Now The Treasury Has Got A Cat And He's Called Gladstone
First there was Larry, then there was Palmerston. Now BuzzFeed News can reveal there's a fresh face on the scene.
The Treasury has got its own cat, called Gladstone – the third official mouser in Whitehall, after Larry in Downing Street and Palmerston in the Foreign Office.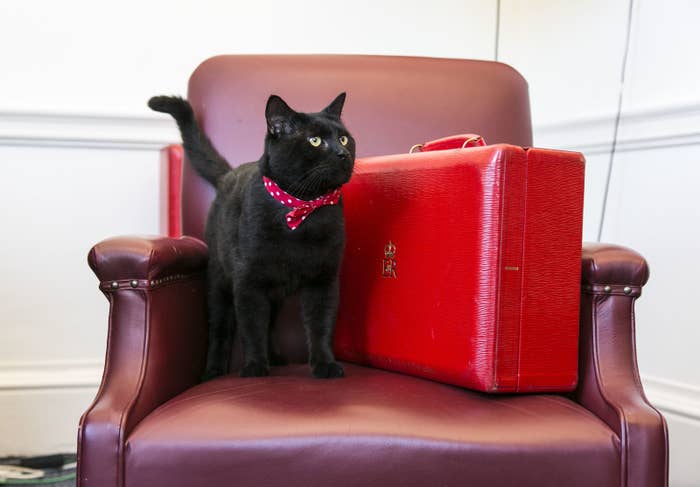 Like his fellow Westminster felines, Gladstone is a former stray who's been recruited to catch the mice overrunning the department.
When BuzzFeed News heard about the new arrival – who's named after four-times prime minister and chancellor William Ewart Gladstone – we were invited to the Treasury to meet him.
The sleek black cat arrived at his new home at the end of June but the fallout from Britain's vote to leave the European Union meant the public announcement was put on hold.
The decision to recruit the cat was taken by the Treasury's former acting permanent secretary John Kingman in a bid to conquer the ageing building's chronic mouse problem.
Officials said that while mice had long been a problem in the department, they had started getting bolder and appearing in offices during the day.
For the first few weeks, Gladstone has been confined to an office with six policy officials where he mainly wanders across their keyboards, chases bluebottles, stares out of the window, and snoozes.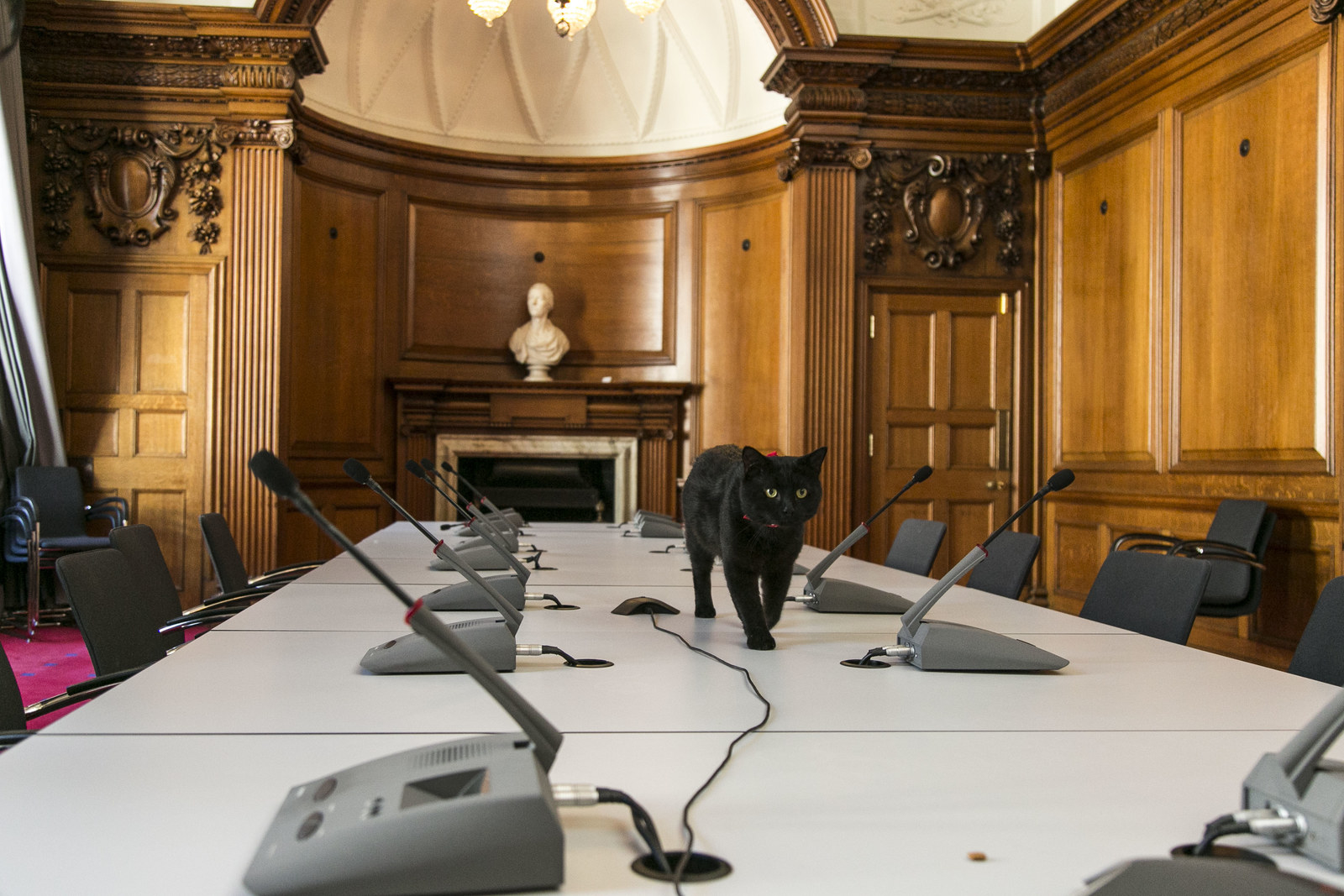 But he will soon be fitted with a tracker device so he's able to wander free around the Treasury estate to fulfil his mousing duties.
His food and upkeep is being paid for by Treasury staff who all contribute into a kitty, and at weekends he's looked after by the facilities and security team.
One official described Gladstone as "a very affectionate cat who loves cuddles and food". Some staff have become so smitten that they have even started knitting for him.
And he's been roped into the odd game of Pokémon Go, in which a staff member once found a wild Pikachu lurking dangerously nearby.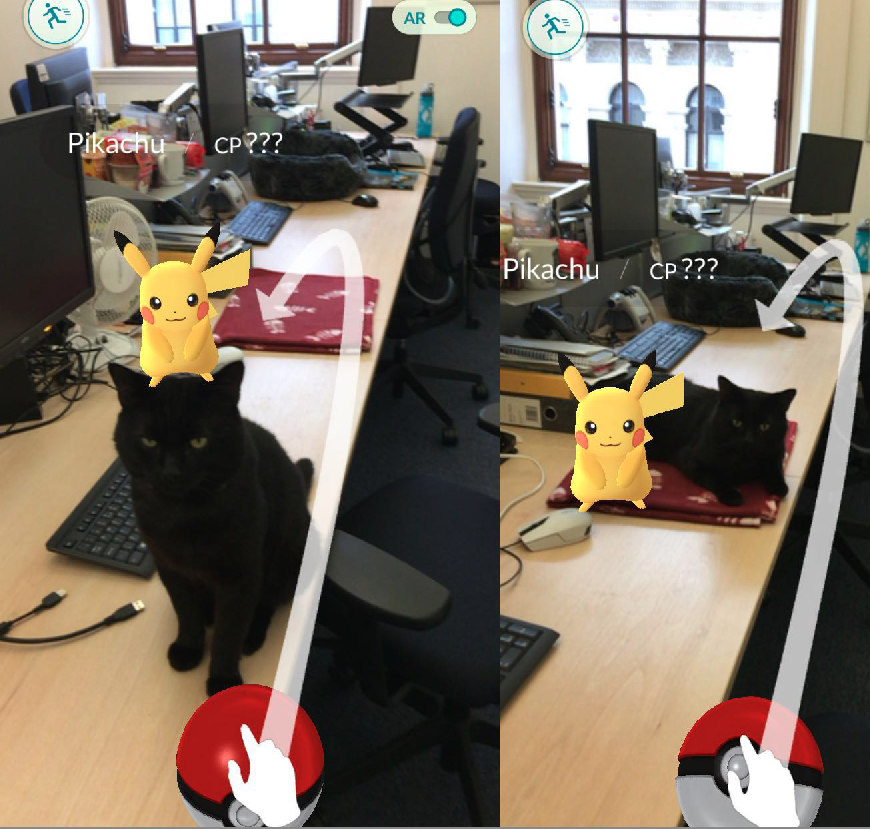 Gladstone, who's believed to be between one and two years old, was found wandering the streets of London in May and was rescued by Battersea Dogs and Cats Home.
There he was known as Timmy and chomped his food so fast that he was given a special activity feeder to encourage slower eating.
It's not yet clear how he will fare in an encounter with his fellow Battersea alumni and neighbours Larry and Palmerston, who have already been caught scrapping outside the Foreign Office.
But updates from Gladstone's adventures in Whitehall will be posted on his official Instagram account from Friday.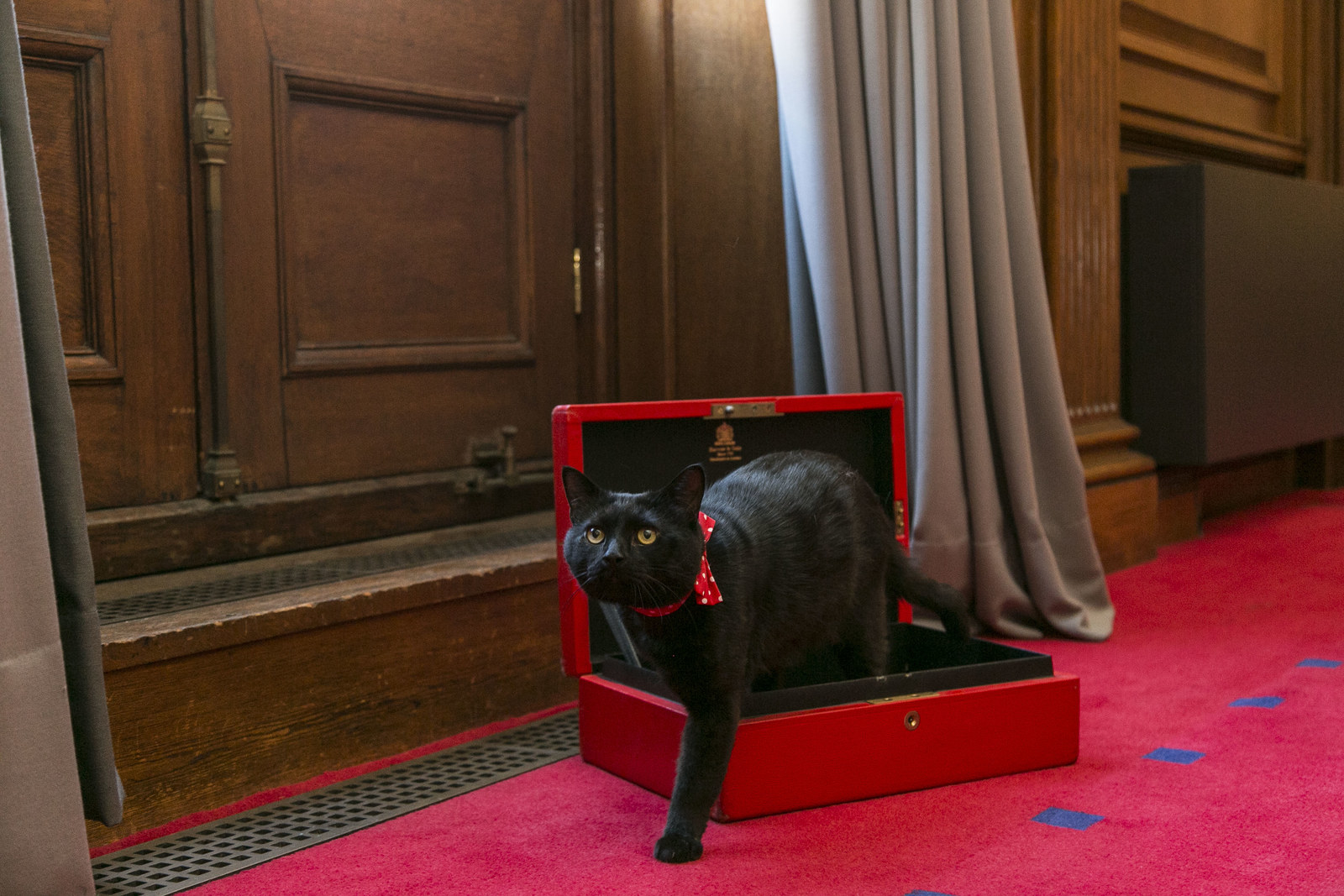 A Treasury spokesperson told BuzzFeed News: "We are delighted to introduce our new cat, Gladstone, to the heart of British politics.
"Gladstone can look forward to poring over budget scorecards, greeting visitors from around the world, but most importantly setting his sights on the rodent population of the Treasury and assisting our pest controllers in keeping down the number of mice in our Horse Guards Road offices.
"We are confident that Gladstone will live up to the legacy of his namesake, William Ewart Gladstone, and go down in history as one of the most impressive cats to roam Whitehall."