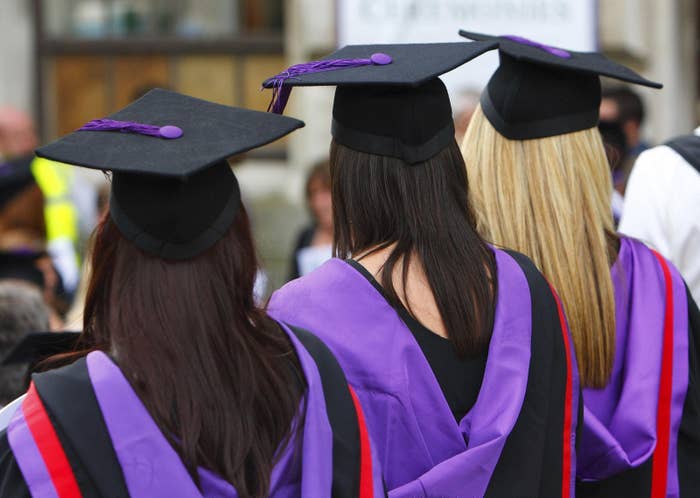 The chair of the Commons science and technology committee has expressed his concern that fewer women will take up science and engineering degrees if tuition fees are cut for arts and humanities subjects.
Education secretary Damian Hinds has suggested that a new review into tuition fees, launched on Monday, will look at whether arts courses should be cheaper because graduates earn less later in life.

Liberal Democrat MP Norman Lamb warned that the government was "playing with fire".
"We've got to do everything we can to encourage more students to think about STEM subjects, and in particular girls – whose representation in STEM subjects is still horribly low," the chair of the science and technology committee told BuzzFeed News.
"And if the message goes out you're going to end up with a bigger debt by doing science or engineering or maths, what a disaster that would be."
Averil Macdonald, a professor of physics at the University of Southampton, told BuzzFeed News that she feared such a move would deter many pupils – particularly girls – from applying to science courses in the first place.

She said the number of people studying non-science courses in the UK was already double that of those on STEM (science, technology, engineering, and maths) courses.
Macdonald, a former board member of the WISE campaign for gender balance in science, technology, and engineering, said: "If you're under money pressure and fearful of the debt, you'll obviously go for the cheapest course. All we'll end up with is even more people studying social sciences.
"And we'll end up with a country that is even less able to fill its skills needs than it is at the moment."
Female students are more likely than their male counterparts to start a four-year science degree but drop the master's at the end to complete their studies in three years, Macdonald added.
"Often the reason is because they don't want to rack up the debt," she said. "So girls are more sensitive to debt than boys and will actively choose the cheaper option.
"Women are much more pragmatic. They are much more focused on the end game and so choices like 'I don't want to rack up a huge debt' do feature quite strongly in the women's thinking."
She also warned of the potential impact on science at universities as a whole. "If fewer students are paying higher fees we'll end up with fewer universities able to afford to run science courses and then it's a downward spiral," she said.
"They've got to be very careful to think through the consequences of what they're suggesting here. I think they're playing a dangerous game."
Hinds told the Sunday Times it is wrong that almost all institutions charge exactly the same price for almost all courses.
He said tuition fees should be determined by "a combination of three things: the cost [to the university] to put it on, the benefit to the student and the benefit to our country and our economy".
But he insisted that fees should not be raised beyond the current maximum of £9,250 a year. The independent review will also look at whether the 6.1% interest rate on student loans should be cut and whether maintenance grants should be brought back.