Feminism will be restored to the politics A-level syllabus after a major outcry from campaigners.
Schools minister Nick Gibb announced that all politics students would get "the opportunity to study the core ideas of feminism".
He also confirmed that more female political thinkers would be included on the syllabus – after criticism that only one, Mary Wollstonecraft, was named in the draft.
BuzzFeed News revealed in November that the Department for Education wanted to remove the section on feminism from the politics A-level. All mentions of sex and gender were also removed in the proposed syllabus, which was put to public consultation.
The plans were criticised by large numbers of campaigners, the Liberal Democrats, and the Women's Equality party. In a House of Commons debate on Monday night, Gibb said the government had noted the "strength of feeling" on the issue.
He said: "Following the consultation on the politics A-level, exam boards are making changes to the final content to respond to the concerns raised and we will publish our response shortly. But I can assure you that the final politics A-level will give all students the opportunity to study the core ideas of feminism."
BuzzFeed News also revealed last month that education secretary Nicky Morgan, who is also equalities minister, had privately agreed to put more female thinkers on the syllabus.
Gibb confirmed: "We recognise that the work of female political thinkers was not given due weight in the draft content and the final content will set out clearly those female political thinkers whose work should be studied.
"Suggestions have included Simone de Beauvoir, Hannah Arendt, Rosa Luxemburg, to name but a few."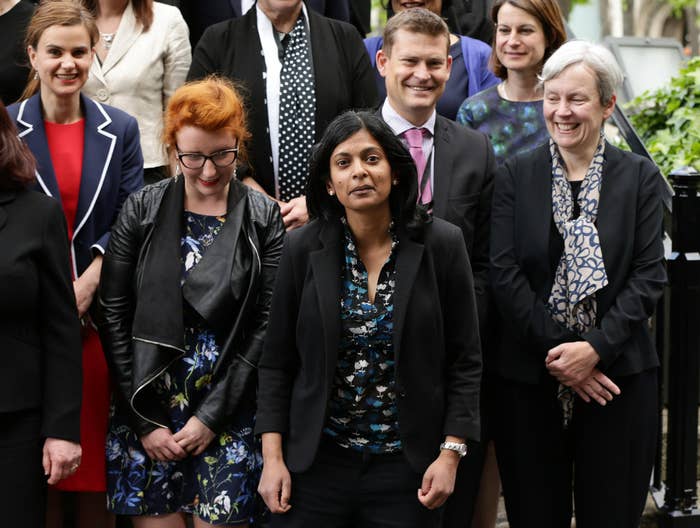 Gibb was responding to Labour MP Rupa Huq, who warned that the proposed syllabus sent a "toxic message" to girls.
Huq told the minister: "Feminism should be widened, not narrowed, within and between disciplines. The mooted rewriting of history is nothing short of sinister. It is deleting women."
A Change.org petition on the issue was supported by more than 46,000 people. June Eric-Udorie, who started the petition, was thrilled with the government U-turn.
She wrote on the site: "It's great news! It's a VICTORY! Thank you to EVERYONE who signed and shared, felt my rage, filled in the consultation and made some noise about it. Removing women and feminism from the syllabus would have been an insulting move."
But Huq later told BuzzFeed News she was still unconvinced that feminism would be restored to the politics A-level syllabus as a distinct topic.
She said: "I thought what he [Gibb] said was very thin and I worry he's stopped short of a full U-turn. We need some clarity from this government as to whether feminism will be fully reinstated to the politics A-level curriculum."