Exit Poll Shows Tories Have A Huge Lead Over Labour
The Conservatives are on 316 seats compared to just 239 for Labour.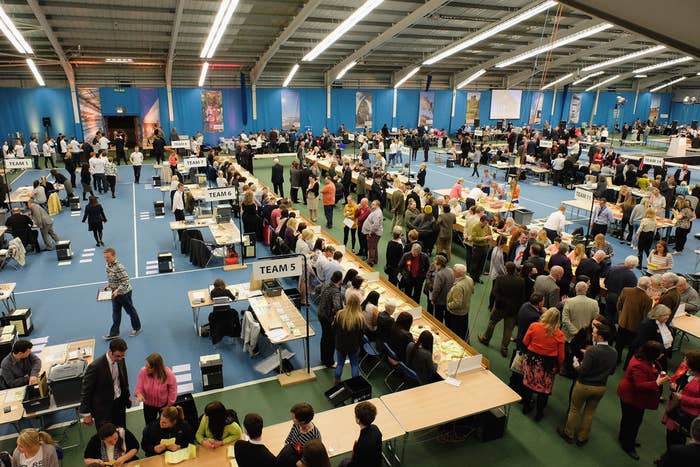 The Tories have stormed ahead of Labour and are set to be the largest party, according to the national exit poll.
The Conservatives are predicted to have 316 seats – far more than Labour's 239. Meanwhile the SNP are forecast to have 58 seats out of Scotland's 59, while the Liberal Democrats would have just 10 and UKIP two.
If this actually happened, it would leave the Tories 10 seats short of an overall majority. But it would be a better result than in 2010, when the Tories won just 306 seats. Labour won 258 seats in 2010, so it would be 19 seats down on its previous result. That's because the SNP is expected to capitalise on a surge of nationalism north of the border.
A Labour source was quick to dismiss the exit poll. "We are sceptical of the BBC poll. It looks wrong to us."
The exit poll was commissioned by the BBC, ITV, and Sky News and is based on surveys of around 20,000 people. It is the most accurate poll before the results are announced on Friday – because it reflects how people have actually voted rather than how they plan to vote.
The poll, conducted by Ipsos MORI and GfK NOP, involved interviewers based outside 140 polling stations across the UK. People were asked how they voted after they had cast their ballot.
In 2010 the exit poll accurately predicted the Tory vote share and under-predicted Labour's vote share by three seats. But political commentators have urged caution over this year's poll because the rise of the SNP and smaller parties make it much more difficult to forecast the final result. The results certainly differ drastically from the polling firms' forecasts.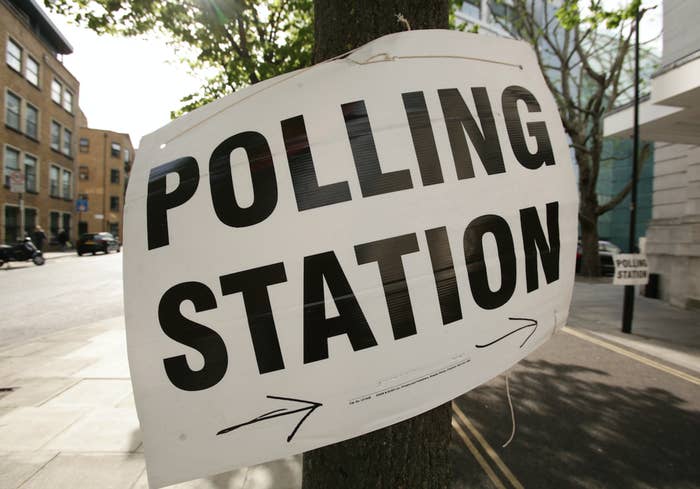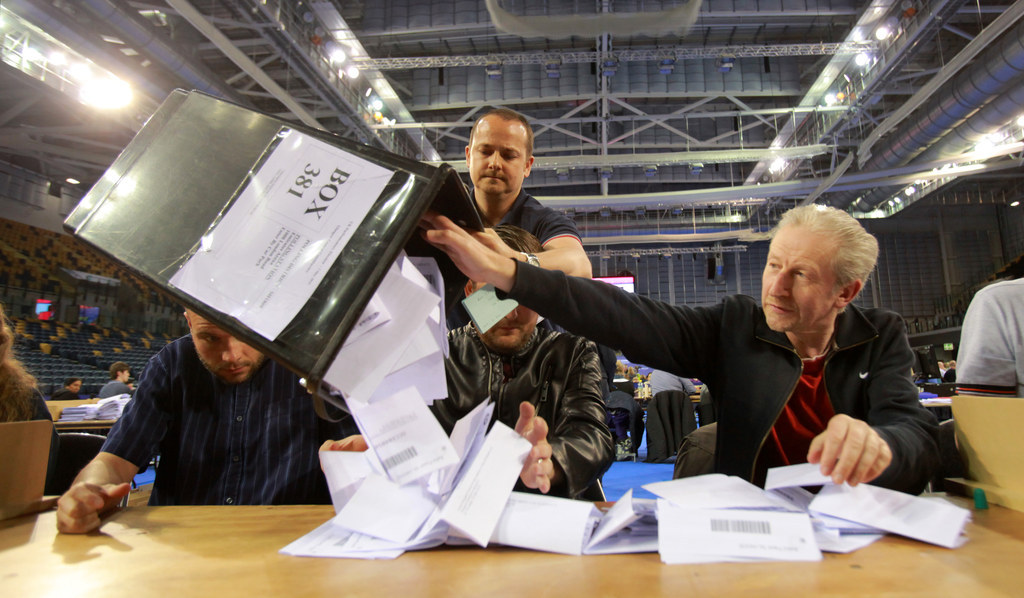 If the poll is accurate, David Cameron might be able to form a government with the support only of the DUP, rather than relying on the Lib Dems.
Such a government would only have a slim majority, and be vulnerable to the demands of its backbenchers – but an alternative alliance of Labour and the SNP would be able only to muster 297 seats. Even with the Lib Dems added, that would still fall short of the Tories' total.
Labour supporters were taking some comfort from a separate YouGov poll which had the Tories on just 284 seats.
The YouGov poll had a much smaller sample size – 6,000 rather than 20,000 – but if it is more accurate, it would certainly make the formation of a coalition a more difficult exercise.
A poll by Tory peer Lord Ashcroft also put the Conservatives ahead.