Let's be honest – the leaders' debate was pretty dull until this guy turned up.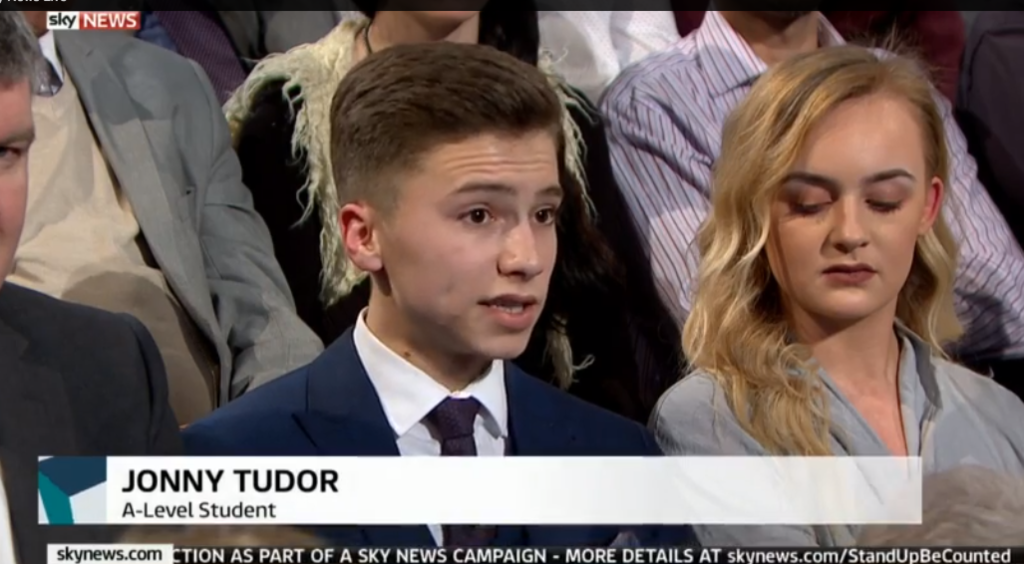 His name is Jonny Tudor. Jonny TUDOR. And he asked the first question of the debate.
That suit! That hair! That cut-glass accent!
Viewers were instantly smitten.
Others commented on the unimpressed blonde lady to his left.
But others just couldn't get over his name. Jonny Tudor!
Sorry, political leaders. You just can't compete with this guy.
Looks like there are no comments yet.
Be the first to comment!