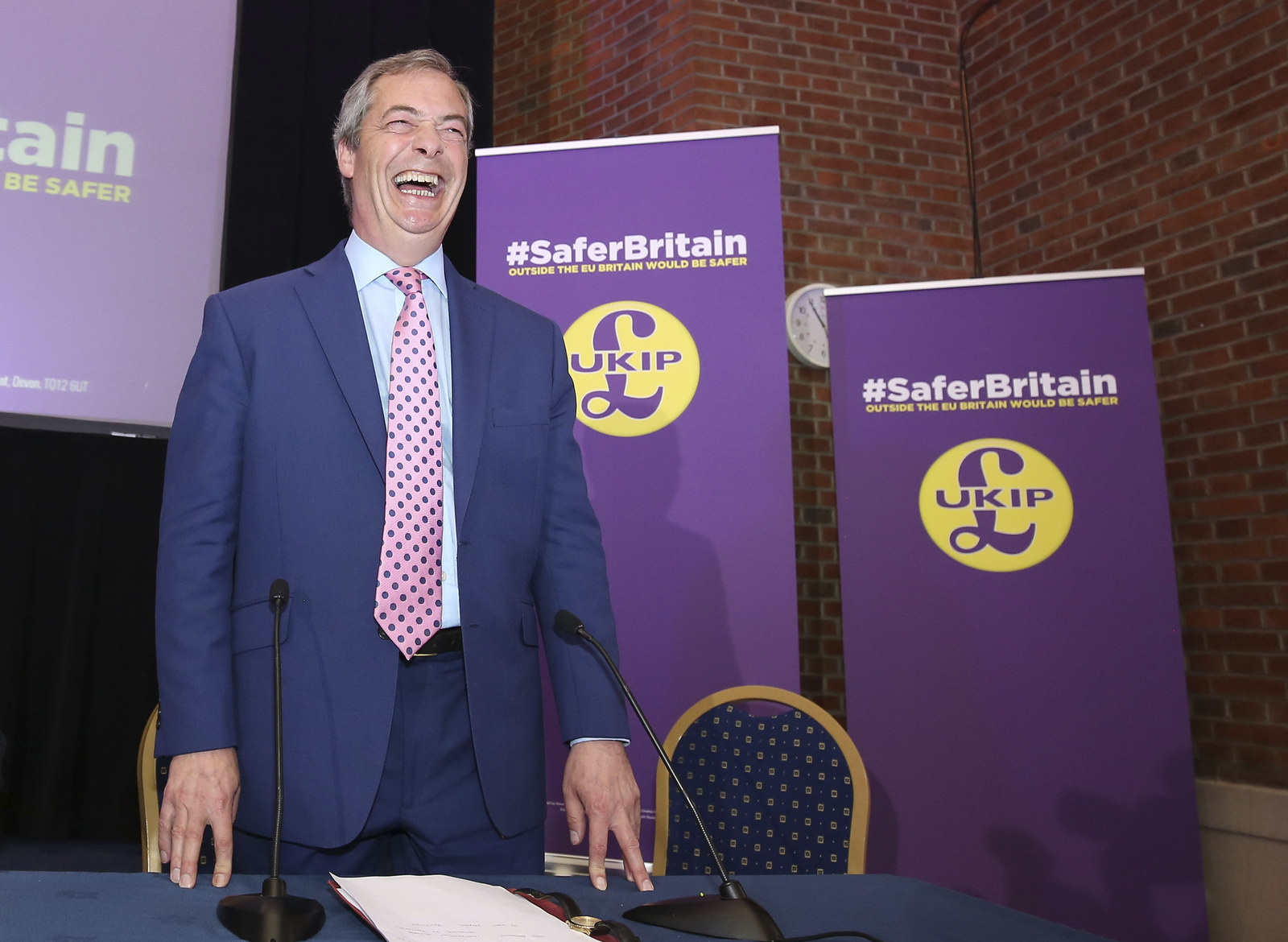 UKIP leader Nigel Farage has criticised the party's only MP for refusing to make immigration the "centrepiece" of the Vote Leave campaign.
Farage said Douglas Carswell was wrong not to make Britain's border controls the most important issue ahead of the EU referendum on 23 June.
At a press conference in London on Friday, Farage said he had "begged" Vote Leave – the official Out campaign – to let him work with them but he had been "rebuffed".
He warned bluntly that Vote Leave would lose the referendum – and Britain would vote to stay in the EU – if it failed to involve UKIP and put the issue of immigration front and centre.
"I am convinced that 95% of UKIP supporters, members, and voters think I am right to put the immigration, border controls, and indeed security and cultural questions at the centrepiece of what we're campaigning on at the moment, because it is the number one concern for people all over this country," Farage said.
"There are one or two in UKIP who don't think we should give those views such prevalence – and Douglas Carswell is one of them. That is politics, that is life.
"It's not that Douglas doesn't believe in border controls – he does. It's not that Douglas doesn't believe in leaving the European Union – he does. He has a slightly different emphasis.
"If Vote Leave wish to embrace us, that would be fantastic. Given that I doubt that's going to happen, what we will do is mount our own big UKIP campaign right across the country."

Carswell has long backed Vote Leave, which is supported by Eurosceptic Tory cabinet ministers including Michael Gove, while Farage threw his weight behind rival campaign Grassroots Out.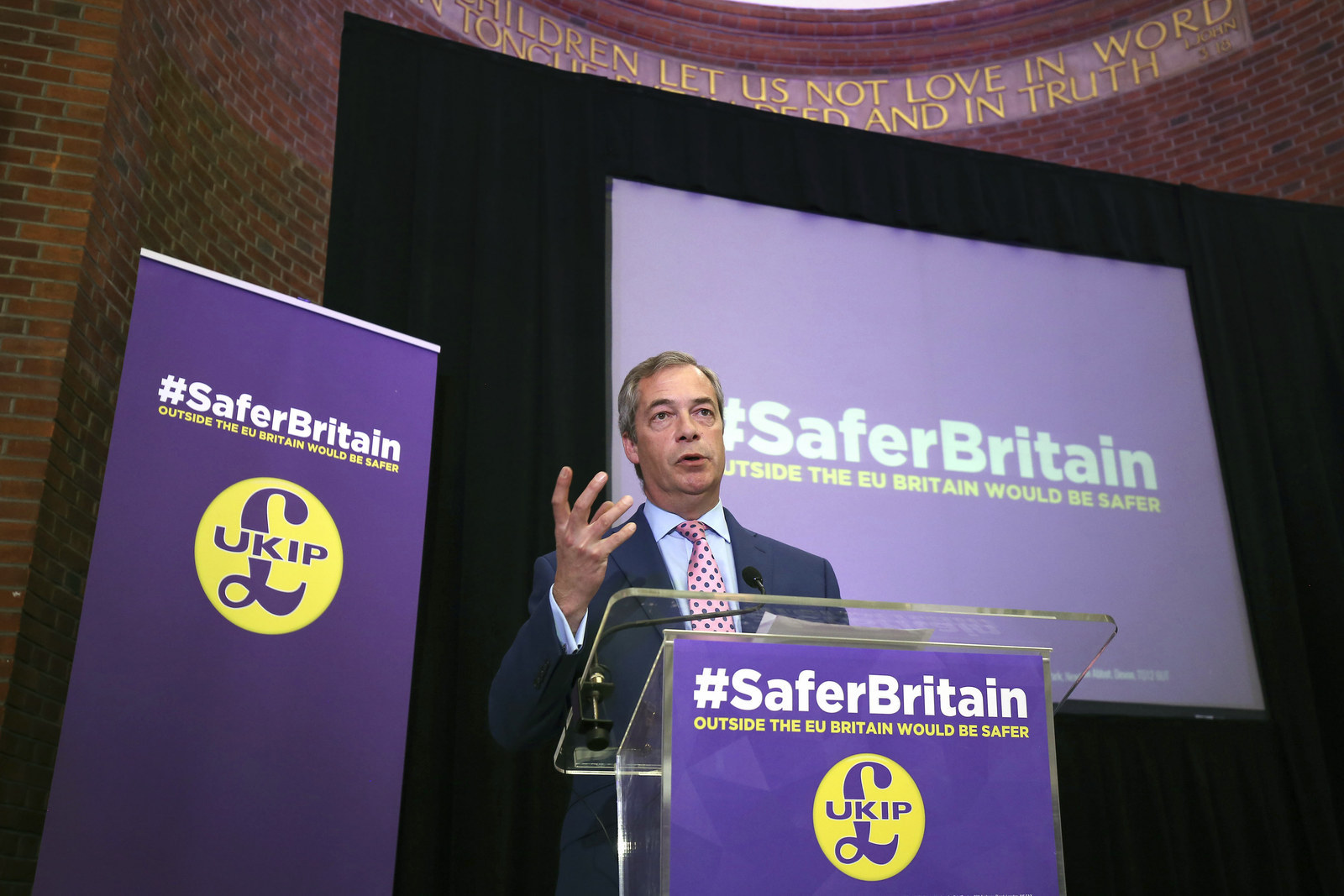 Farage said Vote Leave needed to "get on the other half of the pitch" and start "attacking the enemy's goal", claiming that the weakest issue for the Remain camp is immigration.
He pointed to the mass sexual assaults in Cologne, Germany, on New Year's Eve and warned that was the result of accepting "unlimited numbers of young males, from countries and cultures where women are at best second-class citizens".
And he said Remain voters needed to know they would effectively be backing the expansion of the bloc into Turkey – which could lead to a "Turkish-dominated Europe".
Farage said: "You cannot win the referendum if you are just seen to be a Conservative group campaigning to leave the European Union. That's why I've begged Vote Leave to say look, I'll work with you, I want to work with you.
"I believe this campaign is winnable providing the Leave campaign is seen to be a group of people from across the political spectrum. I'm sorry to say that every time I attempt to work with them I am rebuffed and rejected."
BuzzFeed News asked Farage what he thought of Labour's call for Britain to accept thousands of lone child refugees directly from Europe. "If we encourage people to come, more people will drown," he said.
"And whilst it's difficult for anybody not to feel in their hearts for 3,000 isolated children, if we take them, all we will do is encourage more people to come across the Mediterranean and take risks and be holed up in deeply unsanitary conditions in camps in northern France.
"So I think the emphasis has to be on providing humanitarian support, be it in Turkey or Lebanon or wherever people are."