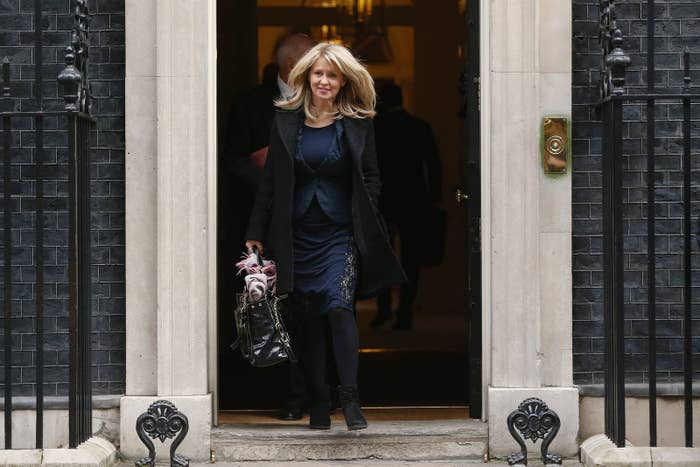 Esther McVey bounds into the community centre from where she's running her campaign, full of energy and smiles. She apologises for being late; she's been knocking on doors all afternoon. We're in the seaside town of Hoylake on the northwestern tip of the Wirral peninsula in Merseyside, looking out over acres of golden sand bathed in sunshine. Couples stroll past on the promenade with ice creams while a father and son toss a ball to each other on the beach. It's a world away from Westminster.
McVey, 47, has had a rapid rise through the ranks since becoming MP for Wirral West in 2010. She's now work and pensions secretary Iain Duncan Smith's right-hand woman, attends cabinet as employment minister, and was even featured on the front cover of the Tories' 2015 manifesto.
But ironically, climbing the ladder in Whitehall could spell the end for her political career. Many Wirral residents are furious about the benefits changes she has overseen, such as the highly controversial bedroom tax (or "spare room subsidy", as the government prefers to call it). It's led to some nasty incidents: Last month the words "McVey Murderer" were scrawled in paint across Hoylake's job centre.
Meanwhile the Wirral TUC union group released the charming song "Sack Esther McVey", which includes the line: "The wicked witch of the Wirral's had her day." Labour MP John McDonnell also came under fire for apparently saying "Why aren't we lynching the bastard?" in reference to McVey at a charity event. When this was raised in the House of Commons by Tory MPs, he said he had simply "reported statements that were made at a public meeting in the Wirral constituency".
McVey tells BuzzFeed News she is being singled out because "I'm the only Tory on Merseyside". She says: "I think there was a joke – Ed Miliband is throwing both of his kitchen sinks at me. And they have – it's been the trade union, sort of socialist movement. I don't believe it works."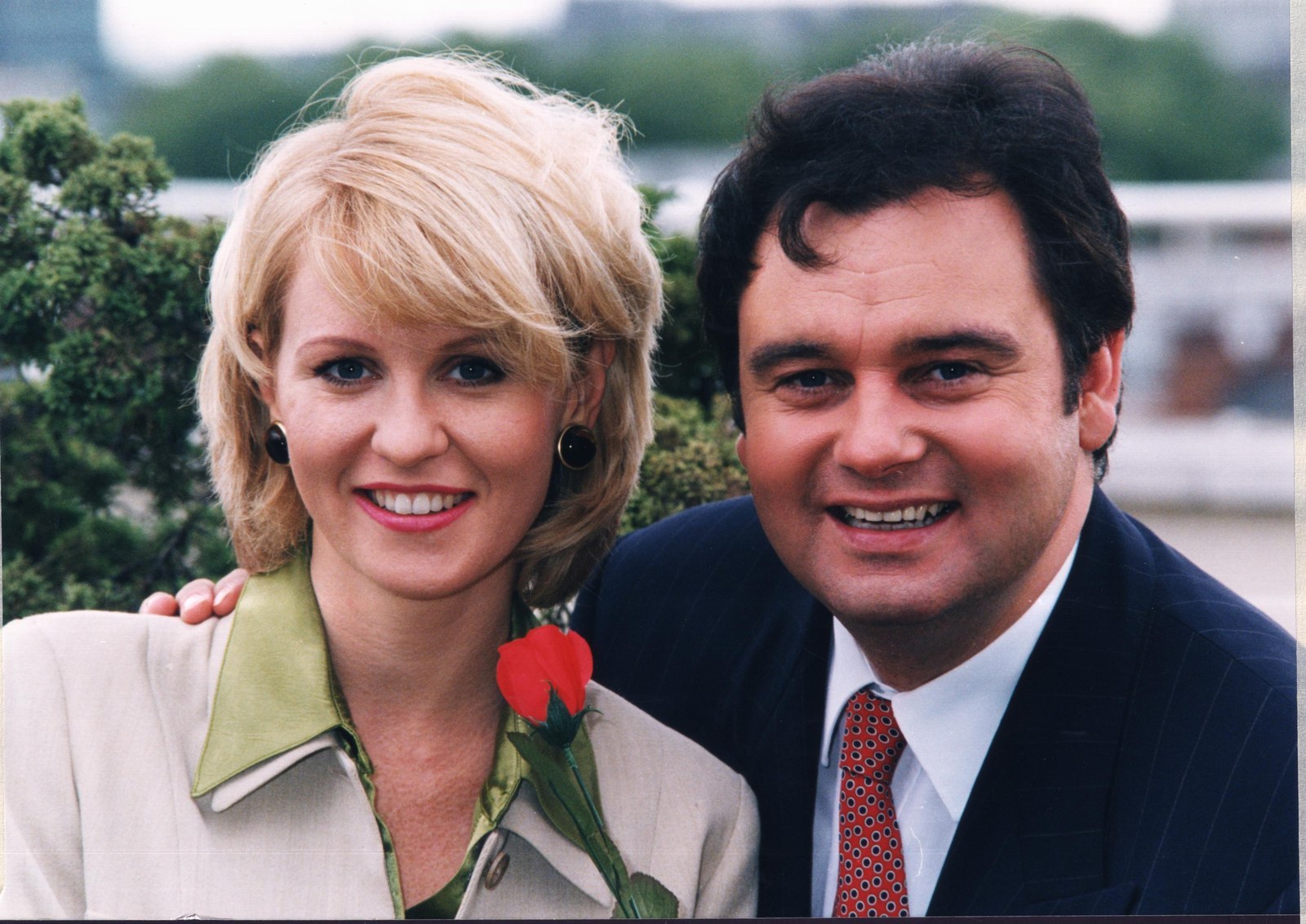 She sips on a mug of instant coffee as she answers questions in her Liverpudlian accent, often pausing to find the right words before continuing. Despite decades of experience as a TV presenter, McVey seems nervous of the way she might be portrayed in an interview – and doesn't want to give her political opponents any more ammunition.
But she's clearly riled by the abuse. "To me, people who move to a personal attack like they have done here shows they are bereft of any policies," she says. "If you don't have anything good to say and you haven't got anything to offer up, that's when you stoop to such personal attacks."
Does it ever get to her? McVey looks down at the table before carefully replying: "Of course you do feel things – it would be untrue to say you don't. But look, this is all about bully-boy tactics – it's about intimidation and it's about depriving somebody of freedom of speech and democracy. I don't agree with that, and I don't agree with herding people and only giving them one thought. That's like the thought police. It's for that you think, 'No, I carry on.' So it's more to do with intimidation, bullying, misogyny, whatever that was. I think it's worse for close friends and family."
McVey has previously accused Labour – from the despatch box of the House of Commons – of being "sexist". She's sick of being judged on her looks – yet it's hard not to notice her sitting on the frontbench amid a sea of middle-aged, balding men. One outfit in particular grabbed the media's attention – the grey Whistles dress she wore to walk down Downing Street for last year's ministerial reshuffle. The Daily Mail branded her "thigh-flashing Esther" and put the photo straight on its front page.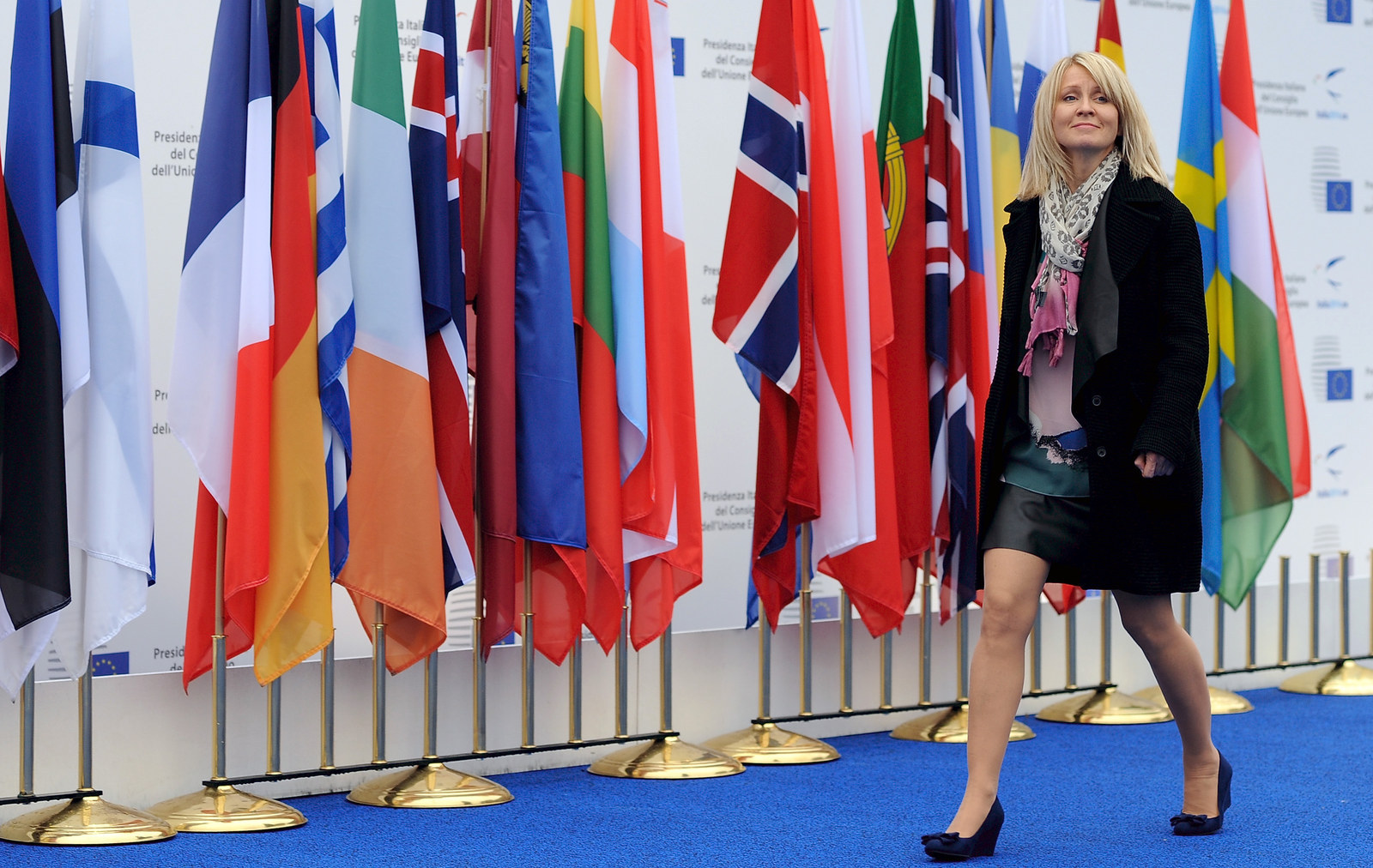 John Prescott clearly remembers it well. On the day BuzzFeed News visits the Wirral, Labour's former deputy prime minister tells a crowd of activists on West Kirby beach, just a mile from Hoylake, that he only knows of McVey because of the "lovely" dress she wore in Downing Street. "That wasn't something she threw on from Primark, was it?" he laughs.
As I recount the incident, McVey looks at me blankly.
"That says it all to me," she says. "For a party that prides itself on supporting women, whether it's him coming to my constituency trying to belittle me by the dress I wore, whether it's John McDonnell saying "lynch the" – you know what I mean, the expletive – or whether it's people scribbling on walls, that doesn't represent to me a party that's looking out for the better good. From inciting violence to demeaning people, I don't think they're helping themselves."
Does she know for sure that Labour is behind the graffiti and other attacks? She replies bluntly: "Well I'm going to ask you then – who else was doing it?"
In a nearby café, the local Labour candidate, Margaret Greenwood, insists the party doesn't condone such abuse.
"I wouldn't make personal attacks against anybody," the former English teacher insists. "I will challenge [McVey] on her record, for what she did, and I will do that gladly – but it's about the policies, the suffering she's caused. I don't condone any of those actions, the Labour party doesn't condone them. But I will attack her on her record."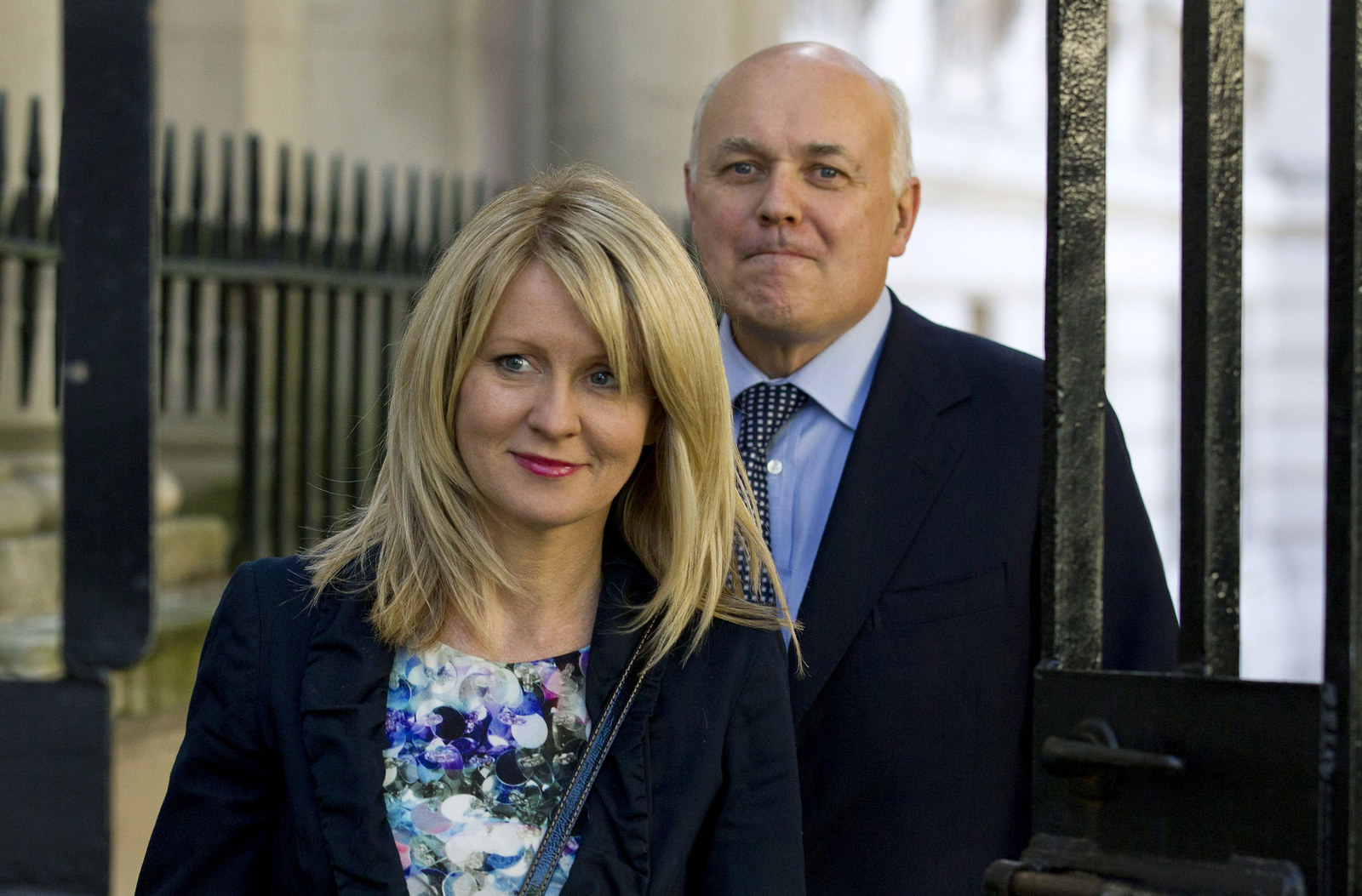 Labour is fighting in Wirral West on three main fronts: the cost of living, the NHS, and the environment – particularly the battle against "underground coal gasification" ("like fracking but dirtier", according to Greenwood) in the Dee Estuary. Greenwood says the local Green party have even decided not to put up a candidate to give Labour the best chance of winning.
"For me this is the battle of our lives," Greenwood says. "It is the most important election in a generation. It's very important we take the seat, couldn't be more important really." Her face lights up when she talks about Labour leader Ed Miliband. "If he becomes prime minister," she says, "he will not just be a good prime minister, he will be a great prime minister and I feel that very strongly."
McVey is determined to hold Wirral West for more than one term but admits she's got a difficult battle ahead. She says that as a "top marginal", the fate of the constituency is inextricably linked to the fortunes of the Conservative party at a national level.
"This is a seat that will determine the make-up of the country," she says. "It is a tough journey that I'm on – nobody knows it more than me. I fought it in 2005 and lost. Three recounts, it went on forever. So you stick at it, and that's what life's about, isn't it? You don't give up, you stick at it, you give it another go, you say: 'What is it I'm doing wrong? What do we need to get right?"
McVey first sprung to the nation's attention as the presenter of summer holiday kids' BBC show But First This in 1991. She then moved to the GMTV sofa and other primetime TV slots – and was even featured on the front cover of Hello with her then-boyfriend Mal Young, a BBC producer. She's also been linked with Tory minister Ed Vaizey, who apparently used to propose "every two weeks". But she is now single, officially at least, telling the Daily Telegraph last year that marriage "never came my way".
She says she entered politics because she was a "kid of the '80s who saw people unemployed, and I saw how tough it was in Merseyside". She explains: "I did want to represent that and help all those people from all walks of life."
McVey is fiercely proud of Winning Women, the business network she set up to help female entrepreneurs. She's also written the careers guide "If Chloe Can", which was made into a play and performed at the National Youth Theatre.
And there's no limit to her ambitions; in February she went on ITV's Loose Women and admitted she wanted to be prime minister. She's since used a screengrab from the show for the front page of her campaign booklet "View", which has been dropped on to doormats across the constituency.
Despite the personal abuse hurled at her, she says she's proud to be at the heart of government. "You can give a voice to your area at the cabinet table which it hasn't had for a very long time," she says. "And it really is important that there are people representing every part of the country around the table with different thoughts, views, ideas, geographies."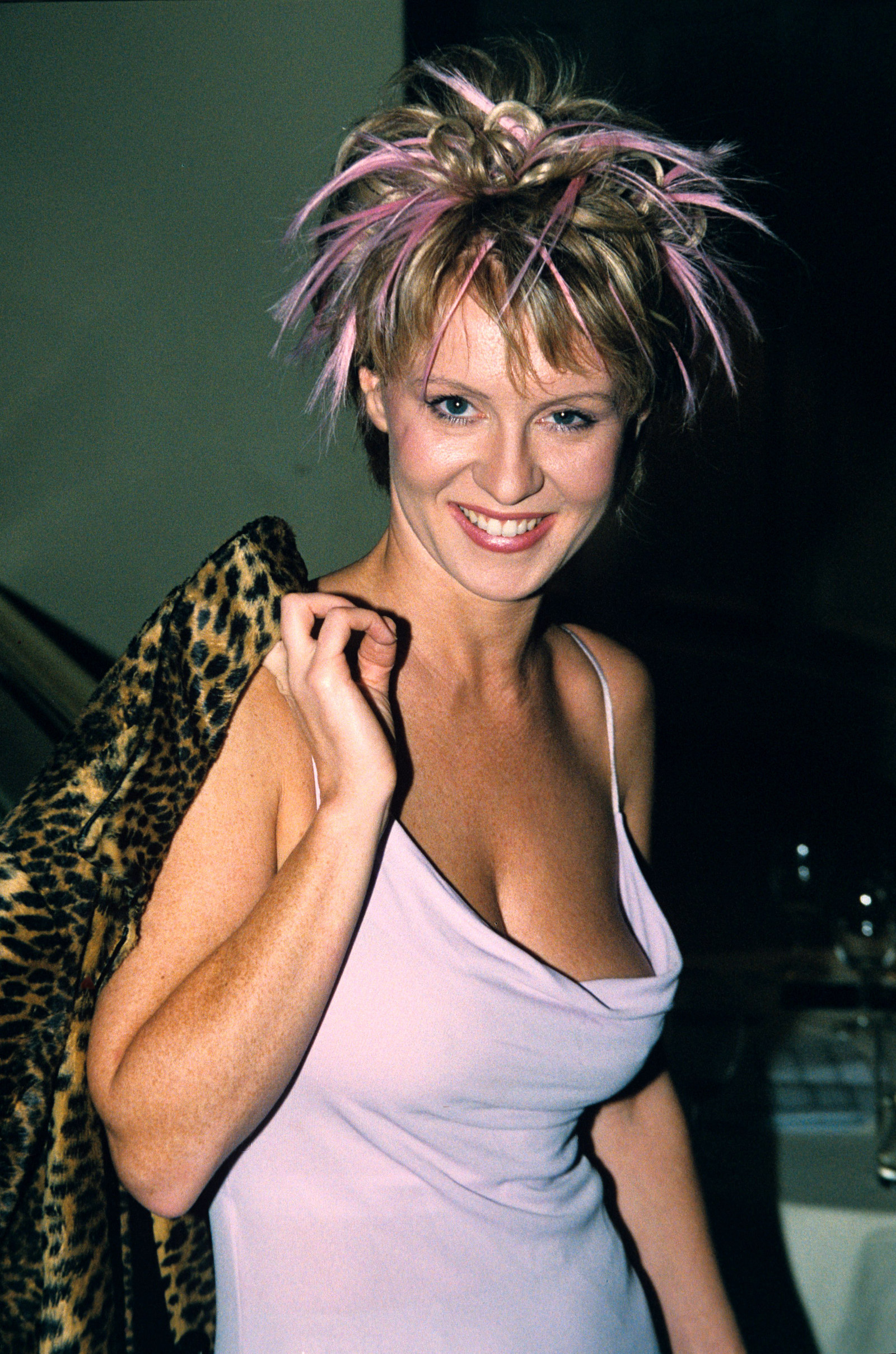 She also has no regrets about taking up the work and pensions role – even though it could ultimately cost her the seat. "No, no. You've got to take on board and solve those problems that are there. People could view it the other way, that actually this has been a time you've got more people in jobs, and those jobs – I hear the scare stories put about – 75% of those are full-time, two-thirds are managerial and professional."
McVey also robustly defends the bedroom tax, which has seen housing benefit cut for council tenants deemed to have too many rooms. But she must be acutely aware that this is one issue that will not go away. Many low-income families in the constituency are furious at the policy and Greenwood claims she's seen people "in tears" on the doorstep. McVey says the policy has simply been "magnified by the Labour activists on the ground".
She goes into full-blown press release mode as she insists: "When you explain that was Labour policy for the private sector from 2008 so it was on its way either way, when you explain that you had nearly 2 million people on housing waiting lists, 400,000 overcrowded – it's not an easy decision and I never said it is, but how were you to square that circle? And I guess the difference is in government you have to make these decisions, in opposition you can say all you want with your unfunded announcements and false propositions."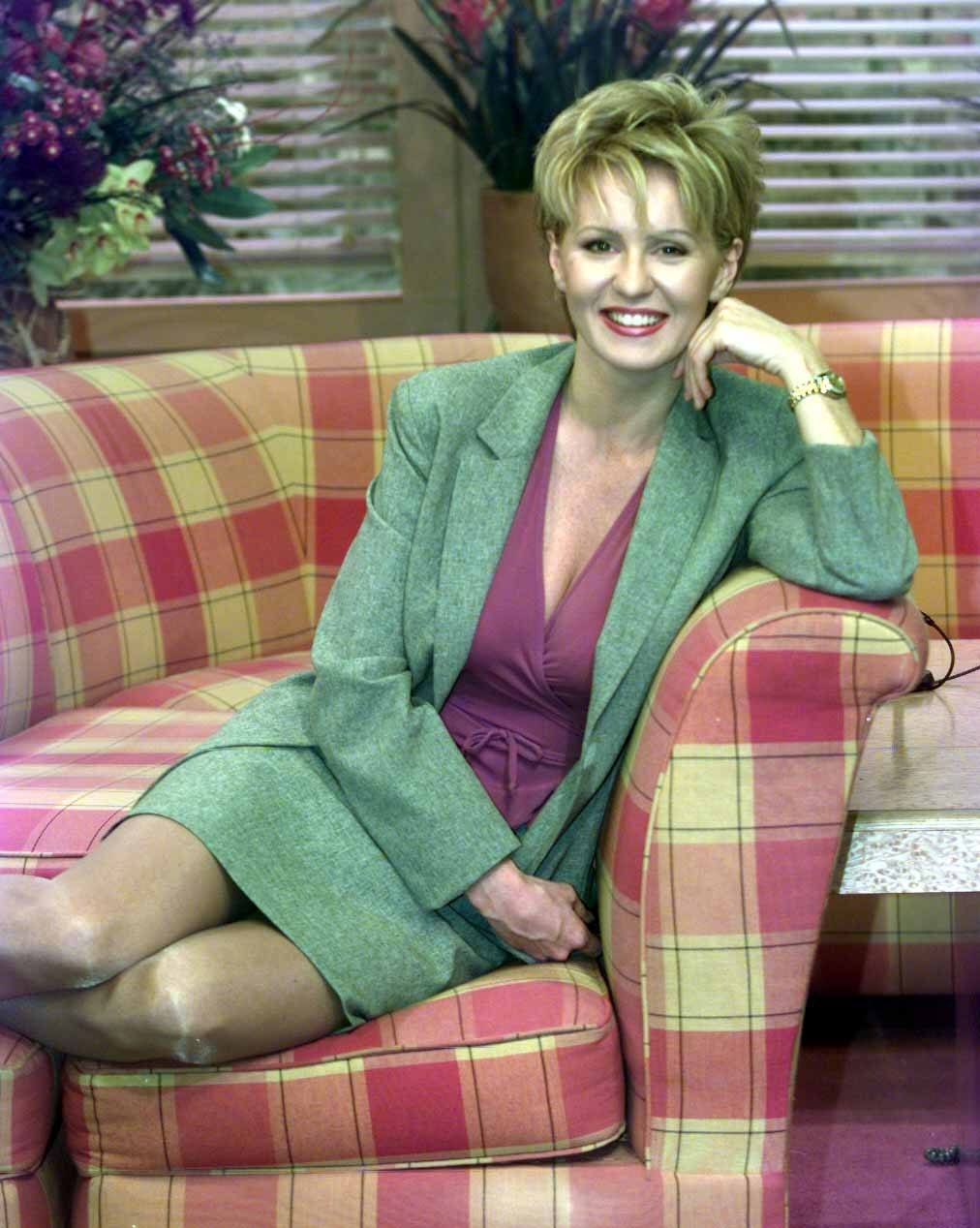 But McVey accepts that some Wirral residents may struggle to accept that David Cameron understands their daily lives. "There will be some people who say: 'Does he represent me if I've been a tradesman, a craftsman, I work at [local shipbuilder] Cammell Lairds?'" she admits. "But all I say is, 'You've got 305 [Conservative] MPs – he is one, and I am the person who should be representing you from that background and that job. Of course he can't represent everybody but neither could anybody else."
Her contempt for Labour is palpable: She is a Conservative through and through. "I hate the politics of divide, envy, and ultimately, hypocrisy," she says. "'You can do this but I can live by different rules.' So whether the Milibands talk about, 'Oh, everybody should pay their dues but we can put stuff in a hedge fund.' They [Labour] will say, 'Nobody can go to private school but we did and our children can.' And I cannot bear that."
She repeatedly underlines her role as a "community MP" and how often she's out knocking on doors around the Wirral. "I come from here, and I just love the place, and I want the best for the place," she says. "Labour can't bear the fact that there's a Tory here, they just can't bear it, so therefore they've done campaigning which they just would not do against anybody else.
"I've always said the Tory message has never been a sexy message – you've got to live within your means, pay your way – but that is just how life works out."
John McDonnell told an event in London how a Wirral constituent had said in a public meeting: "Why aren't we lynching the bastard?" A previous version of this article misstated that he had said this himself at a local public meeting and that he was repeating the words of a Labour activist. A separate reference to a Conservative campaigner being threatened with a fake gun, as reported in local media, has been removed. BuzzFeed News understands that it was in fact a Labour canvasser who was threatened.