Tory Minister Esther McVey Has Been Defeated By Labour
She's no longer the only Tory MP in Merseyside.
Tory employment minister Esther McVey has dramatically lost her Commons seat to Labour.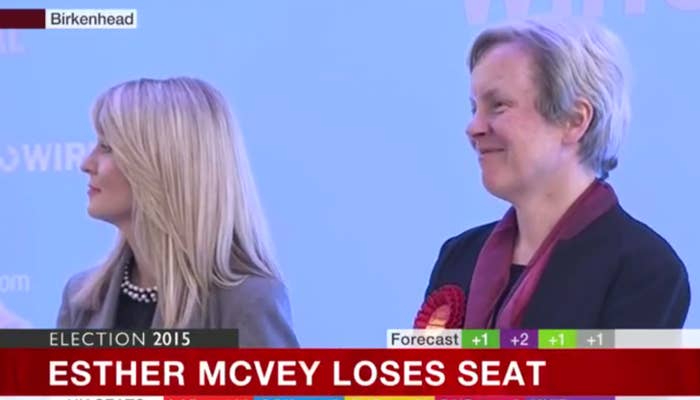 McVey had only been MP for Wirral West since 2010 and had suffered a huge backlash over welfare cuts she oversaw in office.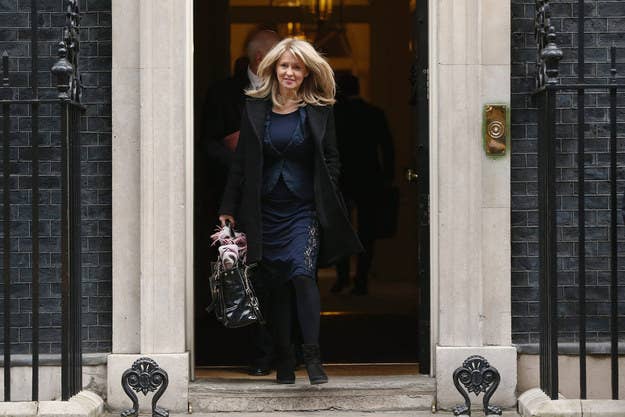 She was work and pensions secretary Iain Duncan Smith's right-hand woman and even featured on the front cover of the Tory election manifesto.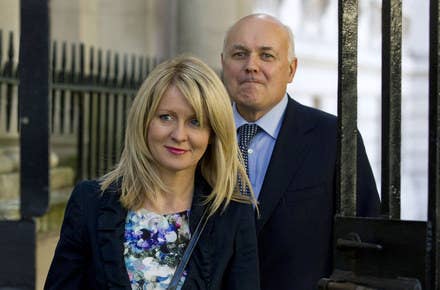 But her glittering career led to expletive-laden protests and graffiti back home in her Merseyside constituency.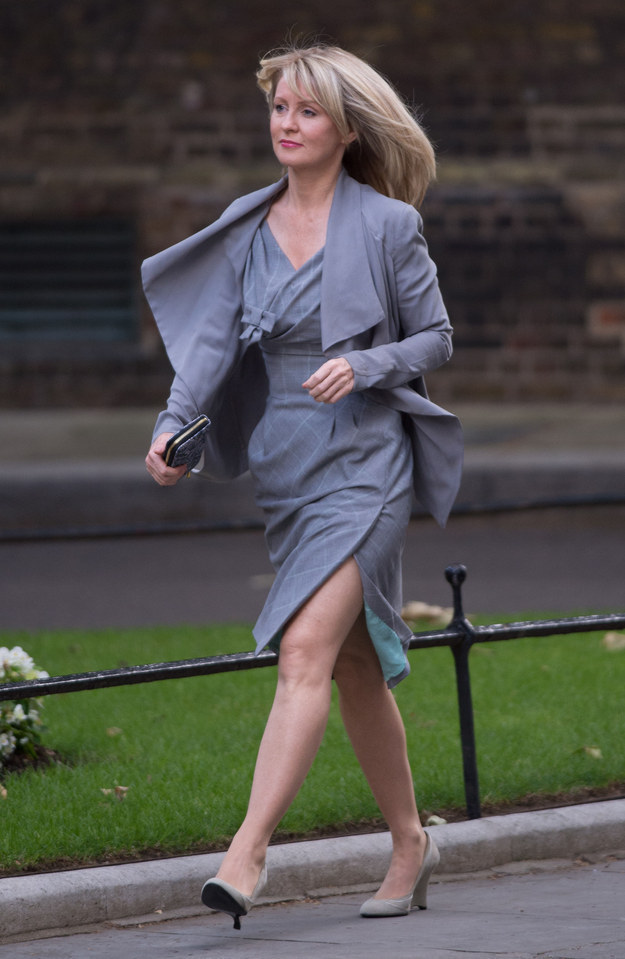 The words "McVey Murderer" have been scrawled in paint across a local job centre. And the Wirral TUC union group released the charming song "Sack Esther McVey", which includes the line: "The wicked witch of the Wirral's had her day."
She told BuzzFeed News last month: "To me, people who move to a personal attack like they have done here shows they are bereft of any policies."
McVey has also repeatedly accused Labour of being sexist towards her.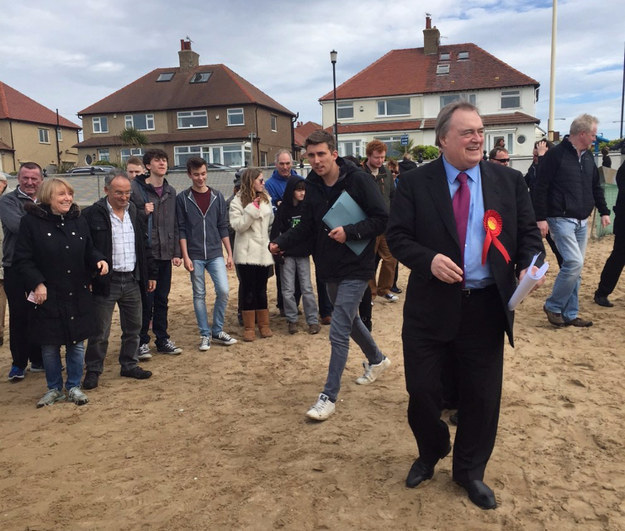 Labour peer John Prescott told BuzzFeed News that he was only aware of McVey because of the "lovely dress" she wore in Downing Street.
McVey first sprung to the nation's attention as the presenter of summer holiday kids' BBC show But First This in 1991.
She then moved to the GMTV sofa and other primetime television shows before shifting into politics.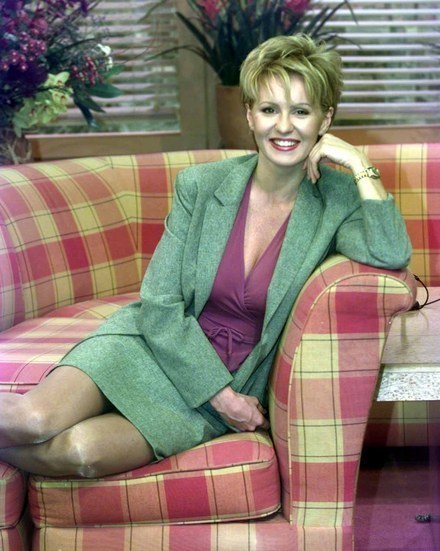 McVey told BuzzFeed News she entered politics because she was a "kid of the '80s who saw people unemployed, and I saw how tough it was in Merseyside". She said: "I did want to represent that and help all those people from all walks of life."
In February she even went on ITV's Loose Women and admitted she wanted to be prime minister. That dream has now been put on ice for a while.