Former Labour leader Ed Miliband has congratulated his successor Jeremy Corbyn on his "very clear" victory.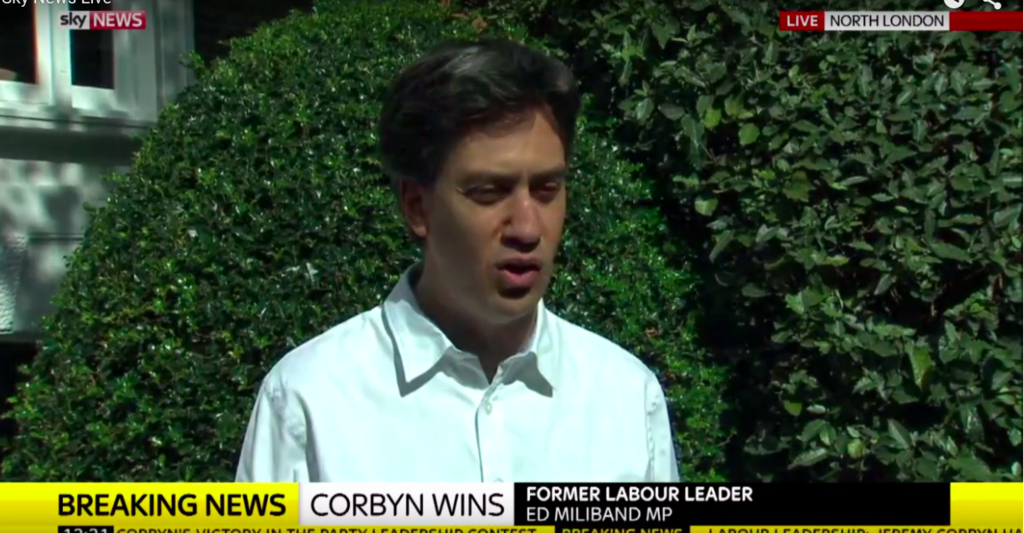 But he confirmed that he won't be joining Corbyn's shadow cabinet.
Veteran left-wing backbencher Corbyn was elected Labour leader on Saturday with an overwhelming 59.5% of the votes in the first round.
Miliband, who led Labour to a crushing defeat in May's general election, said in a pooled TV clip: "I congratulate Jeremy Corbyn on a very clear victory in the Labour leadership election. I congratulate Tom Watson on having been elected as deputy leader.
"I'll be offering Jeremy Corbyn my support and I hope people across the party will do so too. I hope also, and I expect him to do this, that Jeremy reaches out to all parts of the party because he has a big job to do to seek to unite the party and I believe he does intend to do that and I hope he does."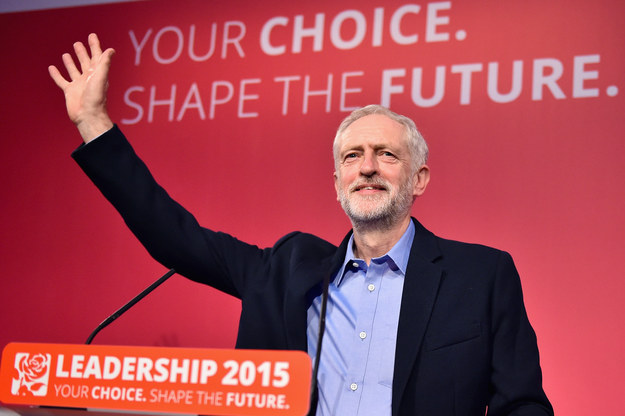 But Miliband, MP for Doncaster North, made clear that he would stay on the back benches.
He said he had spoken to Corbyn on Thursday about the possibility of joining his shadow cabinet. "I believe the right thing for me to do is to be a backbencher serving my constituents but also supporting him by campaigning on issues I feel passionately about – like inequality, like climate change," he said.
"It will be for others to make decisions about the precise direction of the party."
Miliband urged all Labour MPs to get behind Corbyn as leader, saying: "He has won a victory in all sections of the party.
"I believe we should respect that mandate. At the same time I believe he has a big responsibility to use the talents of people who didn't vote for him, who may have said things about him in the leadership election that weren't particularly complimentary."
However, some viewers were more interested in Miliband's lack of facial hair. This was how he looked three weeks ago.
Looks like there are no comments yet.
Be the first to comment!