Drones Bought In Supermarkets Could Be Used In Terror Attacks, Warns Peer
Lord West warned that passenger jets are at risk of attack.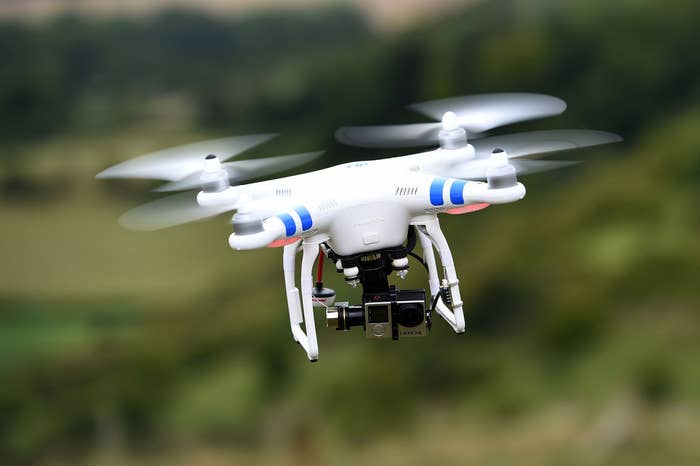 Drones bought in supermarkets could be used by terrorists to cause chaos in Britain, a former security minister has warned in the House of Lords.
Lord West, who was chief of the navy before becoming a Labour minister, urged the government on Tuesday to take the threat of drones far more seriously. He was backed by a number of other peers, who also raised fears about the ease of buying drones on the high street.
Government spokesman Viscount Younger said ministers had ordered a detailed analysis of the risks of terrorism using drones and a report was due in September.
But West said the issue was urgent. "Two years ago we were warning about the real risks from terrorism, for aircraft – we really really must move on this now," he said.
"We are getting highly capable drones which can carry a substantial weight which you can buy for £2,000 from a supermarket. You can buy whole groups of these, they can also do intelligence gathering. This is a very real risk and we need to move."
Lord Naseby, a Conservative, pointed to a "chilling" report out last week from the Oxford Research Group's Remote Control project warning that drones could be converted into flying bombs.
The report listed a range of potential targets, including David Cameron's car, nuclear power stations, and foreign embassies. It found that many drones available on the high street or internet were capable of being turned into explosive devices.
Naseby said the US, Canada, Australia, France, and Ireland had all placed restrictions on drones and called on the UK to "act with real urgency".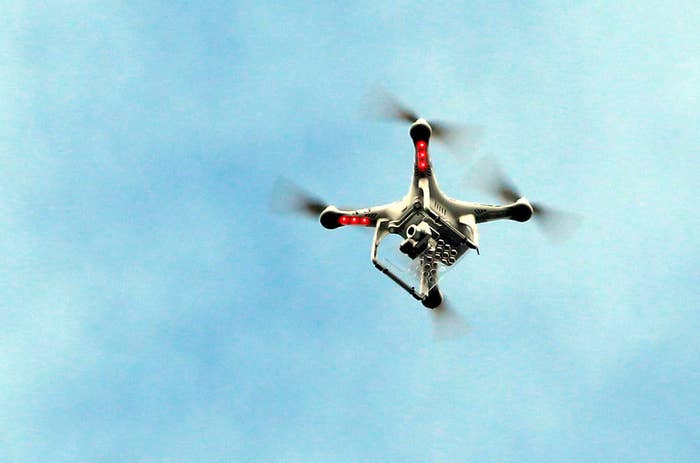 The short debate in the House of Lords followed a warning in December that passenger jets are being put at risk every week by drones being flown too close.
Detective Chief Inspector Colin Smith, a counter-terrorism adviser at the Home Office, said people were flying drones into the paths of aircraft, sometimes as high as 5,000 feet. He also said security officials feared that drones could be used by ISIS for propaganda purposes, such as flying its black flag over a high-profile event like Remembrance Day.
Younger said: "The government recognises that this emerging technology creates exciting opportunities for the UK economy but also new risks for security and safety. A cross-government working group is undertaking a detailed analysis of this emerging threat, including the risks of the use of drones for terrorism and criminal purposes."
He said "initial guidance" on tackling the risks of drones had been given to police forces. But he said it would be a mistake to rush into new laws.
There were seven recorded near misses between drones and aircraft in the UK between July 2014 and July 2015. Drone users can be prosecuted if they are flown beyond the normal line of sight, which is measured as 500 metres horizontally and 400 feet vertically.