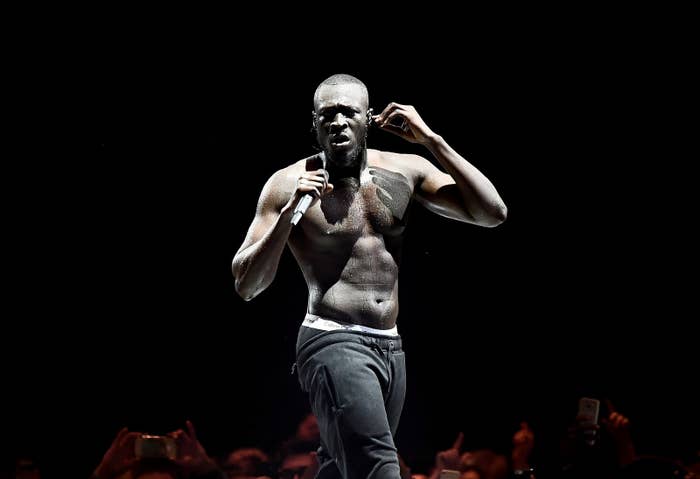 Downing Street has insisted that Theresa May is "absolutely committed" to supporting the survivors of the Grenfell Tower tragedy, after Stormzy criticised her at the Brit Awards.
In a freestyle rap, Stormzy said: "Theresa May, where's the money for Grenfell? / What, you thought we just forgot about Grenfell?
"You criminals, and you've got the cheek to call us savages / You should do some jail time, you should pay some damages / You should burn your house down and see if you can manage this."
He was praised by Labour leader Jeremy Corbyn and other Labour MPs for his intervention.
But May's spokesperson said: "I think the PM has been very clear that Grenfell was an unimaginable tragedy that should never have happened and should never be allowed to happen again.
"She's determined that the public inquiry will discover not just what went wrong but why the voices of the people of Grenfell have been ignored over so many years."
They added: "She's absolutely committed and she's met with survivors and victims on a number of occasions."
May did not watch the Brit Awards on Wednesday evening because she was working in Number 10. Her spokesperson said there were no plans for her to contact Stormzy following his remarks.
They added the government has so far committed over £58 million for Grenfell, including £28 million for ongoing mental and emotional support, community spaces, and investment in the Lancaster West estate; and further funding for rehousing, for survivors, and for local community projects.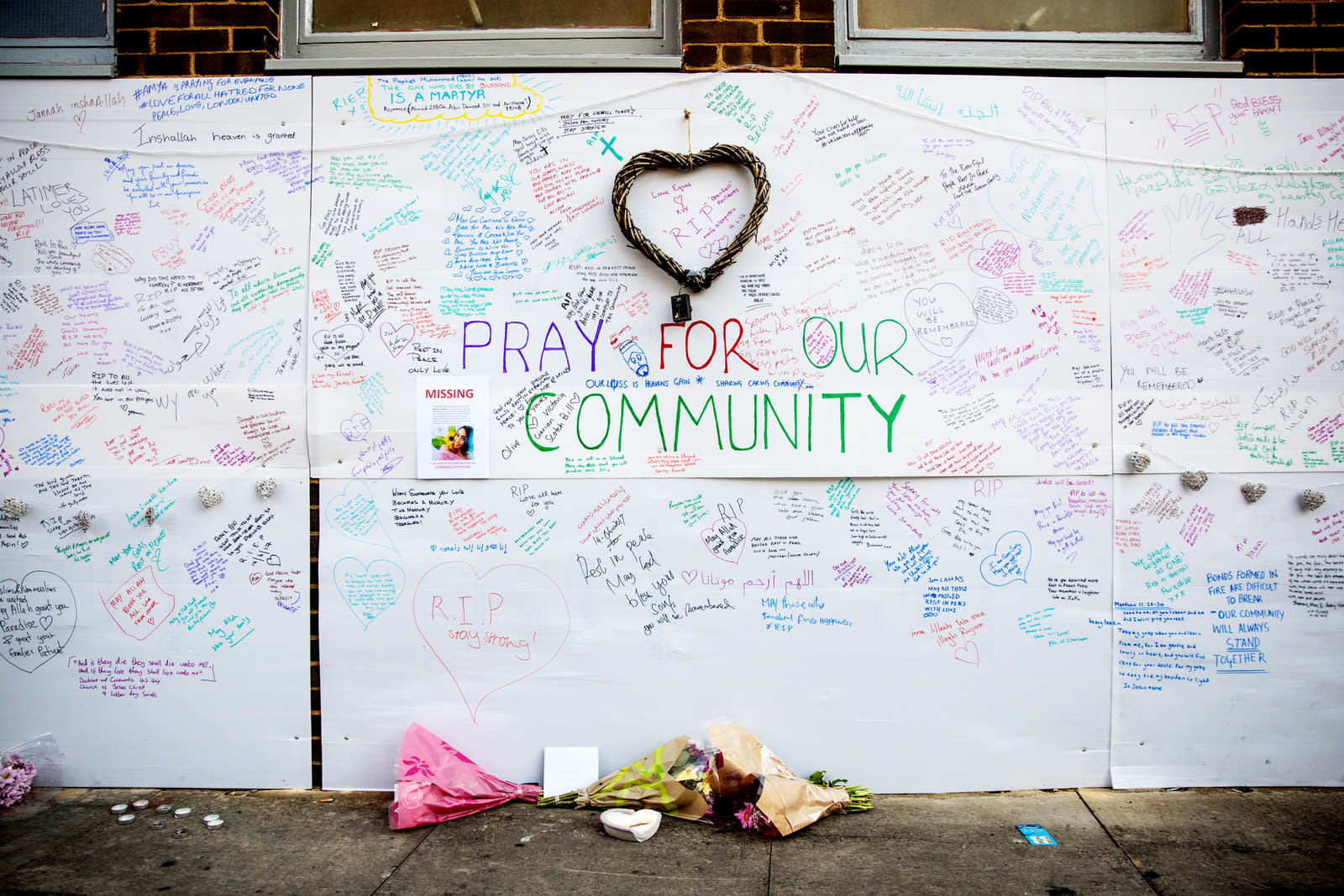 However, Yvette Williams, coordinator at Justice 4 Grenfell, took issue with May's response.
She told BuzzFeed News: "What about bereaved families? What about the community that's been devastated? And why is she not putting the council under proper scrutiny?
"She hasn't said anything. It's her advisers who said it, who always advise her badly. This government had a great hand in what happened at Grenfell and Theresa May has taken that forward and I don't think she cares. It's institutional indifference.
"She's got bucketloads of money that she needs to dish out for Brexit, so Grenfell is a low priority for her.
"It's not just about money, it's about all those other things like behaviour, culture, and how they view communities like North Kensington. It's that old boys' network and they can't see anything differently, which is why they've never been able to truly address inequality.
"We thought Stormzy was just fantastic. It was just like, he's doing that at the peak of his career."