Donald Trump Will Spend Only A Few Hours In London When He Visits Next Week
He'll miss out on seeing the massive baby blimp in person.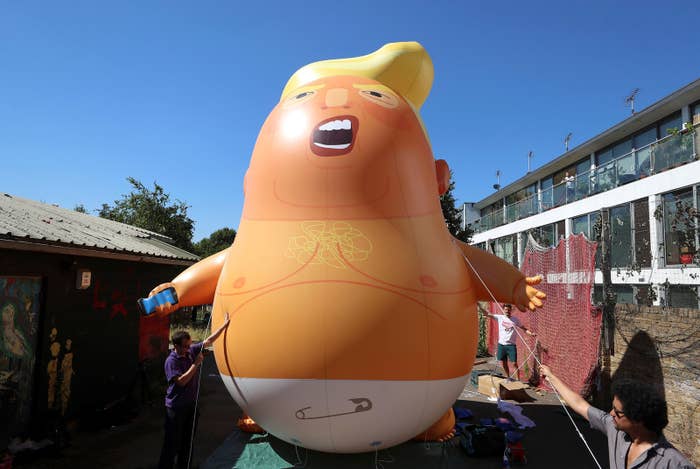 Donald Trump will spend only a few hours in London when he visits next week, heading instead to country houses and Windsor Castle to avoid the massive protests expected in the capital.
The US president will meet prime minister Theresa May for bilateral talks at Chequers, her country residence in Buckinghamshire, rather than 10 Downing Street in the heart of London, where thousands of people are expected to demonstrate during Trump's visit.
Woody Johnson, the US ambassador to the UK, told journalists on Friday that Trump is aware of the protests being planned for his visit – including the 6-metre-high Trump "baby" blimp that will fly over Westminster – but isn't trying to stay away from the centre of the city.
"The president is not avoiding anything," Johnson said. "The president is merely trying to get as impactful a trip as he can get in a 24-hour period."
Trump "appreciates free speech", the ambassador said, but is more concerned about the important security and economic matters that he wants to resolve during the visit.
When his official engagements are finished, Trump will travel to Scotland for the weekend. Johnson said the president will spend "a lot of time" there preparing for a meeting the following week with Russian leader Vladimir Putin in Helsinki. Johnson refused say if Trump intends to play golf at one of his two courses in Scotland. "His schedule hasn't been finalised," the ambassador said.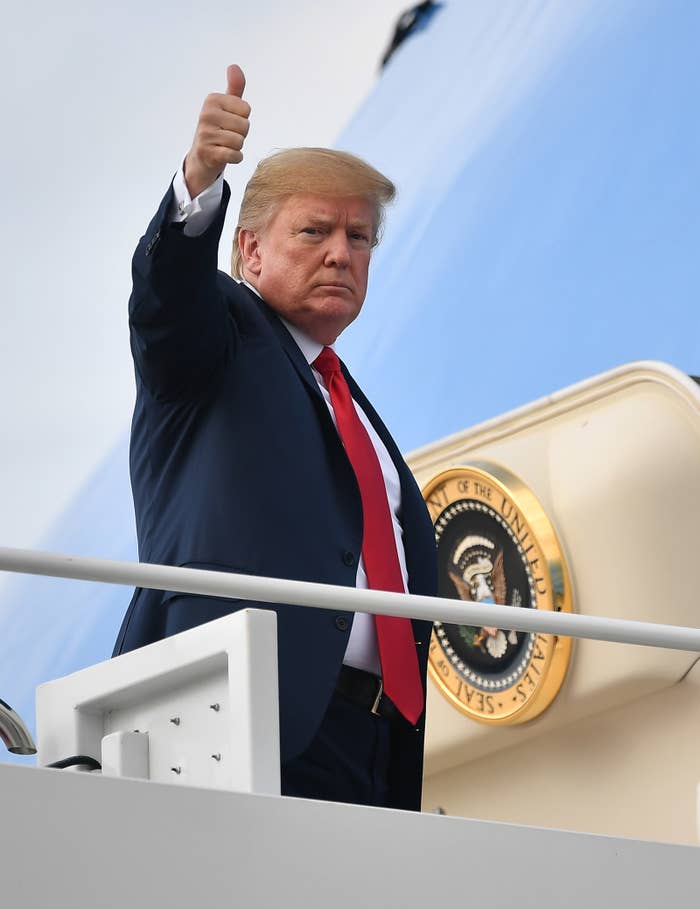 Number 10 released details of Trump's itinerary ahead of his long-anticipated trip to the UK from Thursday to Sunday next week. Although he will meet the Queen, it is being classed as a "working visit".
Melania Trump will have her own event programme, hosted by the prime minister's husband, Philip May, with details to be released next week.
Arriving on Air Force One from the NATO summit on Thursday afternoon, the Trumps will be whisked straight to Blenheim Palace in Oxfordshire, the birthplace of Winston Churchill, for a black-tie dinner hosted by May.
More than 100 business leaders have been invited, from sectors including finance, engineering, technology, pharmaceuticals, and defence, to celebrate the "strong business links" between the UK and US.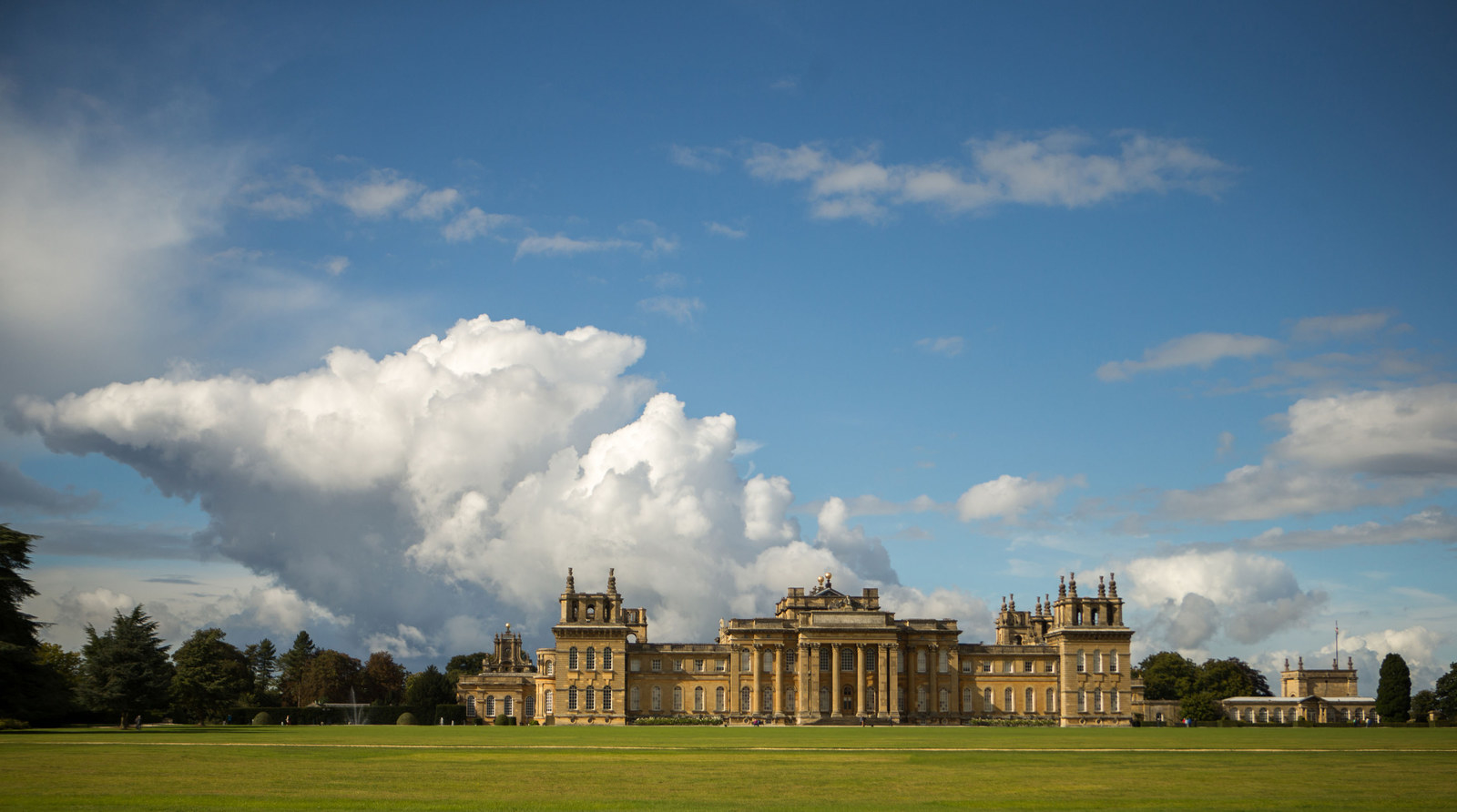 The event will kick off with a military ceremony, where the bands of the Scots, Irish, and Welsh Guards will play "Liberty Fanfare", "Amazing Grace", and "National Emblem".
During dinner, the Countess of Wessex's Orchestra will perform a series of "classic British and American hits" – before the Royal Regiment of Scotland pipes the president out at the end.
Trump and the first lady will stay overnight at Winfield House, the US ambassador's residence in Regent's Park. This is the only part of the visit that involves some time in central London.
But he won't stay in the city for long.
On Friday morning, Trump and the PM will visit an undisclosed defence site to see a demonstration of the UK's "cutting-edge military capabilities and integrated UK–US military training".
Number 10 said this was a reflection of how close the two countries work together on defence and security, as demonstrated by the response to recent events in Salisbury when the US expelled 60 Russian intelligence officers in solidarity.
Trump and May will then travel to Chequers for "substantive bilateral talks on a range of foreign policy issues", including a working lunch. They are expected to hold a joint press conference in the afternoon.
Ambassador Johnson said Trump intends to use his first official visit to the UK to strengthen the "special relationship" between the two countries. He indicated that the meeting at Chequers will include discussions about a potential free-trade deal and the suspected use of a military-grade nerve agent by Russia in Salisbury.
The president and first lady will continue to Windsor Castle to meet the Queen.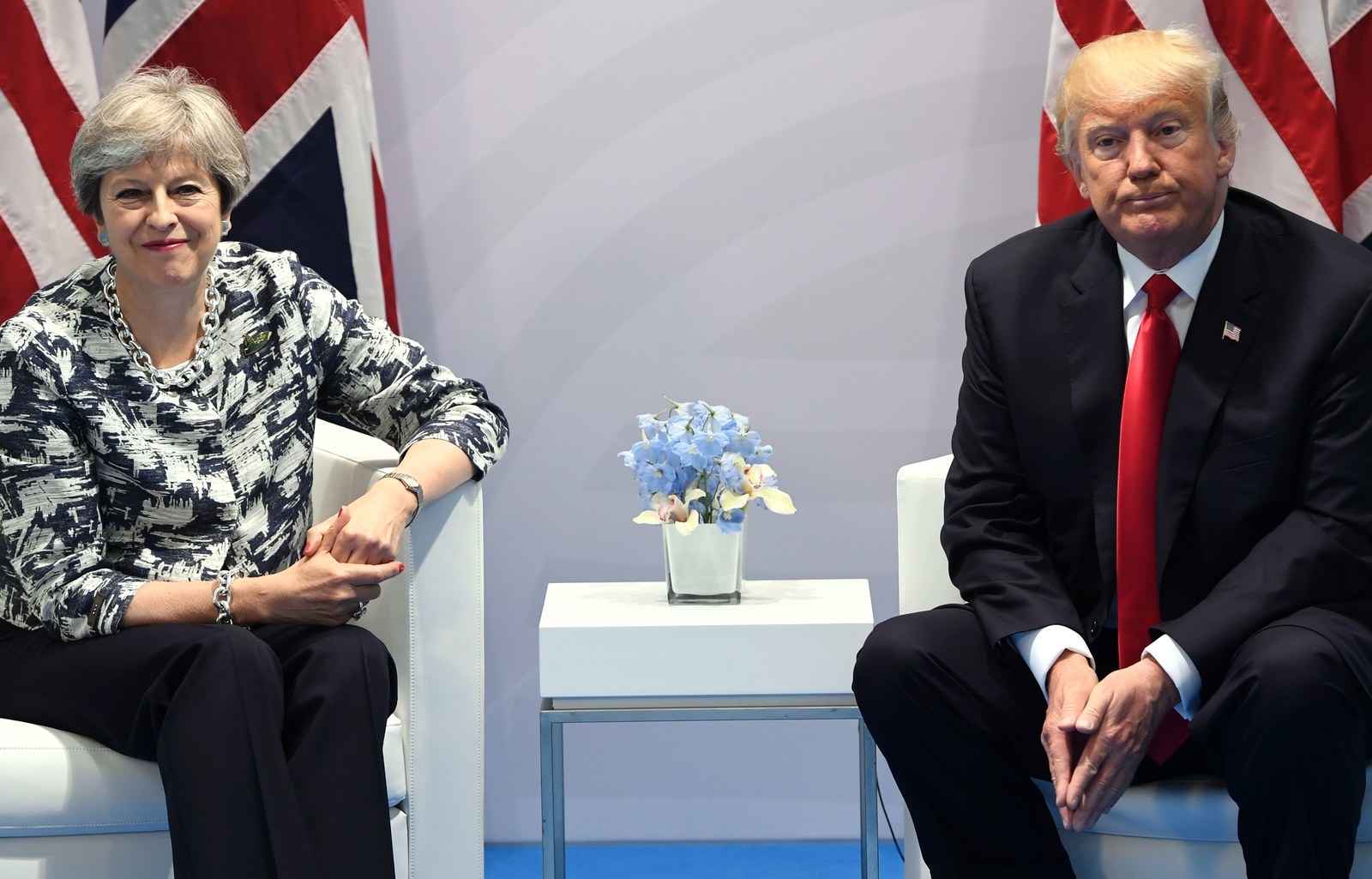 Johnson said the Trumps are "really looking forward to meeting her".
Number 10 confirmed the Trumps will then travel to Scotland where they will spend the weekend. This was described as a "private element of the official visit".
It is understood there are no plans for the PM to be in Scotland, although there is likely to be some UK government involvement.
Details of the Scottish leg of Trump's visit will be out next week, but it is expected to include a few rounds of golf at one of the two courses he owns there.
Trump has strong family ties to Scotland; his mother Mary Anne MacLeod was born on the Isle of Lewis in the Hebrides. His visit to Scotland will cost taxpayers £5 million in policing costs.
On Sunday night the president is expected to fly to Helsinki for a summit with Russian president Vladimir Putin on Monday.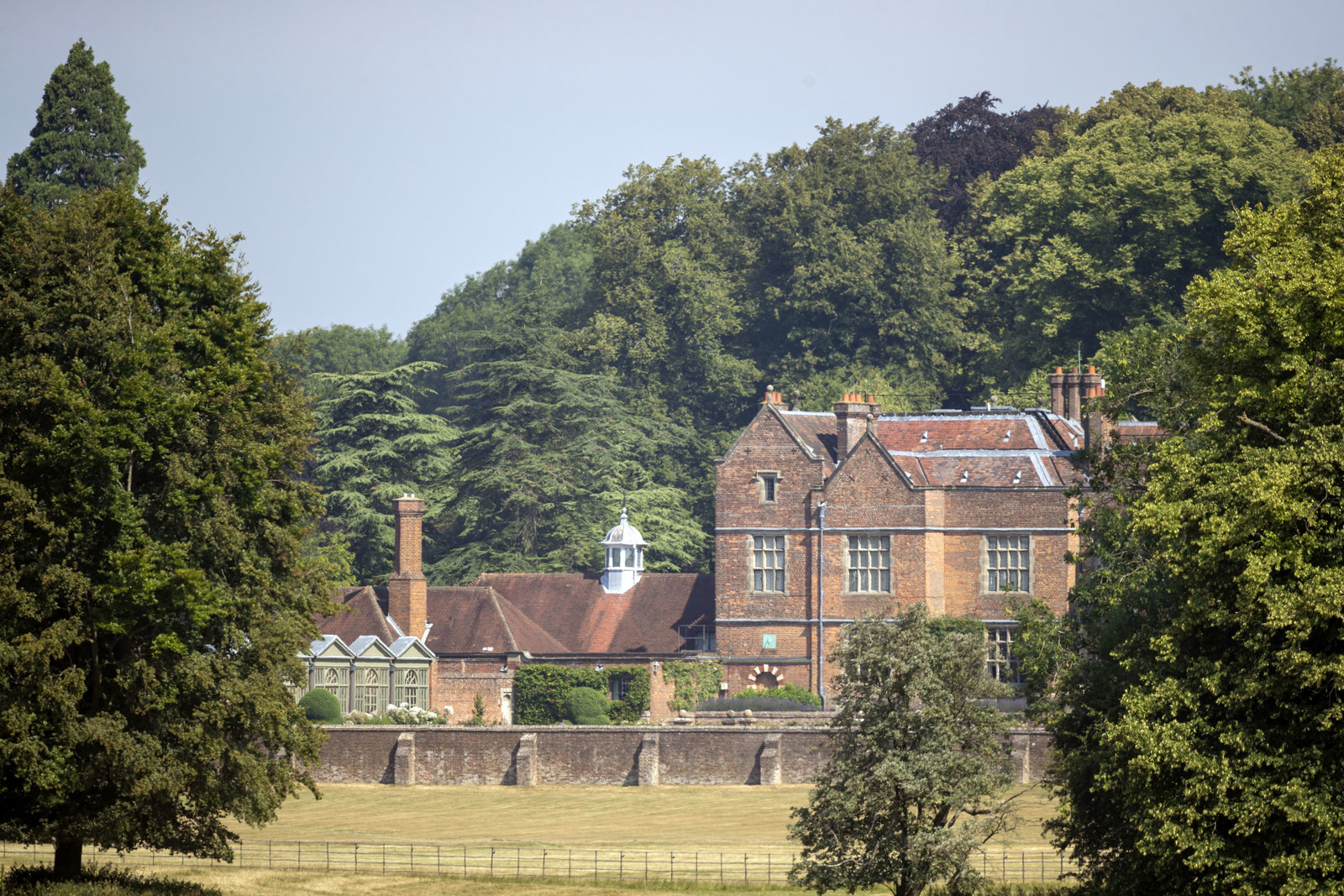 The PM's deputy spokesperson defended the use of Chequers, rather than Downing Street, for bilateral talks.
"Prime ministers frequently make use of Chequers for meetings with foreign leaders," she said. "It offers a more informal setting for important bilat discussions."
The deputy spokesperson said it was important for the visit to go ahead, despite deep concerns and anger from protesters over Trump's policies.
"As with any protest, we are a free and open democracy and we believe in the right to peaceful protest," she said. "But I would also say that I think the majority of British people understand the importance of the UK–US alliance."
Asked whether the PM agreed with London mayor Sadiq Khan's decision to allow the Trump baby blimp to be flown over Westminster, she added: "That decision was taken by the GLA [Greater London Authority] so it's up to them to set out the reasons that they approved it.
"From our perspective, the presidential visit is an important moment to recognise our close and special relationship and to have frank and open discussions on the key issues. Like I said, the majority of people understand the importance of our alliance."
Pressed on whether May was "looking forward" to Trump's visit, she replied: "Yes."
A source close to Labour leader Jeremy Corbyn said he so far had no plans to meet the president next week but "would be very happy to meet and take him to Finsbury Park".