This is the new app from Vote Leave, the official campaign for Britain to exit the European Union. They want to encourage you to share key messages on social media – and they'll reward you with points.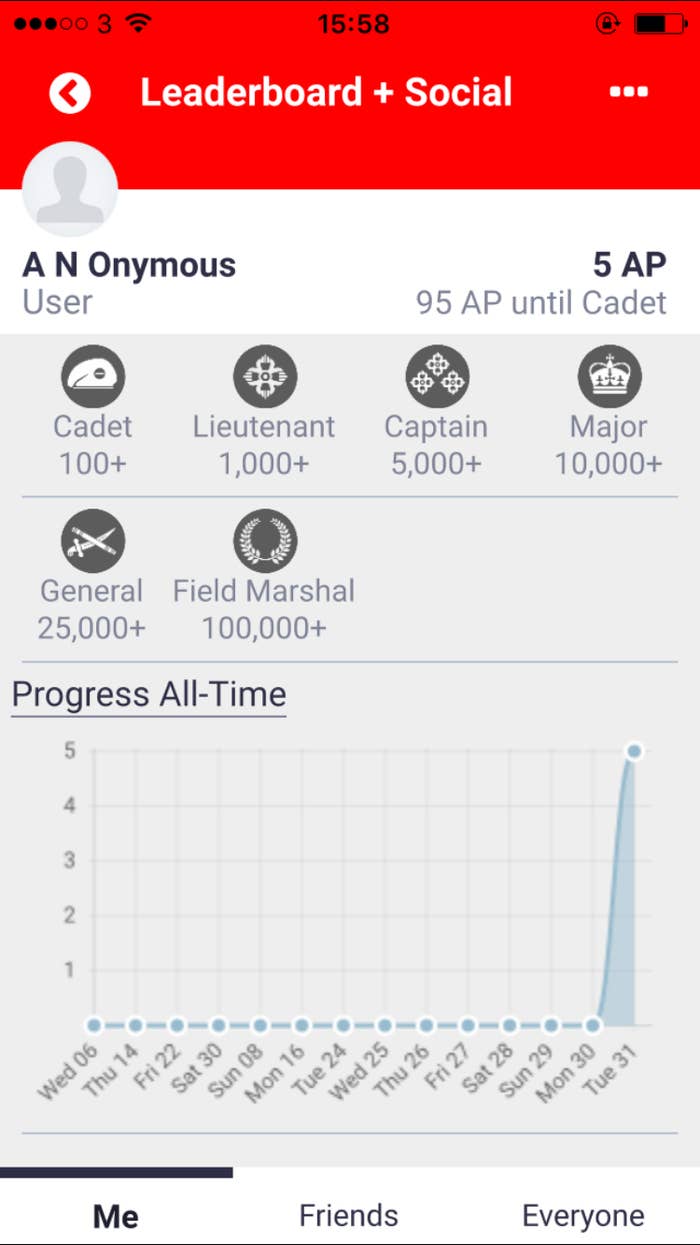 With just three weeks until the EU referendum, they hope every share will count. Points get you some very exciting rankings. Just look: You can start off as a cadet but rise all the way to field marshal level!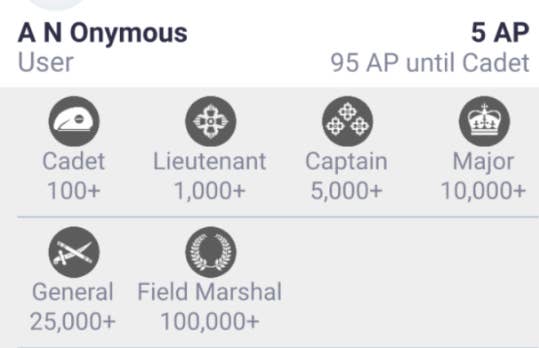 It's not completely clear why the military rankings have been chosen – but hey, who ~doesn't~ want to be a field marshal?
The number of points you earn depends on what you do for the anti-EU campaign. Sharing a video of David Cameron, for example, nets you 25 points – but agreeing to volunteer gets you 250.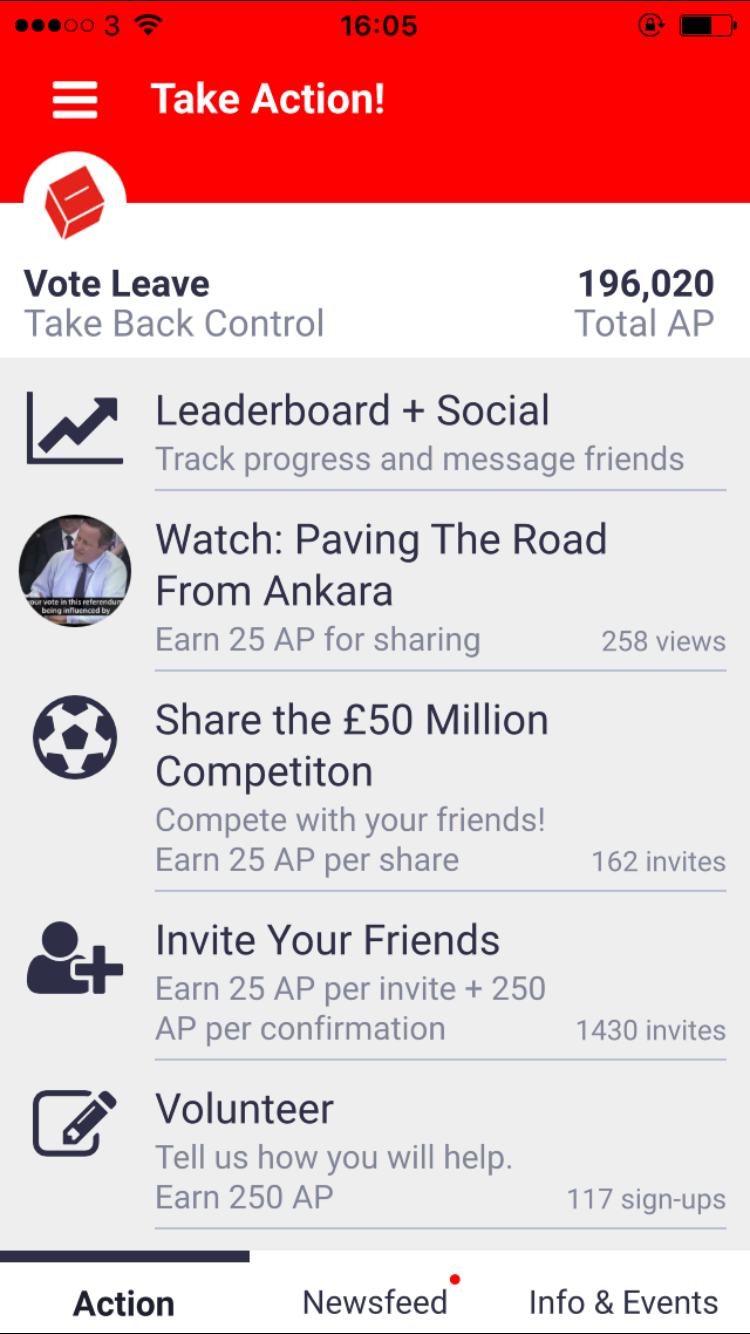 A Vote Leave spokesman told BuzzFeed News it was all about "encouraging voter interaction". He said: "We've got a more enthusiastic grassroots base out there. Empowering our activists is really important."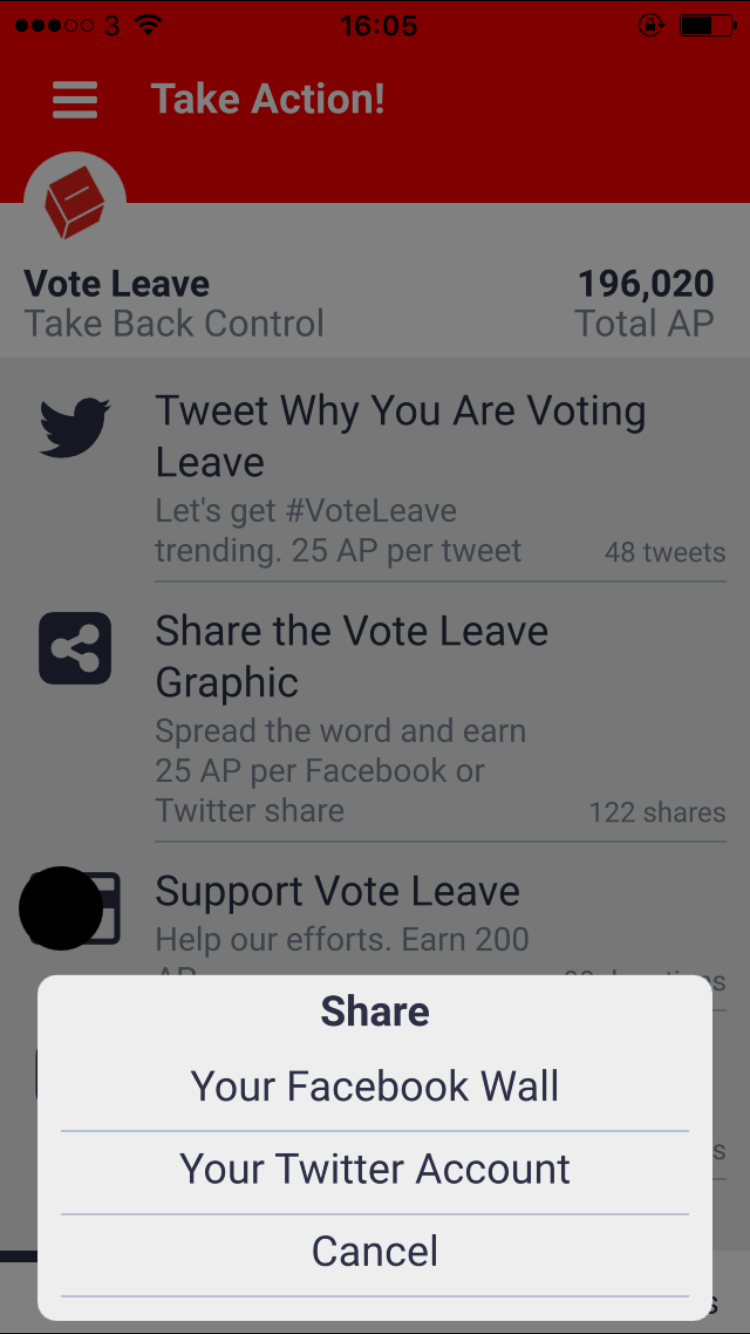 It's also about collating a database of information about the campaign's support base. You have to enter your email address before you can download the Vote Leave app. Just like the real reason behind its competition offering £50 million to whoever can predict the European Championships.
But wait! This all seems strangely evocative. You might remember that the Tories did something similar during last year's general election campaign.
But instead of amassing points to win a top-brass ranking, on that occasion you could win actual prizes. Like this funky mug and T-shirt, for example.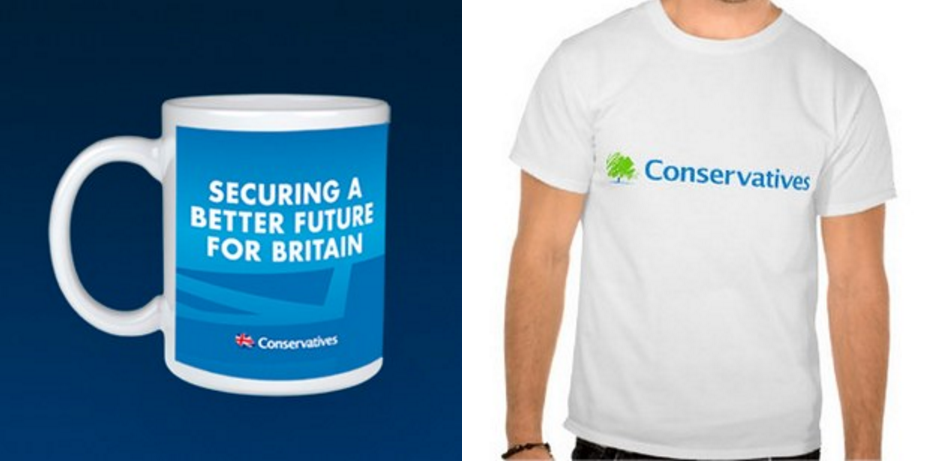 No prizes from the Vote Leave camp though? A spokesman tells us mysteriously: "We'll see what we can do."