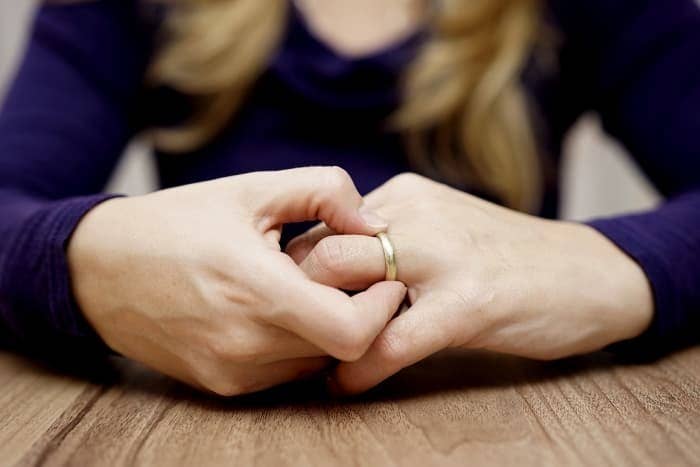 People are being trapped in marriages because an overhaul of archaic divorce laws has been dropped due to the suspension of Parliament, the former justice secretary David Gauke has warned.
BuzzFeed News has spoken to one man in his seventies who is unable to marry the woman he loves because her husband, from whom she is separated, will not grant her a divorce. "Who knows how long we've got," he said.
The divorce bill would have allowed no-fault divorces for the first time — which would have meant that a spouse could not refuse a request for a divorce — but because it did not complete all its stages in Parliament by the time of prorogation last week, it has been dropped.
Current laws mean that someone seeking a divorce has to provide evidence that their partner has committed adultery, unreasonable behaviour, or desertion — which can cause further stress and upset for the children and wider family.
Otherwise, they are effectively trapped in a marriage for a number of years before they can get divorced: Two years if both parties consent, or five years if one spouse does not agree.
"The fact is that there are people trapped in marriages that they want to get out of — they're having to wait for the separation period to expire," Gauke told BuzzFeed News.
One man, age 71, who wished to stay anonymous, said he was hugely disappointed that the divorce bill now had to go back to square one, if the government chose to bring it back. He was married for almost 50 years before he lost his wife to cancer last year.
"While walking the dogs I bumped into this lady, who I'd met before on odd occasions — she lives not too far from me — I suggested that she walks with me and since then we've become very, very good friends to the point now where we'd love to be able to marry," he said.
"But her husband is just refusing to give any leeway whatsoever — if he had his way it would go right up to the five years from when she left him. He's given her a very difficult life, he tried to control everything she did, how she did it and it made her life impossible, so she has left him.
"She really has nothing and he's more concerned about keeping his home to himself and any money they've got and stretching it out as long as he can before he has to give way on it.
"So when we saw the no-fault divorce coming up we thought, oh this is wonderful, because it really means that at last this awful situation can end, you can just apply through irretrievable breakdown of the marriage and it should make life a lot easier for so many people."
The man said his partner did not want to go down the "unreasonable behaviour" route for the sake of her family: "You have to prove it and you start mudslinging." She is in her mid-sixties and has been married 45 years.
"Who knows how long we've got — I'm 71 now and I'm quite fit, I do lots of dog walking, but you don't know do you?" he said. "She still has the right to have a divorce, but he's denying her right to have a future."
He said it was important to both of them as Christians to get married before living together. Asked for his message to PM Boris Johnson, he said: "Please could you make sure that this reform gets included in the Queen's Speech, it means a lot to people like us.
"I know there are many others out there who feel quite strongly about this and are being hindered by laws that are centuries old."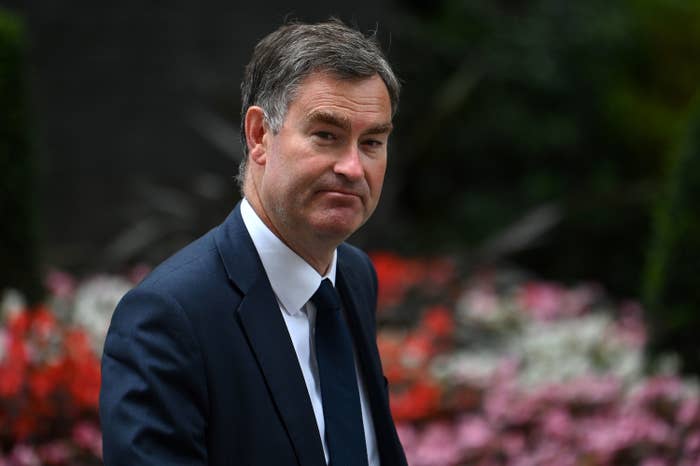 The divorce bill had wide support in the House of Commons, but it did not get a third reading or scrutiny in the House of Lords before Parliament was suspended last week. It means it will need to be reintroduced in full by the next government, but it is not clear yet whether it will be included in the Queen's Speech on Oct. 14.

Gauke, who was stripped of the Tory whip when he stood up against a no-deal Brexit, said: "This will have an impact — no-fault divorce is being deprived of people who need it because of this unnecessary suspension of Parliament.
"I hope this will be rectified when the House comes back in October, but then we might have an election intervening and so on. I'm sure the law will be reformed at some point in the not too distant future, but it's a great pity that they weren't able to make a little bit more progress."
Jo Edwards from family law campaign group Resolution said it was "incredibly frustrating" that the bill had been dropped. "The argument for no-fault divorce has been put and won, and it's simply down to wider events in Westminster and elsewhere that the bill is not continuing its smooth passage through Parliament," she said.
"However, given the wide support the bill has so far enjoyed, together with the fact divorcing couples have waited for years for this reform, we are optimistic that measures can be reintroduced quickly in a new Parliament."
The Ministry of Justice declined to comment.