This is Palmerston, the Foreign Office's new cat. He is the department's official chief mouser.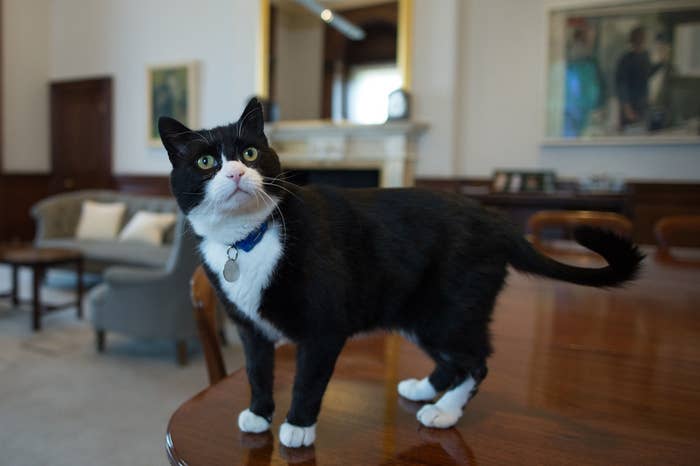 The 2-year-old arrived at his new home on Wednesday and was greeted by a huge media circus outside the gates.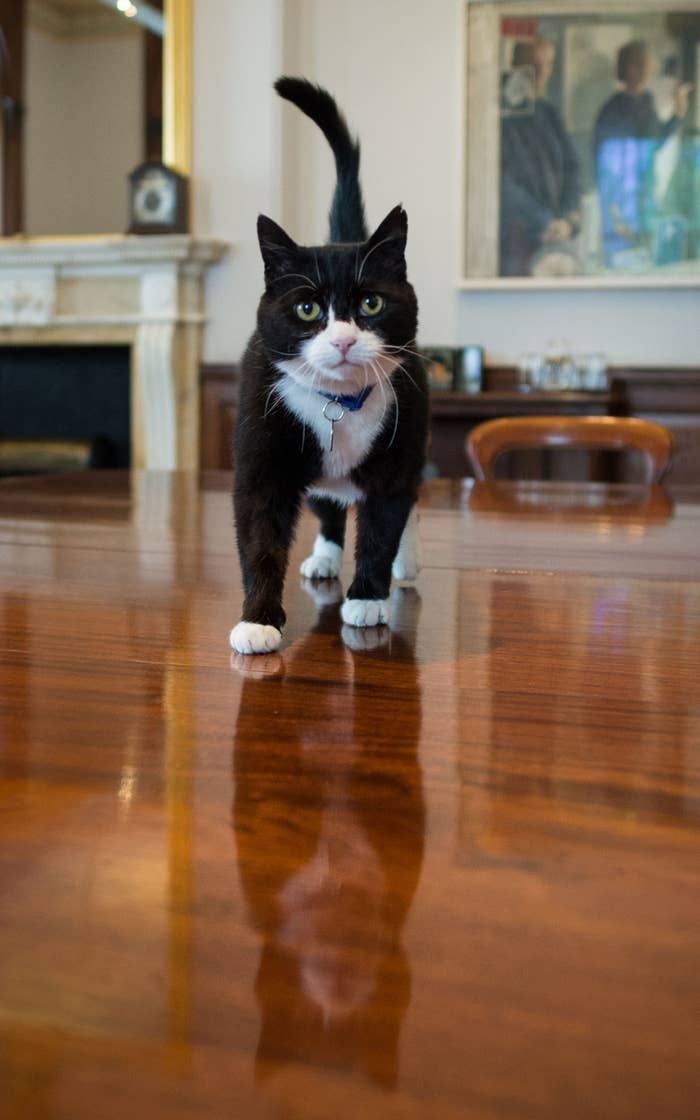 Named after the former prime minister and foreign secretary, Palmerston was recruited from Battersea Dogs and Cats Home. He arrived there in March after being found wandering the streets of London.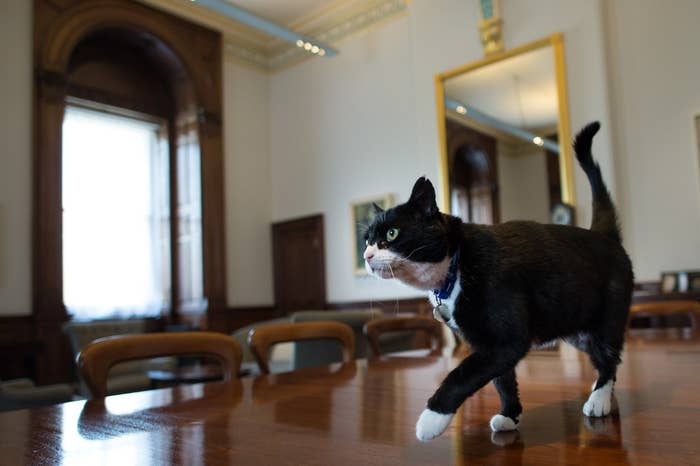 After breaking the story on Monday, BuzzFeed News was invited to the Foreign Office to meet Palmerston. We joined him in the office of the permanent under-secretary (or PUS), Simon McDonald.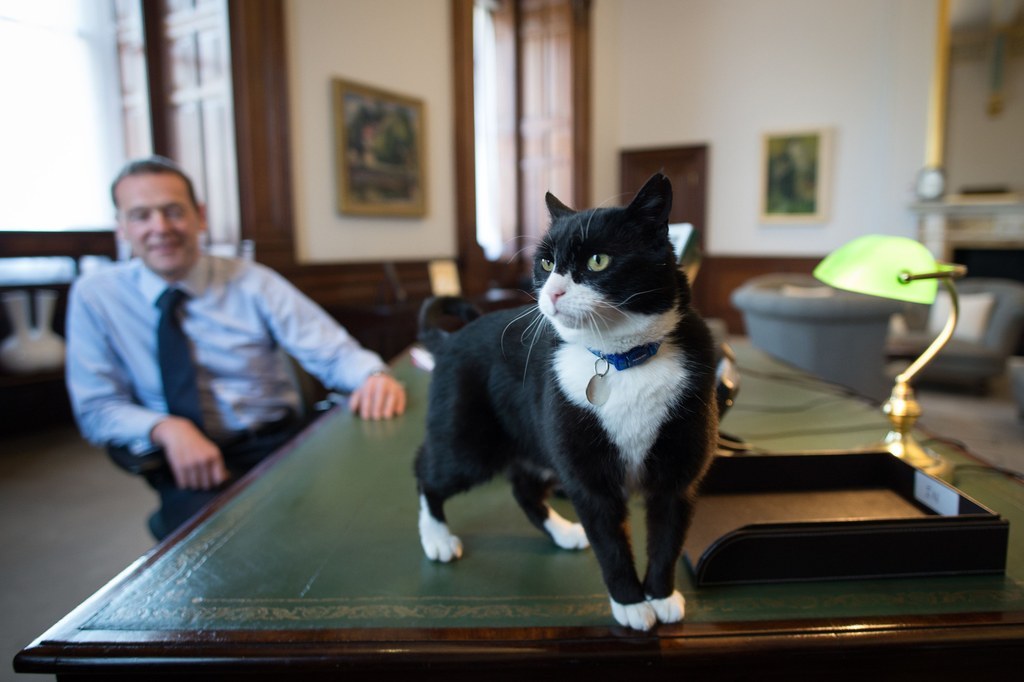 When a photographer produced a piece of string, Palmerston was very eager to play. But, as he's a new senior member of the Foreign Office, we were keen to get his opinion on some of the most pressing foreign policy issues.
Question 1: Do you believe in a two-state solution in the Middle East?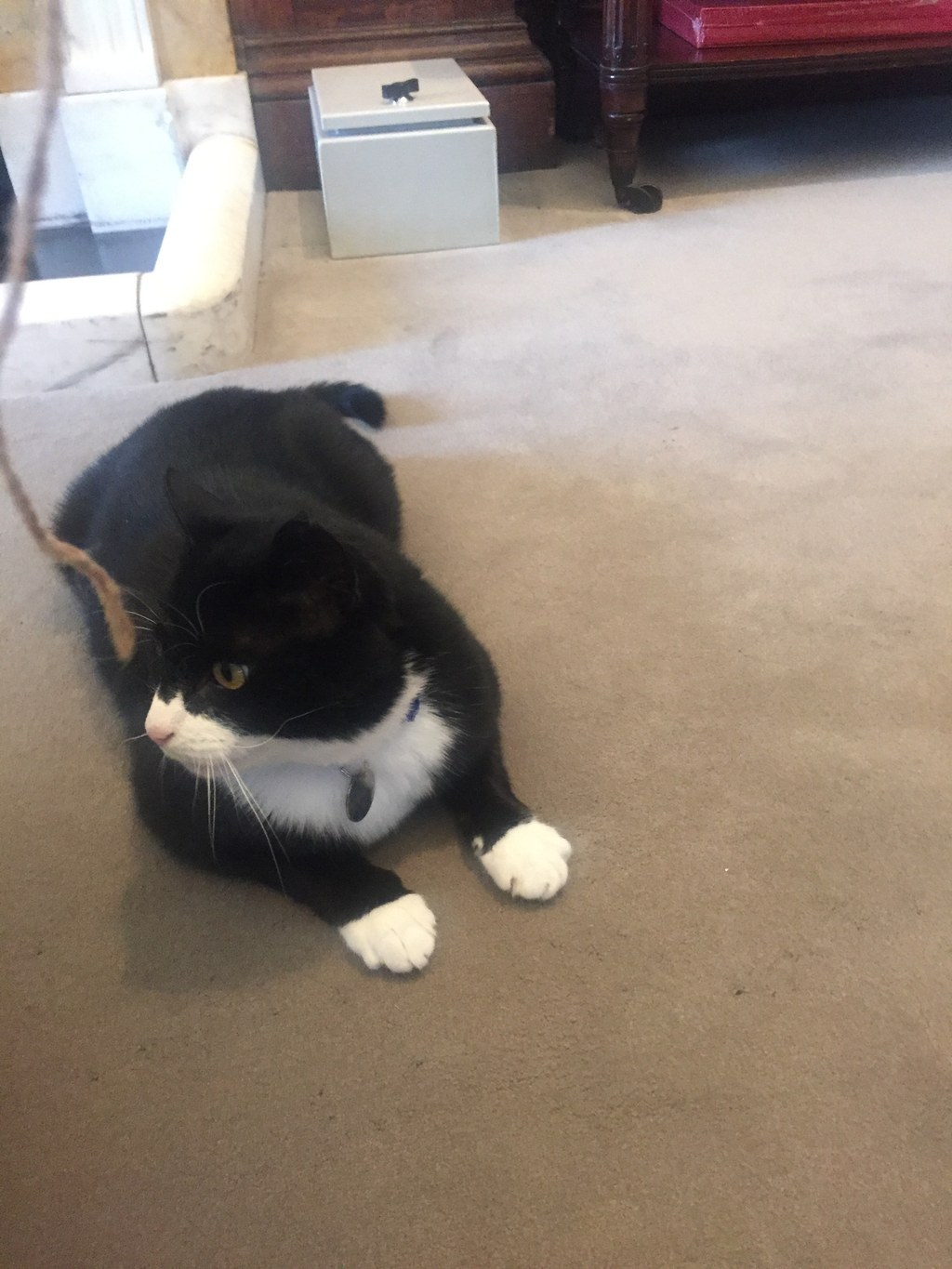 Question 2: Can Bashar al-Assad ever be a part of Syria's future?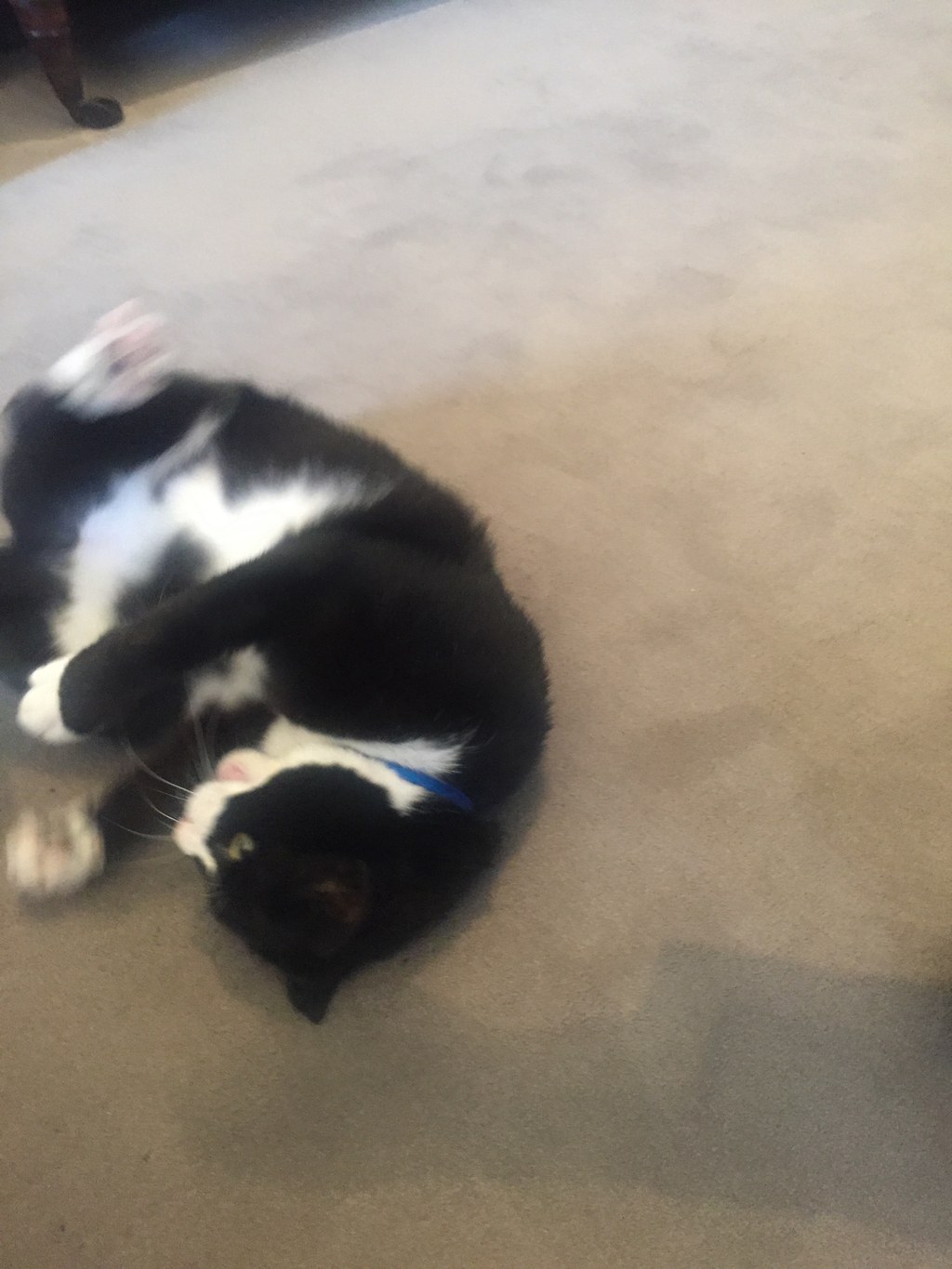 Question 3: Do you think Britain should stay in the EU?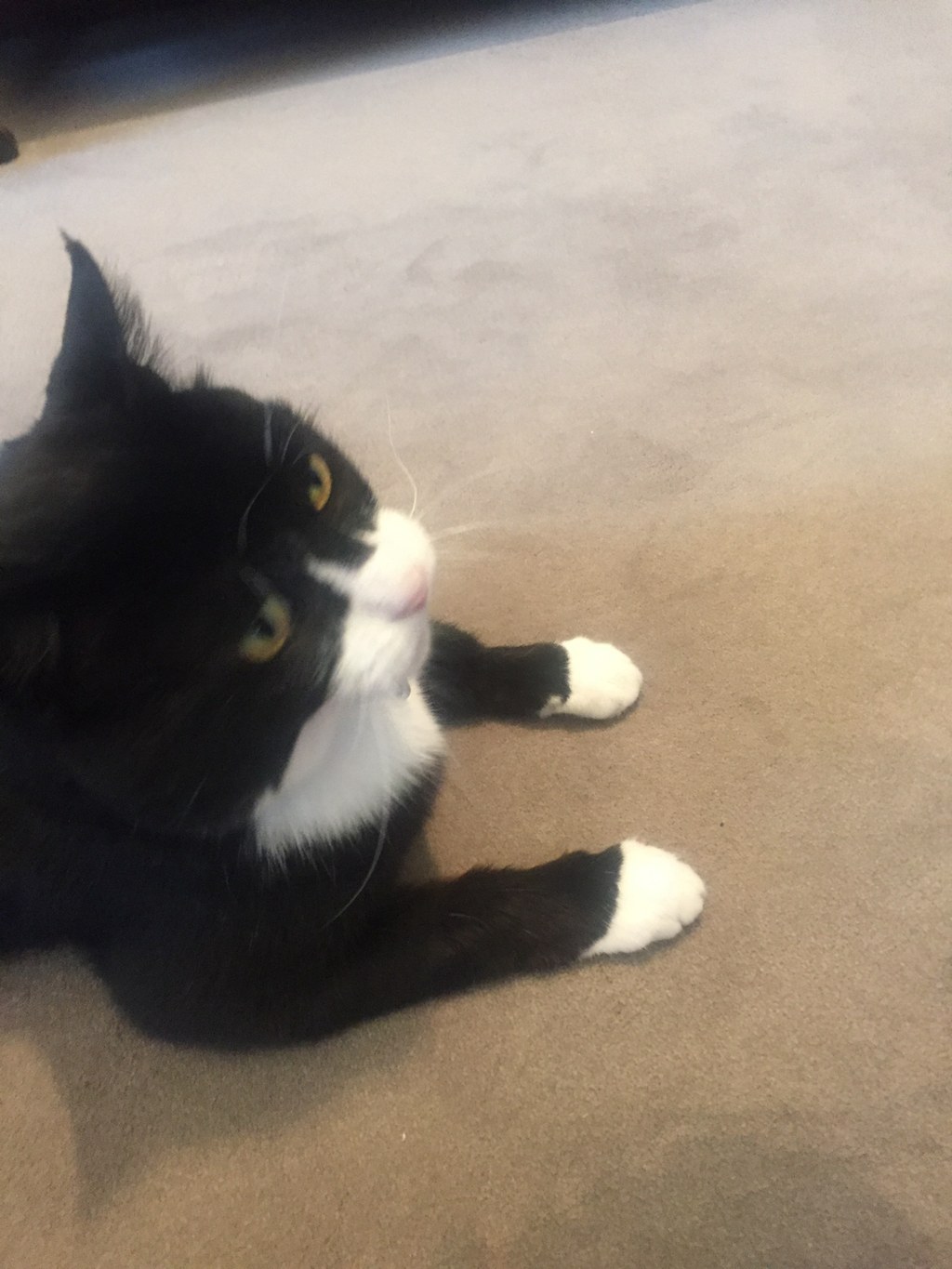 Question 4: Do you back independence for Catalonia from Spain?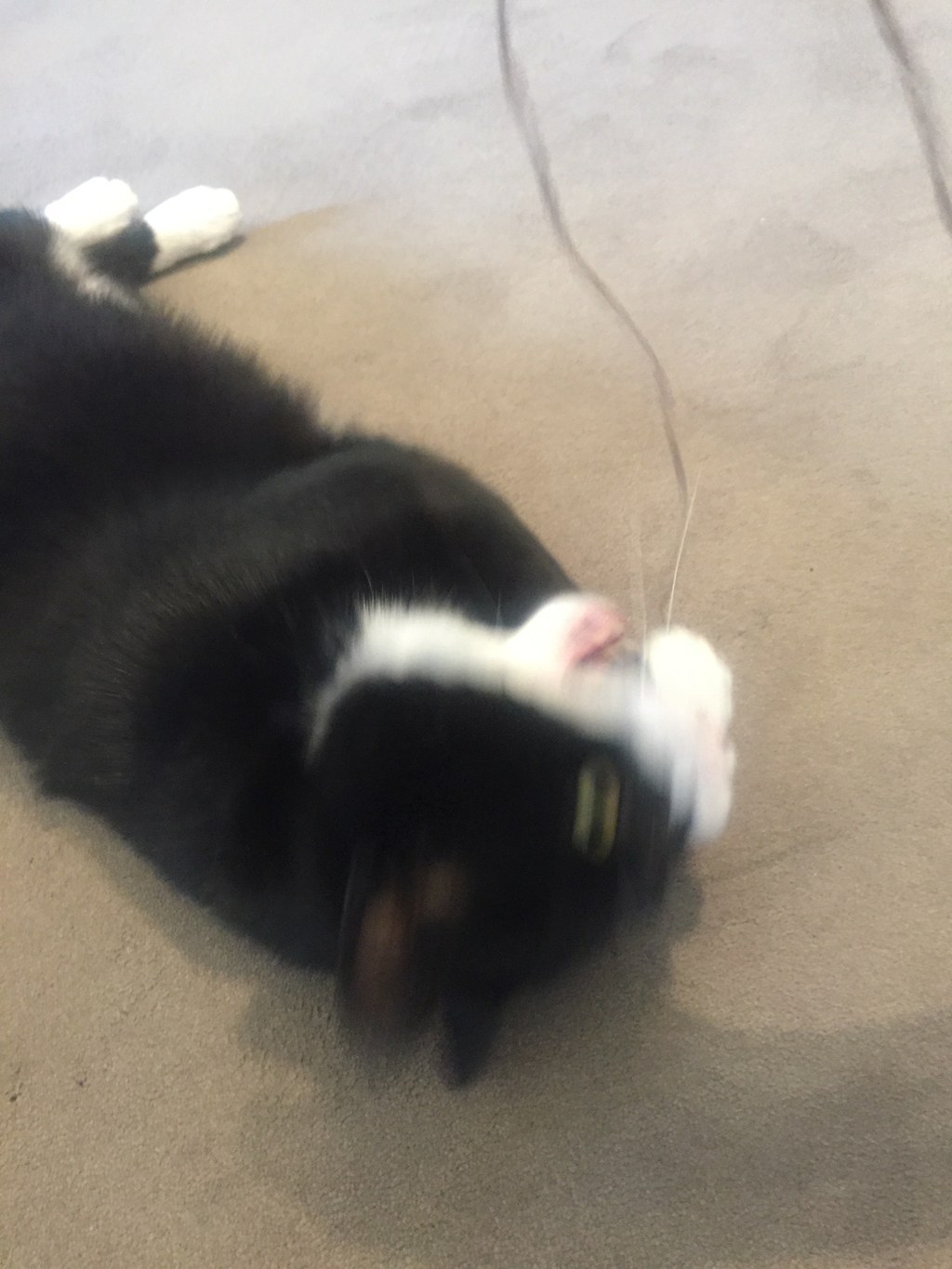 And finally, Question 5: What do you make of Donald Trump's presidential bid?