David Cameron Says The Tories Are Not Planning For A Hung Parliament
The prime minister told BuzzFeed News that no one on his team was tasked with preparing for another coalition.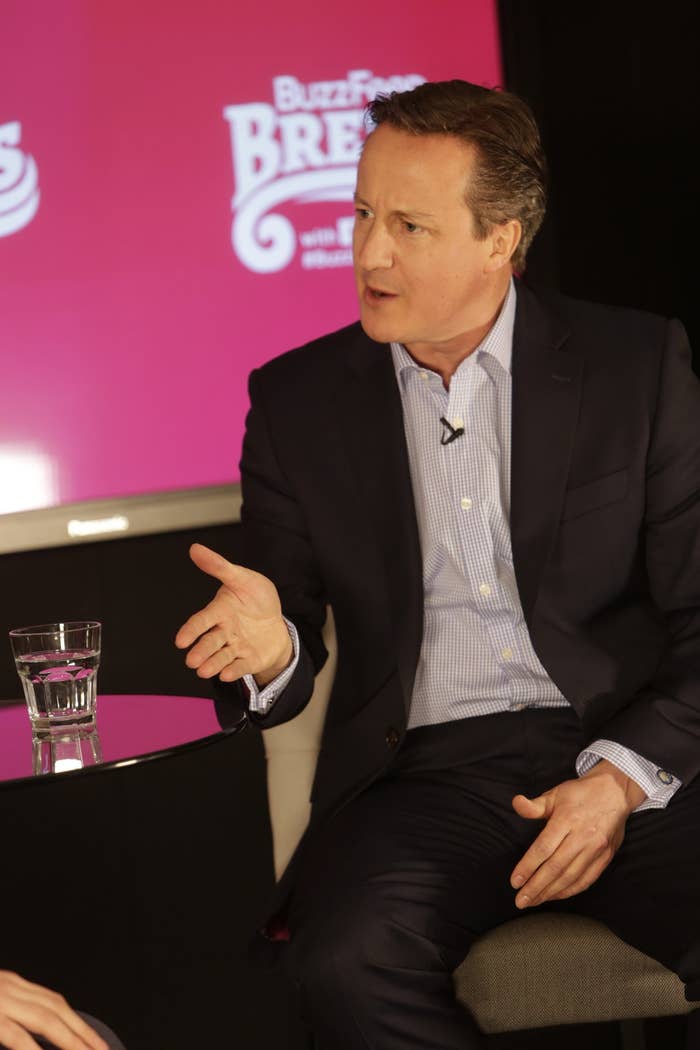 David Cameron has insisted that no one on his team is planning for another coalition.
The prime minister said he was fighting for an outright majority in May's general election.
In a BuzzFeed Brews interview, he insisted that some forecasters and experts believed that the Conservatives could win a majority.
Asked whether anyone on his team was planning for a hung parliament, he replied simply: "No."
He went on: "I've run a coalition government for the last five years, I think it's been a good and effective government. We've sorted out some of the most fundamental problems this country faces.
"People know that I will take the steps in the national interest.
"But I think I am entitled as the leader of a political party to spend the next 50 days fighting for a majority government. I'm only 23 seats short of a majority government.
"Now, if I fall short, I'll come back on BuzzFeed and I'll tell you what I'll do next."