David Cameron Is Reviewing Freedom Of Information Laws And MPs Are Furious
A panel will explore whether there should be a "safe space" to protect conversations in Whitehall. Critics aren't happy.
The government has launched a review of the Freedom of Information Act to make sure "a private space is protected for frank advice".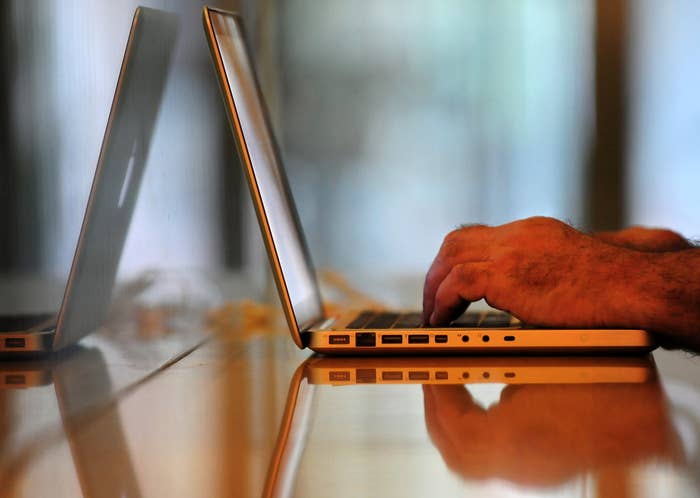 A five-strong panel including former Tory leader Michael Howard and former Labour minister Jack Straw will report its findings by the end of November.
The Freedom of Information (FOI) Act gives everyone the right to access certain data held by government and public sector bodies. But the panel will look at whether there should be a "'safe space' for policy development and implementation and frank advice" – allowing more private conversations between ministers and civil servants.
In a statement published online on Friday – a day when MPs were not sitting in parliament – Cabinet Office minister Lord Bridges said it was time to review the act to "make sure it's working effectively". "The most effective system is when policy makers can freely give advice, whilst citizens can shine a light into government," he said.
But critics said the government simply wanted to cover up bad policy decisions. Labour MP Tom Watson told BuzzFeed News: "Ask any journalist and they will tell you the Freedom of Information Act is one of the most useful pieces of legislation for getting a public body to reveal things that the people that run it do not want you to know about.
"In announcing the commission, the government are really saying they're going to water down the act. This is the wrong direction."
Watson said that instead, the law actually needed strengthening. "I want greater statutory obligations on public bodies to reveal information in a more timely fashion," he said, "and I also want to extend the remit of the act to any private sector company providing a public service."
And he accused the government of "trying to sneak out bad news on a busy Friday". The announcement came on the same day the act was used to reveal that British pilots had flown bombing missions against ISIS in Syria.
UKIP MP Douglas Carswell said the review was a "fix" because the panel consisted of people who had "made their careers by toadying up to the establishment".
Chaired by former Treasury civil servant Lord Burns, the panel also includes Dame Patricia Hodgson, chair of comms regulator Ofcom, and Lord Carlile, the former reviewer of counter-terrorism laws.
Carswell, who defected from the Tories last year, said: "Clearly these grandees plan to water things down. It is a little like putting Tesco in charge of competition policy or putting central bankers in charge of social justice.
"They're only going to come up with answers that push things one way and it's a regressive step. It's sad in a way because I remember how fresh and different Cameron seemed all those years ago. He was the future once."
Tony Blair, who introduced the act, wrote in his memoirs that doing so was one of his biggest regrets, because journalists used it as a "weapon". But Carswell said that if anything, the public's right to know should be extended.
"I think in the future the default should be to put things in the public domain without even asking," he said. "Open government at the moment relies on people suspecting that someone has information and then expecting the bureaucracy to give to them. The next logical step would be to disclose things without being asked.
"Digital means information has never been easier to disclose and share. So how can they possibly suggest it's become problematic? On the contrary, everything is easier and cheaper than before."
He also accused ministers of trying to slip out the announcement. "How can you trust any initiative to review the concept of open government if they're trying all the old Sir Humphrey tricks to announce it when everyone's looking the other way?" he said.
Labour MP Paul Flynn warned that restricting FOI laws would "make the world a more dangerous place".
He told BuzzFeed News that all governments "like to do things in secret and free from the prying eyes of taxpayers".
He added: "It means more decisions taken in private, it means more decisions taken for the wrong reasons. We're likely to be involved in more military adventures abroad which achieve nothing and make the world a more dangerous place.
"They're shaping up to be the worst government we've had in a generation and taken us back in so many areas where progress has been made."
The Campaign for Freedom of Information was also furious at the move. Its director, Maurice Frankel, said: "The government is clearly proposing to crack down on FOI. Ministers want certainty that policy discussions will not only take place in secret but be kept secret afterwards."
But the government insisted it fully backed FOI.
A Cabinet Office spokesperson said: "We fully support FOI but after more than a decade in operation we think it's time that the process was reviewed, to make sure it's working effectively for both hardworking taxpayers and citizens.
"We are therefore appointing an independent, cross party panel to look at this issue and assess how the practical processes of FOI can be improved."