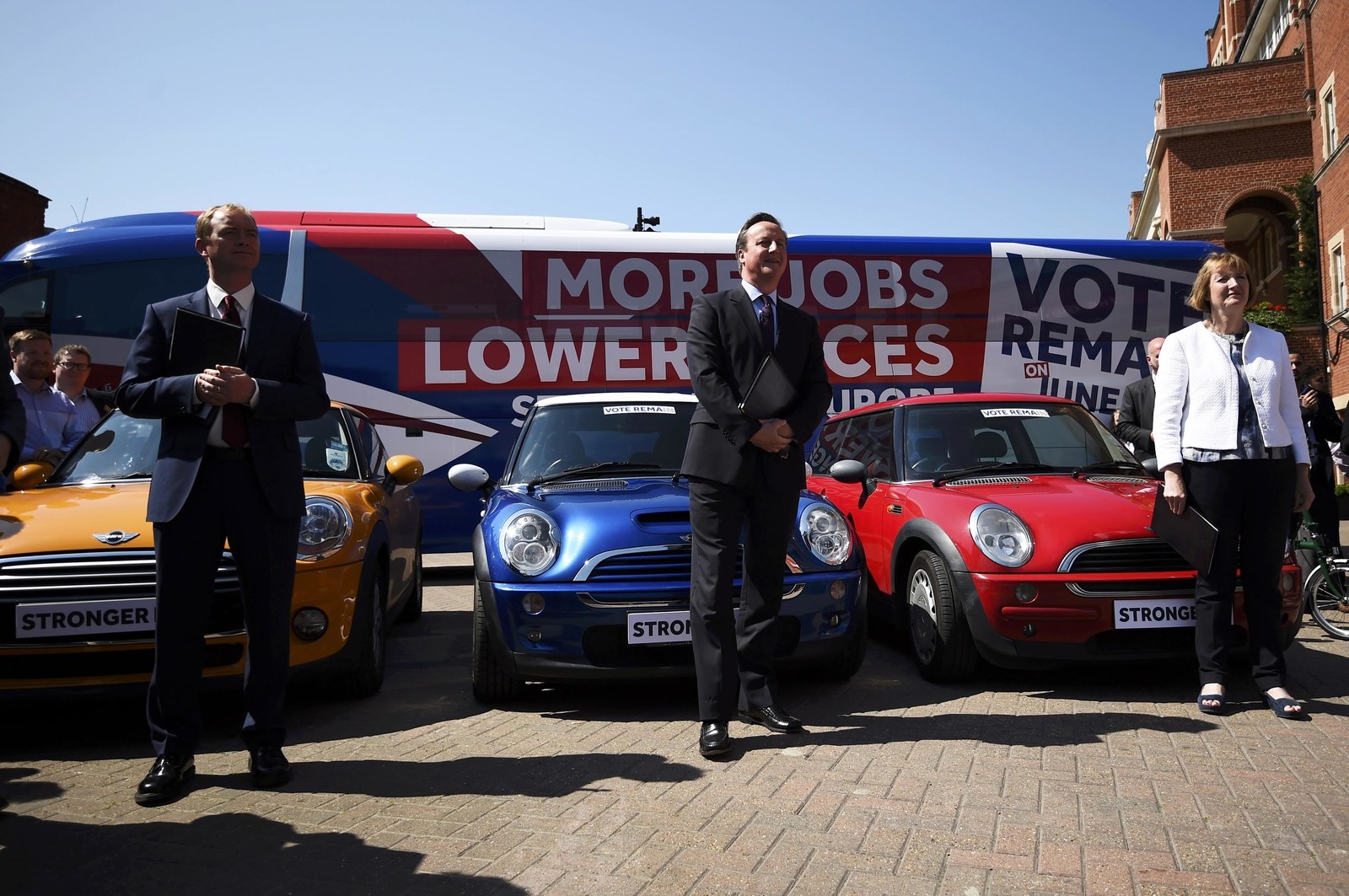 David Cameron joined forces with former Labour leader Harriet Harman, Green leader Natalie Bennett, and Liberal Democrat leader Tim Farron to make the case for Britain to stay in the EU – as the Tory civil war spun out of control.
The prime minister said he was "proud" to share a platform with rival party leaders as they collectively challenged the Leave camp to "come clean" about the impact of Brexit on Britain's economy.
The event in London on Monday, complete with Mini cars in different party colours and a bicycle for Bennett, came amid a ratcheting-up of Tory-on-Tory – so-called blue-on-blue – attacks, with just over two weeks until the 23 June referendum on whether Britain should remain in the EU.
Cameron hit back at claims from senior Tory MP and former London mayor Boris Johnson, his old school and university friend, that UK taxpayers would be hit with a £2.4 billion bill from Brussels if Britain remains in the EU.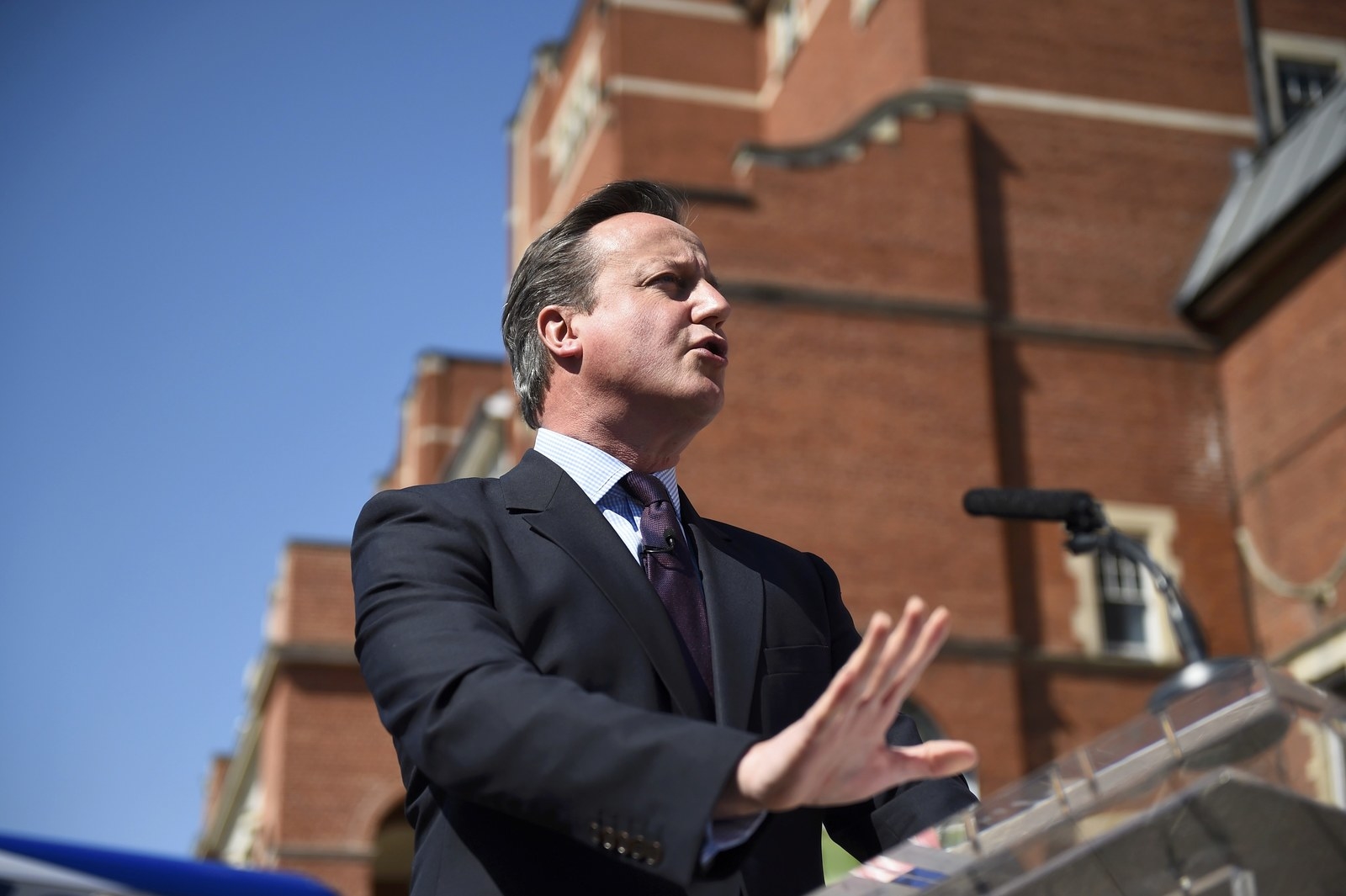 The PM said that was wrong because he personally had negotiated a reduction in EU spending and the UK's "rebate" – the discount on its contribution to the EU – could only be changed if Britain agreed.

"So again today – reckless with statistics, misleading with statistics, wrong when it comes to the figures," he said.
"And I would say to people: Don't throw away your job, don't throw away your children's future, don't throw away the strength and the future of our country on the basis of misleading statistics that are being peddled to you by a campaign that is determined to say anything – and indeed to say everything – to get the outcome they want."

But the Leave camp was bolstered by a new YouGov poll that not only put Leave ahead (at 45% to Remain's 41%) but also found that more people would vote to leave the EU even if they ended up £100 a year worse off. Two months ago Remain had a nine-point lead on this question, now it is two points behind Leave.
The poll also finds that Johnson is more trusted on the EU than Cameron. Johnson has a –26 net rating (31% trusting him minus 57% not trusting him) while Cameron has a –53 rating.
Cameron's attack on Johnson comes after the former London mayor was branded a "court jester" by former PM Sir John Major on Sunday. Major said the NHS was as safe with Johnson and fellow anti-EU campaigner Michael Gove as "a pet hamster in the presence of a hungry python".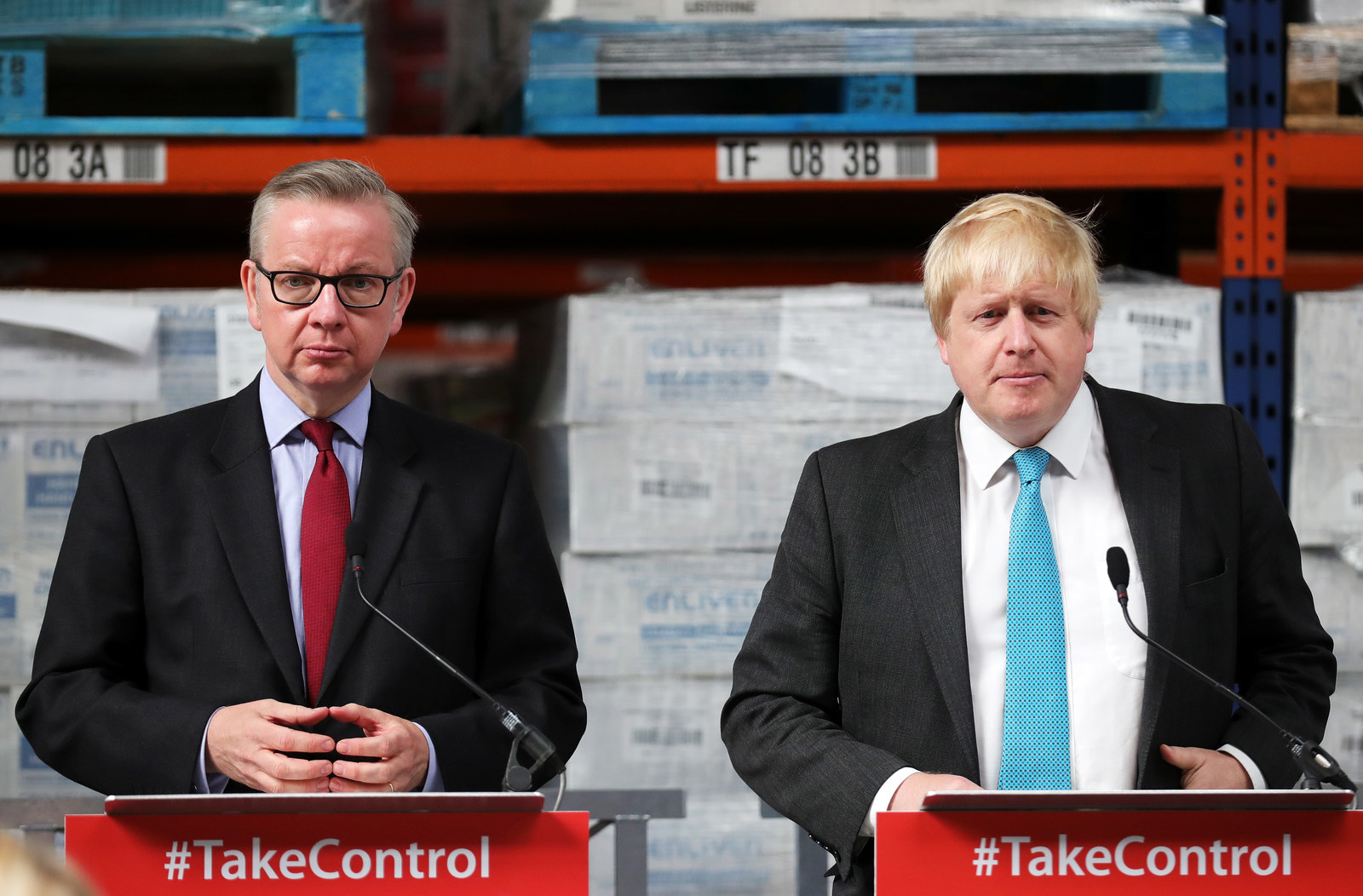 That prompted Eurosceptic Tory MP Jacob Rees-Mogg to lash out at Major on BBC Radio 4's Westminster Hour. "What we've had today are the bitter ramblings of a vengeful man," he said. "It's all to do with his bitterness over his failings that came from the Exchange Rate Mechanism that tarnished his whole prime ministership."
Meanwhile former Tory minister Sir Alan Duncan accused Johnson and Gove of "cultivating the media machine for self-promotion", warning on The Times' Red Box website: "Evocative and diffuse rhetoric from this new breed of journalist-politician is not a substantive programme for government."

Accusing Leave campaigners of "peddling fantasy politics", Cameron said: "It is time for Vote Leave to come clean about their economic plan for Britain outside Europe ... They are performing an economic con trick on the British people and we are calling time on it."
The PM warned that Brexit would "put a bomb under our economy", adding: "And the worst thing is we'd have lit the fuse ourselves."
But Johnson, who was visiting Stratford-upon-Avon with Gove and anti-EU Labour MP Gisela Stuart, rubbished Cameron's claims about the economy – saying that the benefits of the single market had been "wildly overstated".