With just weeks to save his career, Danny Alexander is posing for pictures next to a lifeboat. The Liberal Democrat MP and Treasury chief secretary seems relaxed as he chats to the local RNLI crew on the shores of Loch Ness. But this is the latest stop on a busy tour of his vast Highland constituency and he is on a tight schedule. Locked in a desperate fight to keep his seat away from the clutches of the SNP, he needs to shake all the hands he can find.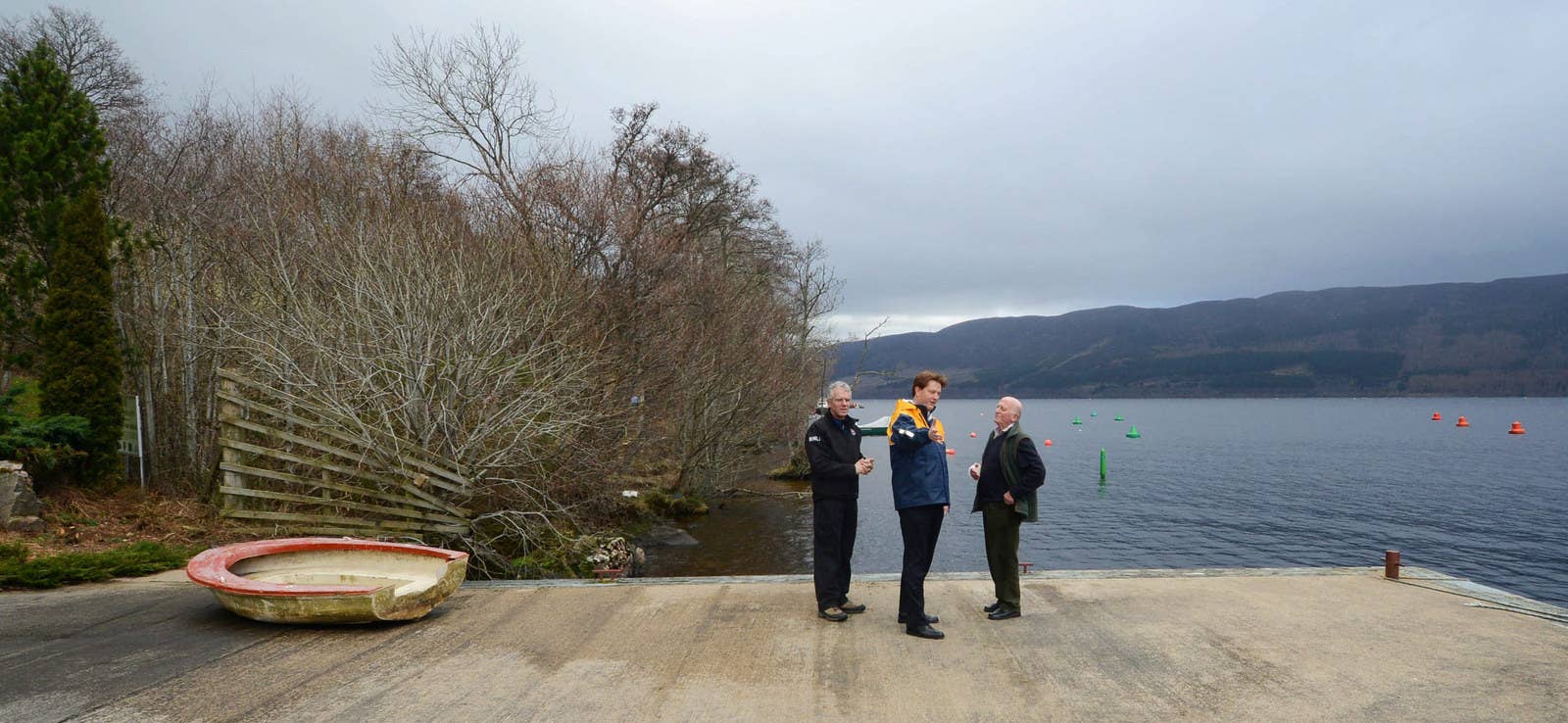 Losing the seat would bring an abrupt end to a career that has soared to extraordinary heights. Just 10 years ago, Alexander was a press officer for the Cairngorms National Park. Now he is No. 2 in the Treasury, a key architect of the coalition government, and a member of the powerful "Quad", alongside David Cameron, George Osborne, and Nick Clegg.
"It's been a hell of a journey," he tells BuzzFeed News. "Doing the job in the Treasury has been the toughest thing I've ever had to do by far. I still have to pinch myself that I've got that huge responsibility. It's a great honour. But mainly I spend my time thinking about how can I make a difference, rather than reflecting on what's happened over the past 10 years. I'm thinking about the future."
Unfortunately for him, the future looks bleak. Drew Hendry, the SNP candidate and a local council leader, is counting on voters abandoning Alexander for "propping up a Tory government". The MP admits it will be a tough race. "I don't really believe the numbers in these local polls but they do reflect a truth, which is that in this constituency, it's going to be a very close battle," he says. "It's very much a head-to-head contest between myself and the Scottish Nationalists. And I don't underestimate that I've got a real fight on my hands."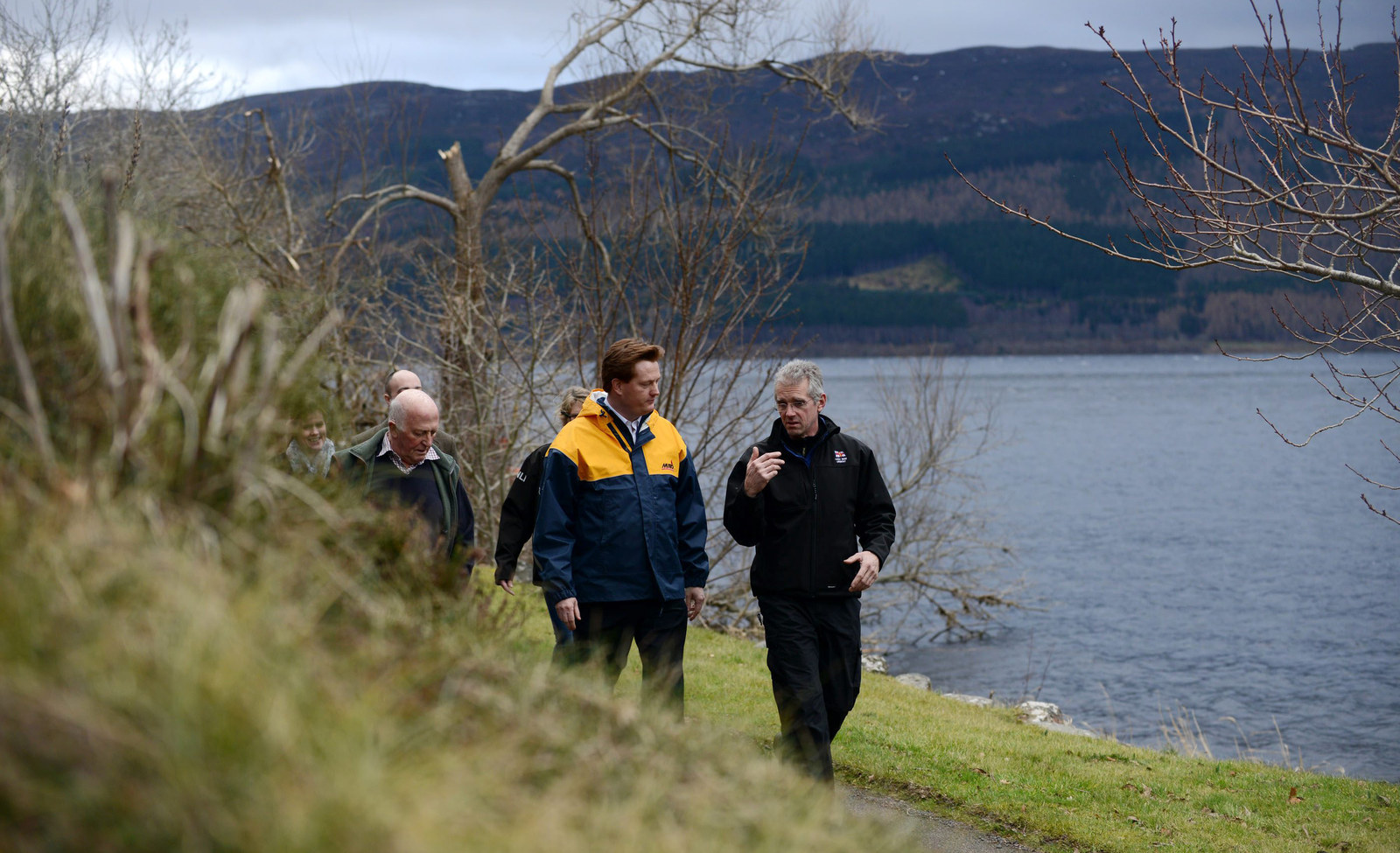 But he insists his local record – "I think I'm the only MP in the country who gets attacked by his opponents for delivering too much to his constituency" – and tactical voting against the nationalists will get him over the finishing line. His campaign team are desperately trying to convince Labour and Tory supporters who don't want another independence referendum to lend Alexander their vote. "I remain confident that I can win this constituency," he says. "I took it from a Labour MP in 2005 and that was a big fight, and this is a big fight as well. But I'm up for it."
Alexander is driving BuzzFeed News around his Inverness, Nairn, Badenoch, and Strathspey seat for the day. His blue-grey Seat Altea, filthy from relentless journeys around the constituency, is strewn with an eclectic mix of campaign leaflets, Meg and Mog books and The Worst Witch audiobooks. We see him meeting local business leaders at a Google masterclass, addressing an event on more powers for Scotland, speaking to the lifeboat crew at Loch Ness, and going out door-knocking with his team. Between meetings, he rushes to television studios to record clips for the evening news on the latest jobs stats, which put Britain's employment rate at its joint-highest level since records began in 1971. His phrase of the day is "Lib Dem-inspired recovery plan", five words he repeats again and again in his spiel.
His disgust with the Conservatives for claiming full credit on the economy is more evident than ever. As we wait at traffic lights in Inverness town centre, he says: "It sticks in the craw. It really pisses me off that the Tories try to claim credit for everything we've done in government. Tax cuts – none of that would be happening if it wasn't for the Liberal Democrats in government." And he doesn't hold back about his fears over the Conservatives holding power on their own. "If we allow the Tories to govern by themselves, it frightens me actually," he says. "Because I think it's a wrecking approach. Beyond a certain point it becomes ideology."

The problem for Alexander is convincing voters he is serious about his attacks on the Tories. He has been stepping up the angry rhetoric against them for months now, yet has worked closely with Osborne since the coalition was formed in 2010. Even while planning attacks on the chancellor, Alexander continues to work in an office just yards away from him in the Treasury. He insists he is determined not to let Osborne use the Budget on 18 March as a Tory manifesto pitch. It will not be an "all-singing, all-dancing pre-election Budget in the way you might get in a single-party government", he says. "The Budget is a government document so every line, every decision I have to agree."
Many of his constituents struggle to understand why he would want to keep the Conservatives in power. Even his father, Di, has spoken out against the "unfair" bedroom tax in his role as chair of the Lochaber housing association. Alexander admits he has spoken to his dad about the policy but refuses to reveal what was said. He is at pains to insist that discussions among the Quad are not always friendly. "I think we work together effectively," he says. "That doesn't mean we don't have disagreements – sometimes we have violent disagreements." Catching himself, he clarifies: "Not physically. There hasn't been a punch-up."
Alexander is all smiles and handshakes at the Google class, where local businesses are taught basic internet skills. Scottish secretary Alistair Carmichael, an old friend and fellow Lib Dem, joins us for the end of the session. As delegates break up for coffee, he quietly assures BuzzFeed News that "Danny will be fine", adding: "I think when we come closer to the election, that will concentrate minds." We wander to the car park, where Alexander offers Carmichael a lift to a nearby hotel for the event on more powers for Scotland. He gratefully accepts, climbing into the front passenger seat while Alexander takes off his jacket and puts on his glasses before getting behind the wheel.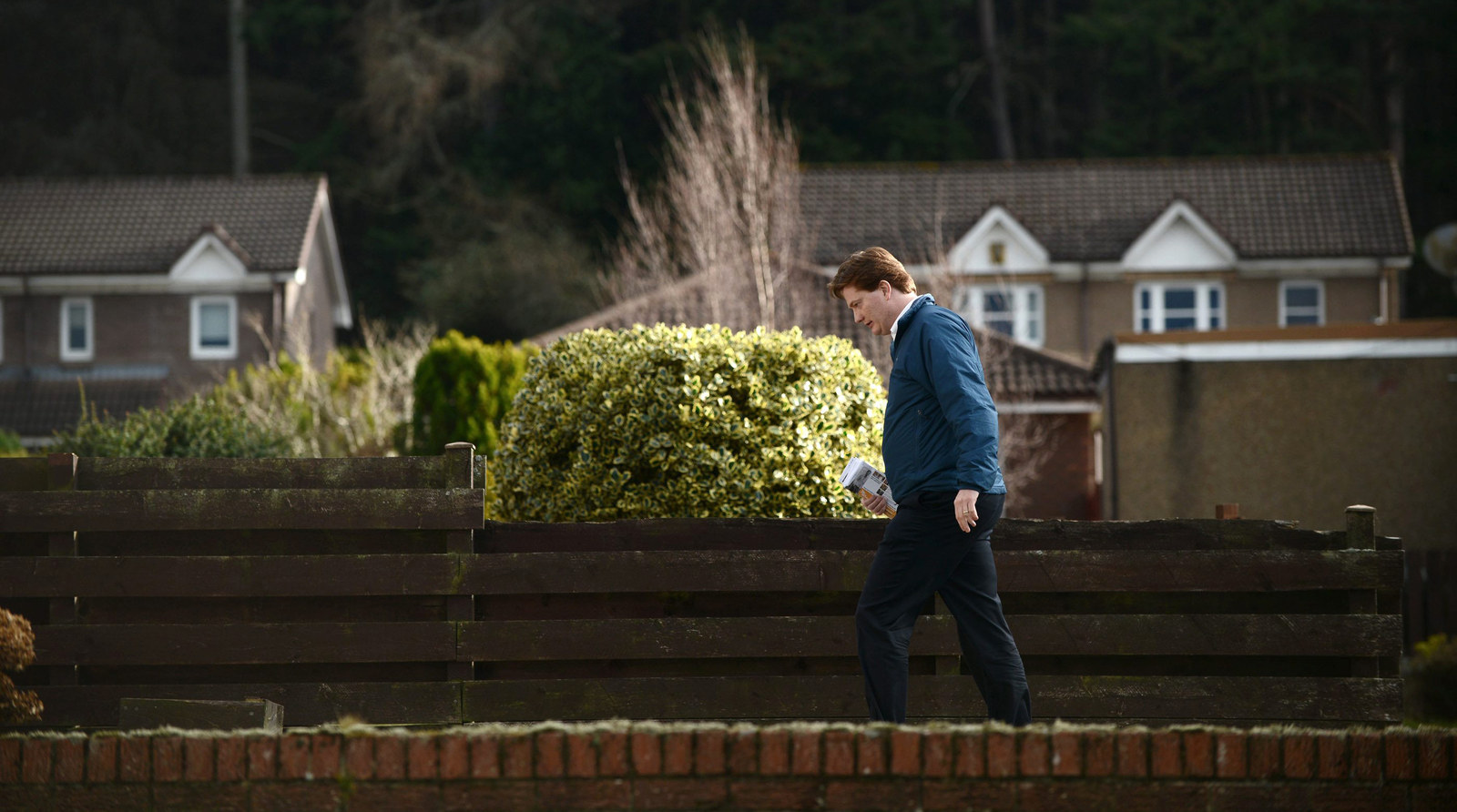 The rolled-up shirt-sleeves are a reminder of his laidback image at last year's party conference, which prompted frenzied speculation that he was angling for the leadership. He laughs it off: "I think there's too much formality in politics and I was just trying to be engaging. People often think when you're in the cabinet you have to be formal, but you don't." A smiling Carmichael reminds him: "You take your jacket off in cabinet as well, don't you?" Alexander replies: "That's because it gets so hot in there." He doesn't hear his adviser muttering in the back: "Yeah, a lot of hot air."
As he negotiates his way through the Inverness traffic, Alexander checks out the temperature on his dashboard. "It's 13 degrees, I could have worn a T-shirt today," he says. Carmichael sighs: "Thank god you didn't. There's some things even BuzzFeed shouldn't see."
Alexander admits that he often still feels like an outsider at cabinet meetings. He feels that his childhood – he grew up on the tiny island of Colonsay off the western coast of Scotland – and being the first pupil from his Highlands comprehensive to go to Oxford University marks him out as different. "I'm somebody who came from a very ordinary background," he says. "But I look round the cabinet table and I see a whole bunch of people who come from much more privileged backgrounds. And I think there should be more people like me round the cabinet table – I think there should be more people like me at the top of various professions in this country." He is insistent that only the Lib Dems playing a role in government can "open up opportunity" for everyone. But he freely admits his party "haven't been so good" at getting women and ethnic minority candidates elected to parliament. "We need to get much better at that."
He was Scottish secretary for just 17 days in 2010, before being catapulted into the role of Treasury chief secretary after David Laws quit over an expenses scandal. Playground-style taunts and jibes have been par for the course ever since. Alexander was nicknamed Beaker due to his unfortunate resemblance to the red-haired Muppet, and was once branded a "ginger rodent" by Labour's deputy leader Harriet Harman, who later apologised.
That remark prompted the Cairngorm Brewery in Aviemore to launch a new beer called Ginger Rodent which Alexander helped to promote. "We'll send you one if you want," he promises BuzzFeed News. The brewery was nervous about telling the MP about it for fear of offending him. "But it was funny, a good beer, very popular," he says. "It got them and me lots of publicity, so what's not to like? Goodness me, you do need a sense of humour in politics. I'm certainly able to laugh at myself."
But some people don't find him very funny. One man shouts at his campaign team in the street as we're door-knocking in Culloden, a village near Inverness close to the site of the last battle of the 1745 Jacobite Rising.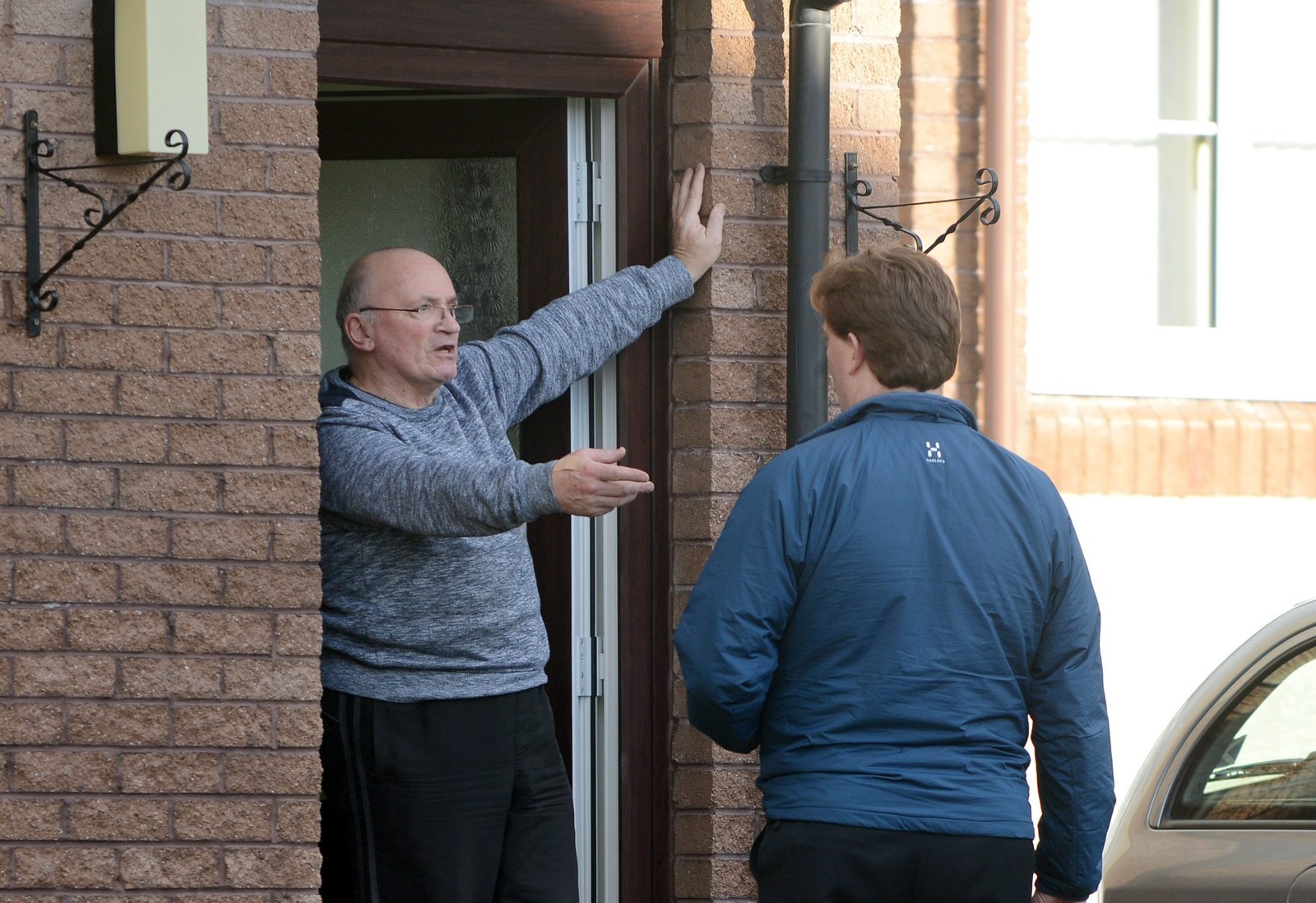 "He's a waste of space and I told him the last time I saw him!" voter Alexander Nicol tells a young female activist. The MP hears the commotion and heads straight over there.
"You've done nothing for this area," Nicol says, on spying the MP. "What about the cameras on the A9? You've lied, Danny. You have lied. What about your son's expenses?"
Alexander replies: "I don't have a son."
That infuriates Nicol even more. He goes on: "What about your kids' expenses, then? £8,500 expenses." Local papers reported in 2013 how Alexander claimed cash for his two daughters to travel between London and Inverness over two years. After a few minutes, Alexander admits defeat and stretches out his hand. "I wouldn't shake hands with you!" Nicol cries. He shouts down the street: "Danny out! Danny out!"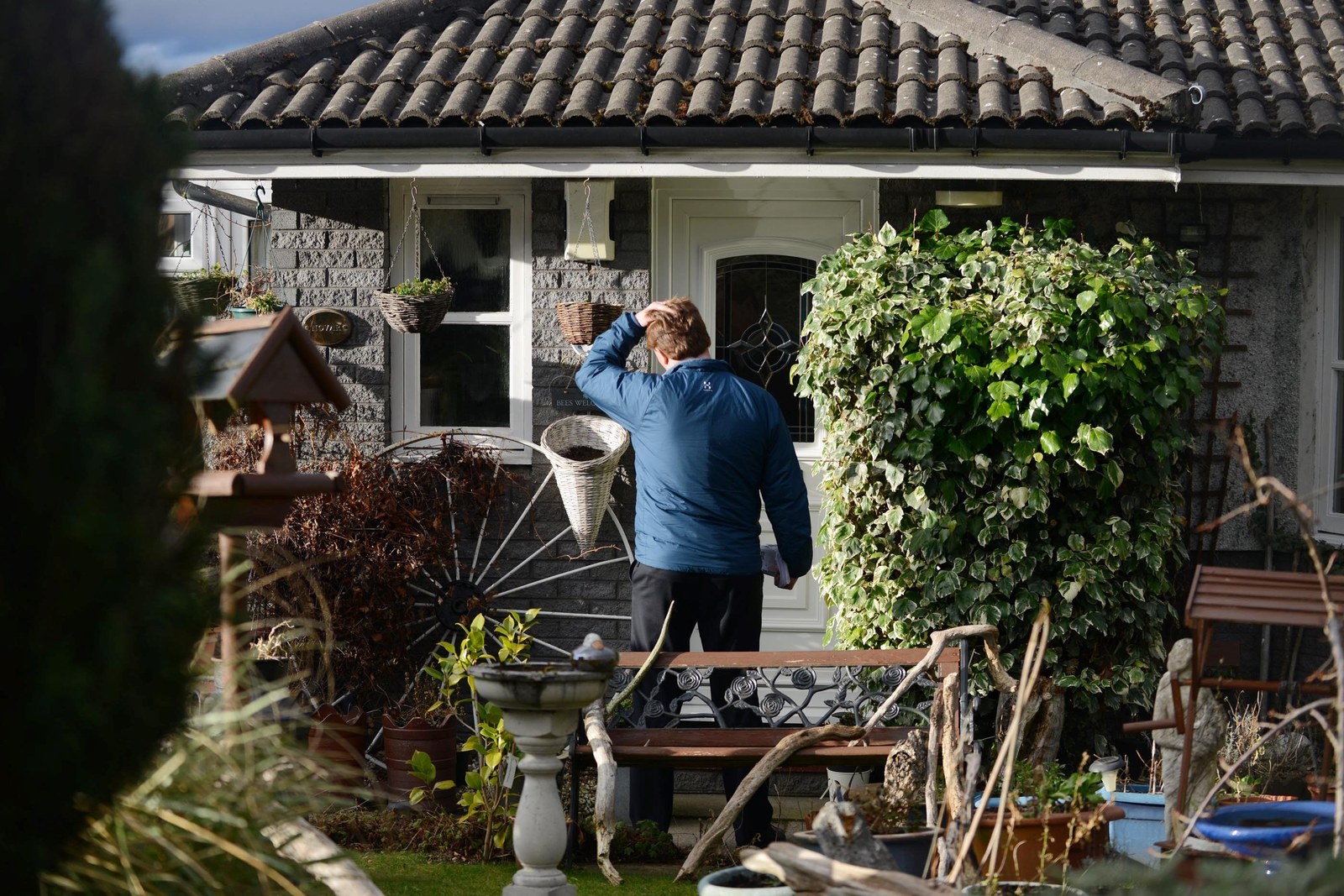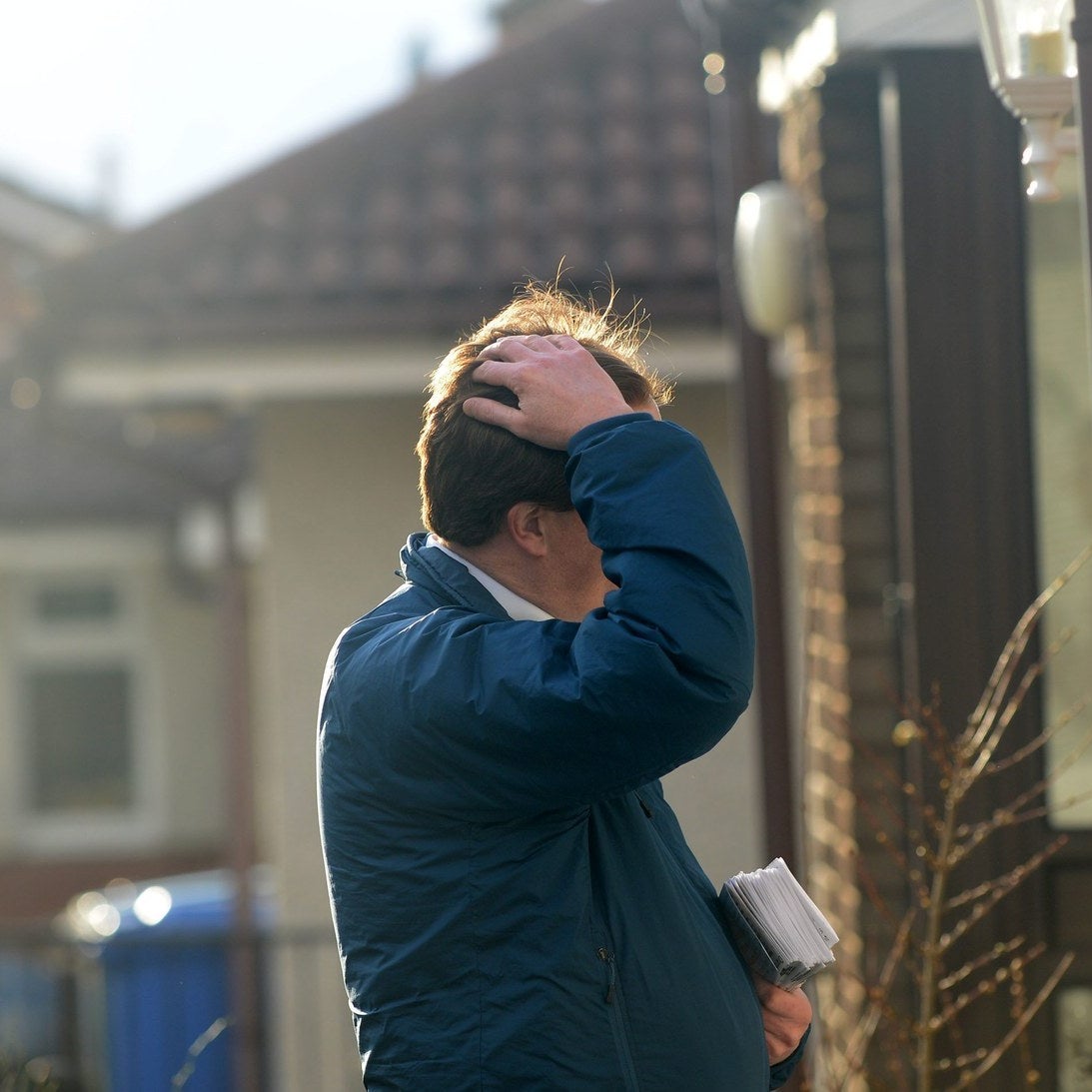 One Lib Dem campaigner confides: "It's a trend with nationalists sometimes. They can be quite aggressive."
Other Culloden residents are more friendly though, as Alexander patiently knocks on doors and delivers leaflets. Many are surprised that the man they see on the television has turned up on their doorstep. One woman assures him that he has her vote but warns it will be "quite a battle". Alexander readily agrees. He tells her: "There was some talk that Alex Salmond was going to come here but he decided not to. But we'd have seen him off! I think we'll come through in the end but I need all the support I can get." After a chat with another lady through a half-open front door, Alexander says: "She just said she didn't like David Cameron. Which is not uncommon."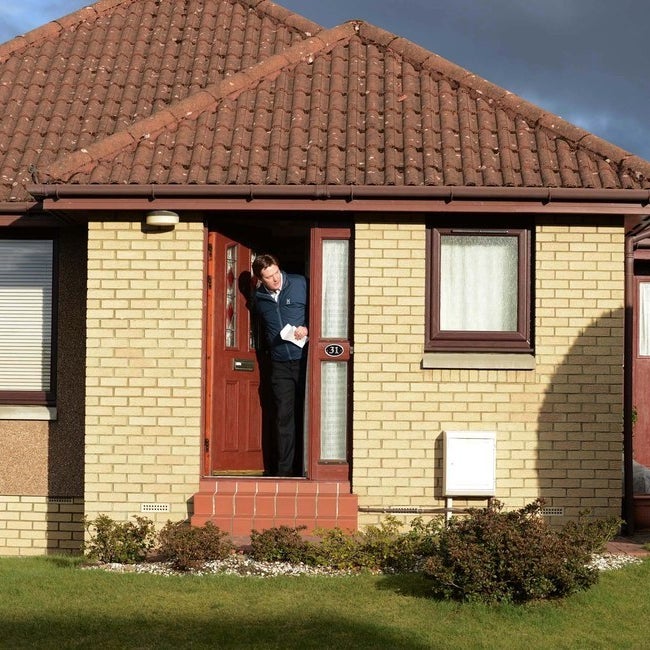 He believes "hardcore nationalists" will never be satisfied with planned new powers for Scotland. As we drive down a road stretching alongside Loch Ness, the wind whipping up the grey waters, he lays into the SNP and casts doubt on the Lib Dems ever sharing power with them. "We've always said that the party that's got the strongest mandate should have the first chance to form a government – that's a UK-wide mandate," he says. "What I would say about the SNP is they've shown no interest whatsoever in the stability of the United Kingdom. I think the idea that they would in any way be serious about ensuring the right sort of government for the whole of the UK goes against everything that they've demonstrated in their history."
Life as a pro-union politician in Scotland can be difficult after the referendum, especially online. Alexander's official Facebook page attracts countless expletive-filled rants from SNP voters counting down the days to the election. Aides said they briefly limited access to the page after a parent complained about the profanity when their child had been looking at it for a school project. But it is now fully open for comments to allow "freedom of expression". Alexander says he is also no stranger to abuse on Twitter.
He gets the added pleasure of tweets and messages aimed at senior Labour MP Douglas Alexander, whose Twitter handle is confusingly @DAlexanderMP. Their similar names are such a problem that the pair have agreed a "non-aggression pact" so they can also exchange confidential letters and parcels that have wrongly ended up in their offices.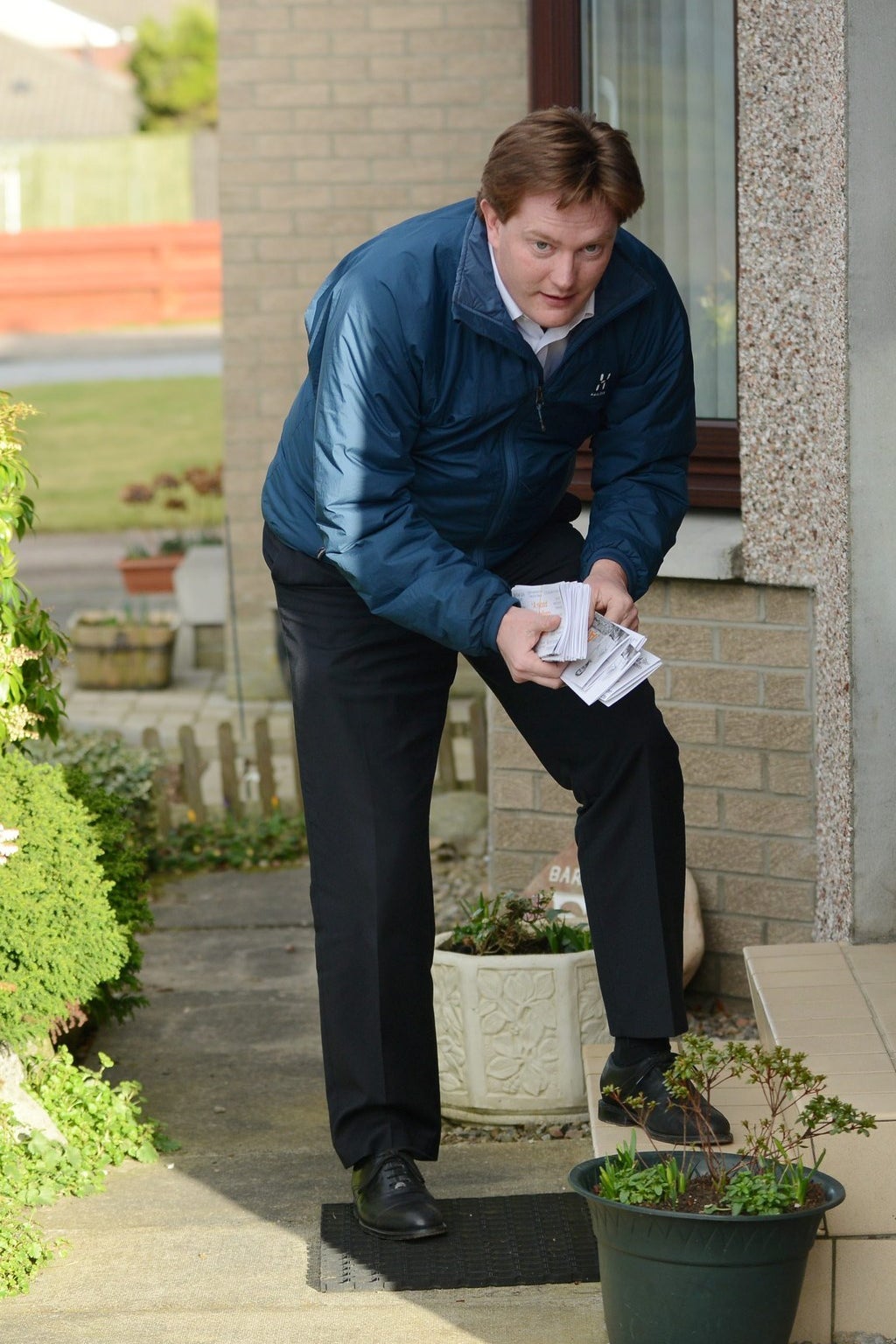 Alexander loves his iPad and was recently snapped playing Peak, a brain training app that tests basic maths and word skills, on a plane to Edinburgh. "It's brilliant, you should try it," he says animatedly. "It's very relaxing. I used to play Candy Crush quite a lot and eventually I got bored of it." He does not have a lot of sympathy for Tory MP Nigel Mills, who was caught playing that game in a work and pensions committee hearing. "I don't know how exciting that committee is, but I have not played Candy Crush in committee meetings," he says.
Other apps he uses include BBC News, Twitter, Facebook, and Spotify, as well as Sky Sports so he can peek at the cricket score. (As a child, he says, "I wanted to be a cricketer for a while.") He subscribes to Netflix and is slowly getting through the second series of political US thriller House of Cards, which he watches with his wife, Rebecca. She and their two red-haired daughters, Isla, 4, and Isabel, 7, are mainly based at the family home in southwest London. He says it can be hard to be away from them at weekends and that he often uses Skype to chat to them from Aviemore.
His car is packed full of CDs, including the inevitable Frozen soundtrack and Taylor Swift's 1989, which are often on repeat at his daughters' request, although he personally prefers Scottish ceilidh band Skippernish. Alexander laughs when he is reminded of how he become a meme last year when a picture of him strolling along a beach with hands in pockets went viral. He was photoshopped on to easy-listening album covers, casually walking away from an explosion, and even walking on the moon with Neil Armstrong. "It's a good picture, I think," he says on the #DannysWalks photo. Even more bizarrely, another snap of him striding purposefully along, this time in a suit, was used by a Pakistan tailor on his shopfront in 2012. "The things that happen are just weird," he says. "I think I'm more likely to be a fashion icon in Islamabad than in my own country."
Alexander is reluctant to talk about a possible career change after May and remains confident he can win over the doubters. "I think people see that we've got a Labour party that wants to veer to the left and a Conservative party that wants to veer to the right and a nationalist party that wants to plunge us back into that divisive referendum debate," he says. "Actually, even people who have been a bit sceptical about the coalition will vote for me."