Britain Should "Suck It Up" Over Russia's Support For Assad, Says Tory MP
Crispin Blunt, chair of the foreign affairs select committee, told BuzzFeed News that Russia was perfectly entitled to support the Syrian regime.
Russia is within its rights to support Bashar al-Assad's regime with airstrikes and Britain just needs to "suck it up", a senior Tory MP has told BuzzFeed News.
Crispin Blunt, chair of the foreign affairs select committee, said Britain and the US were getting "in the way" of solving the Syrian civil war by calling for Assad to step down.
He said it was not "helpful" for David Cameron to compare Assad's regime with the actions of ISIS terrorists. And he said the West was "in no position to complain" about Russian airstrikes in Syria.
His comments came as Russia launched fresh strikes in Syria despite an official warning from the US, UK, Turkey, Saudi Arabia, and others that the move "will only fuel more extremism". Moscow insists it is targeting ISIS but members of the US-led coalition say Russia is hitting civilians and the Syrian opposition.
Blunt called for an urgent international strategy to defeat ISIS, also known as ISIL, and end the Syrian civil war. He said Russia was operating at the invitation of the Syrian government and was "entirely within their rights to do so".
He said: "We're going to have to recognise there is a United Nations Security Council member with a veto and with military presence in Syria – whether we like it or not, the Russian views count and their basic interests have to be accommodated and they have to be accommodated through negotiation.
"And if the Assad government has the military backing of a member of the United Nations Security Council then it has military support and political support. It means we just have to, in that sense, suck it up."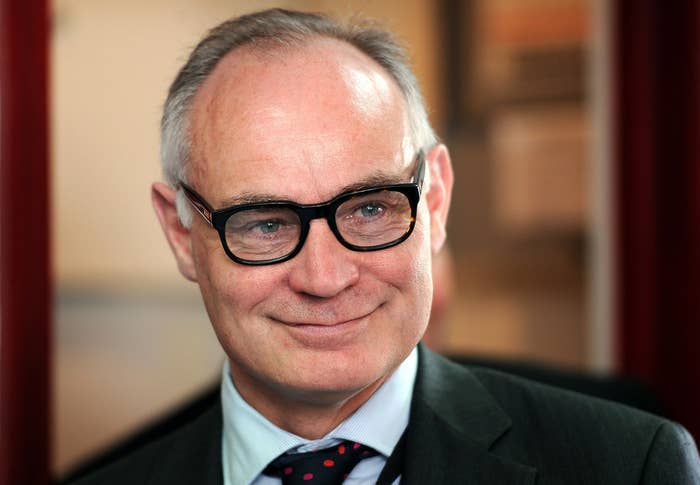 Cameron is understood to be drawing up plans for a House of Commons vote on whether Britain should launch airstrikes in Syria, as it is already doing in Iraq, to help in the fight against ISIS extremists. But Blunt said it was too early to be considering such a move.
"I think before we start committing our armed forces to something, it might be an idea to know what we're doing," he said. "It would just be common sense.
"My view is that we should play our part in an international strategy so we know what we are going to be asked to do. At the moment there is a total absence of strategy, no international agreement about ending the civil war, about how ISIL is to be defeated and about who is going to defeat ISIL."
Blunt said the West had no right to complain about Russia's actions in Syria. "Putin is only doing what the Americans are doing," he said. "We're in no position to complain about this and indeed Putin's position is stronger because he's doing it at the formal invitation of the Syrian government, which the Americans aren't."
He warned that Britain had made a big mistake in calling for Assad to resign as president. "We have been in the way, along with the Americans, by insisting that Assad has got to go," he said. "Personally I believe that drawing any equivalents between Assad and ISIL, as the prime minister does, I don't think is helpful."
Blunt said ISIS was "the embodiment of an ideology that is profoundly dangerous and horrifying" while Assad's regime was a "nationalist socialist regime that lost most of those characteristics some time ago". He added: "It's a Syrian government, it's got an old Arab socialist ideology associated with it but that's hardly a threat to us."