There's A Lot Going On With The Coronavirus. Here Are Things You Do Need To Know.
All your questions answered.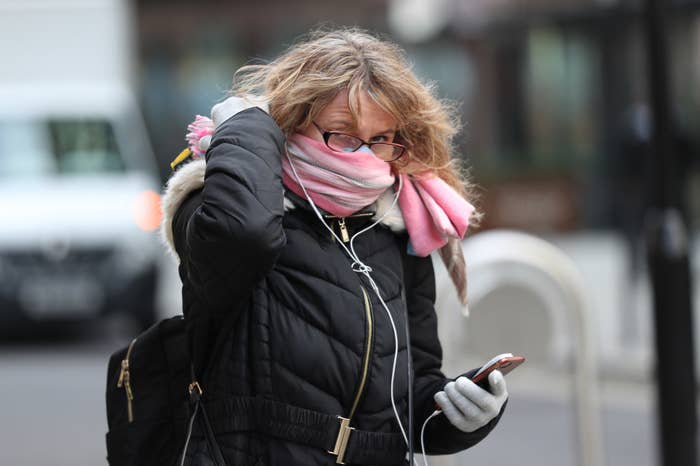 The UK escalated its response to the coronavirus crisis on Thursday as Boris Johnson warned: "Many families are going to lose loved ones before their time."

The prime minister, along with government medical experts, set out new measures to tackle the spread of the virus as Britain officially moved into the "delay" stage of its response.
There are four strands to the government's strategy, "contain, delay, research and mitigate". The UK is moving to the second stage because the virus is now being rapidly transmitted among people who have not left the country.
Between 5,000 and 10,000 people in the UK are believed to have contracted the coronavirus — which causes the illness COVID-19 — despite the formal tally putting the number of cases at 798 on Friday morning. The peak of the virus is estimated to be 10 to 14 weeks away, but it could be longer.
Here is what the UK government is advising people to do to slow the spread, and why it does not yet want to take more stringent measures like Italy and France, despite growing pressure to do so.
People with possible symptoms of coronavirus have been asked to stay at home for seven days.
If you have a high temperature (37.8 degrees Celsius or above) or a "new, continuous" cough, you should "self-isolate" for a week. The government guidance says you should stay at home even if these symptoms are "mild". This is a major change to previous advice — which asked only those who had been to hotspots abroad or been in close contact with a sufferer to self-isolate — and will affect many thousands of people across the country.
Symptoms may vary for different people: Half of the first few cases identified had a fever, and 75% of those had a cough as well, but 40% of people had a cough without a fever. People typically feel as they usually do with cold or flu symptoms and should be able to tell if the cough is caused by that rather than, say, dust.
As the virus is now spreading rapidly throughout the UK (three-quarters of coronavirus patients in intensive care have not been to a hotspot overseas), medics are no longer asking everyone with mild symptoms to phone 111. They said that doing so will block up the system. Instead people should look for information online, and only call 111 if their symptoms get worse.
Most people who contract coronavirus will suffer a mild illness that does not need medical treatment.
However, when deterioration occurs, people typically suffer difficulty breathing and should seek medical attention if this is the case. If someone doesn't start getting better after a week, they should also seek medical help, according to officials.
The seven-day isolation period has been chosen because studies of the virus show that peak infectiousness is around the time people start showing symptoms, and for a few days afterwards.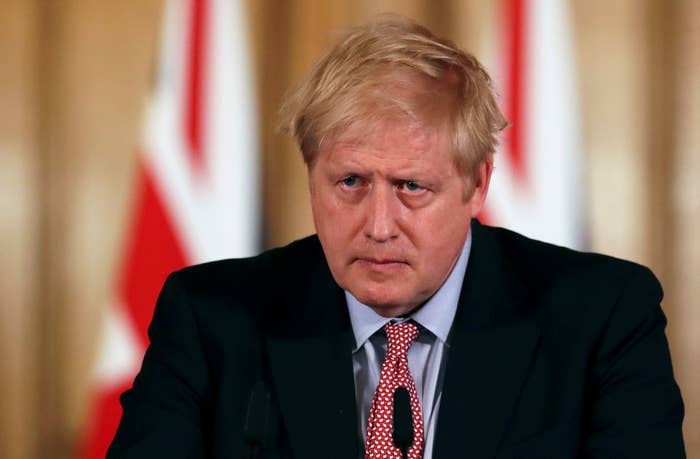 What does "self-isolation" actually mean?
The guidance says you should aim to stay at least two metres (about three steps) away from other people in your home whenever possible, and sleep alone if you can. In practise this will be incredibly difficult for families with young children and those who live in flats and smaller houses.
People who self-isolate should remain at home and not go to any public area or use public transport. You should not even go for a walk, according to the guidance. Ask friends or relatives for help with buying groceries, or if you order online, ask the delivery drivers to leave food outside your door. Do not have any visitors, even friends and family, in your home.
Everyone in the house should use their own toothbrushes, dishes, cutlery, cups, towels, and bed linen. If you share a bathroom, make sure you clean it after use every time. The government said it knows this will be "difficult" for some people, but the main advice is to keep your hands clean.
If I stay home with symptoms, should my family or housemates stay home too?
Chief medical officer Chris Whitty said he was not yet advising this — but this measure may well be coming down the track. This would have a huge impact on many people, particularly those whose partners work in key public services, and on parents who will struggle to work at home with young children.
It is thought that you can have coronavirus and not show any symptoms at all.
Medics say there may be people who have no symptoms and yet are infectious. This is different to some other diseases where only people with significant symptoms are infectious. The great majority of the infectiousness with coronavirus is between someone starting to show symptoms and seven days later. There may be a little infectiousness before that, but scientists are not really clear.
Washing your hands for 20 seconds with soap and water frequently throughout the day remains the top advice at the moment.
Government scientists believe it is the most effective way to reduce the risk of infection to you and others around you. Johnson advocates singing "Happy Birthday to You" twice; Gloria Gaynor does it to "I Will Survive".
I have mild symptoms — will I get a test?
Testing for the coronavirus is now being limited to those in hospital. Medics have limited testing capacity, and at this point, most people who self-isolate won't actually have the virus. Officials want to swing the testing capacity away from finding every case, because it no longer makes public health sense when the virus is spreading so rapidly.
Instead they want to identify people who have got serious symptoms of the disease, who come as far as the hospital. Testing everyone with mild symptoms would overwhelm testing capacity, when doctors need to test people who need it for clinical reasons. They are prioritising more serious cases because the vast majority of people will recover at home without the need for any medical intervention.
Scientists hope they will be able to test retrospectively to assess the effect of the disease on the total population — at the moment, they can only test to see whether or not someone has the virus now. This would be done through blood tests, on a cross-section of the population, to measure antibodies. This will allow scientists to assess how many people had the disease, and what the symptomatic, serious disease and fatality rates were, in order to get a good picture of what the virus does. At the moment, they do not have that information.
How does the NHS treat people with coronavirus?
There is no cure, but the main treatment is oxygen therapy. This can be delivered by mechanical ventilation or noninvasive ventilation, which is tight-fitted masks. The NHS is looking to increase its capacity in these areas, including oxygen supply, and increasing the number of ventilated beds. This could include using surgical theatres and recovery areas, if necessary. The NHS is currently planning its response to meet the anticipated demand.
One of the ways to free up capacity within the NHS would be to stop nonurgent elective surgery and procedures, both in hospitals and in general practice. We have not reached that point yet, but this could happen in the near future.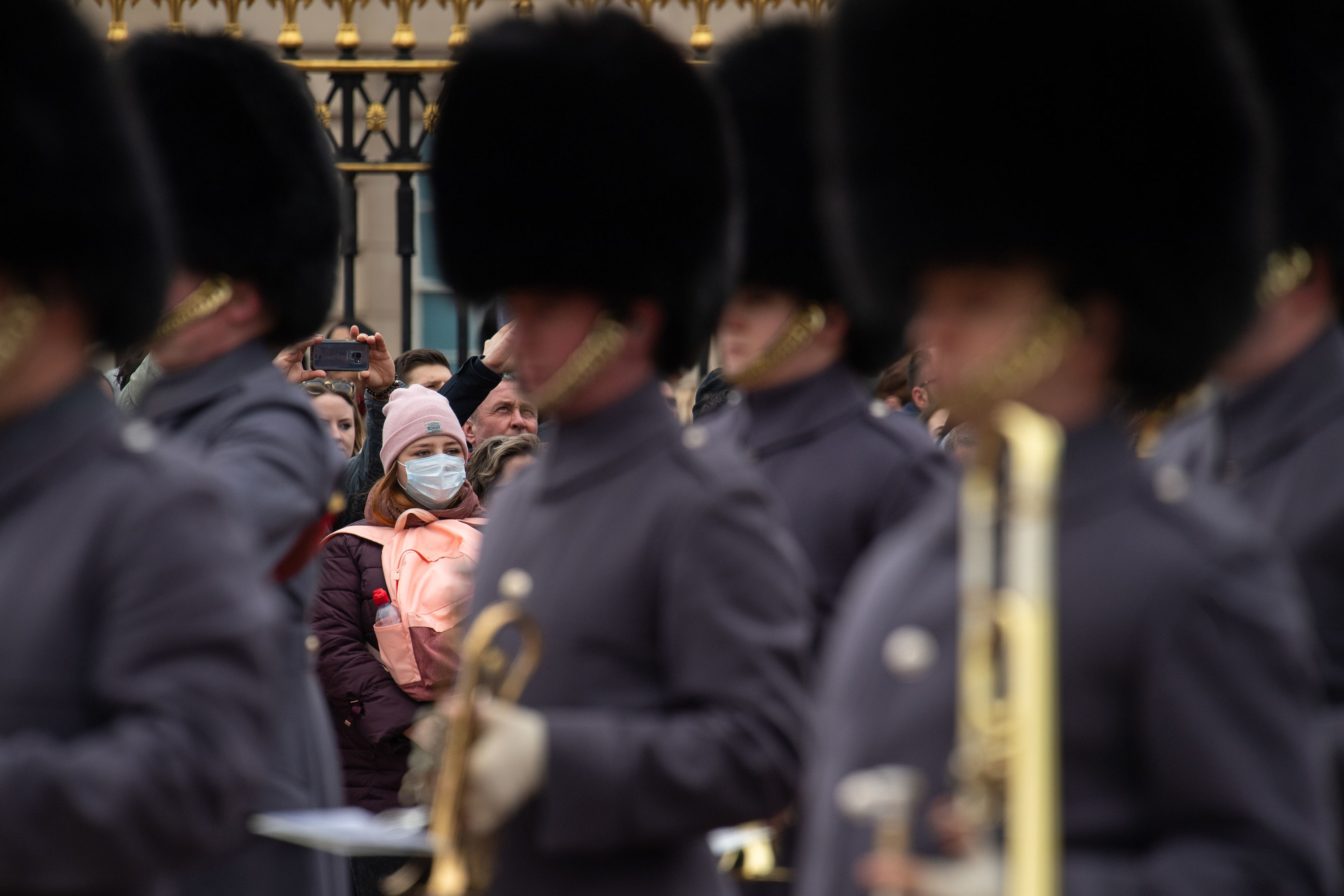 Are schools going to close down soon?
Several countries in Europe, including Ireland, France, and Italy, have now closed schools and universities in a bid to stop the spread of the virus — and Britain's government has come under pressure to do the same. But the government believes it would not make a big difference at this stage to do so.
Instead it has only advised that school trips overseas should be cancelled. There are a number of reasons why the government is not closing down schools yet. Children are at less risk of infection, and closures would have to happen over a period of months, not weeks, to be effective. That means closing down schools until the summer — with a huge impact on the working population who need to then stay home to look after their children.
This may have a knock-on effect on older people who are far more susceptible to the disease, because they may have to look after their grandchildren. And the likelihood is that many young people will continue to see each other outside school anyway.
There has been some speculation that schools will operate a skeleton service for the children of key workers such as NHS medics. We are not there yet. But school leaders are now pressing for more guidance from government ahead of exam season, which begins in mid-May — that could coincide with the peak of the virus. One option is to postpone exams until June, but at the moment, exam boards said there is no change to the timetable.
Why are only school trips being cancelled at this stage, and not other forms of travel?
This is again more to do with logistics than health at this stage. If a pupil or a teacher has to self-isolate and they are abroad, that could cause issues, for example with pupil-to-teacher ratios. It is also to prevent any issues with school trips potentially having to come home based on any updated travel advice — if schools only go on trips within the UK, this is less likely to cause problems.
The government has, however, advised that all people over 70 and with existing health conditions should avoid cruises, after a number of ships were locked down as the virus spread among passengers onboard.
Why have some countries banned mass gatherings and sporting events?
France, Germany, Spain, and Ireland are among European countries that have banned fans from attending sporting events. Scottish first minister Nicola Sturgeon announced on Thursday she was now advising against gatherings of over 500 people.
But so far, the UK government has decided against measures such as these. Speaking on BBC Radio 4's Today programme on Friday morning, chief scientific adviser Patrick Vallance explained that such actions would not have a "big effect" in preventing the spread of the virus at this stage.
Vallance said you are much more likely to catch it from a colleague or someone close to you, or by watching a football match at a pub. He suggested that other countries had chosen to implement these "eye-catching" measures to try to reassure the public, rather than for scientific reasons.
However, mass gatherings may be cancelled later down the line for operational reasons, as resources such as ambulances and police officers may be needed elsewhere. This is why mass gatherings have been cancelled in Scotland. It also makes sense to cancel sports events ahead of time to avoid a last minute cancellation if players become ill, just as it does for big festivals and concerts.
Meanwhile many sports events are being cancelled anyway, as players and coaches have started testing positive for coronavirus. It was announced on Friday that the Premier League will be suspended until April 3, and most major football leagues across Europe have been suspended.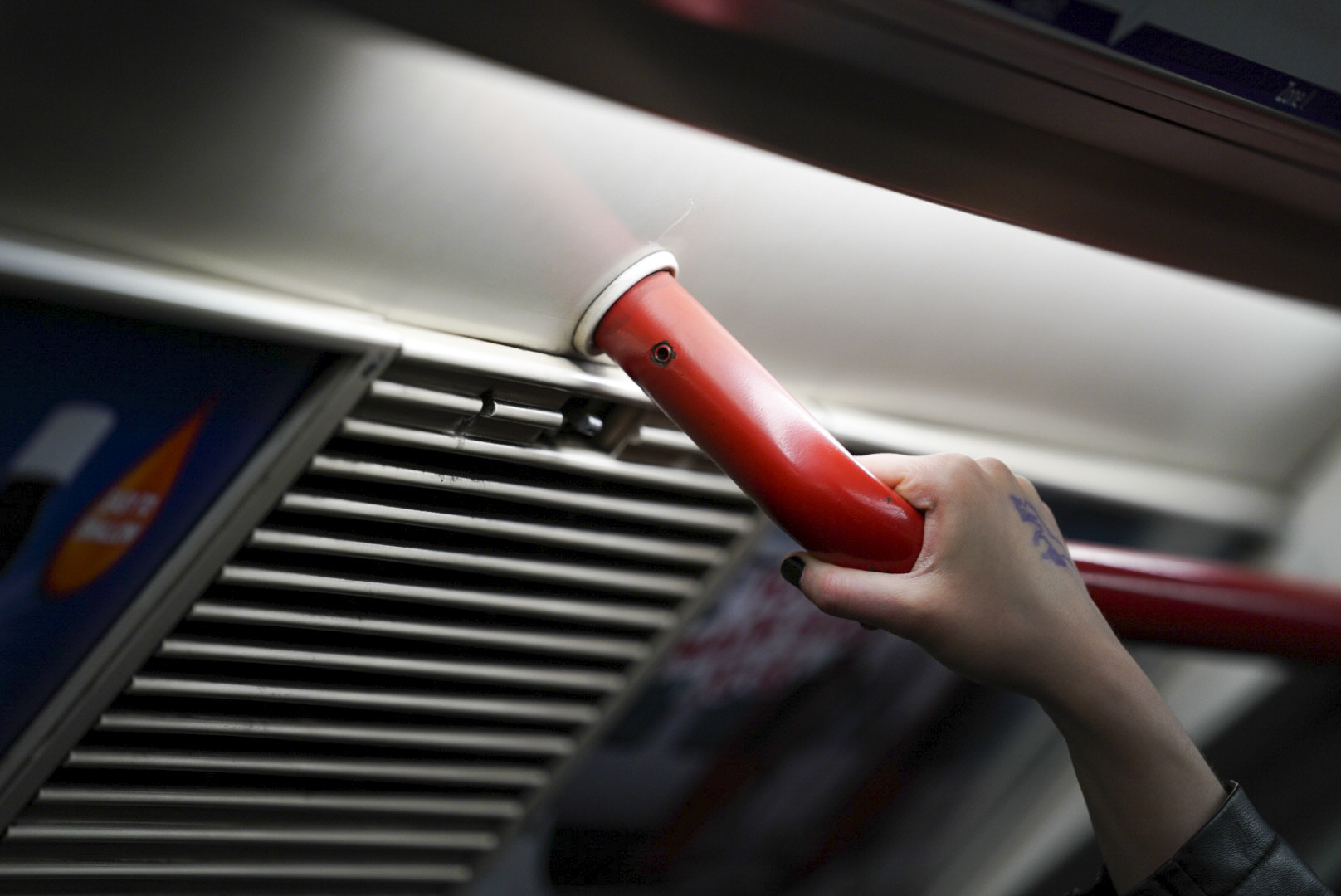 The government's overall strategy is "flattening the peak".
There are two pieces of scientific jargon you might have seen that help to explain the UK government's overall strategy on dealing with the coronavirus.
"Flattening the peak" means taking steps to broaden the timeframe over which the virus spreads — and reduce the number affected at any one time. Without this strategy, the virus would hit hard and fast, with millions of Britons getting it at the same time, leaving the NHS unable to cope.
It may also present some seasonal advantages as some illnesses die off when the weather gets warmer — although scientists don't understand enough about the virus yet to be sure of that.
While taking protective measures for elderly and vulnerable people, the government's strategy hopes to see coronavirus cases spread out among the rest of the population over months rather than weeks — meaning fewer people get it at the same time, and helping the NHS manage in terms of things like hospital beds and ventilators.
Vallance said we "can't stop" the virus, so "flattening the peak" is the best approach for the country as a whole. The alternative strategy — locking down the country to suppress the virus as much as possible — would have some success in the short term, but the virus would then return when restrictive measures are lifted.
What is "herd immunity"?
This is the idea that, while taking steps to protect the elderly and most vulnerable, the government will ultimately *not* try to prevent the virus from spreading through the population — but rather achieve an outcome where around 60% of Britons get it and then become immune for when it returns in future years.
"Communities will become immune to it and that's going to be an important part of controlling this longer term," Vallance said.
Why not introduce stricter measures now to protect elderly and vulnerable people, such as advising them all to self-isolate?
Isolating older people now would have severe consequences, including the loneliness of not being able to see friends and family, and would not necessarily bring any benefit at this stage.
This situation is likely to go on for several months, and so scientists are not asking people to take more drastic measures until the virus is more widespread and they really need to, because they worry that "fatigue" will set in and people will venture out just when it's most important to stay at home. Care homes are, however, entitled to introduce their own rules if they want to limit contact.
Should we all be working from home now?
Public Health England is working with employers to optimise home-working where possible, but there is no official government advice to workers to stay at home yet. There are also no plans at the moment to close Parliament or any essential services. It wants to keep the country moving and working.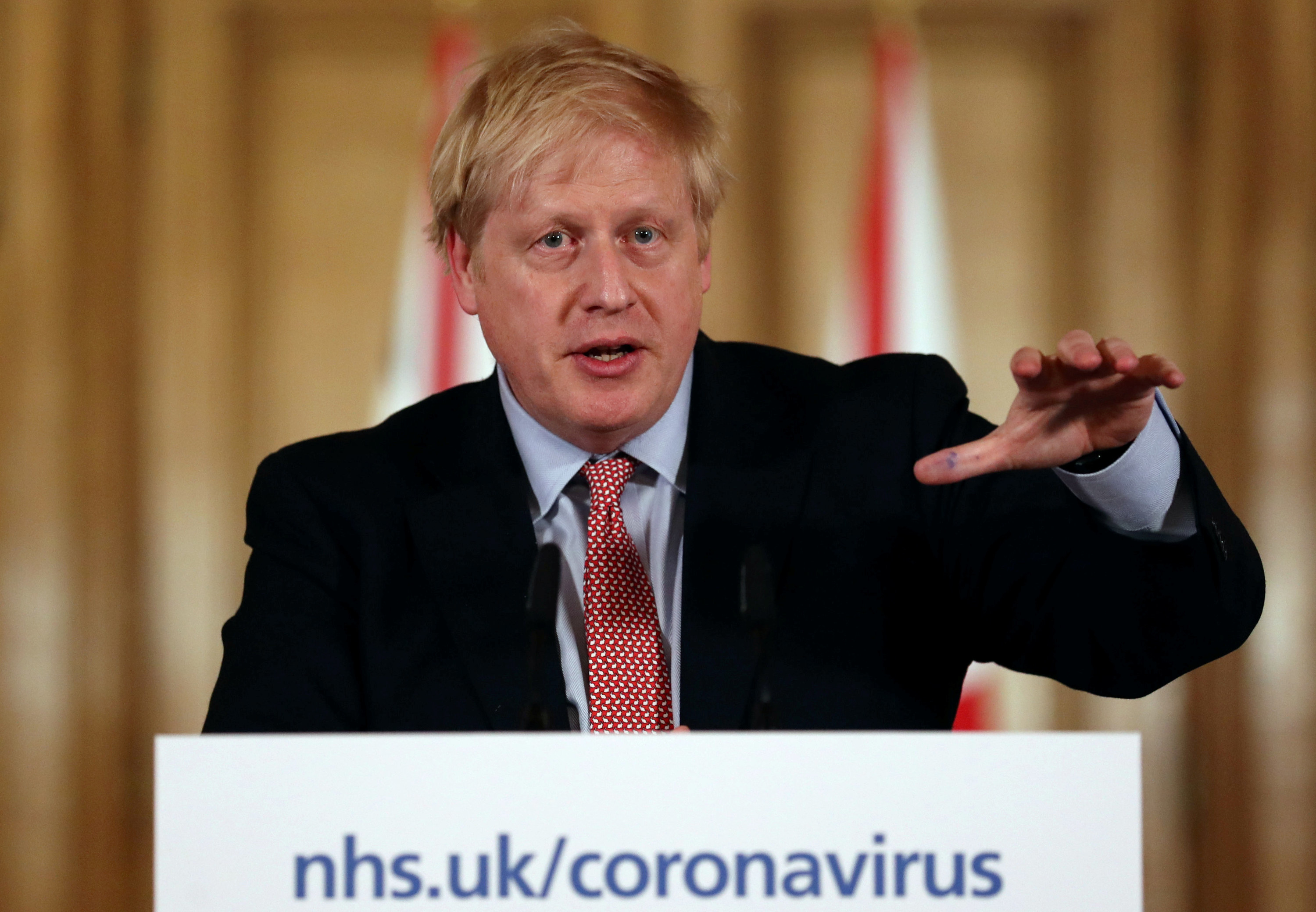 Why isn't the UK banning flights like the United States has done?
US president Donald Trump shocked the world when he announced on Thursday a ban on travel between the US and 26 European countries for a month in a bid to stop the "foreign virus" spreading. A senior EU official told BuzzFeed News the measures were "unbelievable" and "very strange".
Vallance told a press conference it would have limited effect in a globalised world. "I think the evidence has borne that out you can't, in the way the world works, you can't stop that unless everybody decided to do it all at once," he said. "And it's certainly too late now to be trying to do that."
He also defended the lack of checks for coronavirus at UK airports, saying that temperature screening did not have much effect because fevers could develop later for those suffering from the disease.
"It is worth noting that in those countries that instituted it very early, some of their first cases came through that screening, weren't detected in the screening, and then popped up," he said earlier this week. "And some of those [countries] have stopped doing that now, so that isn't an effective measure."
Why have other governments taken stricter measures?
Scientists in the UK put this down to "tradition of practices" and cultural differences — they said the science is broadly agreed internationally. It might be easier for different countries to introduce different measures to their population at different times. UK scientists said they have superb modelling data and are basing their plans on this, and insist all their measures are carefully planned, staged, and timed.