Thousands Of People Volunteered To Help During The Coronavirus Pandemic. Many Have Not Been Able To Do So.
More than 600,000 volunteers have been accepted for the scheme — but only 50,000 tasks have been carried out. BuzzFeed News spoke to those who have been able to help about what it means to them.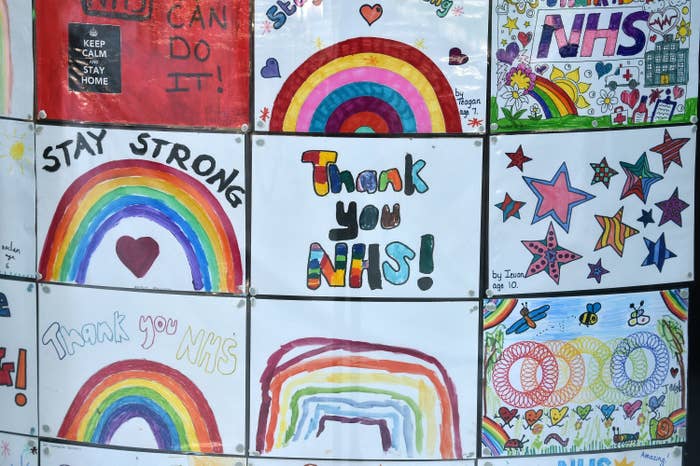 BuzzFeed News has reporters across five continents bringing you trustworthy stories about the impact of the coronavirus. To help keep this news free, become a member and sign up for our newsletter, Outbreak Today.
When the government launched its call for a "volunteer army" to help support the most vulnerable people in England during the coronavirus crisis, it didn't expect such a tidal wave of applications. Just 24 hours after making the call on March 24, more than 400,000 people had signed up — well beyond the original target of 250,000.

In the end, 750,000 people stepped forward to become an "NHS volunteer responder" and help those who are forced to stay at home for at least 12 weeks because they're extremely vulnerable to the virus. Just over 600,000 people have been accepted for the scheme after providing proof of identity, and recruitment is now paused.
But more than two weeks after the scheme was launched, there is deep frustration among many volunteers that, despite almost always marking themselves as "on duty" on the dedicated GoodSAM app, they have never been called upon to help. In fact, just 50,000 tasks have been carried out so far among an estimated 2.5 million people who are eligible for help — which organisers told BuzzFeed News was "nowhere near enough".
Those still waiting for an alert on the app have raised concerns that the system isn't working properly. "I have been on duty for 462 hours — still no calls!" one posted in the official Facebook group. Another wrote: "245 duty hours still waiting for my first call. Will just get waiting I guess." Others have spoken about glitches with the app, such as being prompted to help someone in need — only to find that another volunteer has gotten there first.
Officials blame the slow progress on the lack of referrals from NHS staffers, pharmacists, carers, and council workers. Amid fears that people aren't being helped quickly enough, they have now launched a new helpline allowing anyone who is shielding to ask for help themselves. (They can call 0808-196-3646 from 8am to 8pm.)
They hope this will lead to an exponential number of requests for support across the country, allowing the army of volunteers to finally be put to work.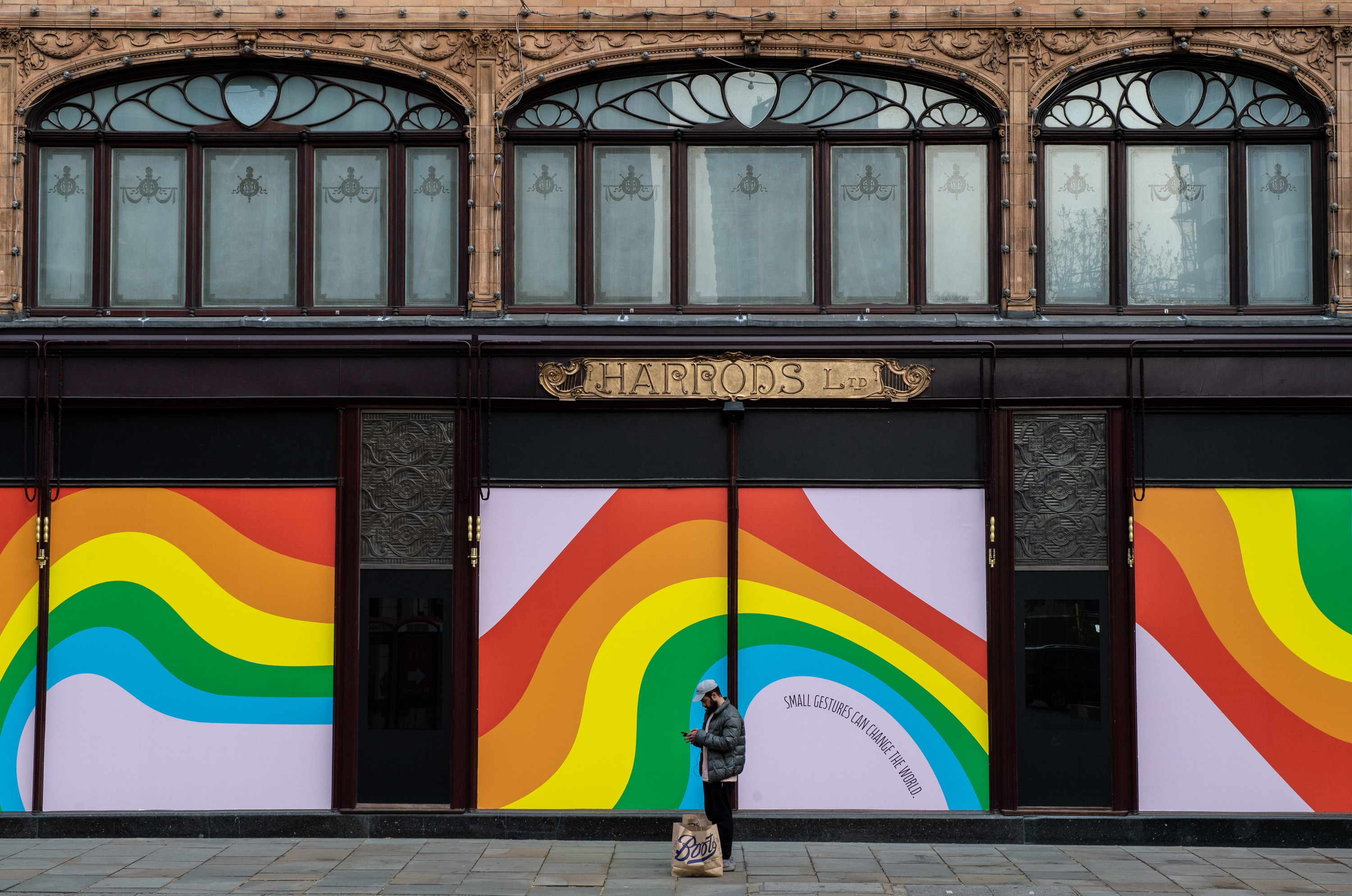 Tasks for volunteers are simple but vital: picking up prescriptions, doing the weekly shop, driving patients to appointments, or making regular phone calls to check in on them. Roles that require more personal contact, such as patient transport and supporting those with dementia, require volunteers to undergo a criminal records check.
Rebecca Kennelly from the Royal Voluntary Service, which is working with the NHS on the scheme, told BuzzFeed News: "I think it's important to say we have only been going for two and a half weeks in terms of actually having the system live and functioning. We had to build this system as well. So in two and a half weeks, we've got 50,000 tasks in the system.
"That's nowhere near enough. You know, in a normal day, I'd be leaping for joy about that. But this is a crisis. So we need to make sure everybody's needs are being met."
The GoodSAM app was originally used to alert people with medical training to nearby emergencies so they can help save lives before the paramedics arrive; it has been completely redeveloped in a few weeks. Volunteers who mark themselves "on duty" are randomly picked within a 5-kilometre radius of the person who needs support and have 15 minutes to accept the task, or it moves on to someone else.
Organisers of the volunteer programme are working on the basis that 2.5 million people in England are shielding and could need support. Some 1.5 million people have been asked by their GP to shield because of underlying health conditions. But there are many other people who are also choosing to do so because of health problems, old age, or pregnancy.
Kennelly said she hoped the new self-referral system would lead to a big uptick in the number of tasks being logged in the system. "We've got a massive support team to deal with calls," she said. "We just hope people will get the message and get the number and put themselves forward."
Those requiring help only need to ring the call centre once to schedule a weekly shop or a daily chat on the phone. Kennelly said she was overwhelmed with the sheer number of people who had signed up to volunteer. "I'm hugely humbled," she said. "It's just the phenomenal outpouring of humanity, love, and gift of oneself. I'm hugely grateful."
Despite the slow progress, it's clear the project has the potential to do good. Volunteers who have been called upon to help have told BuzzFeed News of their overwhelming pride in being able to support the most vulnerable in their community. Here are some of their stories.
Carolyn Metcalfe, 56, from Havant, Hampshire, has delivered groceries and picked up a prescription for elderly people in her community.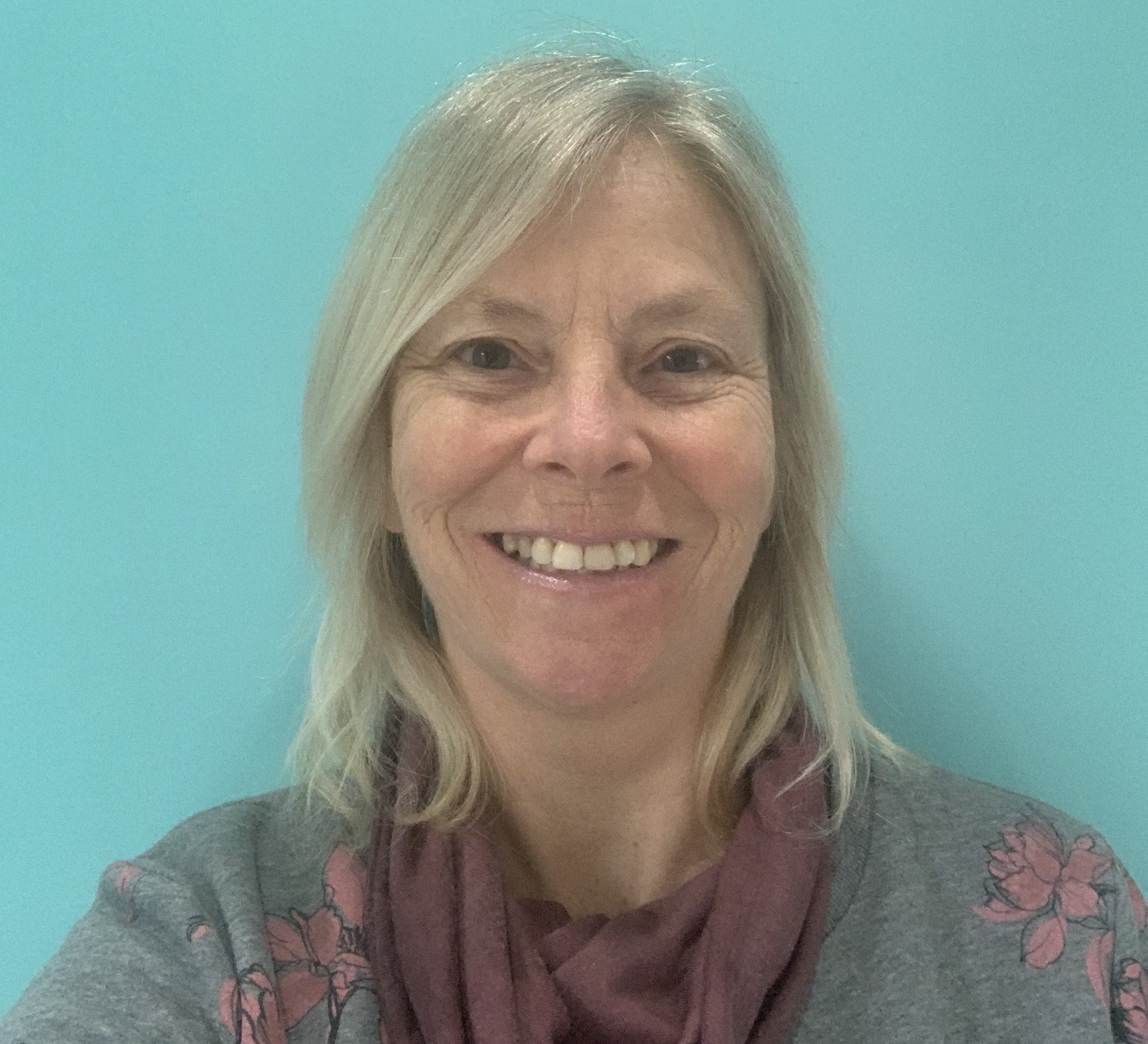 Metcalfe, who works in administration for Royal Mail, said she was thrilled to be involved. "I saw it on Facebook and thought, Oh, they won't need me, there'll be thousands of people who volunteer and then I thought, Oh, maybe there won't if they all think like me!" she said.

"I've had three referrals — one to get a prescription for a couple, and two lots of shopping for ladies. And both of my shopping ladies have called me back to do more shopping for them which I'm more than happy to do, I'm building up a bit of a relationship with them.
"It must be quite scary for them to have to ask someone else to do it, not knowing who they are. And I say, 'You can use my number if you want, just give me a call, give me a shopping list and I'll go out once a week for you.'"
Metcalfe said she stood "3 or 4 metres" away from the front door on the first visit "to give them that complete confidence I'm not going to get too close". "I've made it clear that if they want me to wear a mask and gloves, I'm happy to do that," she said. "I don't want to make it any more stressful for them than it already is."
When she goes grocery shopping, she pays with her own card and they pay her back in cash. She said Royal Mail has told her that if she gets a call, she should "deal with it straight away — they've given me complete support to do what I need to do to support the community".
Metcalfe said the app has had some "teething problems" but "I think it's a brilliant thing — everyone that's doing something for someone, doesn't matter what they're doing, it's just fantastic. It's making the world a better place."
Rebecca Halliwell-Coutts, 38, from Ascot in Berkshire, is a "check-in and chat" volunteer.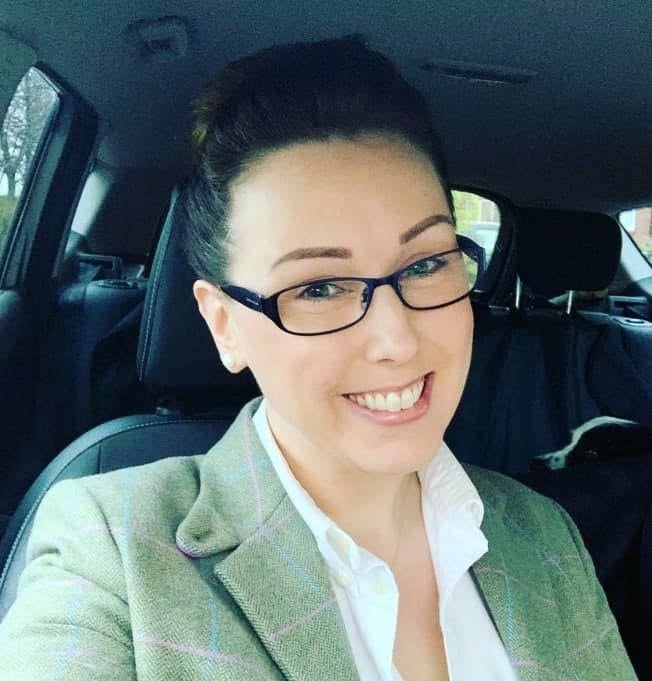 Halliwell-Coutts, a business analyst who used to serve in the army, regularly speaks to vulnerable people in her local area to make sure they're coping OK, and has struck up a relationship with an elderly woman who lives in a care home down the road.
"We've actually established quite a good friendship now, which I think is just wonderful," she said. "Today she called and said she was feeling really good and she was going to walk round the perimeter of the nursing home. The first phone call I had from her, she was so worried because she'd been for a walk, she hadn't caught her breath and it was all going round the nursing home, and she was just generally really worried and scared.
"She's absolutely great to have a chat with — we're decades apart in age but very much on the same wavelength which is wonderful." Last week she ordered the lady a card online to let her know she was thinking of her. "I wrote that one day when this is all over, maybe we can go and have a cup of tea," she said.
Halliwell-Coutts said she hoped that once the coronavirus crisis was over, the scheme could continue to link people up in the community to make sure no-one is alone. She said the lady in the care home was from South Africa and had no family in the UK, much like herself as most of her family worked abroad.
"I'm really acutely aware of people who don't have anybody," she said. "And I think if I can add value or just be that person at the end of the phone, then I've done something good and worthwhile and that's really important to me."
Alexanda O'Reilly, 24, from London, has also had several chats on the phone with vulnerable people.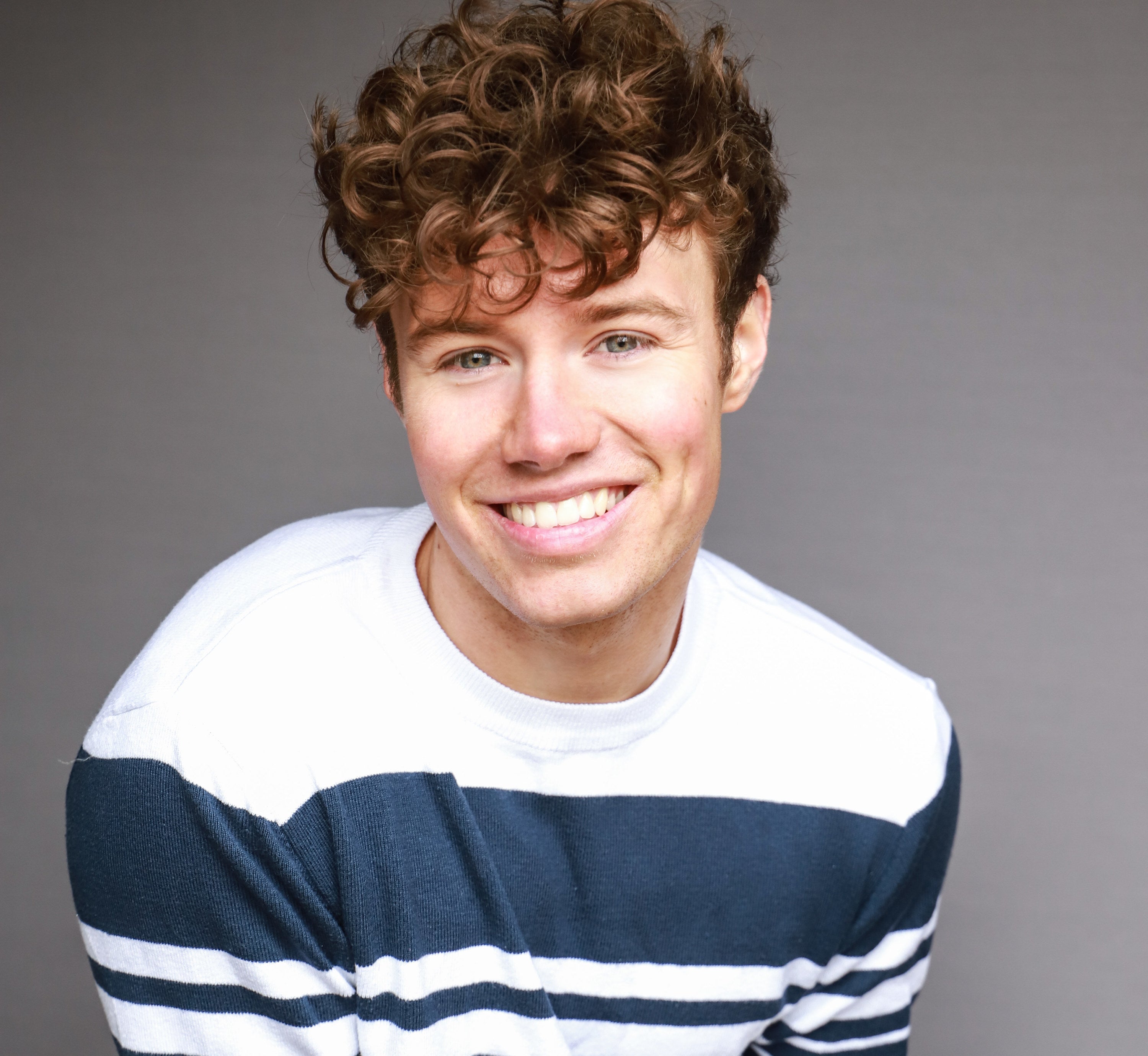 O'Reilly performed in musicals before the crisis hit — he was due to tour with Hairspray, and is now waiting for theatres to reopen again. He said he wanted to make sure he was helping people and making them smile in the meantime.
"I like to chat. I like to just get out, introduce myself to new people," he said. "And yeah, it's been pretty good although the first call was pretty daunting."
His most recent call was to an elderly lady who just wanted to chat; the two of them spoke about the barbecue he was having with housemates that evening, the gardening she had been doing, and how she likes to do quizzes online with her family.
"Check-in and chat" volunteers are given a prompt sheet to aid the flow of conversation, and the people they call have requested the service — there is no cold calling. Organisers make clear to volunteers that this is not a formal support for mental health or anxiety issues, it is simply to help combat loneliness in these strange times.
O'Reilly said he understood the frustrations among fellow volunteers that there weren't yet enough tasks to go round. "We're only a few weeks into the situation, which is nothing in the grand scheme of things of how this pandemic is gonna play out," he said. "It's just going to take a few weeks to get off the ground. People need to understand how to refer themselves, how to download an app, how the system works."
Mohamed Almajdob, 22, a student from Bristol, has been shopping and collected prescriptions for those who can't leave their homes.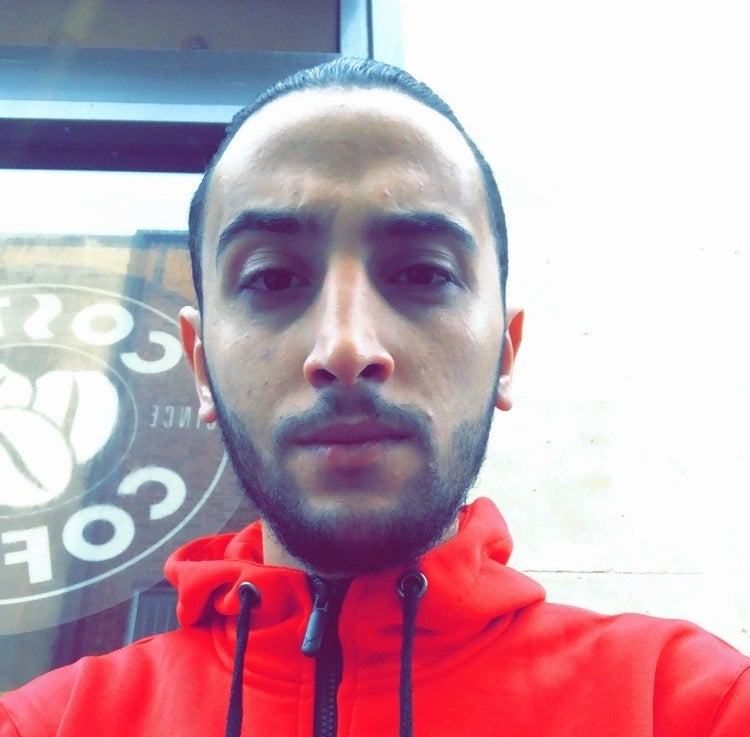 "It has made me feel like giving back to the community," Almajdob said. "It's a nice thing."
He said his work hadn't been straightforward so far; on his first pharmacy run, the man requesting help was confused about where exactly his prescription had been sent to, and what should have been a simple task took him over two hours.
He has also picked up shopping from the supermarket — but has been taking the bus as he doesn't have a car. After a recent shopping trip, he called the people afterwards to check everything was OK and ended up having a long conversation with them.
Almajdob grew up in Libya and moved to the UK when he was 15, learning English from scratch. He now studies aerospace engineering at the University of the West of England and is considering becoming a pilot as well as an engineer.
"I had a feeling: There are a lot of people who need help," he said. "And I know it's going to be hard for the elderly and others during this crisis and I thought, yeah I need to give them some help and do my bit in society. It was nice. I felt part of the community, it's something I can give back."