This Mother Took Her Son Out Of School To Protect His Father From Coronavirus. Now She Could Be Fined.
Exclusive: The woman told BuzzFeed News that schools need to "employ a bit of common sense".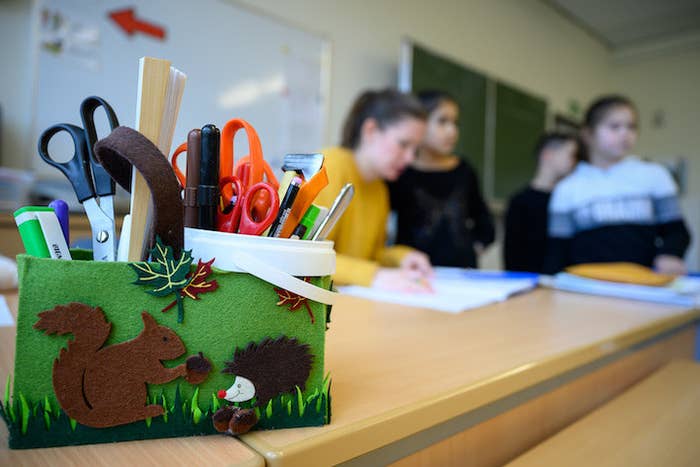 A woman who took her 11-year-old son out of school to protect his high-risk father from the coronavirus has been warned by the headteacher she could be hit with a fine.

The mother, who asked not to be named, told BuzzFeed News she informed the primary school last week they would be removing their son from school in order to safeguard him and his father, who has injections that suppress his immune system.
The headteacher responded by sending a stock letter warning that the absences "will not be authorised" and each parent could be liable for a penalty notice of £60 to be paid within 21 days.
"If the penalty is not paid within the timescale the penalty will increase to £120," the letter said.
The woman, who lives with her family in Essex, is now calling for these "unauthorised absence" penalties to be suspended in the emergency legislation introducing tougher measures on tackling the coronavirus, which is going through Parliament this week.
She added: "Schools have discretion in how they respond. It's especially important now that schools take a view based on individual circumstances and employ a bit of common sense."
Last week Geoff Barton, the head of the Association of School and College Leaders (ASCL), which represents headteachers, said schools should not be held accountable for attendance figures this year given the unfolding crisis.
The woman first emailed the school last month, urging them to be more proactive in their response to coronavirus after many pupils, parents, and staff had travelled abroad for half-term.
Her partner has a condition called psoriatic rheumatoid arthritis, for which he takes TNF (tumour necrosis factor) blockers to suppress the immune system and reduce inflammation.
"If our son picks something up and brings it home, he could be completely stuffed," she said.
She told the school that her family "didn't feel the current response and guidance was adequate and we would be removing our son from school until we knew how this was going to pan out".
She said she knew of other parents in the area who had made the decision to take their children out of school due to fears of passing the disease to loved ones.
The woman is not alone; many parents vented their frustrations on social media — saying they should not face the threat of fines when seeking to protect the health of their family.
A Department for Education spokesperson said: "The current advice from Public Health England (PHE) is that schools should remain open unless advised otherwise.

"It is for headteachers to decide whether an individual absence is authorised, but where schools are open and pupils are not unwell and have not been asked to self-isolate by PHE, we would expect them to attend school as normal."
A DfE source said it was a fast-moving situation and guidance could change as the coronavirus outbreak developed.