These Childcare Workers Are Fearing For Their Livelihoods Because Of The Coronavirus Pandemic
"Childcare providers have been asked to take on the responsibilities of schools but the liabilities of businesses."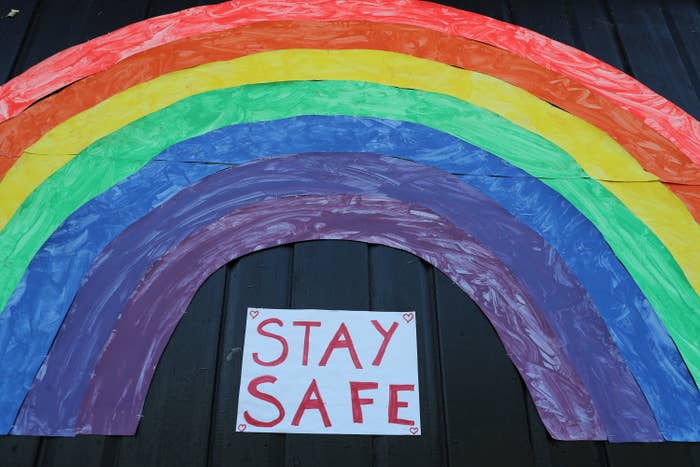 BuzzFeed News has reporters across five continents bringing you trustworthy stories about the impact of the coronavirus. To help keep this news free, become a member and sign up for our newsletter, Outbreak Today.
Fiona Boot, a childminder from Chesterfield, Derbyshire, usually has more than 40 children on her books. Now she's looking after just four: the children of NHS frontline workers and those working in the food supply chain. Her bills still need paying though; utility bills, car insurance, registration costs, renting the (currently defunct) breakfast and after-school setting, not to mention the extra cleaning products she's been buying to keep her home safe during the pandemic. Her financial situation is "dire", she says, but she feels an overwhelming responsibility to keep going.
"Nobody does this kind of job if they don't care about people, it's not something you just clock in, clock off," she tells BuzzFeed News. "I feel like I've got to be there for the people when they come back — if I've got any business for them to come back to — but I also need to be there for the key workers."
Boot has put her two assistants on furlough and hopes she will be entitled to a government grant for self-employed people covering 80% of her income in June. But she says this doesn't go far enough and may be too late to save her business: "We have constantly been undervalued. The government takes us for granted, thinking we'll always be there. Well, now I'm not sure we will."
She is among thousands of childminders across the UK who are fearing for their livelihoods in the age of the coronavirus. Nurseries too are facing a crisis of epic proportions, as a drastic fall in demand is coupled with financial instability, which could see many settings shut their doors for good. Many managers say government miscommunication at the outset of the pandemic could cost them their business.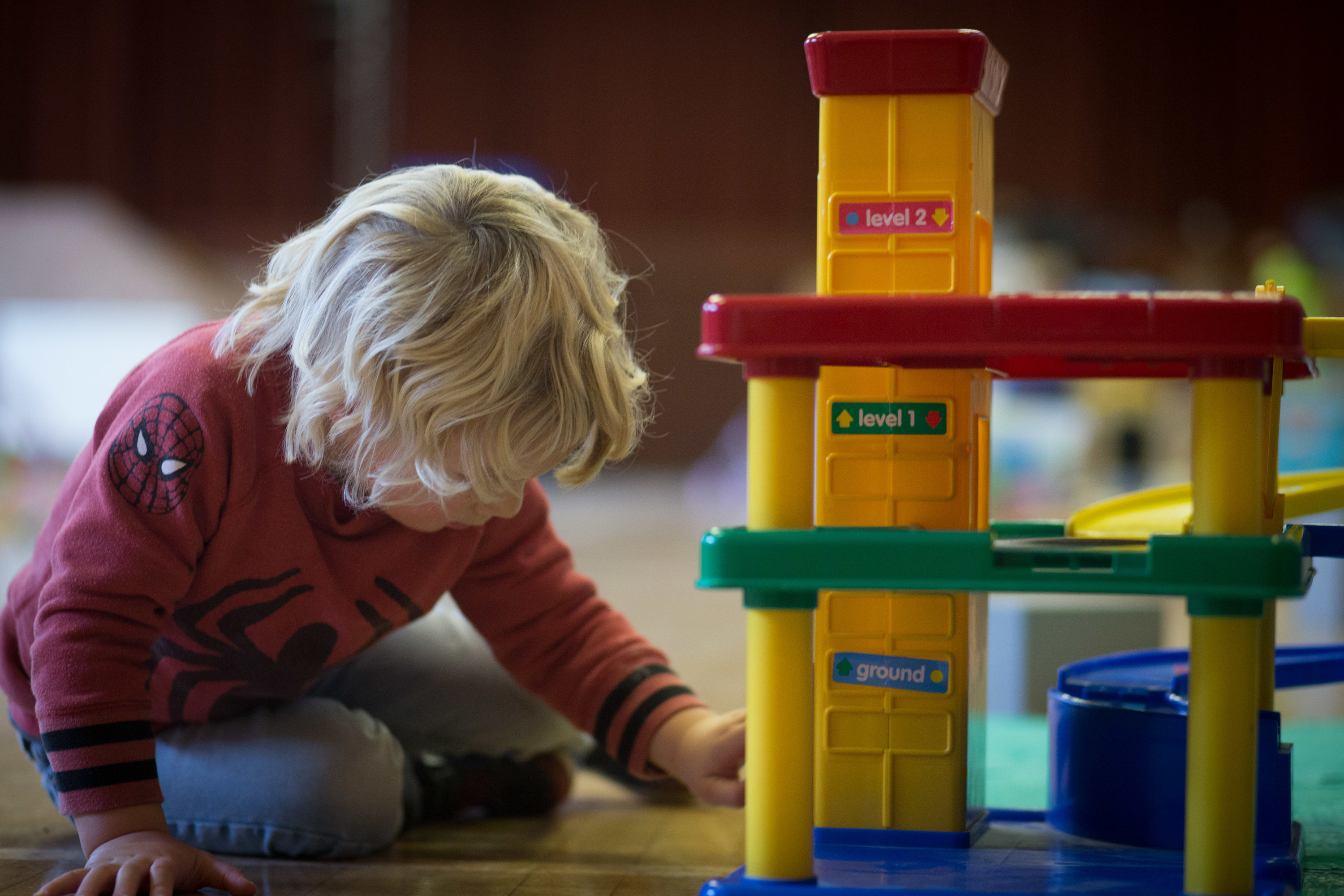 There are more than 23,000 private nurseries and almost 40,000 registered childminders in England. Only a third of these were open at the end of April, according to government estimates, with access restricted to the children of key workers and vulnerable children.
A survey of more than 3,000 childcare providers released by the Early Years Alliance on Tuesday found that 1 in 4 (25%) respondents said it was "unlikely" they would still be operating in 12 months' time.
This would mean the loss of many tens of thousands of childcare places for young children. Such an outcome would not only have a devastating impact on the staff affected, but the economy as a whole as nurseries and childminders play a crucial role in allowing parents to get back to work. It would have a deep psychological impact too; young children take time to form bonds with their carers that cannot be easily replicated elsewhere.
Neil Leitch, chief executive of the Early Years Alliance, said the sector was "not getting anywhere near the support needed to make it through this crisis".
BuzzFeed News has spoken to childminders and nursery managers across the country about the challenges they face in the weeks and months ahead, and why government support may not be enough to keep them going. Childcare providers feel it is unfair that they've been asked to take on the responsibilities of schools — caring for the children of key workers during this crisis — but will essentially shoulder the liabilities of businesses.
For nurseries, the main problem is the government's apparent failure to make it clear early on that not all of their workers could be furloughed.
Government guidance published at the start of the UK lockdown in March appeared to state that childcare providers could use both the coronavirus job retention scheme — under which the state pays workers 80% of their salary — and the "early years entitlement" (EYE) funding that allows 3- and 4-year-olds to get several hours of free childcare a week.
But on Friday, April 17, three days before the furlough scheme went live, the Department for Education (DfE) updated its guidance to say that childcare providers could only receive a proportion of funding from the furlough scheme, based on how much EYE funding they received. Many nurseries had already made financial plans for the lockdown based on the initial guidance, telling parents they did not need to pay anything.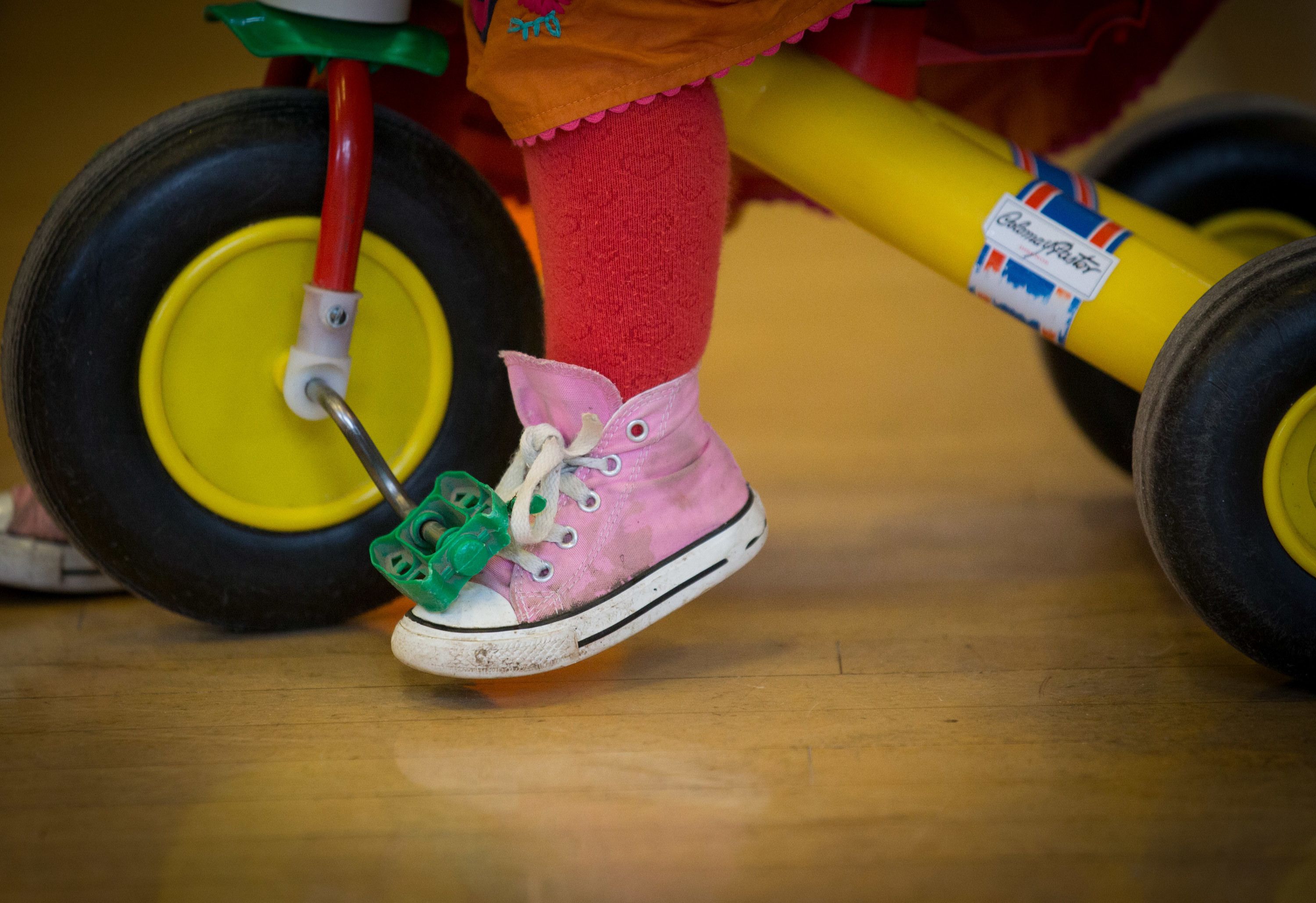 The DfE has denied this was a U-turn, saying it was simply "further clarity" on the government support available. But some nurseries believe the miscommunication could cost them their business. A petition calling on the government to furlough all childcare workers has so far been signed by more than 160,000 people.
Janet Irwin, who runs Acorns Nursery in Haywards Heath, West Sussex, told BuzzFeed News: "I wrote to all my parents saying that given we were going to be closed and there would be government support, there would be no charge for them, even though they had signed up to the summer term. Obviously they were pleased.
"It wasn't until the Saturday that I saw they'd made this announcement after the close of business on the Friday, which gave no one any opportunity to do anything because everyone had gone home. I should get a percentage of furlough but it's not what the government said. I've been in early years for 35 years and I am just so dismayed by the disdain in which we're treated as a sector."
Irwin said in the longer term, she was worried that some parents would not send their children back to nursery after lockdown — either because they could no longer afford to because they had lost work, or because they had grown used to having their children at home.
While many nurseries like Irwin's have told parents they will have nothing to pay during the crisis, others have asked them to continue paying fees — or at least a fraction of them — so they can keep paying staff and bills. The National Day Nurseries Association said this had been necessary due to a "lack of insurance cover, delays to government support schemes and chronic underfunding of childcare places" — but clearly it is a huge ask of parents who are struggling themselves to make ends meet.
Andrea Deary, finance director of Blackburne House nursery in Liverpool, said she had also been blindsided by the change in government guidance over furlough. Like Irwin, she had promised to pay all staff members 100% of their wages in the short-term. Now she is worried the nursery won't make it through the next few months.
"We're just really struggling," she said. "The sector has had diminishing funding anyway, the money for the funded places doesn't really cover the ratios of staff to children and your overheads, so independent nurseries will be at risk of closing and laying off staff.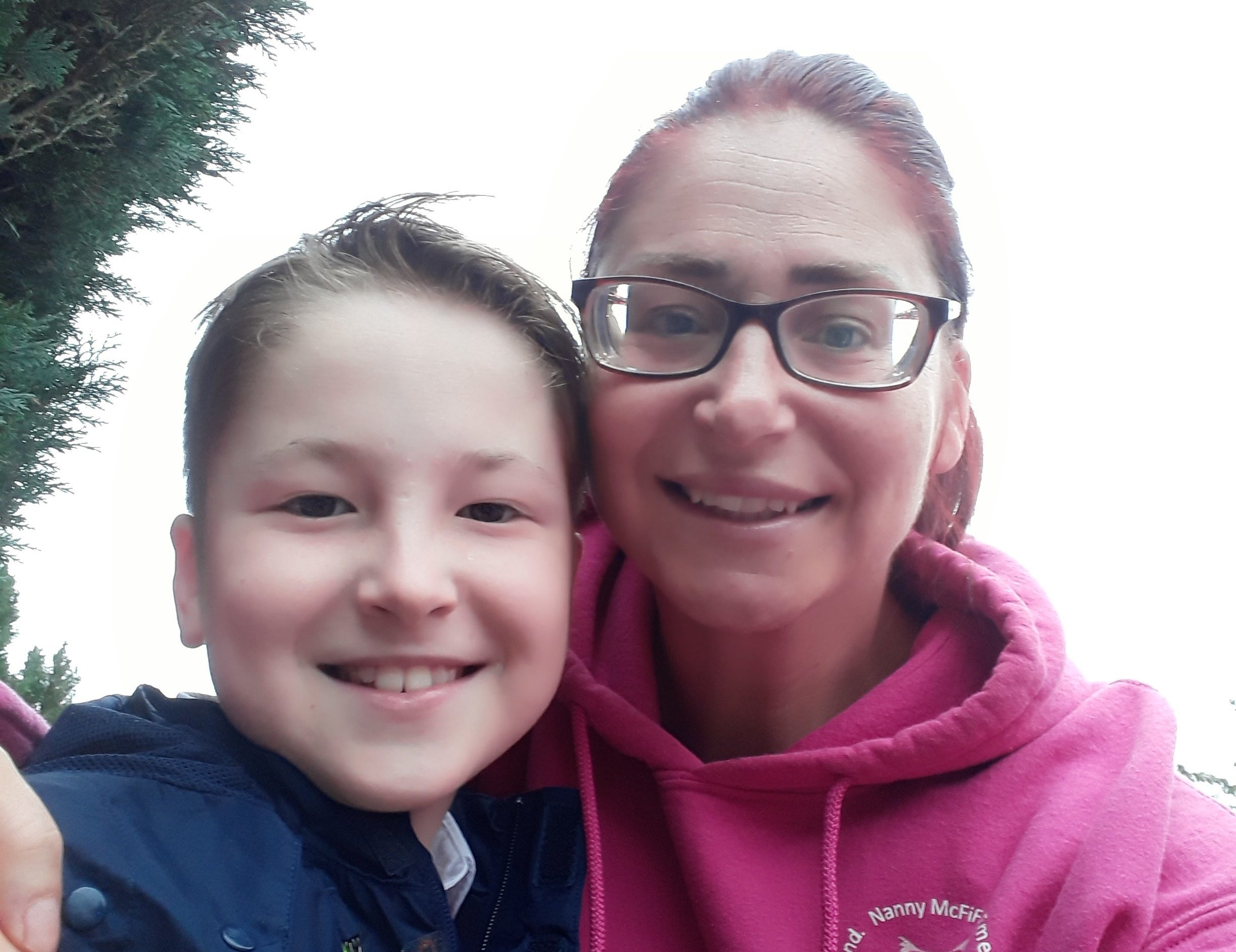 "When we start to ramp up again and end lockdown, we won't be able to pull all those children back into our setting because you won't be able to apply social distancing for staff and children. Nursery profits are driven by occupancy rates. We'll all have loads of debt we'll end up accruing by the time we come out of this and won't be able to scale up business to what it was before."
Deary said it was vital to ensure nurseries could remain open for children's wellbeing. "If nurseries close, the children aren't going to see a familiar face," she said. "You'll have to settle your kid back into a whole new nursery again. Nurseries are an extension of your family."
Nursery workers and childminders are also at pains to underline the importance of early years development. While the government daily briefings and media coverage often focus on when schools will be opening their doors again, childcare providers feel forgotten. Deary hailed the importance of childcare in their deprived community: "These children at home, some parents have literally just got a phone. They've got no resources to entertain their kids. In the nursery we've got a curriculum for the kids, we don't babysit them."
Fiona Boot agreed, saying people often see childminders as "glorified babysitters". "Actually a lot of childminders have teaching certificates, social work degrees, it is like we're constantly undervalued," she said. "We teach the children, we look after them before and after school. Some days I'll have 15 to 20 children to pick up after school and keep them until 6pm."
Boot, a mother of three, said many childminders she spoke to on an online forum were now considering retail work or fruit picking because they couldn't make ends meet. "Not only that but we're exposing our own families to the virus because we're letting the children of key workers into our homes when we also have our own children," she said. "We've got no PPE [personal protective equipment], no support in terms of what we should be doing in terms of safety."
Debbie Hemsley, a childminder from Birmingham, is currently looking after three key worker children. "I've said to the parents 'We're in this together until this is out of the way,'" she said.
She's earning less than half of what she earned this time last year, and is now having to use her savings until she can apply for the self-employment grant in June. She is concerned, however, that she may not be entitled to the grant after speaking to HM Revenue and Customs and is seeking further clarification.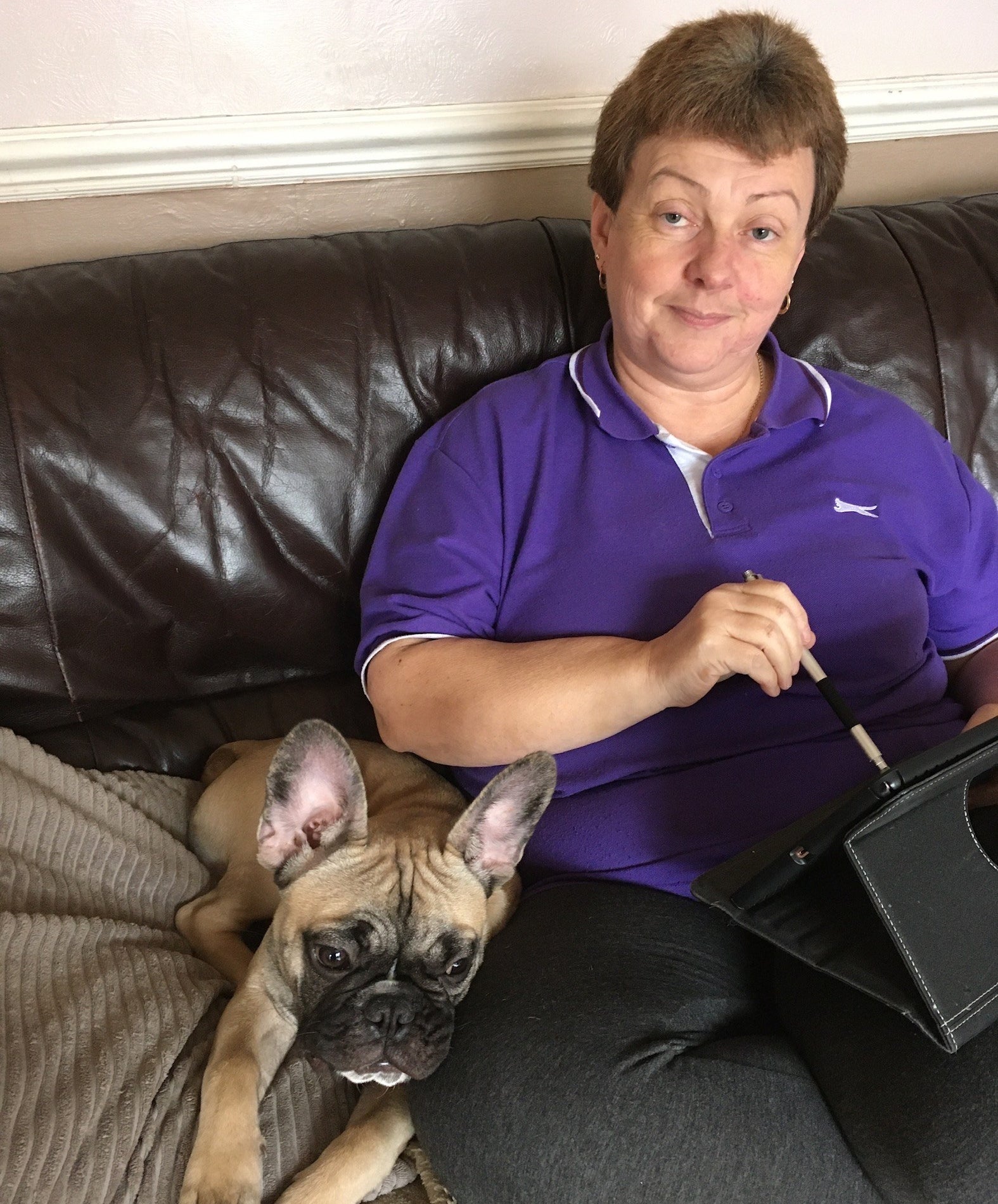 "We don't get the minimum hourly rate as someone who is employed when you take out the deductions — the food and everything else — that's why I'm gutted, we're limited by the local authority and Ofsted on how many kids we can look after so we can't make masses of profit," Hemsley said.
"It's going to be the final nail in the coffin if I don't get the self-employment grant, I'm likely to say 'Right I'm going to go and get a job'."
Hemsley also said she was getting no support from her local council, unlike other childminders she knew in nearby areas whose local authorities had offered to pay them a monthly grant because they recognised their worth to the local community.
Online childcare platform Yoopies found in a survey that more than half of childminders were unable to access government funding. "For childminders able to access the government self-employment grant, there is continued uncertainty regarding when in June they receive this money and exactly how much they will receive," they said.
Newly registered childminders who have been operating for less than a year cannot benefit from the self-employed grant at all, and many childcare providers can't get a £10,000 "small business grant" because they rent their premises or are based in premises that don't attract rate relief.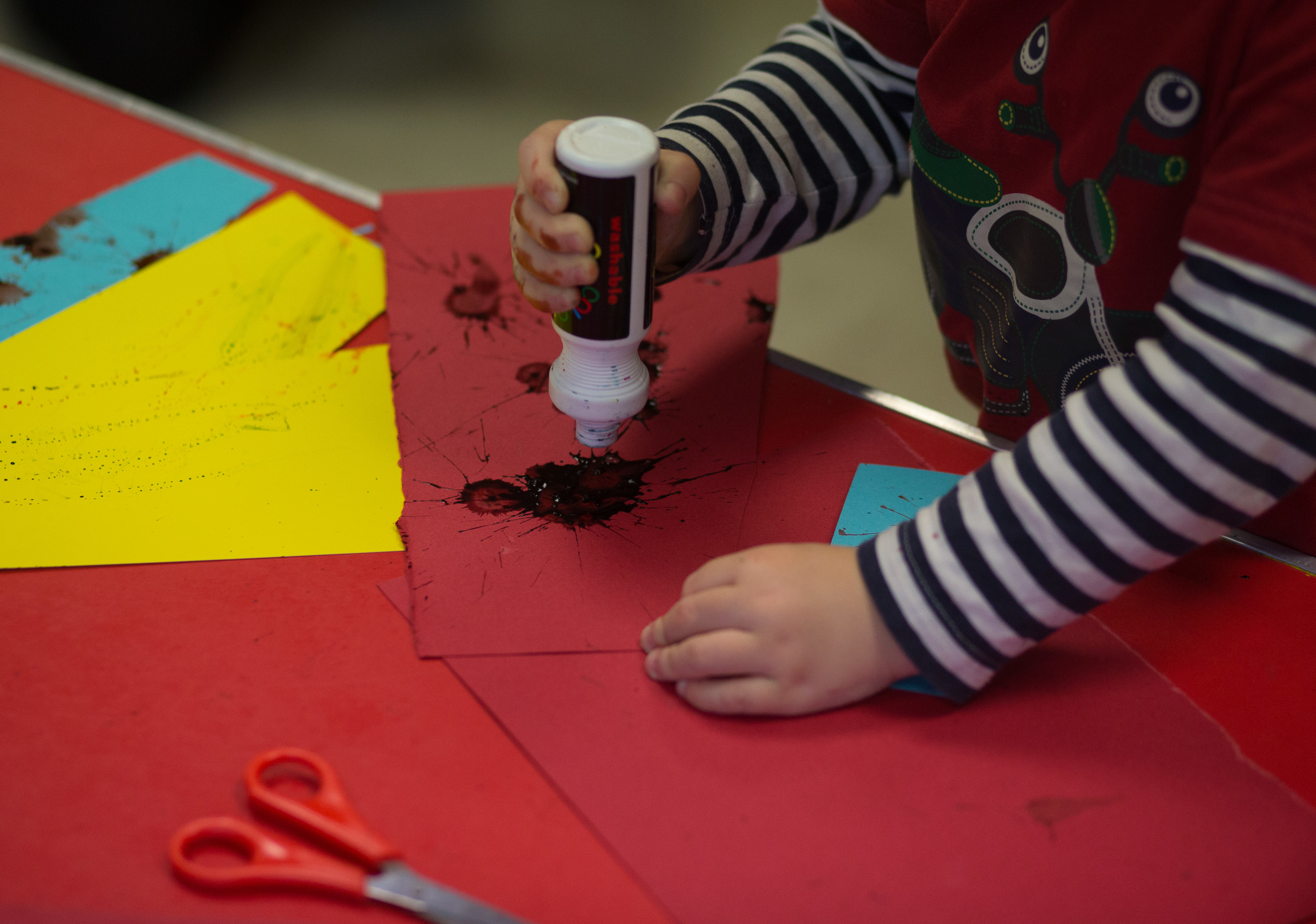 Tulip Siddiq, Labour's shadow minister for children and early years, told BuzzFeed News: "This crisis has highlighted that for many families, particularly key worker parents, childcare is the fourth emergency service.
"Nurseries and other providers have a vital role to play in the national effort against coronavirus and our recovery, but they are simply not getting the support they need to stay open and survive. The last-minute withdrawal of furlough funding was a devastating blow to a sector on the verge of collapse after years of underfunding and a huge loss of parents' fees.
"Childcare providers have been asked to take on the responsibilities of schools but the liabilities of businesses. It is little wonder that more than half have been forced to close already and a quarter fear that that their business will not exist in a year's time. There does not appear to be any plan to save the early years sector or ensure there are enough childcare places for parents returning to work.
"Thousands of childcare places could be lost forever unless ministers bring forward a proper funding plan for early years as soon as possible."
Neil Leitch of the Early Years Alliance said: "Many nurseries, preschools, and childminders were already struggling financially long before the coronavirus outbreak hit as a result of years and years of severe underfunding," he said.
"The government must now accept that it needs to do much more to support early years providers in this country – otherwise, we may not have a functional childcare sector when this crisis is eventually over."
A Department for Education spokesperson said: "Nurseries, childminders, and all other early years settings are playing a vital role in the response to coronavirus, by supporting critical workers and parents of vulnerable children with continued childcare.
"We have provided continuity in funding for the free childcare entitlements, and the government has put in place a significant package of financial support for providers — this includes the coronavirus job retention scheme, which providers can access for employees whose salary is not covered by public funding. This principle applies universally across all sectors."