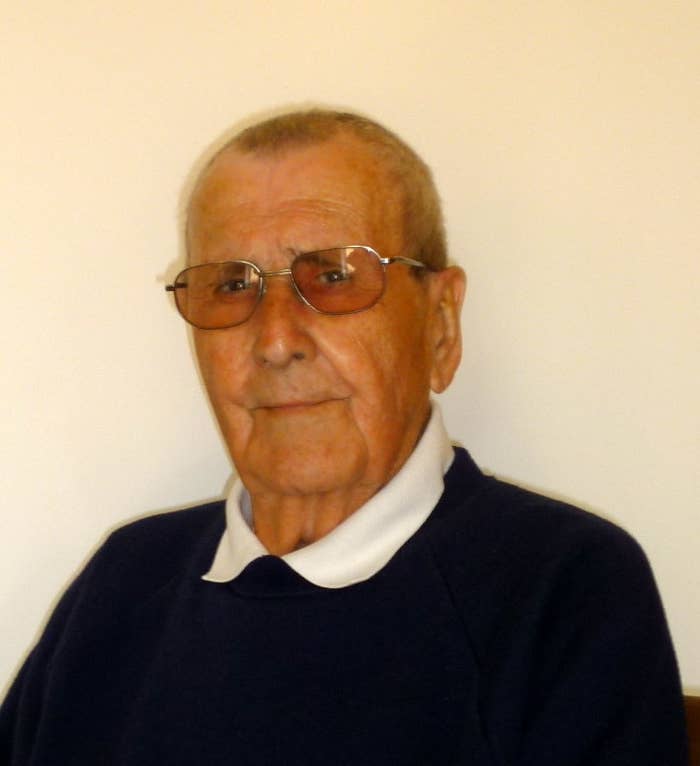 The journalists at BuzzFeed News are proud to bring you trustworthy and relevant reporting about the coronavirus. To help keep this news free, become a member and sign up for our newsletter, Outbreak Today.

Arthur Whitby — a great-grandfather and former print worker who devoted his life to helping others — was 98 when he died at his care home earlier this month. Almost a week earlier, he had been taken to hospital but was discharged without being admitted.

So it was a shock to his family when they received the death certificate a few days after he died: The primary cause of death was COVID-19. The family had no idea he had the disease. Neither, they said, did the care home.
Whitby is likely to be just one of many elderly and vulnerable people who have returned to care homes from hospital without being tested for the coronavirus, despite medics suspecting they have it.
This week, the UK government changed the rules on testing — saying that all residents returning to care homes from hospital will get a test. But many fear this is too little too late, as the virus has long been sweeping through care homes with grave consequences for residents and staff.
Whitby's son John, 73, told BuzzFeed News that his family's experience was "almost certainly" happening on a wider scale across the country. "Seeing the ministers at their daily briefings spouting things about how much money and equipment they're promising, and then seeing the reality — what's happening in the care home — they're just so far apart, it's not true," he said.
"Fortunately it seems like it's coming to the fore at the moment, but it's far too late and I think there's an unexploded bomb in numbers that will become apparent, because they record deaths outside hospitals in a different way to those inside hospitals."
Arthur Whitby, from Borehamwood, Hertfordshire, was a man who spent much of his life helping the most vulnerable in his community. His day job was as a print worker but his real interest was in securing more social housing for people, as a long-serving borough councillor. His two children remember how local residents would visit him at home with their housing difficulties, and he would routinely take up their cases and fight for them.

He moved into the Radley Care Home in Borehamwood two years ago, not long after the death of his wife, Margery, to whom he had been married for over 70 years.
On April 3, he was taken to the emergency department of Barnet Hospital after coughing up blood. His son John, who lives in Norfolk, said he called the hospital a number of times and they informed him there was nothing they could do for him there; he was discharged the next day.

Whitby died on April 9, just before Easter. John said it took him a number of days to track down the medical certificate of death because of the holiday weekend. But eventually, he found out the primary cause of death was COVID-19 and the secondary cause was chronic obstructive pulmonary disease (COPD). "We were very surprised," he said.
Whitby had not been visited by his local doctors in the days leading up to his death, but they had based the death certificate on information from the hospital during his recent visit, according to John.
He said the hospital hadn't sent discharge papers back with his father to the care home — so staff there were not aware that he was suspected of having the virus. The Radley Care Home declined to comment.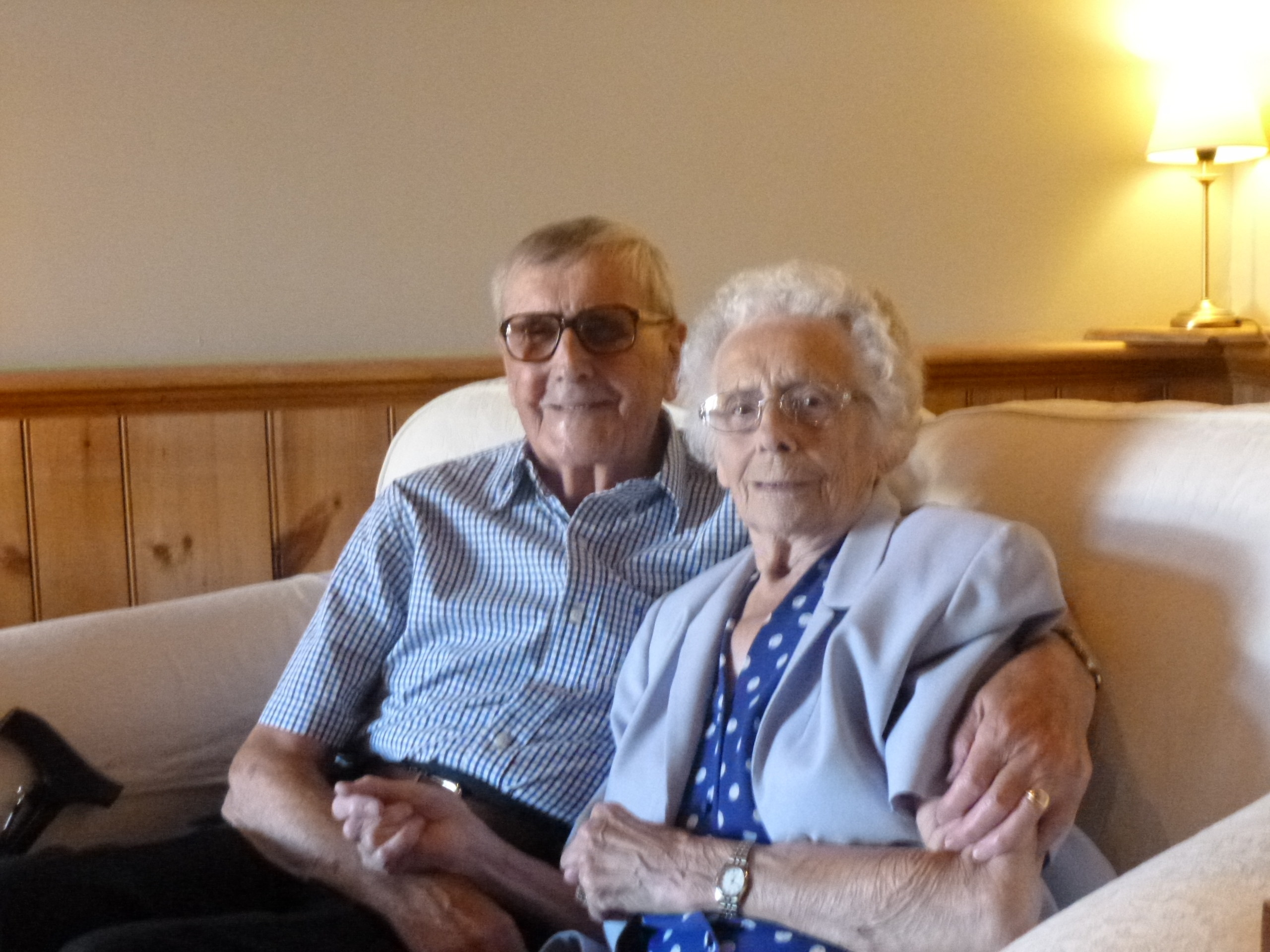 A spokesperson for the Royal Free London NHS Trust, which includes Barnet Hospital, said: "We would like to offer our deepest sympathies to the family of Mr Whitby. When patients leave hospital for a care home, we inform their families and their place of residence of the treatment they have received and their condition. This would include if a patient has, or is suspected of having, COVID-19."
But John said this did not happen in his father's case. "I think you're seeing anecdotal evidence popping up all the time now — patients were being returned routinely to care homes without testing and without informing the care homes what status they had," he said.
He called on the government to take more urgent action to curb the spread of the virus. "[Health secretary] Matt Hancock talks about 100,000 tests a day by the end of the month — it's always jam tomorrow, it seems to me," he said.

"Definitely they've been very slow off the mark, what they're doing to my mind is far too little too late. That's not a criticism of those on the front line, they're doing what they can with the resources they've got; I just wish the politicians could be a little more honest.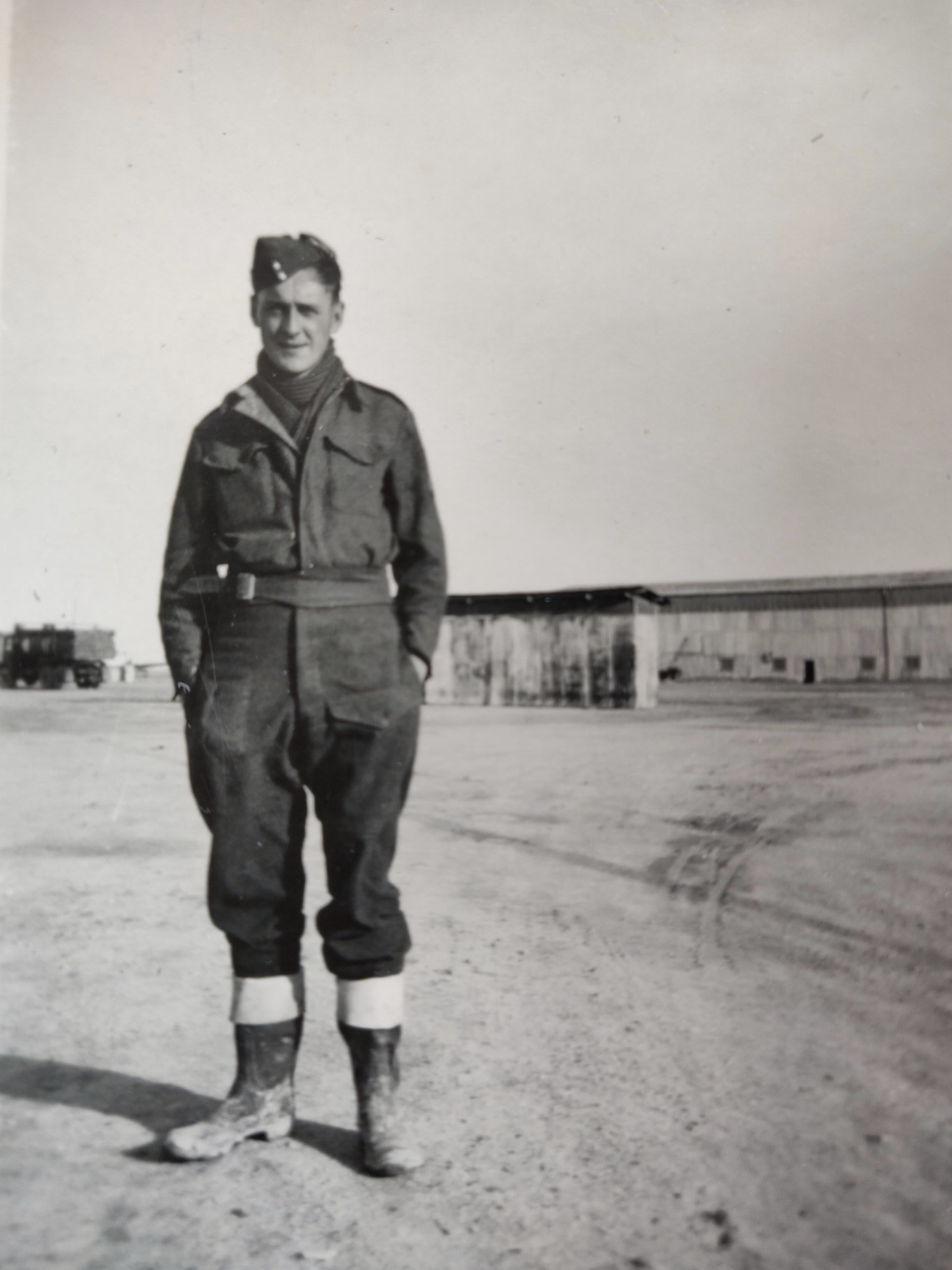 "Clearly people in care homes haven't been their priority, they will say they are but in reality they're not going to be, are they — these are people at the end of their lives and they're not going to be the priority."
Whitby's family will remember him in his prime though: as a Frank Sinatra fan, a fine grower of tomato plants, a school governor, and a much-loved father, grandfather and great-grandfather.
Born in 1921, he volunteered and served in the Royal Air Force during the second world war before resuming his job as a print worker, later for national newspapers. His interests lay in the local community: He was a councillor in Hertsmere from 1968 until 1994, and chair of the housing committee for seven years.
Whitby initiated a number of "positive and interesting initiatives in solving the social housing problems", according to his son, and was "very much in favour of building more and more council houses for people to live in".
One such idea was to give older people cash incentives to move out to more appropriate accommodation when their children had moved out, so that three-bedroom houses could be passed onto younger families.
After he retired from the district council, he offered his help to a sheltered housing project opposite his home, and would arrange bingo sessions and annual trips to a holiday camp.
"I think it was his driving desire outside of his working experience to be involved in that and to do the best he could," John said. "He wanted to help the community he lived in."