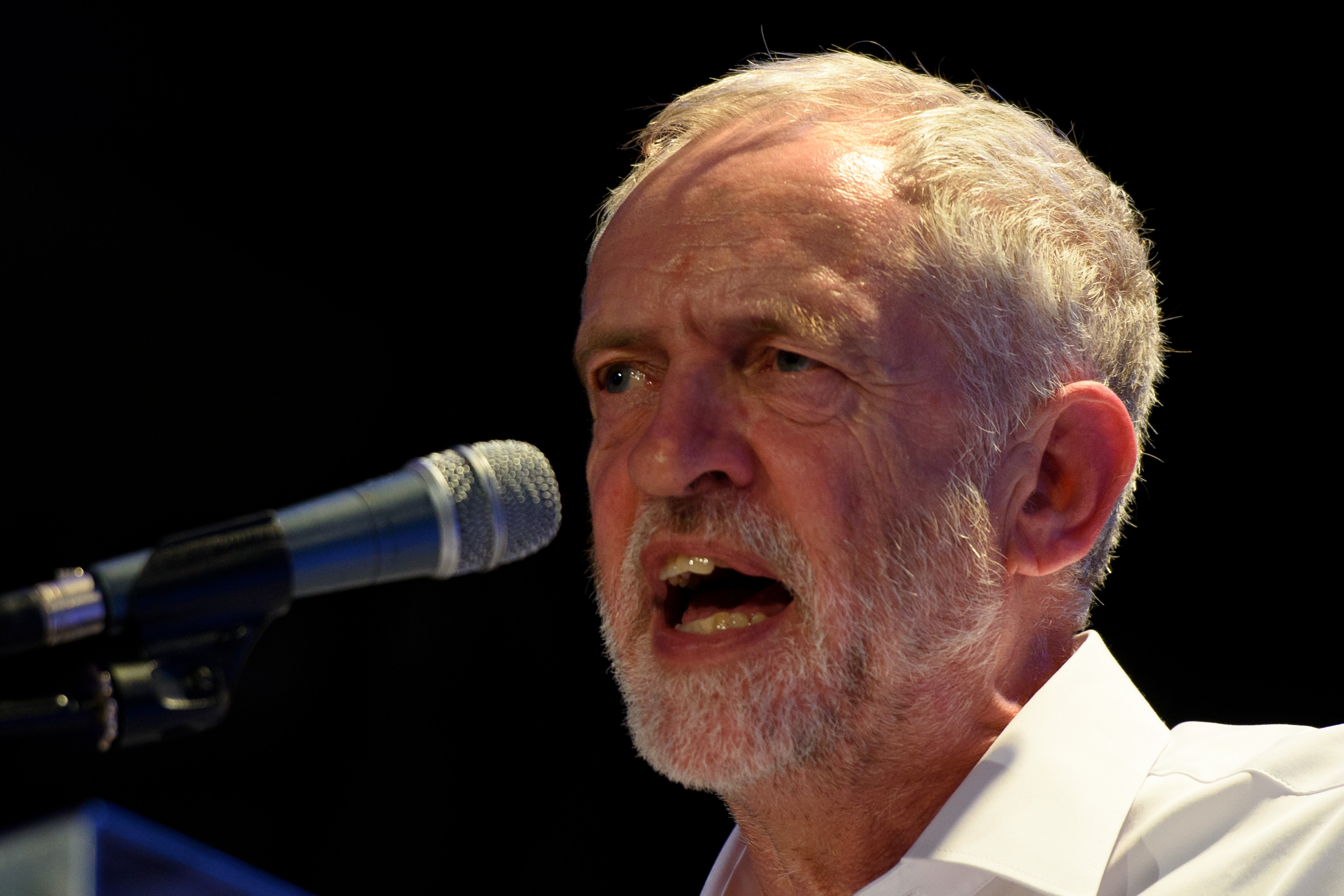 The pro-Jeremy Corbyn campaigning movement is turning up the pressure on Labour MPs to back the party leader in opposing airstrikes in Syria.
Momentum, the grassroots organisation born out of Corbyn's leadership campaign, has now prepared a draft letter for supporters to send to their Labour MP demanding they reject military action.
It comes after Corbyn declared on Thursday night that he could not personally support a bombing campaign in Syria to defeat ISIS – putting him at odds with most of his shadow cabinet.
Shadow foreign secretary Hilary Benn, who supports airstrikes, insisted on Friday morning he would not resign in protest over Corbyn's position – after speculation that some frontbenchers were ready to quit.
A parliamentary vote on military action is widely expected to happen next week. Labour MPs are increasingly confident they will be given a free vote on the matter but a decision will be made by the shadow cabinet on Monday.
In an email to supporters on Thursday evening, Momentum warned that "defeating terrorism requires a more complex strategy than just bombing another Muslim country".
They said: "What is certain is that further bombing will increase the humanitarian crisis and cause civilian loss of life. Recent wars have created the sort of stateless societies in which terrorist groups like ISIL thrive. The case for UK military involvement has not been made. If you agree, urge your MP to vote against going to war."
Momentum urged supporters to "adapt and personalise" a draft letter to urge their MP "to oppose Cameron's rush to war".
The email goes on: "And if you know any other Labour MPs, perhaps you could contact them too to make the case against war, based on the fact the conditions in the resolution carried at party conference two months ago are not nearly satisfied."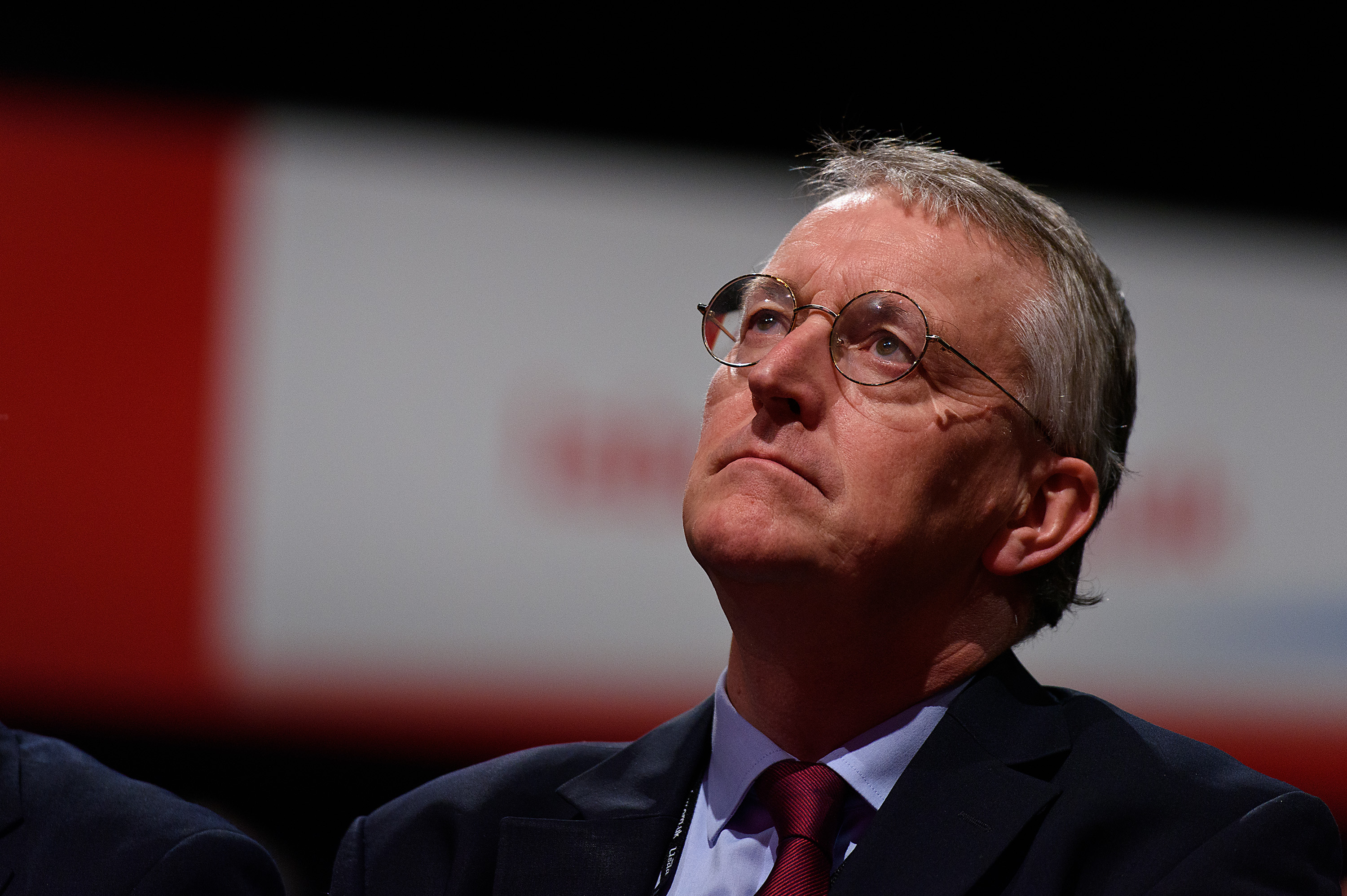 In a sign of the panic at the top of the party, Corbyn cancelled a planned trip to campaign in the Oldham by-election to stay in London.
The Labour leader had been due to meet local workers with Labour candidate Jim McMahon on Friday lunchtime but pulled out the night before as speculation swirled that he was facing shadow cabinet resignations.
Benn denied he would quit, telling BBC Radio 4's Today programme: "I'm not going to resign because I am doing my job as shadow foreign secretary ... I respect those who take a different view, I genuinely do."
Pressed on whether Corbyn would allow a free vote on the issue, he added: "It may be that that is where we end up."
Labour MP John Spellar called for Corbyn's resignation. He told BBC Radio 5 Live that shadow cabinet members "should not resign", adding: "They should hold on to those places. If anyone should resign after this incident, it should be Jeremy Corbyn."
David Cameron has called on sceptical Labour MPs to back airstrikes in Syria. Speaking in Malta, where he is at a Commonwealth summit, he said: "I believe there is a compelling case to take the effective action to keep our country safe."
Shadow chancellor John McDonnell appealed for calm within the Labour party.
This is the full text of the draft letter that Momentum wants its supporters to send to Labour MPs.
I am writing to you as a Labour voter to urge you to oppose Tory proposals for the UK to join military action in Syria against ISIL/Daesh.

I am sure we would both like to see the defeat of both ISIL and the Assad regime – but it is not clear that this is an achievable aim. The military forces of the US, France and Russia (among others) have already been bombing ISIL targets in Syria for some time – there is no shortage of bombs. But the case for UK military involvement has not been made.

What is lacking is a comprehensive strategic plan that will make life better for the Syrian people (not to mention safer for people in Britain). David Cameron would send British forces into a region in which our supposed allies have very different objectives and are, in some cases, in conflict with each other. It could make matters even worse and a political solution to the Syrian civil war more remote.

In Brighton two months ago our party conference agreed four conditions that would have to be satisfied before military action could be supported. None of them are yet satisfied:

- Clear and unambiguous authorisation from the United Nations – but resolution 2249 carried last week does not invoke Chapter VII of the UN charter authorising the use of force and does not provide a legal basis for military action by the UK.

- A comprehensive EU-wide plan to provide humanitarian assistance to the consequent increase in the number of refugees – but in fact, the EU refugee plan is unravelling and the approach to refugees is increasingly fragmented.

- That bombing is exclusively directed at military targets directly associated with ISIL – but there is no guarantee that the population of areas currently controlled by ISIL would be protected.

- That any military action is subordinated to international diplomatic efforts, including the main regional powers, to end the Syrian civil war – but unfortunately the shooting down of a Russian plane by Turkey on top of differing approaches to the Assad regime and continuing ethno-religious conflict make a broadly-based, sovereign Syrian government that could retake territory currently controlled by ISIL a diminishing prospect.

In that light, I'd urge you instead to argue for measures to cut off the flow of funds and arms to ISIL and for action against those that trade with them.