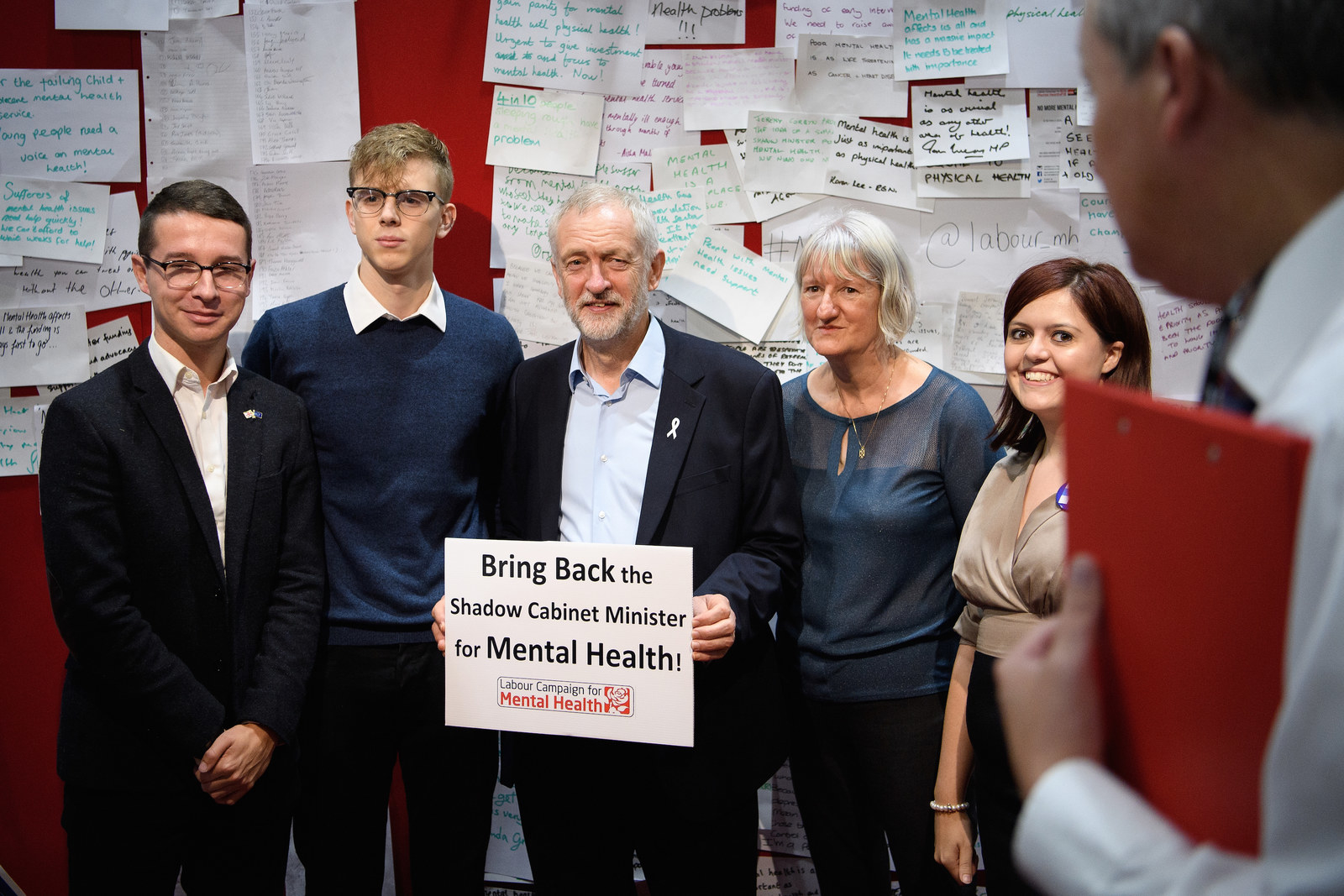 Jeremy Corbyn has backed a campaign calling for the return of a dedicated shadow cabinet minister for mental health – almost three months after he axed the post.

The Labour leader was pictured at his party's conference in Liverpool holding up a sign saying: "Bring back the shadow cabinet minister for mental health."
The return of the cabinet post has been a key aim of the Labour Campaign for Mental Health group – at whose stall he was photographed – which aims to ensure mental health is central to all areas of policy.
Corbyn appointed the first ever cabinet-level shadow minister for mental health soon after becoming leader last year. But when Luciana Berger resigned from the role in June in protest at his leadership, the post was abolished from the shadow cabinet.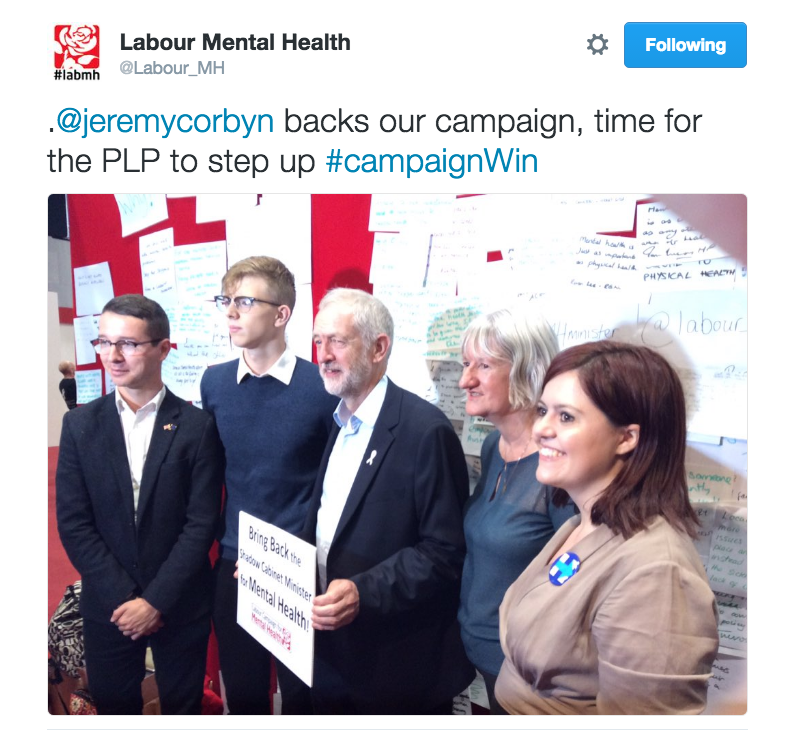 The Labour Campaign for Mental Health group welcomed Corbyn's support and tweeted that it was now "time for the PLP [parliamentary labour party] to step up".
A spokesperson for the group told BuzzFeed News they were pleased Corbyn had formally backed their campaign and hoped the shadow minister would be in post "as soon as possible".
They said they had asked the Labour leader to appoint an interim spokesperson on mental health earlier this summer but had got no response.
A source close to Corbyn confirmed he was planning to restore the shadow cabinet post. "Jeremy created the post so of course he hopes to bring it back," they said. "We hope to be in a position to appoint someone to this role."
But critics on social media were quick to point out that it had been in Corbyn's power to keep the role in the shadow cabinet, despite mass resignations from the front bench earlier this summer.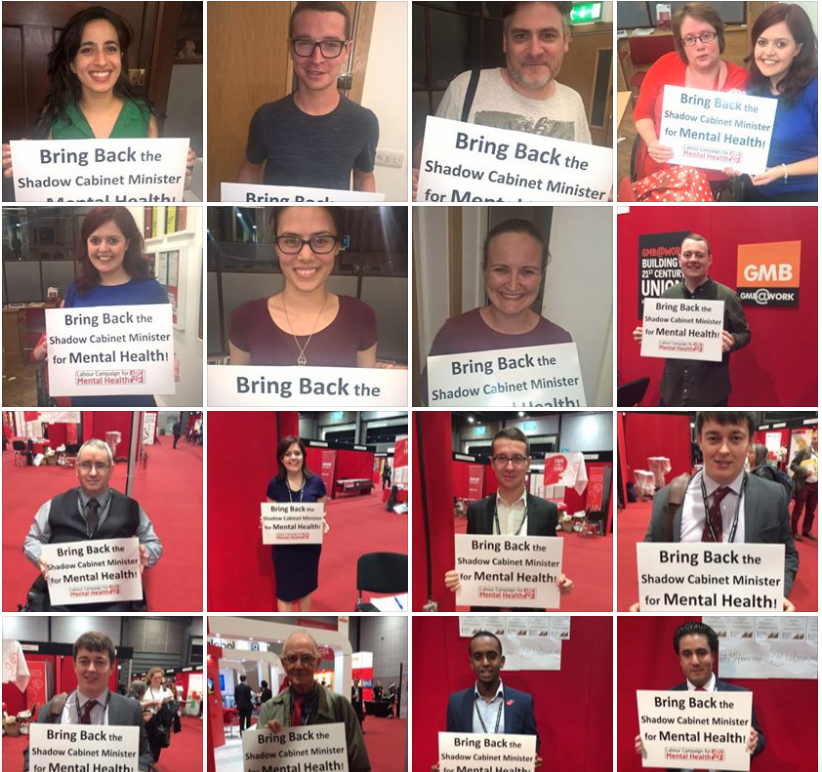 When the post was axed in July, Labour MP John Woodcock – who has previously spoken about his struggles with mental health issues – said it was "deeply disappointing".
The Barrow-in-Furness MP said then: "Over the last nine months we have seen how a cabinet minister for mental health can raise the profile of mental health and hold the government to account for their broken promises on funding and parity of esteem."
Corbyn told the Daily Mirror in February he had created the shadow cabinet post "in recognition of the scale of the problem, and that we have not yet as a nation arrived at the right way to help those in need".

But a spokesman for Corbyn confirmed in July that the mental health role had been "subsumed into the shadow health secretary's department".