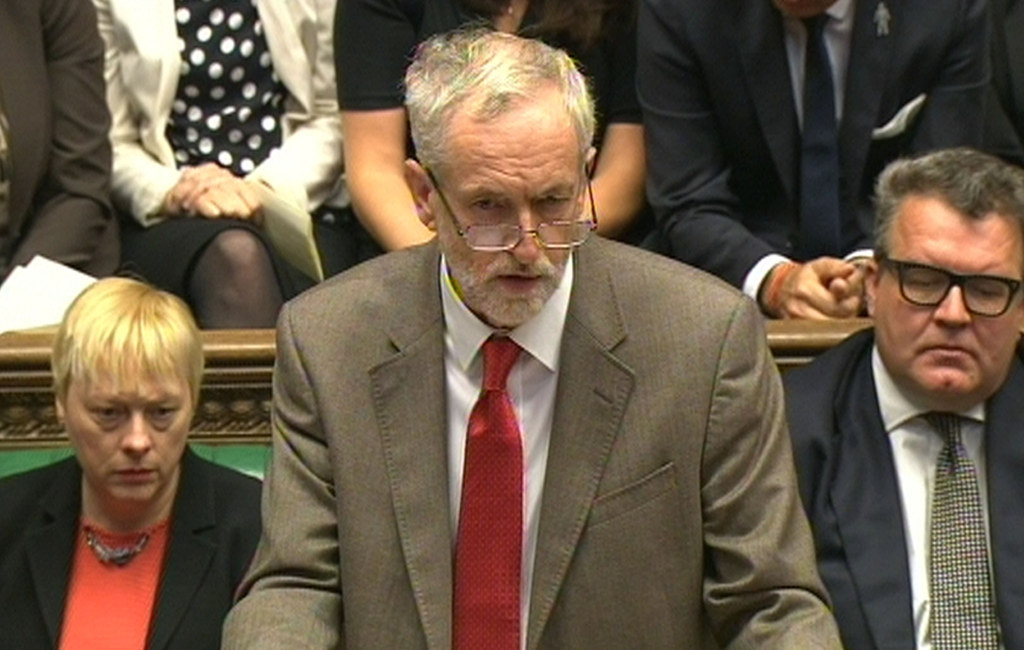 Jeremy Corbyn attacked David Cameron over cuts to tax credits in his second outing at Prime Minister's Questions on Wednesday – to the great relief of many Labour MPs who had criticised Corbyn's debut.
The new Labour leader stuck to his "People's PMQs" style by crowdsourcing his questions from members of his party – but this time pressed Cameron for more detail on policy. The new approach left the prime minister noticeably more rattled.
Three of Corbyn's six allocated questions were this time focused on cuts to working tax credits, an issue on which Cameron is facing mounting pressure from not just Labour but also his own backbenchers and The Sun.
Corbyn said 2,000 people had emailed him in the last three days about tax credits. He read out a message from "Kelly", a single mother of a disabled child, who earns £7.20 an hour and faces a tax credit cut in April. "Can you tell us how much worse off Kelly will be next year?" Corbyn asked – before revealing in his next question that the answer was in fact £1,800 a year.
Cameron insisted the "national living wage" would give people a £20-a-week pay rise, and said Kelly would also benefit from a rise in the income tax threshold and more free childcare. He said the system of "taking money away from people and giving it back to them in tax credits wasn't working".
When Labour MPs started heckling the PM, he declared in mock horror: "What happened to the new approach?"
Corbyn has long promised a "kinder politics" and an end to the traditional "Punch and Judy-style" PMQs. But many Labour backbenchers didn't seem to have got the memo. They kept on jeering loudly at the prime minister throughout the session, and Tory MPs heckled them straight back.
And Corbyn himself wasn't averse to the odd jibe in Cameron's direction. Labour MPs were thrilled when he joked, "The prime minister is doing his best and I admire that" and "Could I bring the prime minister back to reality?"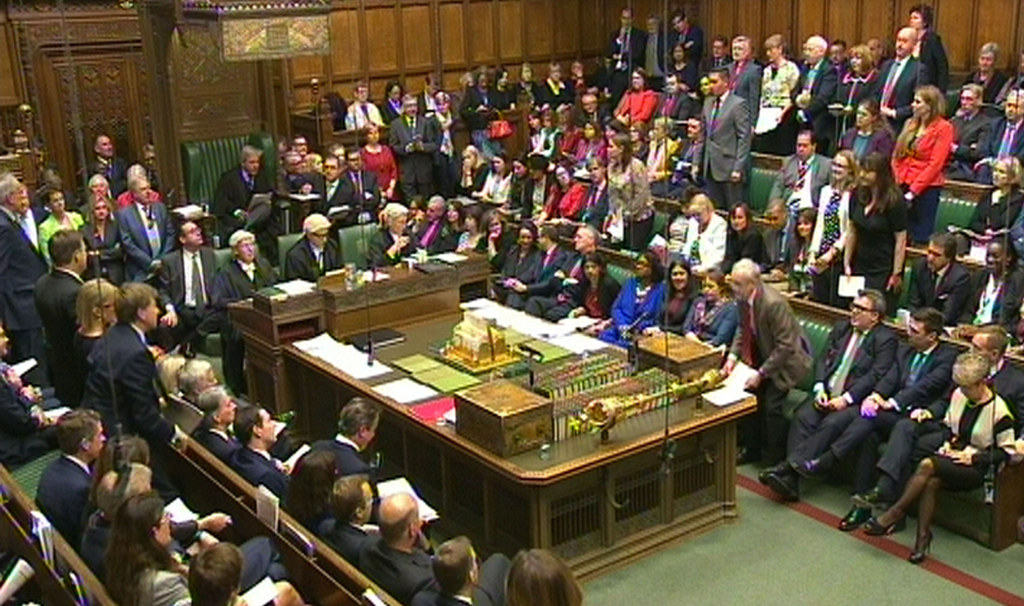 Corbyn also pressed Cameron on affordable housing and on funding for breast cancer research. But he failed to ask a question about the government's decision to cancel a £5.9 million contract to advise the Saudi Arabian prison system. Commentators said he missed an "open goal" by not raising the issue.
Instead Corbyn used a question submitted by "Matthew" about how buying a home in London was "well beyond his reach for years to come". Corbyn asked: "Do you think it's fair, and do you really believe £450,000 is actually an affordable price for a new home for somebody on an average income to try and aspire to?"
Cameron insisted it was the "upper limit" on what a starter home in London should cost. "We want to see starter homes in London built for £150,000 and £200,000 so people like Matthew can stop renting and start buying," he said.
For his last question, Corbyn asked Cameron to make sure data on secondary breast cancer was being properly collected and centralised. He spoke of meeting two campaigners, "Frances" and "Emma", who had urged him to raise the issue.
After PMQs, Corbyn's spokesperson said the Labour leader would be following up on questions more regularly. "He didn't ask all questions from crowdsourcing, he followed it up with some questions," the spokesperson said. "I think that's the style we might see a lot of. I think it's right we ask the questions people ask us to ask, but also right that Jeremy raises issues that follows on from the prime minister's answer. I think that was a good style and it worked well."
Corbyn's choice of questions – and his failure to press the PM even further on tax credit cuts – meant that Cameron had an easier ride in the second half of the Q&A. But Labour MPs were generally much happier with this session than his first one last month.
Jamie Reed, who stood down as a shadow minister after Corbyn became leader, praised his question on tax credits.
And others seemed pretty pleased too.
Looks like there are no comments yet.
Be the first to comment!