Conservative MP Urges Colleagues Not To Be Afraid To Accept 10% Pay Rise
Tory MP Charles Walker told BuzzFeed News that MPs should be willing to take the proposed £7,000-a-year increase.
Tory MP Charles Walker has hit out at colleagues for "loftily" refusing to take a proposed 10% pay rise.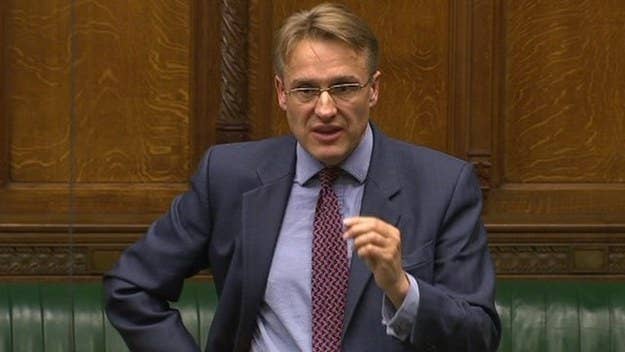 Walker said MPs should be willing to accept the proposal to increase their salary from £67,060 to £74,000, although he acknowledged his stance would be "unpopular" with some people.
He told BuzzFeed News it was right for the Independent Parliamentary Standards Authority (IPSA) to make the rules after the expenses scandal of 2009. Until then MPs were allowed to decide their own salaries.
His comments comes after Downing Street announced it would make a fresh appeal to IPSA to abandon its plans – as a rush of MPs declared that they would not accept their 10% pay rise. Education secretary Nicky Morgan, Liberal Democrat leadership candidate Tim Farron, and the SNP's Westminster leader, Angus Robertson, have all pledged to give the money to charity. Labour leadership hopefuls Yvette Cooper, Andy Burnham, and Liz Kendall have also vowed to reject the pay rise.
But Walker said: "My concern is that those people loftily saying that they're going to give it to charity and give it up, many of their constituents – the quiet majority I suspect – will be aghast at the stance they're taking.
"It reinforces the view that members of parliament live on a different planet."
Conceding that his stance "will be unpopular with some people", he said: "Of course I'm unpopular with people on a range of issues. I only got 56% share of the vote – 44% of my constituents disagree with me over something.
"The truth of it is, the public wanted an independent pay body. The independent pay body over the last five or six years has specifically reduced the allowances that go directly to MPs.
"It will not always be the case, as much as parts of the public would like it, that IPSA is going to be taking away from members of parliament. On occasion it's going to come up with a decision that parts of the public might not like.
"The truth of the matter is since 1974, members of parliament and the government have depressed MPs' pay and on the quiet made that up through allowances. That laid the foundation for the disaster of 2009-2010. The public didn't want it to happen again, the media didn't want it to happen again, the leaders of the parties didn't want it to happen again – that is why they created the independent pay body."
He said Downing Street was "perfectly entitled" to make its views known to IPSA, as was anyone else. But he added: "What would be an absolute disaster would be for members of parliament or the government to once again interfere in the issue of MPs' remuneration."