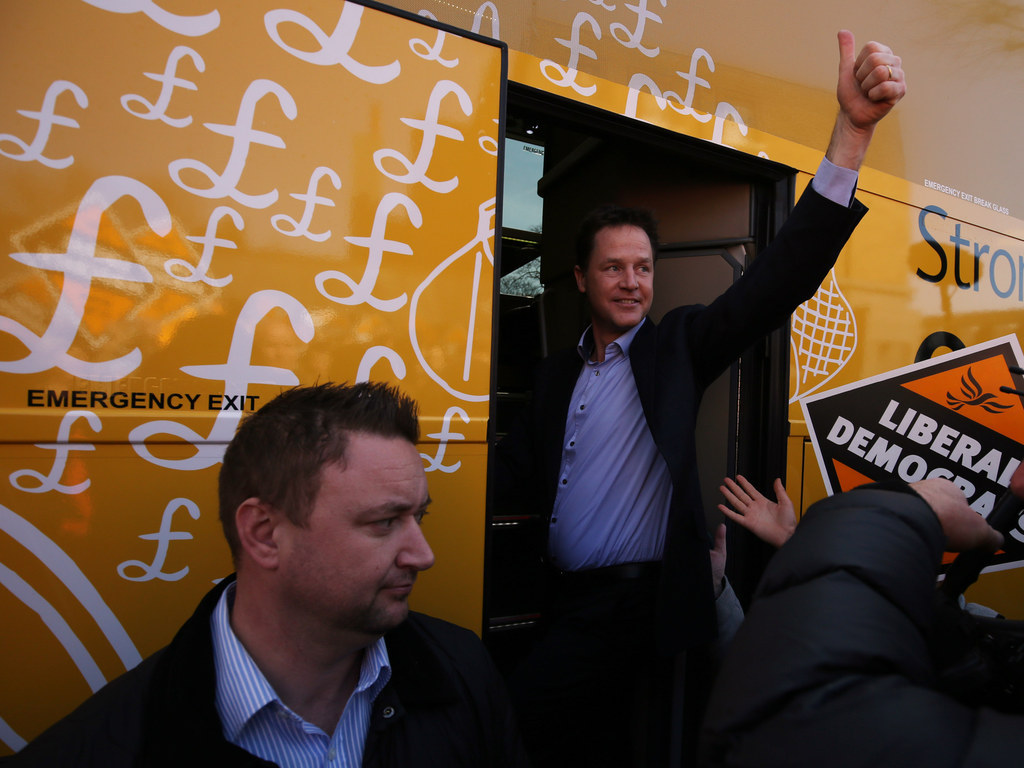 Nick Clegg has warned that the Tories are secretly planning to slash the top rate of tax.
The Liberal Democrat leader told BuzzFeed News: "I was quite amused to hear yesterday they've got no plans for reducing it to 40p; they sure as dammit had plans to bring it under 40p during their time in coalition with us."
Speaking on the campaign trail in Surbiton, south-west London, he said he was sceptical of chancellor George Osborne's dismissal of a tax cut.
"You have to judge people not just by what they say but by what they wanted to do," Clegg said. "I know as a fact, because I've been in government, that they wanted to bring it down to 40p in the same way that we wanted to introduce a fair tax on high-value properties which they blocked.
"When I heard them yesterday say 'oh we've got no plans for this', I just thought – well how can I put it very politely – that is quite a change from the plans I know they had while in government."
It comes after Labour piled pressure on David Cameron to come clean about whether a new Conservative government would cut the 45p rate for people earning more than £150,000 a year.
The Tory-Lib Dem coalition reduced the rate from 50p to 45p in 2013. Clegg defended that move, saying the rate was "still higher than the 40p rate under Labour".
But he said another tax cut for the rich would be going too far. The Lib Dems have been increasingly distancing themselves from the Tories ahead of next month's general election.
Treasury chief secretary Danny Alexander revealed that a senior Conservative told him the Lib Dems should take care of "the workers" while the Tories looked after "the bosses".
Clegg told BuzzFeed News that he remembered Alexander telling him about the conversation. "I don't need to be reminded of that quote to remember what's happened over the last five years," he said.
A Conservative Party source said:
"It's not our policy. If I were Nick Clegg, I wouldn't want to be talking about tax today – it was just last week that he said he agreed with Labour's plans to drag more teachers, nurses and police officers into the 40p rate. Only the Conservatives are committed to cutting taxes for ordinary families so people keep more of the money they earn."