David Cameron Agrees To Resettle Lone Child Refugees But Not From Europe
The UK will offer sanctuary to some unaccompanied youngsters from "conflict regions", the Home Office has announced.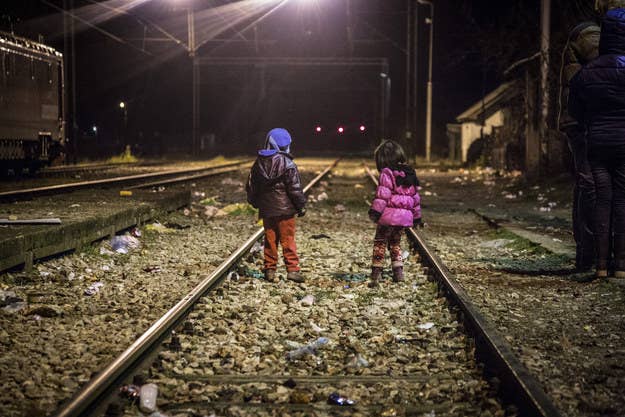 Britain will accept extra child refugees who are living alone in the region around Syria and other conflict zones – but not from within Europe, the government has announced.
The Home Office has asked the UN to identify "exceptional cases" of unaccompanied children – but it stopped short of offering sanctuary to those who had travelled to Europe, despite huge pressure from MPs and charities.
Save the Children had led calls for the UK to resettle 3,000 unaccompanied child refugees from Europe, warning that they are at high risk of being forced into prostitution or child labour.
But ministers fear such a decision will encourage more youngsters to make dangerous journeys into Europe. Instead they announced that Britain would accept some children from countries surrounding Syria and other conflict zones.
Home Office officials could not say how many would be resettled or when. Those accepted would be in addition to the 20,000 Syrian refugees that the UK has already agreed to take over five years.
The government will also set up a new fund of up to £10 million to "support the needs" of vulnerable refugee and migrant children in Europe.
Immigration minister James Brokenshire said: "The crisis in Syria and events in the Middle East, North Africa, and beyond has separated a large number of refugee children from their families.
"The vast majority are better off staying in the region so they can be reunited with surviving family members. So we have asked the UNHCR [the UN refugee agency] to identify the exceptional cases where a child's best interests are served by resettlement to the UK and help us to bring them here."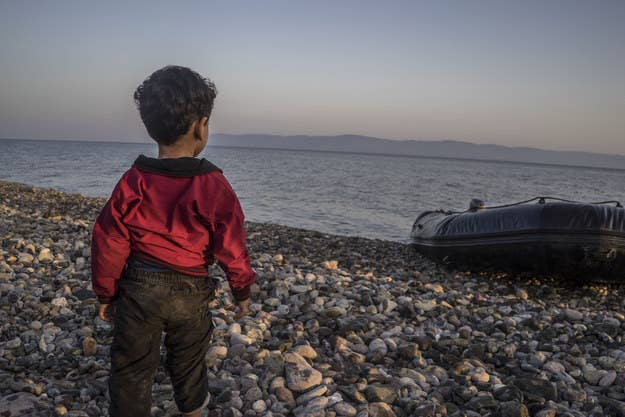 Save the Children estimates that at least 26,000 unaccompanied children entered Europe last year. Labour said the government had not gone far enough.
Shadow home secretary Andy Burnham said: "Labour called on the government to reach out a hand to vulnerable children in desperate circumstances and we are pleased that they have listened.
"But there are desperate children in Europe who also need our help. The government cannot continue to draw the false distinction between refugees in the region and refugees in Europe. Both are desperate and both need our help."
Earlier this month the cross-party international development committee called on the PM to accept lone youngsters from Europe as "a matter of utmost urgency".
Save the Children's chief executive, Justin Forsyth, told BuzzFeed News last week: "The reality is there are now a lot of unaccompanied children by themselves in freezing temperatures across Europe, and we think that Britain could do slightly more to help these children."
But international development secretary Justine Greening was wary about the proposal in an interview with us in Lebanon earlier this month.
"What we don't want to do is pluck supposedly unaccompanied children out of a situation where we could link them back up with their family, which is the best thing to do, and suddenly transport them into Britain," she said.