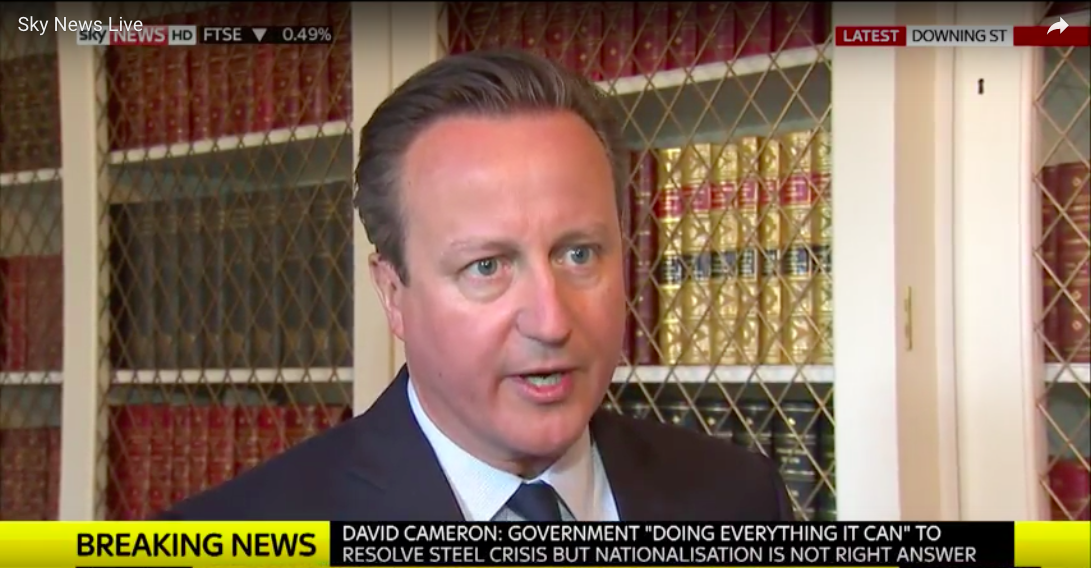 David Cameron has insisted the government is doing "everything it can" to keep British steel plants open – but warned there are "no guarantees of success".
The prime minister called on potential buyers to come forward after a shock decision by Indian company Tata Steel to sell its UK business, putting a total of 40,000 jobs at risk both directly and in the supply chain.
Tata's assets include the UK's biggest steel plant, in Port Talbot, south Wales, which employs around 5,500 people. On Thursday Cameron chaired an emergency meeting on the situation with ministers in Downing Street.
Business secretary Sajid Javid was not present because he was flying back to the UK from an official trip to Australia, while chancellor George Osborne was in Paris for a meeting of G20 finance ministers.
Speaking after the mini summit, Cameron robustly defended the way his government had handled the steel crisis, insisting its actions had prevented an "outright closure" of the Port Talbot steel plant.
He said that while the government would push to find a buyer for Tata's UK business, he did not believe nationalisation was the answer. Shadow chancellor John McDonnell has said the government "should nationalise to stabilise" by covering costs on a short-term basis.
Cameron flew back from a family holiday in Lanzarote on Wednesday and was set to fly out to Washington DC for a nuclear security summit later on Thursday. Downing Street has rejected a call from Labour to recall parliament during Easter recess over the steel crisis.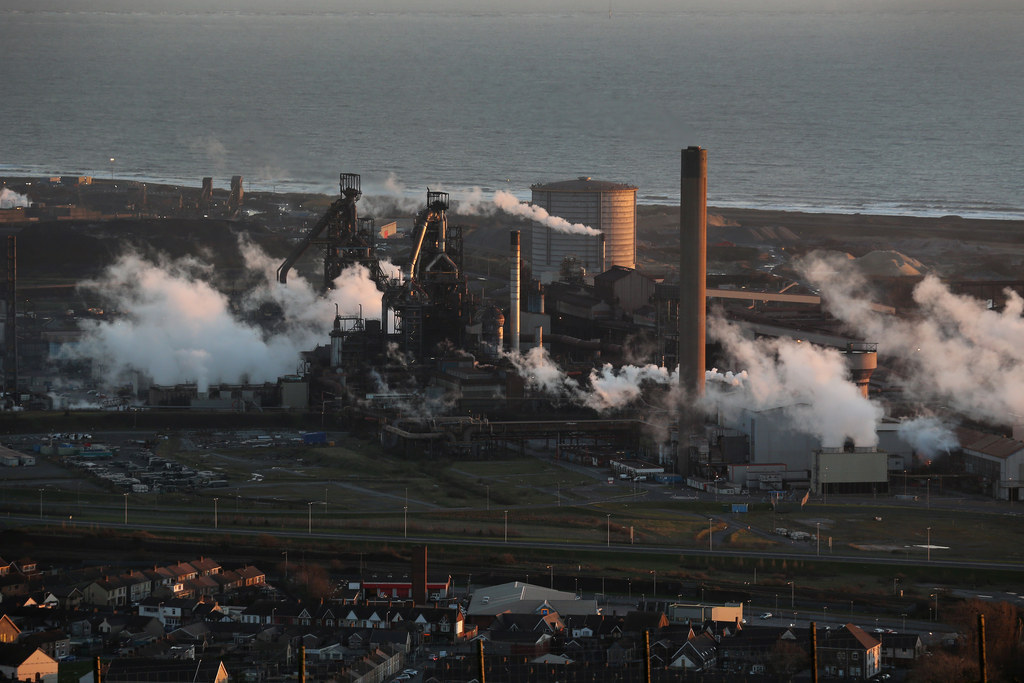 The PM said after the meeting: "The situation at Port Talbot is of deep concern. I know how important those jobs are. Those jobs are vital to workers' families, vital to those communities, and the government will do everything it can working with the company to try and secure the future of steelmaking in Port Talbot and across our country, it's a vital industry."

Asked whether he was ruling out nationalisation, he replied: "We're not ruling anything out. I don't believe nationalisation is the right answer. What we want to do is secure a long-term future for Port Talbot and for other steelmaking plants in the United Kingdom."
Defending the government's actions, he said: "This is an issue where I've had teams of ministers working for months to help this industry, to make sure that we procure British steel for our ships and for other vital industries in the UK. We've cut the energy costs of British steel and also with others in Europe we've made sure that there's proper penalties for those who dump cheap steel on the market.
"But this industry is in difficulty right across the world – there's been a collapse in prices, there's been a massive overcapacity – but we're doing everything we can.
"One of the things we were concerned about is that there might have been an announcement of an outright closure and our intervention has I think helped make sure that there will at least be a sales process."
Labour leader Jeremy Corbyn was unimpressed with the PM's intervention. "The prime minister has offered no solutions today to the threat to our steel industry," he said. "His government is failing thousands of Tata steelworkers whose jobs are on the line. It's not good enough for David Cameron to stand by and say the situation is difficult."
Meanwhile on Thursday a petition created by Corbyn to recall parliament over the steel crisis topped 100,000 signatures, meaning that it will be considered for a debate. But that can't happen until MPs are back from recess until 11 April.