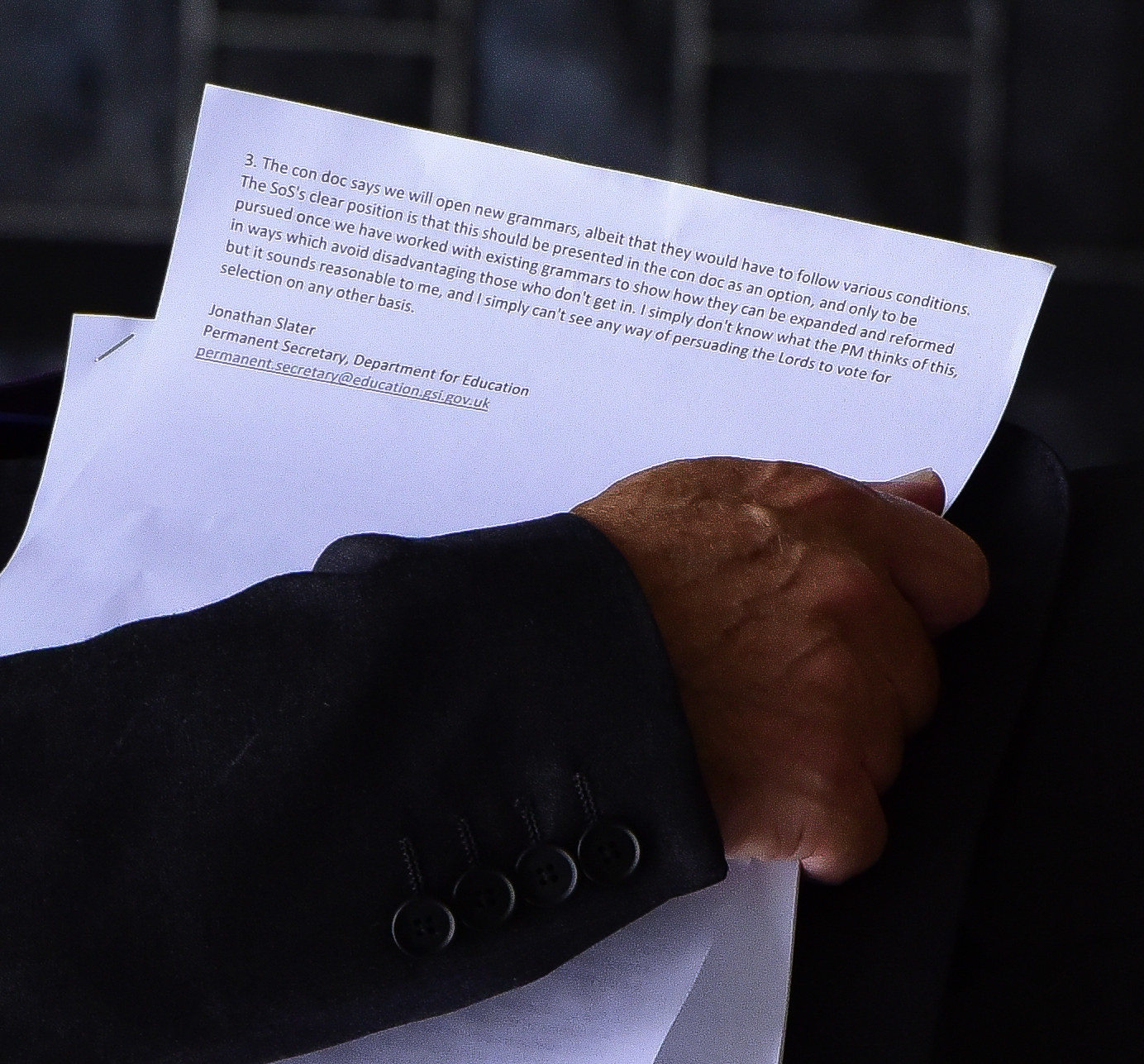 Government plans for new grammar schools have been accidentally revealed in a memo caught on camera in Downing Street.

Jonathan Slater, the Department for Education's permanent secretary, writes in the document that the "con doc" – thought to be a government consultation document – "says we will open new grammars".
But he says education secretary Justine Greening is clear this should be presented only "as an option" and "only to be pursued once we have worked with existing grammars to show how they can be expanded and reformed in ways which avoid disadvantaging those who don't get in".
Slater adds: "I simply don't know what the PM thinks of this, but it sounds reasonable to me, and I simply can't see any way of persuading the Lords to vote for selection on any other basis."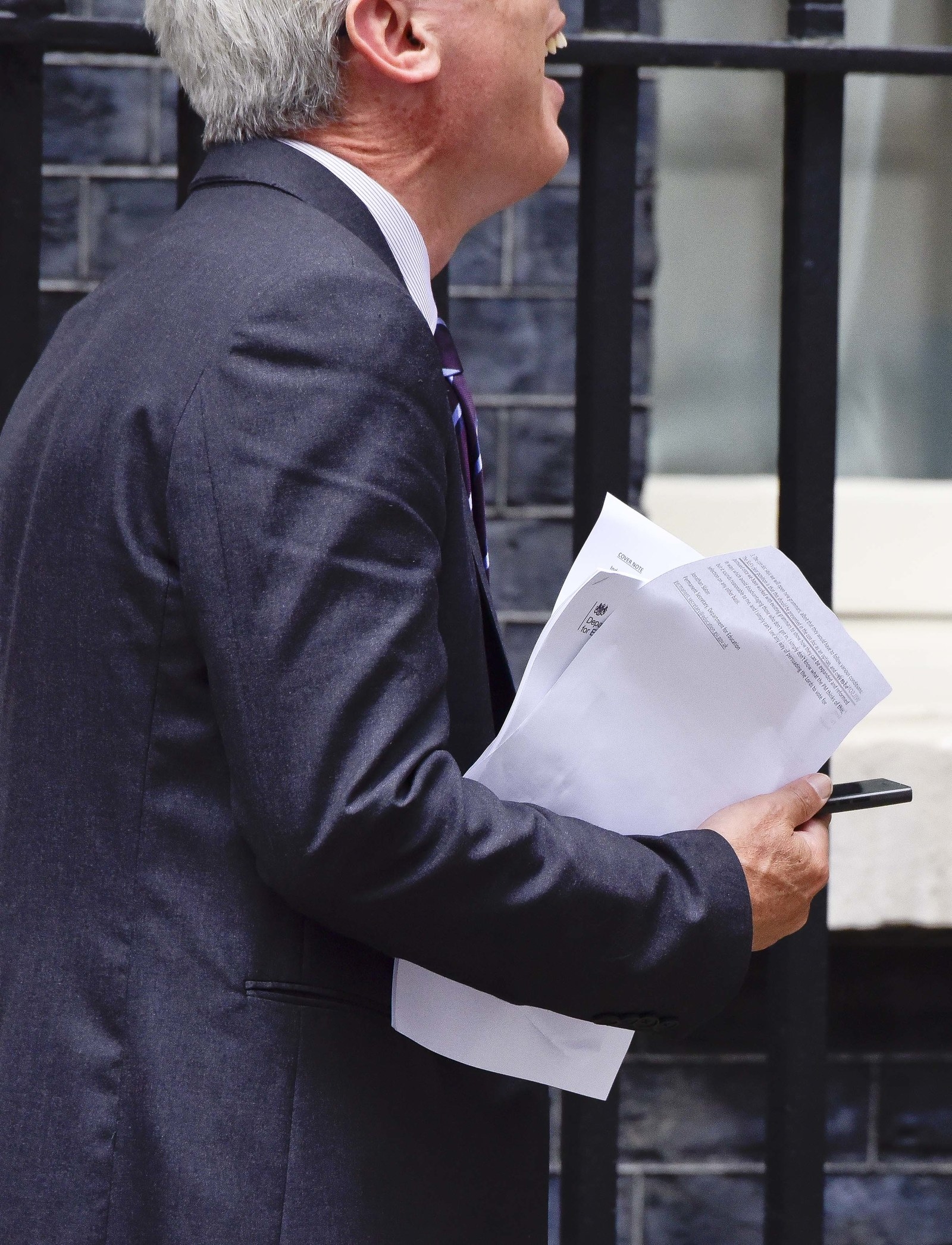 The leak is highly embarrassing for No. 10, which has avoided commenting publicly on claims that new prime minister Theresa May is planning new grammar schools.

In a BBC interview broadcast on Sunday, May was asked three times if she would introduce a new wave of selective schools but ducked every question.
Labour banned new grammars in 1998 amid concerns they were dominated by middle-class children and failed to help the poorest in society.
Shadow education secretary Angela Rayner said: "The cat is out of the bag: behind closed doors the Tories are planning a return to the bad old days of grammars, ignoring all the evidence which has told us time and again that they do not aid social mobility.
"As Michael Wilshaw [chief inspector of schools] said yesterday, with every grammar school you open you create three more secondary moderns with it. It's a policy which reveals the truth of this Tory government: caring only for the few at the expense of the majority."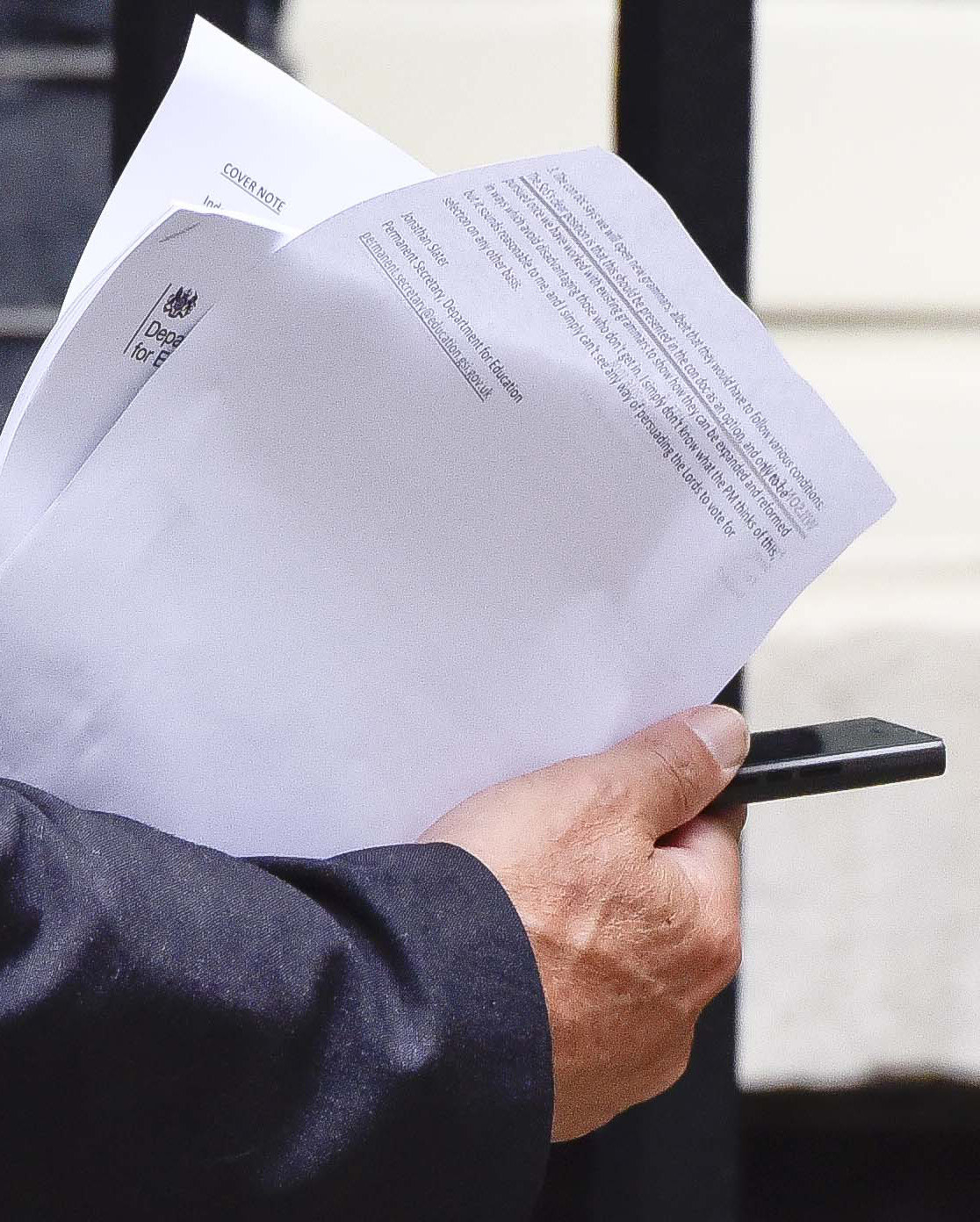 John Pugh, Liberal Democrat education spokesperson, said: "This lays bare the desperate lengths the Conservative party are willing to go to deliver grammar schools through the cloak of expansion.

"The government should be ashamed of themselves. If they think this is the right thing to do, they should bring it to parliament and win the argument. This looks like a desperate plan to avoid parliamentary scrutiny and an inevitable defeat."
Dave Prentis, general secretary of trade union Unison, told BuzzFeed News: "This policy will further damage the UK's underfunded education system.
"Grammar schools are sold as an opportunity to help working class children, but evidence suggests that instead they segregate schooling – putting the greatest opportunities in the hands of more affluent families."
In a statement, a government spokesperson said the PM had been clear that "we need to build a country that works for everyone, not just the privileged few".
They added: "We are looking at a range of options to allow more children to access a school that lets them rise as far as their talents will take them.
"Policies on education will be set out in due course and it would be inappropriate to comment further on internal government documents."