Two Border Force vessels dedicated to saving refugees in the Mediterranean have stopped their rescue missions and are heading back to Britain.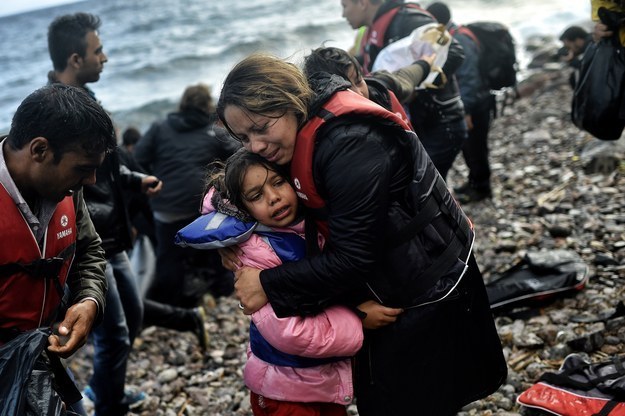 Rescue workers said they were "extremely concerned" by the withdrawal of HMC Protector and HMC Seeker – warning that the UK must do more to stop people drowning.
September was the deadliest month yet for refugees and migrants crossing the Aegean Sea – part of the Mediterranean – between Turkey and Greece, according to Save the Children. Some 159 people drowned, including 25 children.
It was the horrifying image of drowned 3-year-old Aylan Kurdi on a Turkish beach last month that piled pressure on UK ministers to do more to help refugees fleeing conflict in the Middle East.
But the Home Office has confirmed that the two vessels whose primary purpose was to rescue people – HMC Protector and HMC Seeker – have been ordered back to the UK. The British government's new focus is cracking down on the criminal gangs that pack desperate refugees into unseaworthy dinghies and fishing boats.
HMS Enterprise is at work in the Mediterranean, gathering intelligence on these smugglers. It is not on proactive search and rescue missions as the other vessels were. But it does still have a duty to rescue the refugees it comes across – and indeed has saved hundreds of people. HMS Enterprise replaced HMS Bulwark, which rescued more than 5,000 migrants and refugees.
Yvette Cooper, head of Labour's refugee task force, told BuzzFeed News: "This is a disgraceful move by the government. Each month over a hundred desperate people are drowning in the Mediterranean waves, [and] thousands more are risking their lives in rickety boats.
"To turn our backs on those in peril on the sea is immoral. This is the greatest humanitarian crisis since the second world war and we have a duty to help. David Cameron and Theresa May must not turn their backs and pretend this is not their problem.
"The British public were so moved by the pictures of Aylan Kurdi that hundreds of thousands have pledged to help refugees fleeing conflict and persecution. I'm sure many will, like me, be astounded by the heartlessness of this decision.
"David Cameron has said 'we know in our hearts our responsibilities to help those fleeing for their lives' – if he really understands the responsibility, he will reverse this decision immediately."
Thousands of refugees have drowned this year while trying to cross the Mediterranean from North Africa and Turkey into Europe to escape bloody conflicts in Libya and Syria.
Justin Forsyth, chief executive of Save the Children, said the organisation was "extremely concerned by reports that the UK is withdrawing HMC Protector and HMC Seeker, the final two boats involved in proactive search and rescue, meaning a reduced capacity for Europe to save lives at a time when rescue missions are most needed".
He warned: "Usually we see a reduction of crossings and casualties as the weather turns colder but that is not happening this year. Since Europe decided to restart the rescue in April, thousands of lives were saved – not least by Britain's own Royal Navy.
"We are facing the biggest refugee crisis since the second world war," he said, "a defining moment in our generation, and must ensure that our response efforts are equal to the task. The priority must remain stopping people from drowning, not border control."
Vickie Hawkins, UK executive director of Médecins Sans Frontières (MSF), told BuzzFeed News: "MSF has and will continue to urge for more search and rescue resources on the Mediterranean Sea. Our vessels have been actively patrolling in an area of international waters close to Libya where most incidents occur, and there have been times where there were not enough boats available to carry out rescues.
"But search and rescue is not a long-term solution either; so long as there are not safe and legal channels for people to seek asylum and migrate to Europe, people will continue to risk their lives at the hands of smugglers."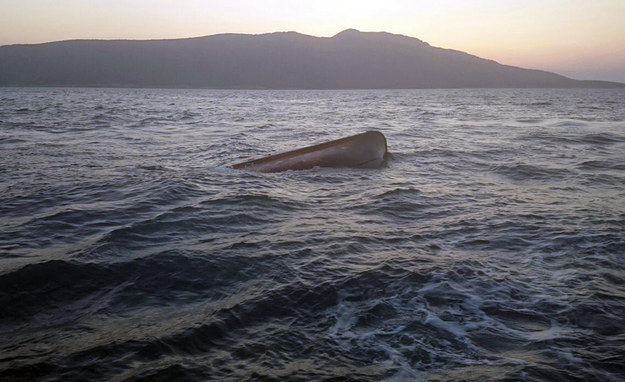 The Home Office insisted Britain was tackling the root cause of the crisis.
"Two Border Force vessels are making their way back to the UK after playing an important role in the search and rescue mission in the Mediterranean," a spokesperson said.
"This does not mean our work is done. The UK continues to play a leading role in combating criminal gangs through the use of HMS Enterprise, saving tens of thousands of lives. We also continue to provide joint intelligence work with our European partners, as well as increasing support and protection for those who need it.
"However, we need to stop this problem at source with a properly structured programme that tackles illegal immigration head-on. This is the surest way of combating organised criminality and those who are making a profit from other people's misery."