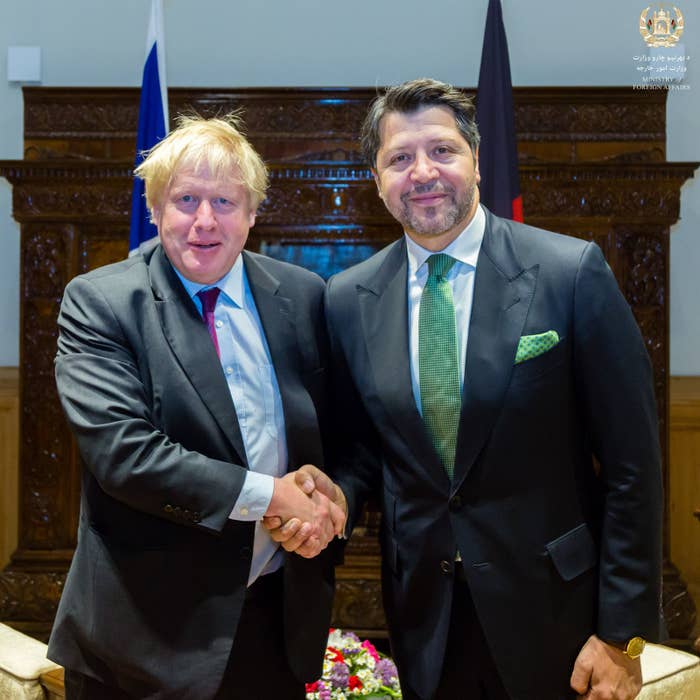 Boris Johnson spent just nine hours in Kabul on a diplomatic trip last month that allowed him to avoid a vote on the expansion of Heathrow airport, BuzzFeed News can reveal.
Data released under Freedom of Information (FOI) laws shows that the former foreign secretary's whirlwind trip to Afghanistan involved three members of his private office, including special adviser David Frost.
But the Foreign Office declined to say how much the visit cost taxpayers, saying that would be published "in due course" under transparency rules on the department's website.
Johnson has long been opposed to a third runway at Heathrow and pledged at the 2015 election to "lie down in front of those bulldozers" to stop it being built.
But he would have had to resign from the cabinet if he had failed to back the move in a long-awaited House of Commons vote on Monday, June 25.
Critics, including Tory colleagues Justine Greening and Greg Hands, mocked the apparently hastily arranged trip and accused Johnson of failing to represent his community.
Johnson insisted at the time: "It is clear from what is likely to be a large majority of MPs who are in favour of a third runway that my resignation would have achieved absolutely nothing."

Diplomatic sources told BuzzFeed News the nine-hour timeframe was "not unusual for the time you would spend in country during a visit", pointing out that Johnson flew out on the Sunday evening and landed back in the UK on the Tuesday morning.
But opponents will question whether the cost of the short diplomatic trip, which involved an eight-hour flight there and back, can be justified to taxpayers.

In the FOI response, the Foreign Office declined to name the two other officials who accompanied Johnson on his trip and said no members of the military were part of his group.
Asked about the total cost of the trip, the department said: "Providing this information in response to a Freedom of Information request is not the most cost-effective way of placing this information in the public domain, when it will be published in due course on the FCO website."
The Foreign Office said last month that Johnson had flown into Kabul to "show support for recent positive developments in Afghanistan". He held talks with Afghanistan's president Ashraf Ghani, chief executive Abdullah Abdullah, and deputy foreign minister Hekmat Karzai.
Johnson ended up resigning two weeks later over Brexit.