Boris Johnson has warned that Labour voters who have been "seduced" by Jeremy Corbyn will be sorely disappointed by his leadership.
The London mayor and Tory MP conceded that many people had been attracted to Corbyn's "originality and authenticity". But, in a sign of the Conservative party's hardening position against the left-winger, he warned that a Corbyn victory would be "catastrophic" for the Labour party.
Corbyn, who began the leadership race with 200/1 odds of winning, is widely tipped to become Labour leader on Saturday. In an interview with BuzzFeed News, Johnson spoke about the "idealism of many hundreds of thousands of Labour members".
He said: "What I think they saw in Jeremy Corbyn was this kind of originality and authenticity and willingness to say exactly what he thought, and that has proved very seductive.
"The trouble is that his manifesto, his plans for the country, are diametrically the opposite of what the country needs. It is possible to have a charming air of authenticity and yet to be totally wrong about what you're trying to do."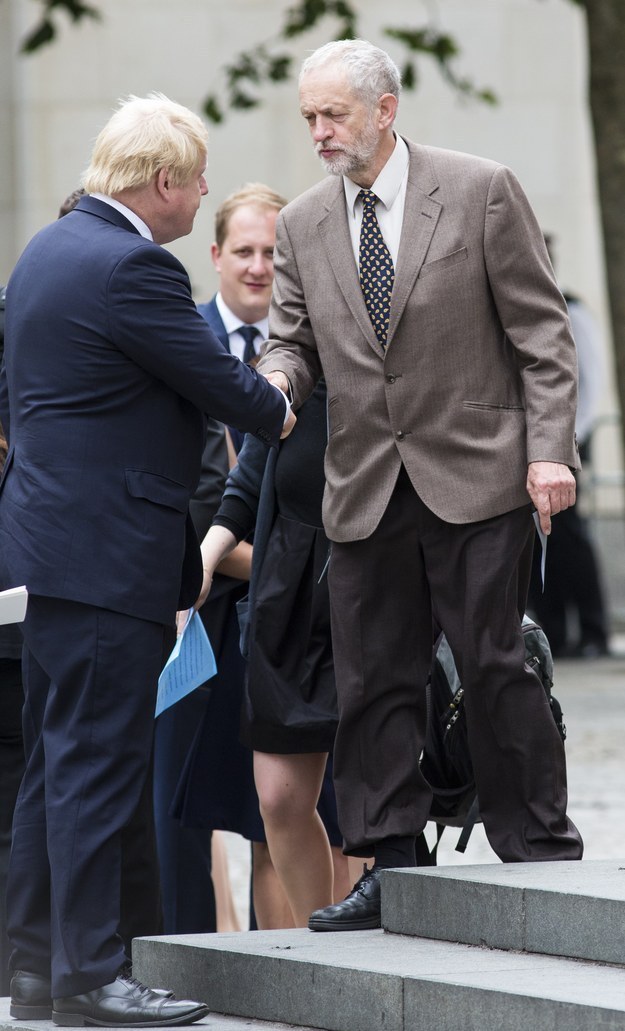 Johnson said he had been unimpressed with Corbyn's reaction to David Cameron's statement in the House of Commons on Monday, when the prime minister announced that the RAF had targeted and killed a British-born ISIS fighter in Syria.
Corbyn did ask Cameron a question afterwards but referred only to the refugee crisis rather than the air strike. Johnson said: "I was sitting there during that statement and heard Jeremy Corbyn speak and I have to say it was very striking that he did not comment on the drone strikes."
The mayor added: "It seems that everyone's decided who's going to be elected tomorrow. Jeremy Corbyn seems to have got it and that is quite a catastrophic decision by the Labour party.
"I think they are taking their ideas, policies back to a very, very sterile period when Labour was totally unelectable. They're going back to a trade-union-dominated, high tax, high spending epoch of the 1970s which is exactly what this country does not need."
Johnson was speaking just hours before Sadiq Khan won Labour's nomination to succeed him as London mayor. Khan is likely to be up against Tory MP Zac Goldsmith in next May's election.
Asked by BBC London whether he had any advice for Labour's candidate, Johnson said, "I don't think they're going to win, by the way – but my advice to any incoming mayor would be: Don't do anything too dramatic in the first 24 hours."
Looks like there are no comments yet.
Be the first to comment!