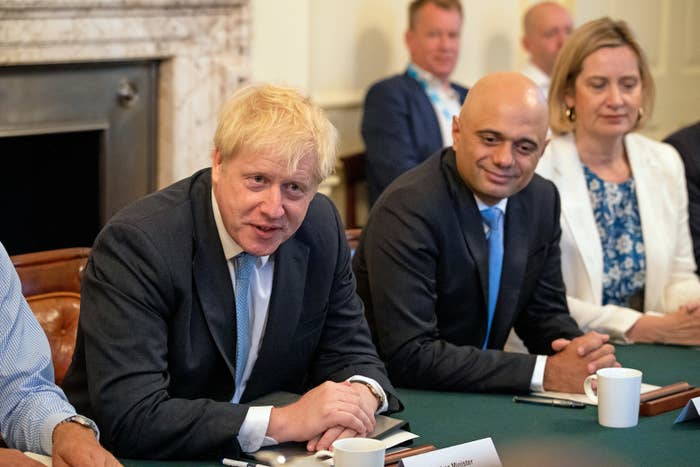 Boris Johnson has confirmed that he has watered down his apparent plans for an inquiry into Islamophobia within the Conservative party — and is looking instead at an "investigation into all types of prejudice and discrimination".

The party also declined to say on Thursday when the probe would be held, saying the timing would be guided by the government's review into a definition of Islamophobia.
It comes after Labour MP Tan Dhesi made a powerful speech in the House of Commons, calling on Johnson to commit to an investigation and demanding an apology over his "derogatory and racist" remarks in newspaper articles.
During the leadership hustings, Johnson appeared to commit to supporting an external investigation into anti-Muslim hatred in the party if they became PM.
Sajid Javid, then home secretary, asked his rivals whether they would agree to holding an inquiry into the issue. All of the other candidates, including Johnson, nodded or voiced their agreement.
Javid, who is now Johnson's chancellor, said then that people were "right to have concerns about growing anti-Muslim hatred in our country".

However, Johnson then appeared to downgrade the inquiry to a general investigation in June, and weeks later, Tory party chair James Cleverly refused to confirm whether it would be specific to Islamophobia.
A Conservative spokesperson told BuzzFeed News: "The party is working to study options for an investigation into all types of prejudice and discrimination, which would include reviewing how we can further improve the party's disciplinary processes.
"The timings and details of any such investigation would be guided by the government's review into a definition of Islamophobia."
Later at a press conference, Johnson said it would be a "general inquiry into all manner of racism and hate crime", adding: "We have a zero tolerance policy towards Islamophobia and all manner of hate crime and prejudice within the Conservative party as you can imagine."
The Muslim Council of Britain (MCB) said the statement was disappointing and a specific inquiry was urgently needed. A spokesperson said: "The Conservative party's approach to Islamophobia has thus far been one of denial and obfuscation.
"Let's be as clear as possible: The Conservative party has a specific problem with Islamophobia — it makes sense to have a specific inquiry looking at this. There is no trust in the Conservative party for it to conduct this inquiry itself — it should be done independently. The party claims to act swiftly so an inquiry should not be kicked into the long grass."
Johnson was widely condemned last year for comparing women in burqas to "letter boxes" and "bank robbers" in his Daily Telegraph column.
BuzzFeed News has extensively covered the Tory party's troubles with its handling of anti-Muslim hatred over the last few months, presenting them with evidence of dozens of members who have made anti-Muslim remarks online, including targeting Javid for his Muslim background.
We also revealed that the Tories had failed to suspend two councillors who had made anti-Muslim comments, and that members who had been suspended for anti-Muslim bigotry were quietly being told they could stay in the party.
Dhesi was loudly applauded at Prime Minister's Questions when he demanded a dedicated inquiry into Islamophobia. "Rather than hide behind sham and whitewash investigations, when will the prime minister finally apologise for his derogatory and racist remarks?" he said.
"Those racist remarks have led to a spike in hate crime. Given the increasing prevalence of such incidents within his party, when will the prime minister finally order an inquiry into Islamophobia within the Conservative party, which was something that he and his chancellor promised on national television?"
Johnson replied: "If the honourable gentleman took the trouble to read the article in question, he would see that it was a strong liberal defence of everybody's right to wear whatever they want in this country.
"I speak as somebody who is proud not only to have Muslim ancestors, but to be related to Sikhs like him. I am also proud to say that, ​under this government, we have the most diverse Cabinet in the history of this country."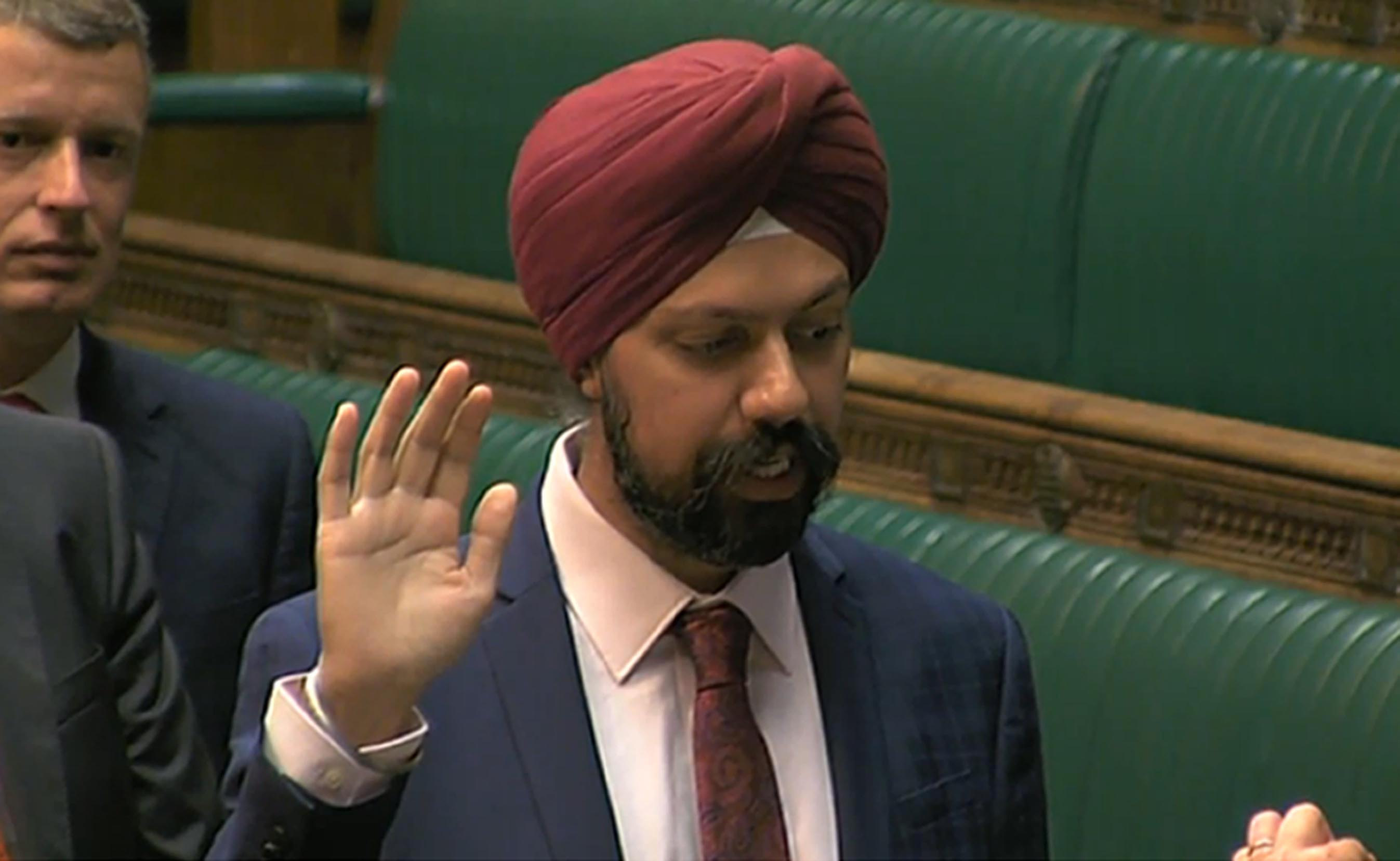 Dhesi, the first turban-wearing Sikh MP, told BuzzFeed News after PMQs: "Once you've been called a terrorist or a Taliban or a towelhead and someone's tried to pull off your turban, you know full well the hurt, pain felt by Muslim women who are already marginalised when someone in a position of authority decides that they are going to scapegoat those women, that particular community in order for their own particular gain — a divide and rule policy.
"He was trying to pander to his base in terms of the ageing right-wing Tory party membership. His response was pathetic, what he should have been saying is, 'I'm sorry for my hurtful comments, I apologise'.
"There's no point him harping on about his Muslim heritage, I'm not really interested in his family tree. I've got Polish and Scottish relatives in my family — that doesn't give me carte blanche to be making racist remarks against Scottish or Polish people."
Dhesi added: "I think the message it's sending, not only to minority communities but also to wider society, is that it's OK to make flippant remarks and downright racist remarks about different people, that's now become the norm.
"He is someone who knows the power of his words, he knows how the construction and formulation of words can have a devastating attack and he knew full well what he was doing — that's why it was incendiary and that's why the likes of me need to call him out."
The MCB spokesperson said the Tories had "no problem in applying party discipline when it wants to, as it showed this week, and yet has dithered on dealing with clear incidents of Islamophobia amongst MPs, councillors, representatives and members, which number in the hundreds".
"There is no excuse for this ongoing racism at the top of our politics," they said. "And there needs to be an independent inquiry now."