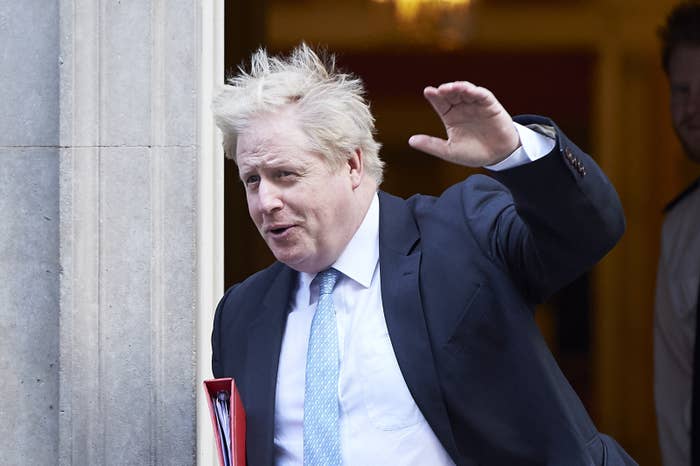 Boris Johnson has pencilled in Valentine's Day for a big speech spelling out his vision for a "liberal Brexit", BuzzFeed News has learned.
The foreign secretary was due to make his speech earlier this week but it has been delayed to allow the Brexit "war cabinet" to first thrash out ideas on Wednesday and Thursday on a future trade deal with the European Union.
His latest intervention is being pitched as an attempt to unify different wings of the Conservative party. Tensions have been running high since BuzzFeed News revealed that a government impact assessment had found that leaving the EU will adversely hit almost every sector and every UK region.
Allies say that Johnson wants to put forward an optimistic, hopeful vision of life after Brexit to counter the mounting concerns being raised by Remainers.
But his speech will once again be seen as a thinly veiled bid for the top job, amid rumblings within the party that Theresa May is on the brink of a leadership challenge.
A government source told BuzzFeed News: "The speech is being pitched as a bid to unify the party. But with the way things are, it could easily end up as a Valentine's Day massacre."

To further complicate matters, a speech on 14 Feb would come just a few days before May is due to make a major speech of her own to the annual Munich Security Conference, in which she will seek to reassure EU leaders that the UK will stay closely aligned with them on defence and security after Brexit.
It comes after Johnson sparked a cabinet row last September by using an interview with the Sun to lay down his "red lines" for leaving the EU – overshadowing the Tory party conference.
That came just over a week after he penned a 4,000-word article for the Daily Telegraph reiterating his controversial – and much debunked – claim that Britain would be able to claw back £350 million a week for the NHS post-Brexit.
Johnson was rebuked by the PM and other ministers at a cabinet meeting last month after newspapers were briefed in advance that he would demand an extra £5 billion a year for hospitals struggling with the winter crisis.
Such a cash injection would have allowed him to show he was acting on his EU referendum claim that the NHS would directly benefit from Brexit.
A source familiar with the planned Brexit speech insisted that Johnson had not yet locked in a date, but confirmed it was imminent.