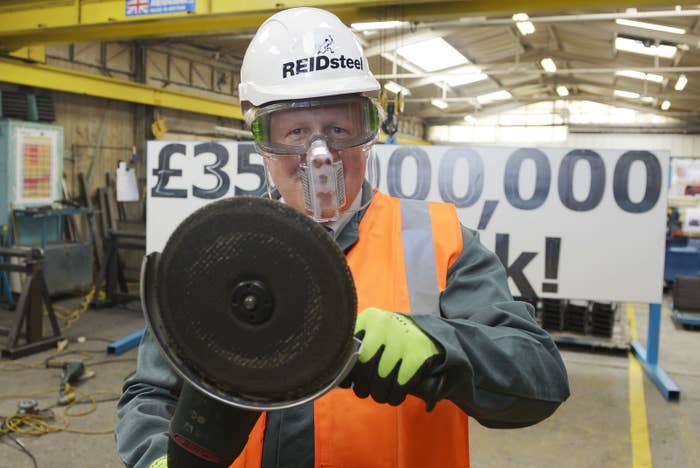 Theresa May has been urged to investigate whether Boris Johnson has broken the ministerial code by setting out his own vision for Brexit in a national newspaper.
The Liberal Democrats also accused the foreign secretary of repeatedly breaking one of the "seven principles of public life" – which applies to all holders of public office – by claiming that the NHS could get an extra £350 million a week after Brexit.
Johnson sparked a major row earlier this month by using a 4,000-word article in the Daily Telegraph to resurrect the controversial claim, which was bitterly disputed by the Remain campaign during the referendum and comprehensively debunked.
His surprise intervention came at a delicate time in the Brexit negotiations, leading to reports that he was planning a leadership bid, but he denied this and insisted he was fully behind the prime minister.
Lib Dem Brexit spokesperson Tom Brake wrote to the PM on Thursday, calling on her to launch an investigation.
In his letter, he said: "As you will be aware, the seven principles of public life are selflessness, integrity, objectivity, accountability, openness, honesty, and leadership. Ministers are expected to observe these in addition to the ministerial code.
"Boris Johnson has repeatedly broken the sixth principle which requires holders of public office to be honest, notably in relation to his claim that £350 million per week will be available to the NHS post-Brexit."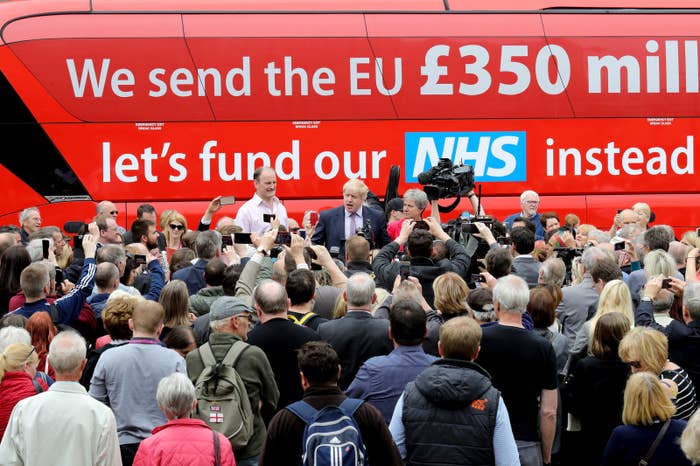 Brake said Johnson had also "repeatedly broken the ministerial code, most recently in his article to the Daily Telegraph and subsequent comments regarding the transition period".
He said the foreign secretary had breached collective responsibility by openly criticising the government, and failed to recognise the conflict between his public duty and his private interests.
"It is time the prime minister called time on Johnson's antics and gave him the sack," Brake said in a separate statement.

"It is an affront to the office of foreign secretary for the role to be used as little more than a platform for the office holder's leadership ambitions. And it is an insult to the British people for their foreign secretary to be peddling mistruths to them on the biggest foreign policy issue of the day, Brexit."
A Downing Street source said: "This is a vexatious letter from a political party that opposes the will of the British people in delivering Brexit."

BuzzFeed News has contacted Johnson for his response.