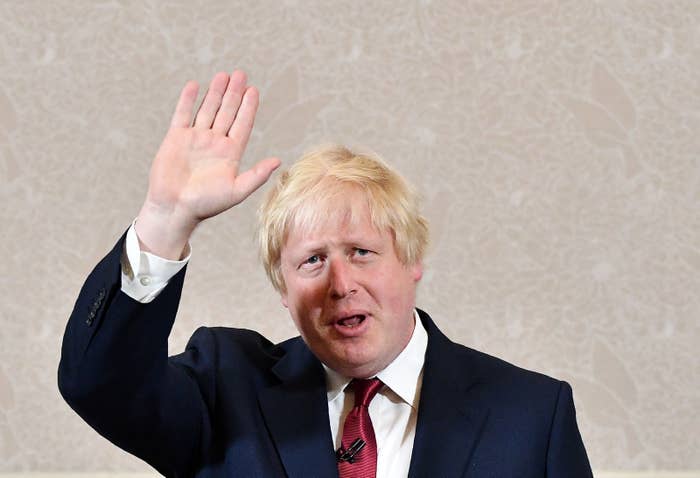 Boris Johnson has made a dramatic exit from the Tory leadership race just two hours after his fellow Leave campaigner Michael Gove announced his own surprise bid.
The former London mayor was long tipped as the successor to David Cameron and had gathered journalists at a press conference on Thursday, supposedly to launch his campaign.
But 10 minutes into a rambling speech about the leader required to steer Britain post Brexit, Johnson dropped his bombshell: "Having consulted colleagues and in view of the circumstances in parliament, I have concluded that person cannot be me."
There was an audible gasp of surprise from both reporters and his MP supporters at the event in St Ermin's Hotel, central London. Journalists shouted "Who are you backing?", but Johnson walked straight out after his speech without taking questions.
Johnson's withdrawal came just a couple of hours after Gove, who had been assumed to be Johnson's "dream team" running mate, sent shockwaves around Westminster by releasing a statement announcing his own leadership bid – saying frankly that he did not have confidence in Johnson.
"I respect and admire all the candidates running for the leadership," Gove said. "In particular, I wanted to help build a team behind Boris Johnson so that a politician who argued for leaving the European Union could lead us to a better future.
"But I have come, reluctantly, to the conclusion that Boris cannot provide the leadership or build the team for the task ahead. I have, therefore, decided to put my name forward for the leadership."
The statement was swiftly followed by Tory MPs who had been backing Johnson jumping ship to the Gove campaign. They included pro-Remain business minister Nick Boles, and pro-Leave justice minister Dominic Raab.
It means there are five Tory leadership candidates: justice secretary Gove, home secretary Theresa May, work and pensions secretary Stephen Crabb, energy minister Andrea Leadsom, and ex–defence secretary Liam Fox.
Later Gove expanded on his shock announcement in an interview with BBC News. He said: "There were a number of people who had said to me in the course of the week: 'Michael, it should be you.'"
He also said he had not yet spoken to Johnson about his decision. "I tried as hard as I could but last night, reflecting on this, I came to the conclusion that ultimately Boris could not build that team, could not provide that leadership and that unity."
But the decision by Johnson to quit the race sparked some anger among Tory MPs and peers. Ex–cabinet minister Lord Michael Heseltine told BBC Radio 5: "I think there will be a profound sense of dismay and frankly contempt. He's ripped the party apart.
"He's created the greatest constitutional crisis of modern times. He's knocked billions off the nation's savings. He's like a general that led his army to the sound of guns and at the sight of the battlefield, abandoned the field."
Heseltine added: "I have never seen so contemptible and irresponsible a situation. He must live with the shame of what he has done."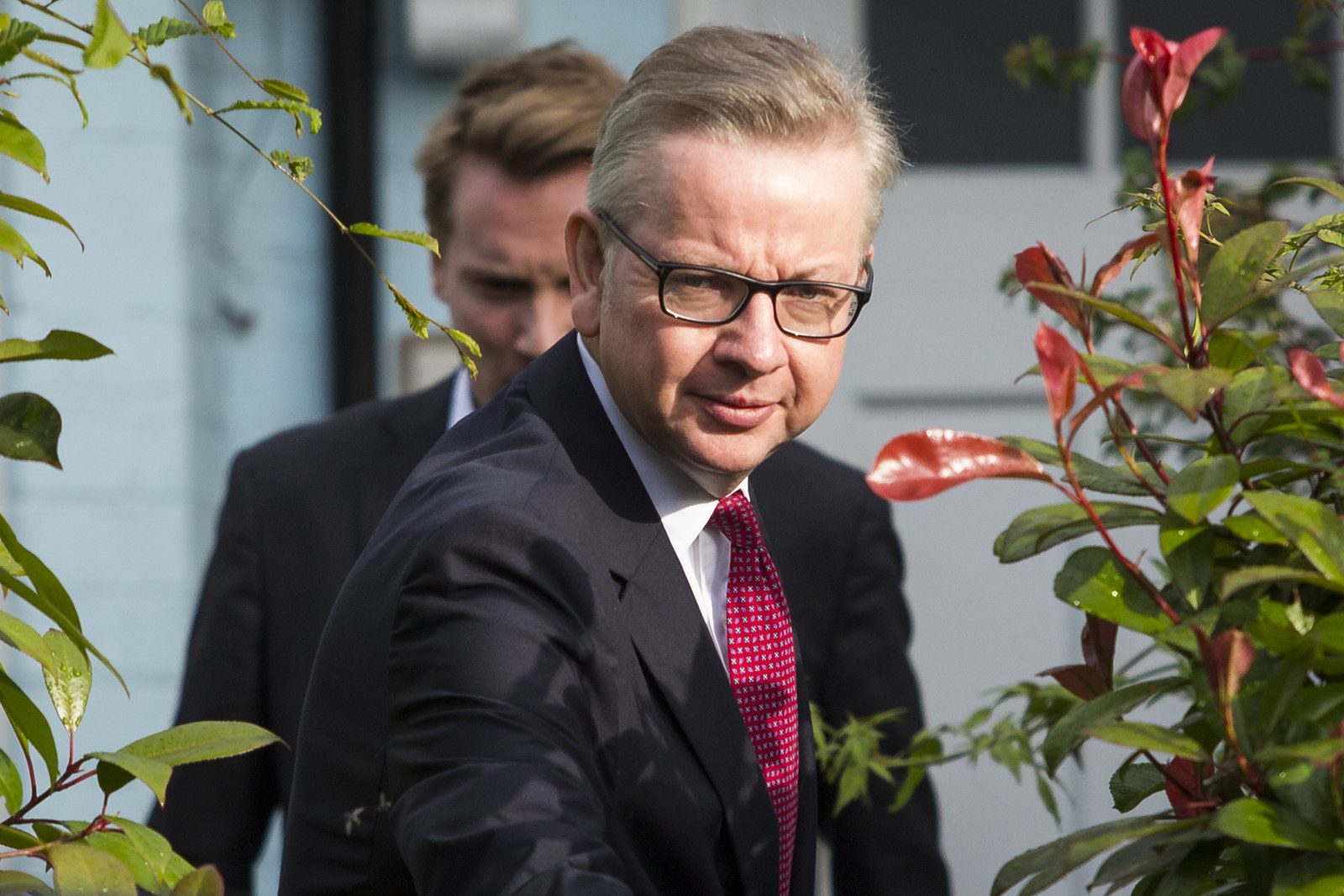 Gove's surprise move came after a leaked email from his wife, Sarah Vine, to him on Wednesday revealed deep concerns about Johnson's ability to be prime minister. Johnson and Gove had campaigned side by side to get Britain out of the European Union.

But allies of Johnson said Gove's statement had come as a complete surprise and the ex-mayor had no choice but to step down as some of his key MP supporters defected.
Tory MP Mark Field, who was at Johnson's press conference, said: "I think Boris took a realistic view about where likely support was going to come from and some of his core team around him had disappeared. It's greatly to be regretted."
Other Tory MPs who backed Johnson were more vocal in their criticism of Gove.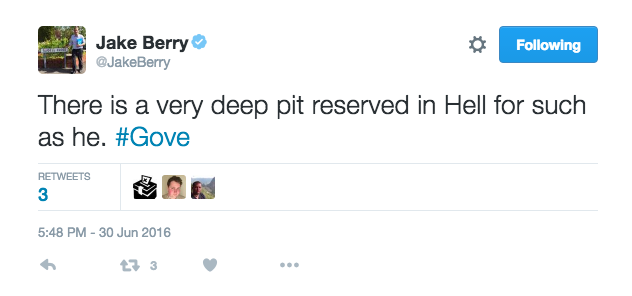 Earlier, May launched her own bid for No. 10, positioning herself as the strong, serious candidate at a time of deep uncertainty in the wake of Brexit.

Speaking in front of a library backdrop to signify her gravity, she said politics was not a "game" – just one of numerous swipes at Johnson, who May's allies believe is too lightweight to be PM.
May, a Remain supporter who kept a very low profile during the referendum campaign, made clear she would not introduce an emergency Budget, would not invoke Article 50 – the formal process that kickstarts Brexit – before the end of the year, and would not call a general election before 2020.
She said: "Following last week's referendum, our country needs strong leadership to steer us through this period of economic and political uncertainty and to negotiate the best possible terms as we leave the EU. We need leadership that can unite our party and our country."
May said she wasn't "a showy politician", adding: "I don't tour the TV studios, I don't gossip about people over lunch, I don't go drinking in parliament's bars. I don't often wear my heart on my sleeve. I just get on with the job in front of me."
And in a further dig at Johnson, she said: "Boris negotiated in Europe. I seem to remember last time he did a deal with the Germans, he came back with three nearly new water cannon."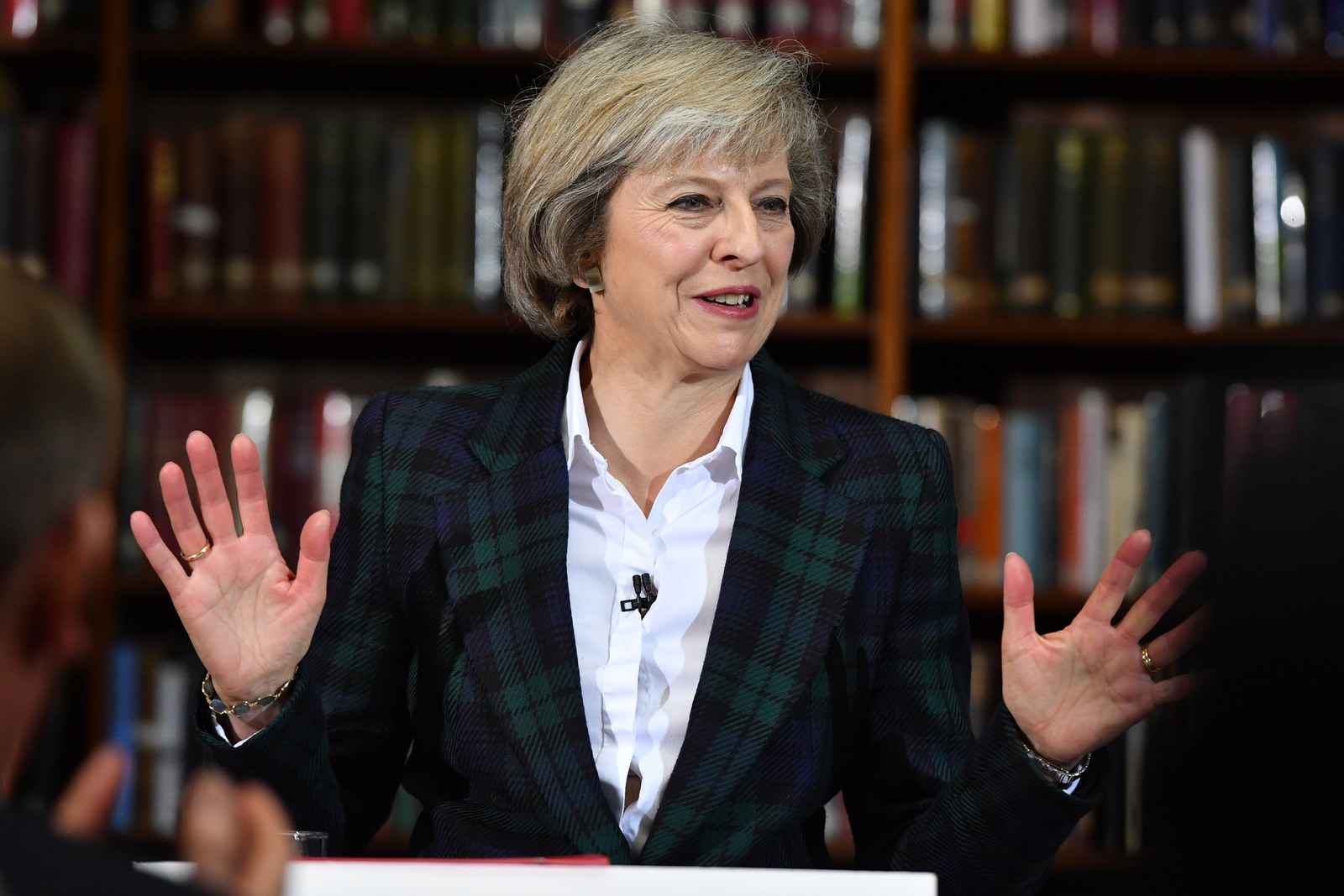 Leadsom and Fox also confirmed their leadership bids on Thursday. Leadsom, a prominent Leave campaigner, told Sky News she was "shocked and disappointed" by Johnson's decision not to stand.
But Leadsom said she had decided to run "because I genuinely believe the next leader has to be somebody who sees the opportunity of leaving the EU and who is completely determined to deliver on what the people have to do".
Fox, who also supported Brexit, said the referendum had ushered in a "new dawn" for Britain. "We must approach it in a spirit of confidence, optimism, and hope," he said. "We are not leaving the EU, we are rejoining the rest of the world."
Crabb declared his own candidacy on Wednesday, flagging up his working-class credentials growing up in a council house in Wales.
Nominations for the Tory leadership candidates closed at noon on Thursday and MPs will now vote to whittle the field down to two. The first ballot will be held on Tuesday, with the contender with the fewest votes eliminated, and then further ballots will be held on successive Thursdays and Tuesdays.
When two frontrunners have been chosen, their names will be put to Tory members across the country who will vote for their favourite. The next Tory leader, who automatically becomes prime minister, will be announced by 9 September.