Back in 2006, the Tories' new leader David Cameron famously posed with a husky in the Arctic in an effort to modernise the party brand.
On Thursday – almost 12 years later – his successor Theresa May will make a speech vowing to eliminate all avoidable plastic waste within 25 years. "This truly is one of the great environmental scourges of our time," she will say.
The prime minister will urge supermarkets to introduce "plastic-free aisles", extend the 5p plastic bag charge to all retailers, and promise to look into raising taxes or charges on single-use plastics like takeaway boxes.
Almost out of nowhere, the environment has become a hot topic at Conservative HQ. Number 10 has been laying the ground for May's speech all week; on Sunday she told BBC1's Andrew Marr: "Nobody who watched Blue Planet will doubt the need for us to do something."
After the new cabinet was appointed (or reappointed, as it turned out) on Monday, its first meeting the next day was dominated by a briefing from environment secretary Michael Gove – while clutching his new reusable coffee mug, of course – on the "throwaway culture which plastics encapsulate".
This is an issue that Conservative HQ hopes will grab the attention of voters outside the Tory bubble – particularly the younger voters who abandoned them at the last election – and prove that the party does have a heart.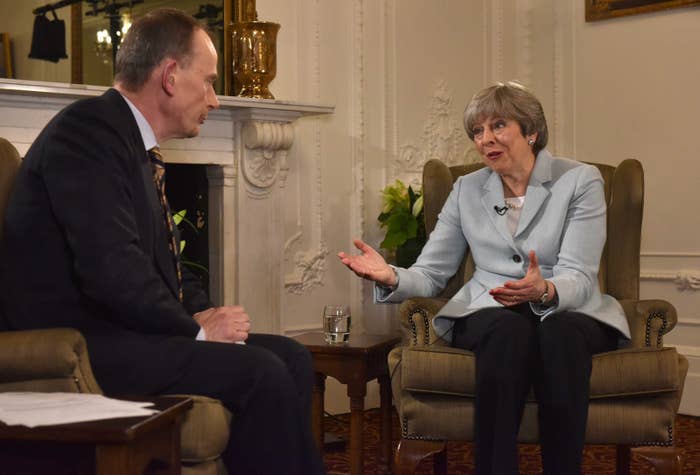 This week alone, May has vowed to plant 50 million trees in a "Northern Forest" stretching between Liverpool and Hull, foreign secretary Boris Johnson has condemned the "appalling trade" of tigers in Laos, and a ban on the plastic microbeads found in some face scrubs and toothpastes has come into effect.
"Given the election result last year and the poor performance of the Conservatives among younger voters, environment is a big political opportunity for them," Sam Hall, senior research fellow at Bright Blue, a liberal conservative think tank, told BuzzFeed News.
"I think it's an issue that appeals to centre-ground voters, to people in urban areas, Remain voters as well – people who the Conservatives need to win over in future. It's not particularly unpopular with any demographic, but it's particularly popular with the ones that the party needs to reach."
Polling for Bright Blue in September found that climate change was the top issue that 18- to 28-year-olds wanted senior politicians to discuss more often. In fact, the most popular policies among under-40s were environmental, including generating more renewable energy and banning the sale of ivory products.
Polls also suggest that Britons of all ages are keen on specific action to limit the use of plastics. A YouGov survey in November found that 63% of people supported a new charge on disposable coffee cups, against 24% who opposed it (and 13% who didn't know). A separate survey, carried out by the same pollster in 2014, found that 65% of people supported an imminent 5p charge on plastic bags.
Chris Curtis, political researcher at YouGov, said: "These policies in themselves are popular when they are little things people can do to help the environment that don't necessarily cost them much or have a massive impact on their lives."
He suggested the environment was probably being used by the Conservatives as a way to "detoxify the brand" – or, as May put it herself in 2002, get rid of the "nasty party" image.
"If you're talking about the things you can do for the environment, that can help make people see you as nice people who care about the planet," Curtis added. "And that's something we know the Conservatives are quite weak on."
Even some Tory party staffers are privately sceptical about the motives of government and question whether May's heart is really in it. But they say it is hard to deny that issues of animal welfare and the environment do well on social media, allowing the party to reach that all-important youth demographic.
In 2017, a misleading story claiming the Conservatives had voted "that animals cannot feel pain" became the most viral politics article of the year. Tory MPs reported their inboxes quickly filling up with complaints from furious constituents.
Mary Creagh, the Labour chair of the Commons environmental audit committee, said of Tory HQ: "All their internal party focus groups have told them that young people didn't trust them on the environment, that Theresa May's plans to have a free vote on fox hunting were very toxic; this is about detoxifying the Tory brand," she said.
"We've got to make sure this doesn't turn into 'hug a husky part two', which rapidly developed into 'cut the green crap' a couple of years later."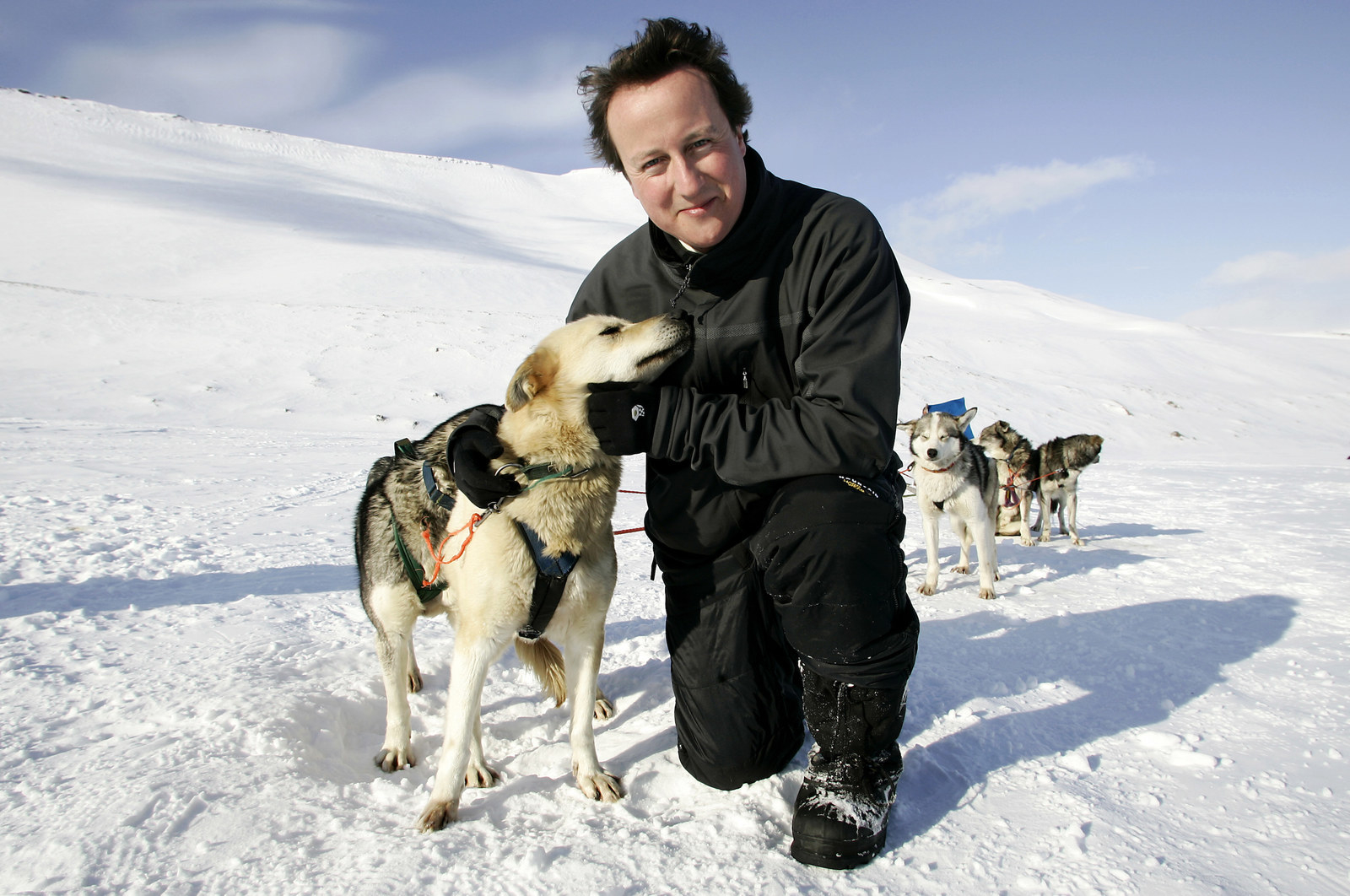 "Cut the green crap" is a reference to the Sun's infamous 2013 splash, which claimed Cameron had ordered aides to slash green taxes that were "pushing up" household energy bills.

Creagh added: "I don't think we can wait 20 years to eliminate unavoidable plastic waste; I'm not prepared to wait until I'm 70 to see that happen."

Caroline Lucas, coleader of the Green Party, also claimed the PM's speech was mainly about boosting the Tories' own environmental credentials.
"They recognise that they're still not appealing to the public in terms of being a compassionate party and they've decided that animal welfare and the environment is a good way of giving themselves a bit of a facelift," she told us.
"But the reality is that when it comes to some of the deeper structural issues around why our environment is in such a bad state – they're not tackling those."
Lucas welcomed the extension of the carrier bag levy but called for "bolder steps" to tackle climate change, as well as a ban on fracking. "I doubt their motives a lot, [but] in a sense you could argue their motives don't matter as long as they're doing the right thing," she said.
"The bigger concern is that if you're only doing it really as a detoxification process, then the incentive to really get to grips with the bigger problems is simply not going to be there."
Meanwhile, May faces criticism from some veteran Tory backbenchers that the government is focusing on the environment and wildlife when it should actually be prioritising the NHS winter crisis, housing, and Brexit.
But Tory MP Neil Parish, who chairs the Commons environment committee, defended the government's decision.
"The health of our environment is intrinsically linked to Brexit," he told BuzzFeed News. "Addressing the throwaway culture will protect the environment, protect wild animals, and protect the countryside, which attracts many tourists worldwide."
On Thursday, the PM will proudly stand on a stage to announce her new environmental crusade, warning that the amount of single-use plastic wasted every year in the UK would fill 1,000 Royal Albert Halls.
"Today I can confirm that the UK will demonstrate global leadership," she will say. "We must reduce the demand for plastic, reduce the number of plastics in circulation, and improve our recycling rates."
Critics will be keeping a close eye on the government to ensure the rhetoric is matched by action.