As you may have heard, Ed Miliband has unveiled an eight-foot-high stone slab carved with Labour's election pledges.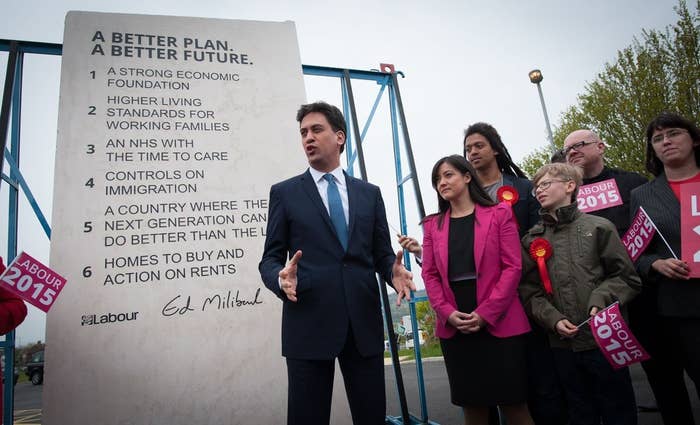 The stone will be placed in the Downing Street garden or at Labour's headquarters if Miliband wins power. But it started life in this Hastings car park.
The limestone monument has prompted sheer incredulity online.
After all: "There's such a fine line between stupid and clever."
It reminded a fair few people of Moses, the recipient of the Ten Commandments.
It also sparked memories of the opening scene from 2001: A Space Odyssey.
It wasn't long before a meme was born.
There were a few hashtags doing the rounds. #EdStone isn't an entirely positive one for Labour.
And, inevitably, there were puns.
But hang on, haven't we seen a pledge carved into rock before?
Either way, it reminded many of The Thick of It. Even the show's writer.