People Are Going Wild For This 20-Year-Old MP's First Speech In Parliament
The SNP's Mhairi Black accused Labour of letting down Scots in her first speech in the House of Commons.
Britain's youngest MP, Mhairi Black, has attacked Labour for its deep "lack of understanding" about Scotland in her maiden speech in the House of Commons.
The SNP MP, who is just 20, said she came from a "traditional socialist Labour family". But, she insisted: "It was the Labour party that left me, not the other way about."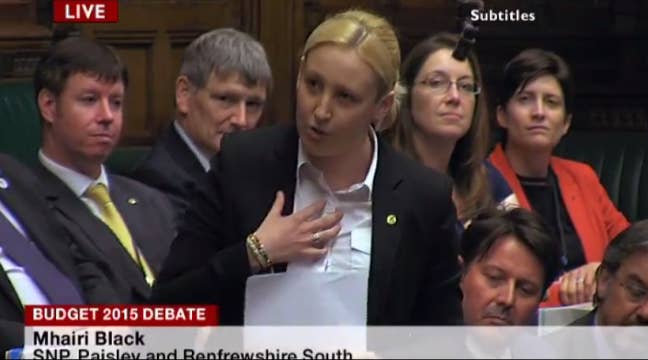 "The SNP did not triumph on a wave of nationalism ... We triumphed on a wave of hope," she said.
"Hope that there was something different, something better than the Thatcherite neo-liberal policies that are produced from this chamber."
The MP for Paisley and Renfrewshire South said she wanted to "hold a mirror to the face of a party that seems to have forgotten the very people they're supposed to represent".
But she also urged Labour to work with the SNP to defeat the Tories: "I reach out a genuine hand of friendship."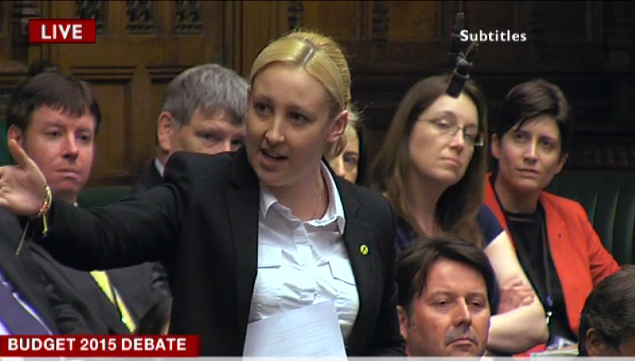 "Ultimately – people are needing a voice, people are needing help," she concluded. "Let's give them it."
Black also revealed that Scottish national hero William Wallace was born in her constituency.
And joked that she was the only 20-year-old in Britain that George Osborne would now help with housing – because she's an MP.
Black's speech was met with wild applause by her SNP colleagues, who were promptly rebuked by deputy speaker Eleanor Laing.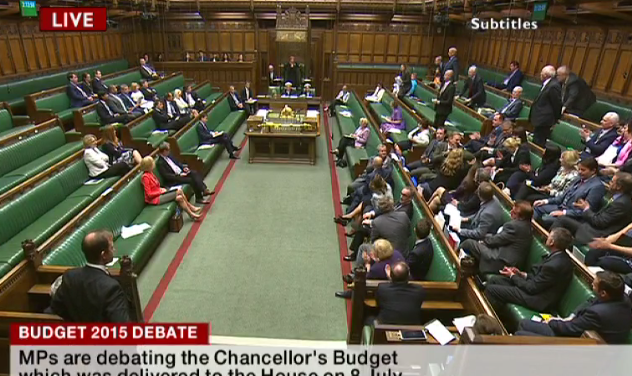 Laing urged the MPs to show their appreciation in a different way. Clapping has long been frowned upon in the Commons chamber, with MPs traditionally opting to wave their order papers or shout "hear, hear" instead.
It's fair to say quite a few people were impressed with her Commons debut, especially SNP supporters.
Her name was soon trending in the UK.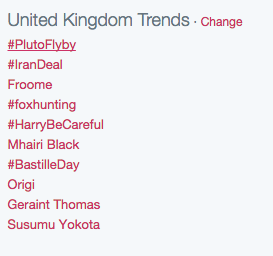 And people on all sides of the political spectrum were pretty impressed.