Nigel Farage has branded David Cameron "chicken" for apparently dodging a planned meeting with him in Brussels.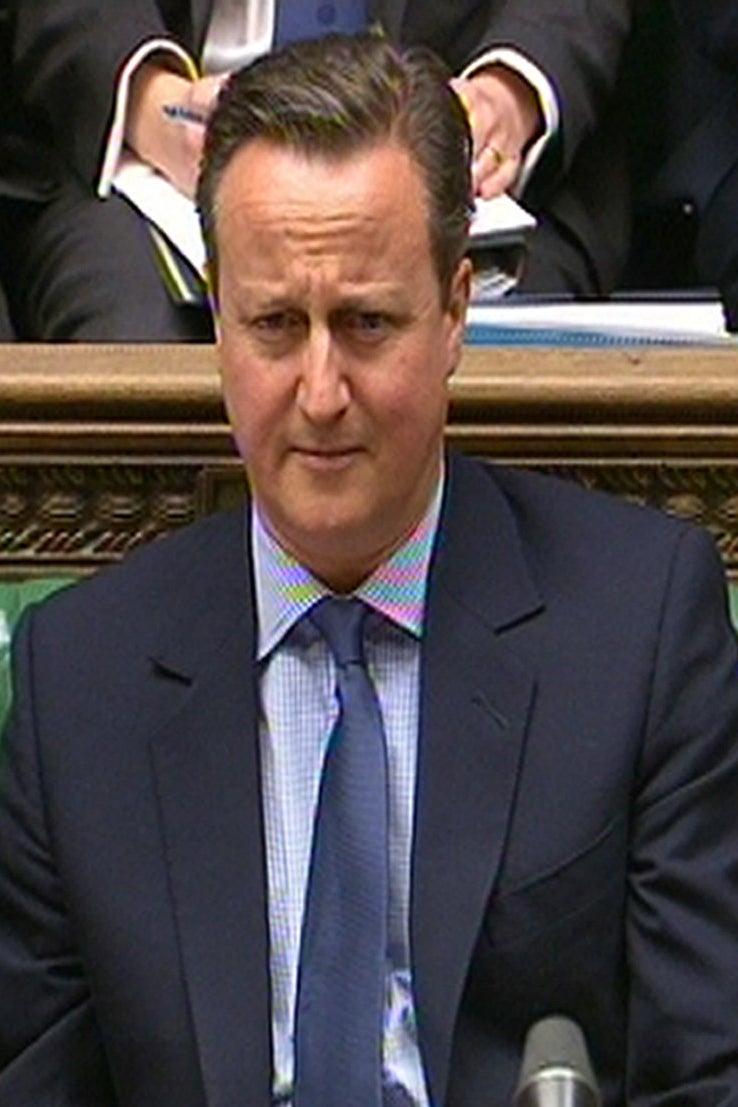 The UKIP leader was furious that the prime minister had changed his plans about meeting him on Tuesday ahead of a crunch EU summit two days later.
Number 10 announced earlier this month that Cameron would "meet with the chairmen of the political groups" at a special "conference of presidents".
The plan was to discuss the PM's package of reforms on Britain's relationship with the EU, which he hopes to secure agreement on to allow a referendum to take place in June.
Farage was due to be at the meeting in his role as co-president of the Europe of Freedom and Democracy group, a Eurosceptic group in the European parliament.
But Cameron's spokeswoman said on Monday there were no plans for the PM to meet Farage while he is in Brussels tomorrow.
Farage said in a statement: "The prime minister is chicken. I received my official documentation this morning to say that I was one of several meeting the PM tomorrow morning and he has now run away scared.
"Frankly I'm not surprised. Not only is the deal pitiful but he would not want me exposing the fact that even if he wins the referendum, the European parliament will veto it."
On Monday morning the official agenda on the European parliament website stated that Cameron would be attending the meeting. But by Monday afternoon, the reference to Cameron had been removed.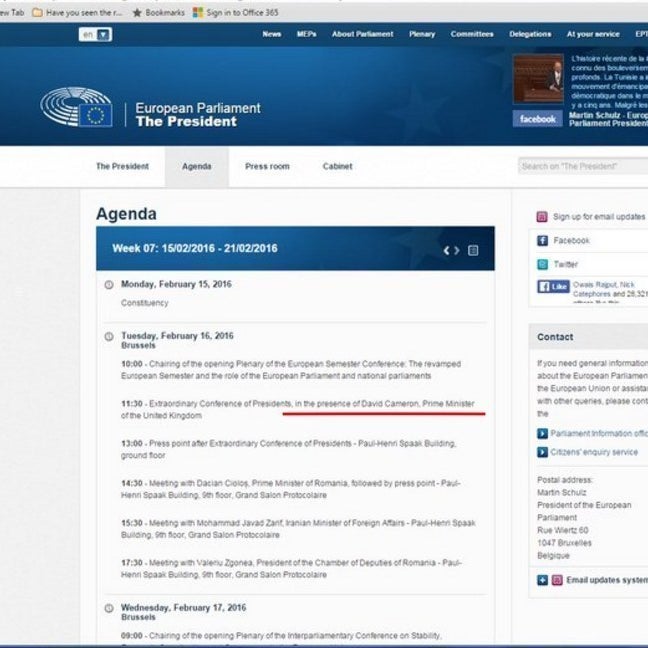 Asked whether the PM would meet Farage, Cameron's spokeswoman said: "No."
She said Cameron would instead have three separate meetings in Brussels on Tuesday. The first will be with Martin Schulz, the president of the European Parliament, and three MEPs – Guy Verhofstadt, Roberto Gualtieri, and Elmar Brok – who have been designated as "sherpas" for Britain's renegotiations.
The second will be with Gianni Pitella, the leader of the Socialists and Democrats group, and the third with Manfred Weber, the leader of the European People's Party group.
The PM's spokeswoman insisted: "He spoke to Mr Schulz last week and discussed what was the best way for him to use his time and it was agreed he would talk with the president, the sherpas, and major group leaders."
Looks like there are no comments yet.
Be the first to comment!