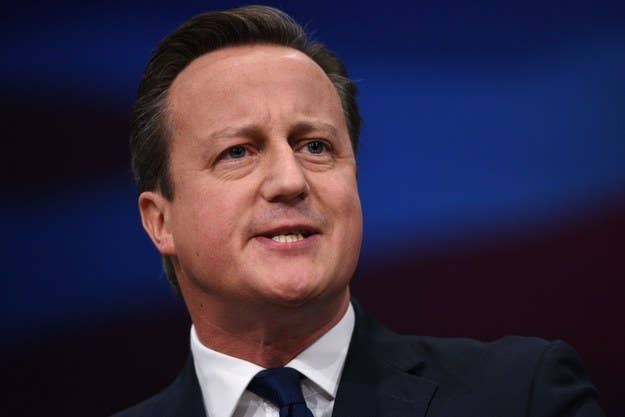 Police officers will be forced to record anti-Muslim hate crimes as a specific category in crime statistics for the first time, David Cameron has announced.
At the moment, Islamophobic attacks are lumped into general "hate crimes" – while anti-Semitic attacks are recorded in their own category. The prime minister said anti-Muslim crimes would now also be recorded in a separate category, giving the first accurate picture of the extent of Islamophobia in England and Wales.
The move will allow police, prosecutors, and councils to better understand anti-Muslim attacks in their area – and make sure enough is being done to tackle them. Cameron will also announce new funding for the security of all faith establishments, including mosques.
Home secretary Theresa May pledged the change earlier this year in a speech warning how hundreds of British Muslims face abuse every year because of their religion. Ed Miliband, then Labour leader, also vowed to force the police to record Islamophobic attacks.
Religious hate crimes soared by 45% and race hate crime by 4% in 2013–14, according to Downing Street. New stats released by the Home Office on Tuesday are expected to show further rises.
A report by Tell MAMA (Measuring Anti-Muslim Attacks) revealed on Monday that victims of Islamophobic attacks – ranging from online threats to physical violence and arson – are often reluctant to report incidents. Researchers found that many Muslim women were removing their headscarves and men were shaving their beards through fear of being targeted.
On Tuesday Cameron will host the first meeting of the new "community engagement forum", where he will hear from around 30 multi-faith representatives about how best to challenge extremism. He said: "I want to build a national coalition to challenge and speak out against extremists and the poison they peddle.
"I want British Muslims to know we will back them to stand against those who spread hate and to counter the narrative which says Muslims do not feel British. And I want police to take more action against those who persecute others simply because of their religion."
May added: "Hate crime has no place in Britain and I am determined to make further progress to ensure we can eradicate this deplorable act. Working with police to provide a breakdown in religious based hate crime data will help forces to build community trust, target their resources and enable the public to hold them to account."