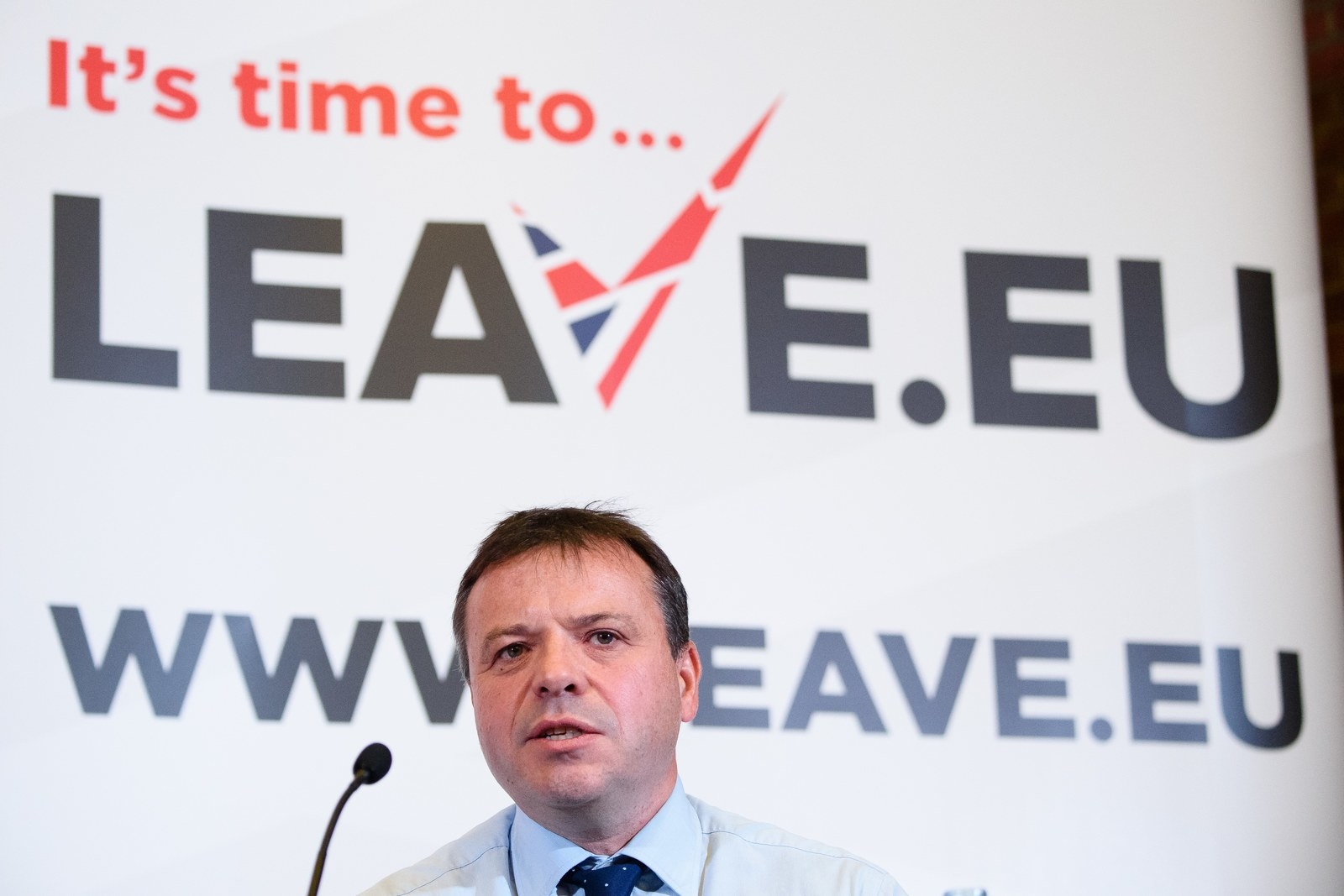 An anti-European Union campaign is considering whether to launch a legal challenge after the government announced that the deadline to register to vote in the EU referendum would be extended by two days.
Leave.EU, which is backed by UKIP and failed to win the official Leave designation, said the extension was a "desperate attempt" to register as many Remain voters as possible.
Potential voters now have until midnight on Thursday to register for the EU referendum after the official website crashed shortly before the original deadline at midnight on Tuesday.
Cabinet Office minister Matt Hancock said emergency laws would be rushed through parliament to ensure those people who register on Wednesday and Thursday are eligible to vote.
But Arron Banks, co-chair of Leave.EU, said in a statement: "For the government to alter election law during an election period is absolutely unprecedented and unconstitutional.
"This isn't some democratic initiative, it's a desperate attempt by the establishment to register as many likely Remain voters as possible before polling day.
"Terrific efforts have been made to target young people, thought to be more sympathetic to the EU, while older voters who backed Remain in 1975 but have grown heartily sick of the bloc after 40 years of broken promises were given a body swerve."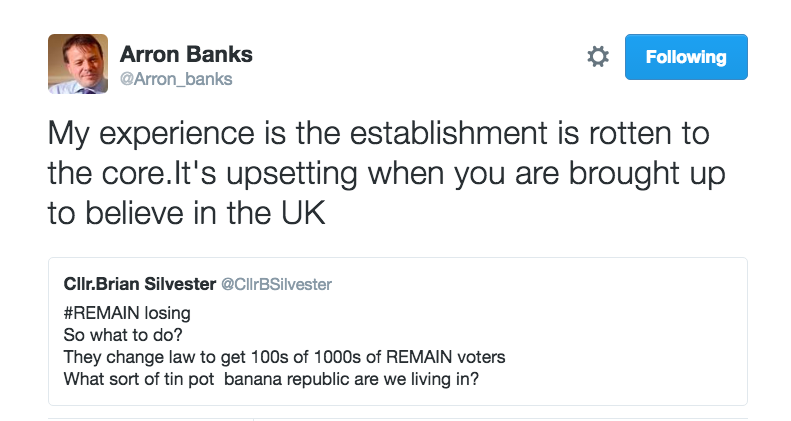 Banks also lashed out at the Electoral Commission for issuing "thousands of ballots to EU nationals with no right to vote" in the referendum, "turning a blind eye" to councils sending out leaflets suggesting that voters put their cross in the box for Remain, and "doing nothing" about the government spending over £9 million on pro-EU leaflets.

"Taken together, we believe that the above constitutes a clear attempt to rig the referendum or, at a bare minimum, to load the dice," he said.
"We believe it is unconstitutional at best and have been advised that with legitimate cause we could challenge this extension. We are therefore considering all available legal options with our legal team, with a view to potentially launching a judicial review now and after the outcome of the referendum on 23 June."
A senior Remain source said: "Arron Banks is of course free to waste his money in any way he sees fit. But it's extraordinary that the Leave campaigns are so upset by the prospect of people wanting to take part in the democratic process."
Vote Leave, the official Leave campaign, has stopped short of suggesting it will take legal action. But it said in an email to supporters that the "government and their allies are trying to register as many likely Remain voters as possible".
Back in April, Leave.EU also threatened legal action against the Electoral Commission for choosing to make Vote Leave the official anti-EU campaign. But Banks soon dropped the plans.
Looks like there are no comments yet.
Be the first to comment!