Anti-Cameron MP: We Need To Find PM "With A Live Boy Or A Dead Girl"
As speculation of a coup against David Cameron mounts ahead of the EU referendum, one unnamed Conservative MP gave this quote to The Sunday Times.
Tory MPs are turning against David Cameron as the EU referendum campaign enters its final few weeks. Speculation is mounting that the PM will be toppled in a leadership coup this summer, regardless of the outcome of the vote.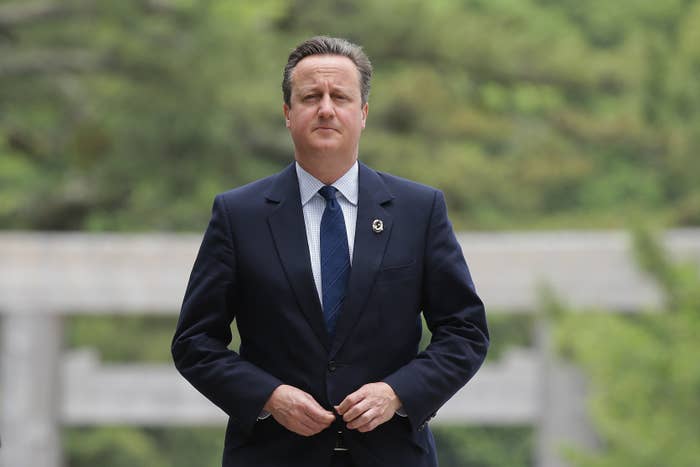 And one anti-Cameron MP has sparked anger on social media by giving this quote to the Sunday Times.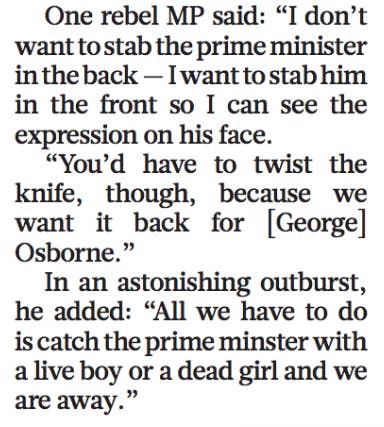 Yes, you read that right, the unnamed MP said: "All we have to do is catch the prime minister with a live boy or a dead girl and we are away."
The quote was originally attributed to US politician and former Louisiana governor Edwin Edwards, who said in 1983: "The only way I can lose this election is if I'm caught in bed with either a dead girl or a live boy."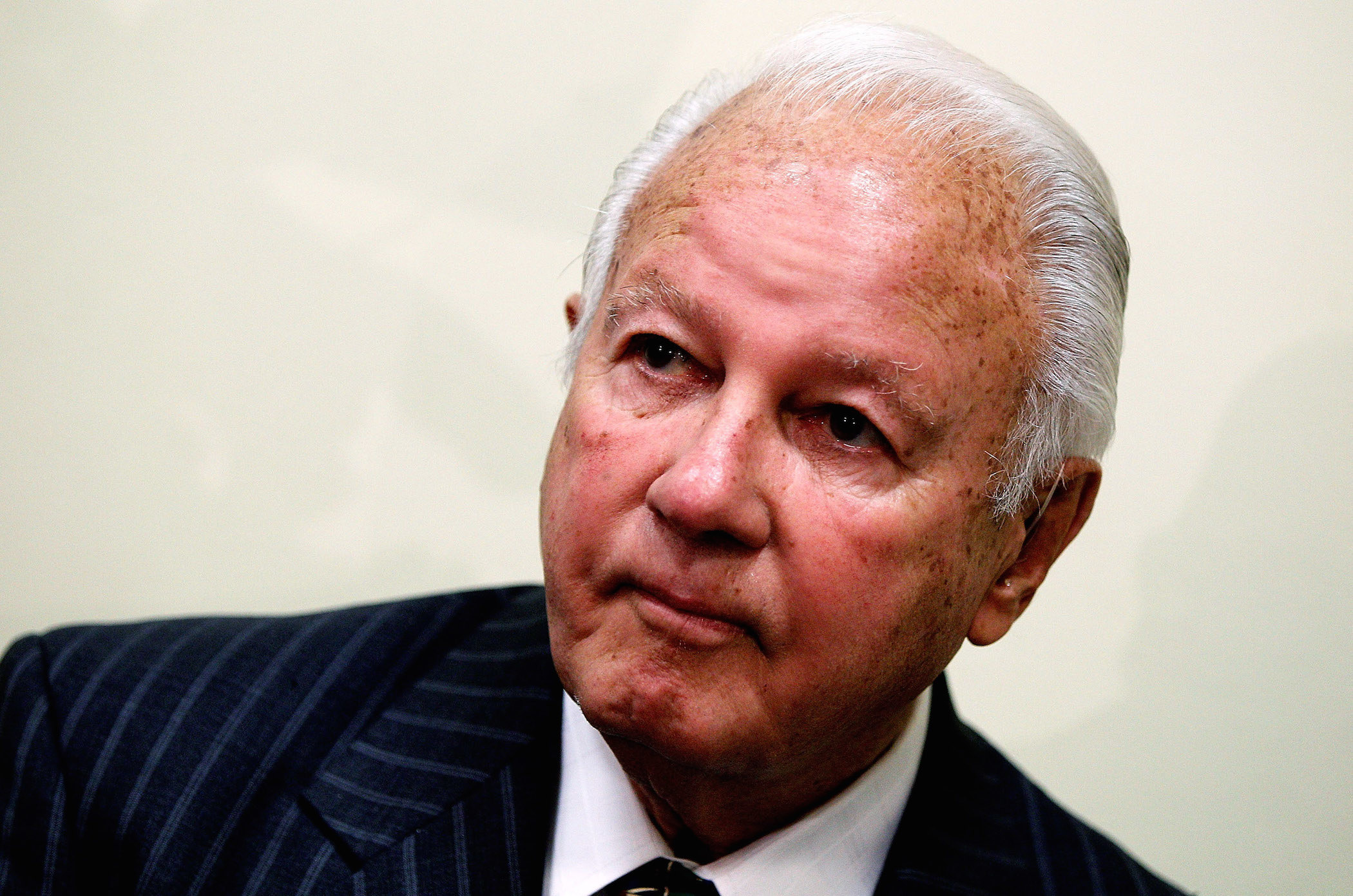 Nevertheless, the reported language used by the unnamed Tory MP shocked many on Twitter.
The quote underlines the strength of feeling against Cameron, who is campaigning for Britain to stay in the EU, among pro-Brexit MPs.
Many Conservative backbenchers are angry that Cameron has used the government machine in so-called "Project Fear" tactics to scare people into voting Remain. Tory MPs were particularly furious last week when the PM suggested that voting to leave the EU would be "immoral".
Tory backbencher Nadine Dorries revealed on Sunday that she has already submitted a letter calling for the PM to step down.
She told ITV's Peston on Sunday: "My letter's already in. If the Remain camp wins by a large majority, I think it would have to be 60/40, then David Cameron might just survive. But if Remain win by a narrow majority or if Leave, as I certainly hope and think will, win, he's toast within days."
A vote of confidence in Cameron's leadership will be held if 50 Tory MPs write to Graham Brady, the chairman of the party's 1922 committee. If Cameron then loses that vote, a leadership contest would be triggered.
Tory MP Andrew Bridgen, a prominent Eurosceptic, said it was "highly likely" that 50 MPs would demand a vote.
He told BBC Radio 5's Pienaar's Politics on Sunday: "Given the exaggerated claims that the prime minister's made, there probably would be 50 colleagues who would be very dissatisfied with the prime minister's performance."
Bridgen suggested that a new Tory leader should call a general election later this year to get a "new mandate".