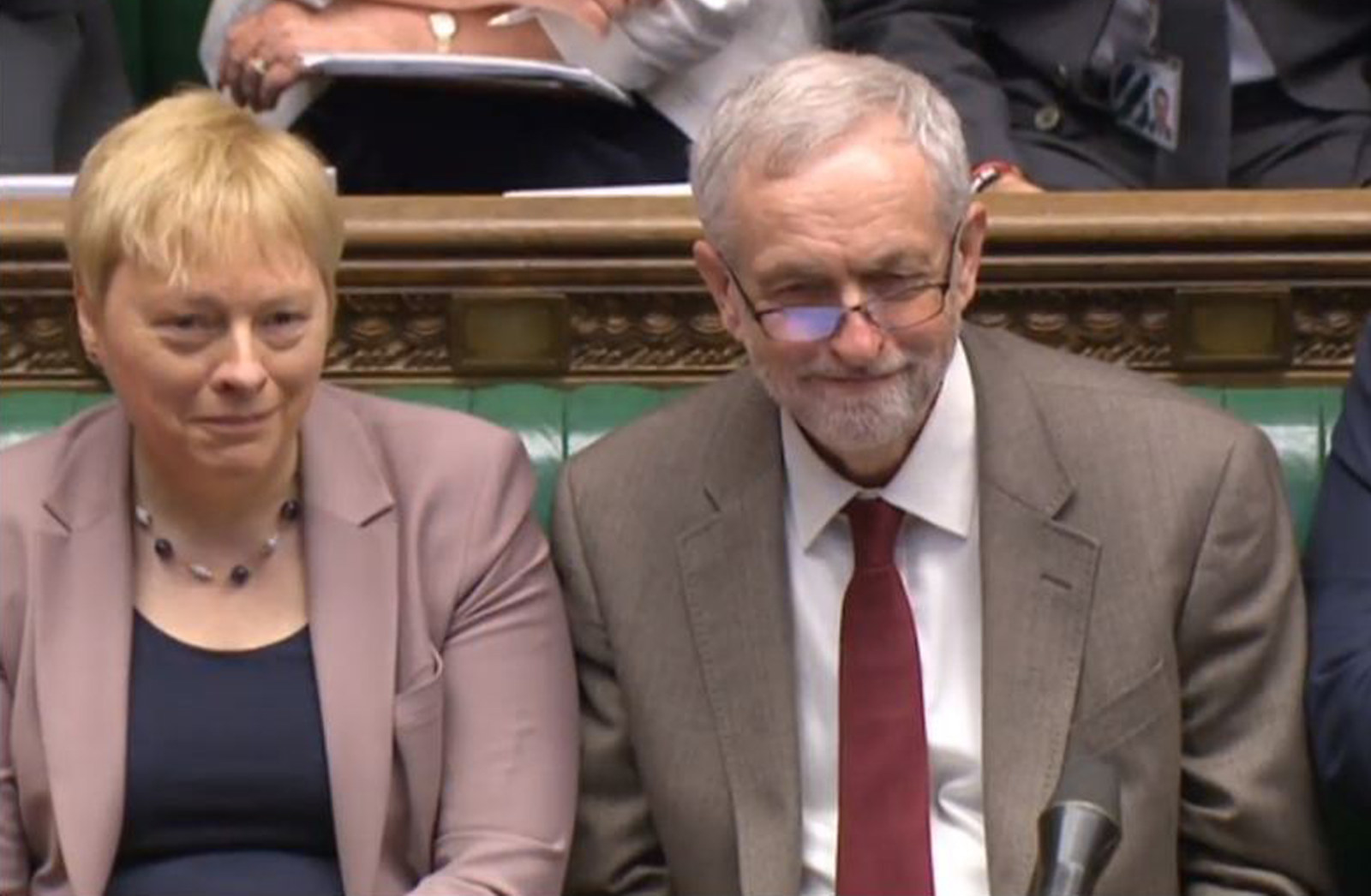 Labour leadership hopeful Angela Eagle has warned Jeremy Corbyn he is "not a leader" – and that he should not expect to get on the ballot paper of a new contest.
The former shadow business secretary said the Labour leader was "not listening" to colleagues and that she wants to unite the party, not split it.
But Corbyn said he was going nowhere and insisted he *would* be on the ballot paper automatically as the incumbent leader. He urged Eagle to "think for a moment" about her challenge.
Eagle, MP for Wallasey, will launch her leadership bid on Monday. Asked about Corbyn on ITV's Peston on Sunday, she said: "He's not a bad man, he's not a leader though.
"He doesn't connect with Labour voters, he doesn't connect enough to win an election, and he doesn't reach out in any meaningful way to other parts of the party.
"He's lost the confidence of his parliamentary colleagues and I really think now the time is for him to consider his position. ... He's not listening – that is not leadership."
Eagle said Corbyn would have to get nominations from MPs if he wanted to stand again in a fresh contest. That would be a major challenge for Corbyn after an overwhelming majority of Labour MPs passed a motion of no confidence in him last month.

Pressed on Corbyn's assertion that he would automatically be on the ballot paper, she said: "I mean, that has never been the case in the past, but that is a matter for the party's national executive committee, which will set out the terms of this battle."
But Corbyn suggested he would mount a legal challenge if he was not on the leadership ballot. He told BBC1's Andrew Marr Show: "I will challenge that if that is the view they take.
"I would just ask anyone in the party to think for a moment – is it really right that the members of the party should be denied a decision, a discussion, a choice in this?"
He insisted he was calm despite the mounting concerns over his leadership, saying there were "no wobbles, no stress, no depression".
"If at the end of the day an election somewhere results in a different leader, so be it," he said. "But I would be irresponsible if I walked away from a mandate that I was given and a responsibility that I was given."