Andy Burnham has said Labour must not be "frightened" of putting up taxes to keep the NHS running.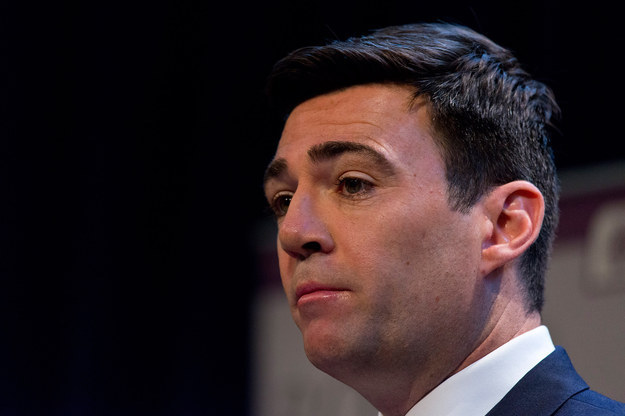 The shadow health secretary, who is running for the party leadership, said it was inevitable that the NHS would need more money before the 2020 election. The extra cash should always come from tax rises rather than limiting services or introducing charges, he said.
Burnham made the unguarded comments at a campaign event in Bradford, West Yorkshire, on Wednesday. He told the audience, "I want to be absolutely clear with you about this: I will never, ever allow an argument for charges rather than investment or restriction of services because we just can't afford them.
"I want to make this commitment to you. It goes back to what I was saying before about a plan for the economy where Labour's not frightened of saying: 'Where tax is needed we should raise it.'
"For the NHS we should make that argument; we shouldn't say that we will accept an NHS that slowly goes downhill. At some point it's going to need more money. And my view is it's going to need more money at some point in this parliament.
"We will have to go to the public and say, you know, if you want an NHS that is there for you, you will probably have to pay more tax for it."
Burnham insisted the British people would be happy to pay more tax for the NHS. People had accepted without question a Labour-commissioned report by Derek Wanless in 2002 which found the health service should be funded by higher levels of tax, he claimed.
"Everybody thought in parliament we were going to face a real backlash from the public – [but there was] not a murmur," he said. "People accepted it because they believe in the NHS, they know it needs to be properly funded, and they can see what's happening to it right now."
Burnham appeared to go further than he did in July, when he urged Labour to consider raising taxes to pay for social care. He accused the party then of being too afraid of "difficult headlines in the Tory press".
Last summer Labour was actively considering plans to raise national insurance to help fund the NHS. But the party ditched the idea in March – just two months before the general election – over fears that it would hit "middle- and lower-income families".
Instead Labour pledged a mansion tax on properties worth over £2 million to raise money for the NHS – which Burnham has since criticised.
A government source told BuzzFeed News: "Labour fought the election promising less than the NHS needs from a tax on homes that Andy Burnham apparently no longer supports. Now we learn he wants to raise taxes on hardworking families – it's the same old Labour. More spending, more borrowing, more debt – and higher taxes."