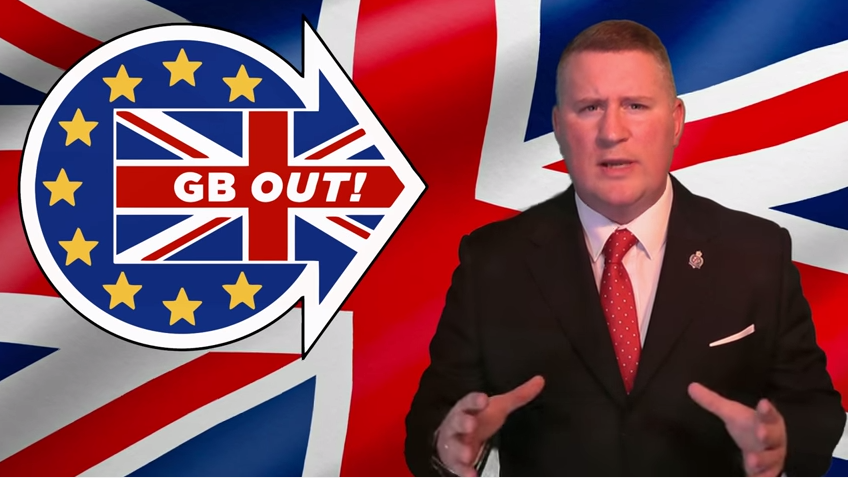 Andrea Leadsom's leadership campaign team has distanced itself from an endorsement by far-right party Britain First, branding the group "vile, toxic and loathsome".
The ultra-nationalist party has released a video announcing its whole-hearted support of Leadsom as the next Tory leader and prime minister and attacking her rival Theresa May as a "gormless careerist".
Party leader Paul Golding, a former BNP councillor, praises Leadsom as "a successful businesswoman, a patriot, a Christian, pro-British, an opponent of political correctness, a fierce opponent of the bankrupt EU superstate".
He says: "Andrea Leadsom is a breath of fresh air in a Conservative party that has been dominated for too long by the party's dripping wet liberal fringe."
Britain First, set up by former BNP members in 2011, describes itself as a "patriotic political party and street defence organisation" and mainly campaigns against immigration and multiculturalism.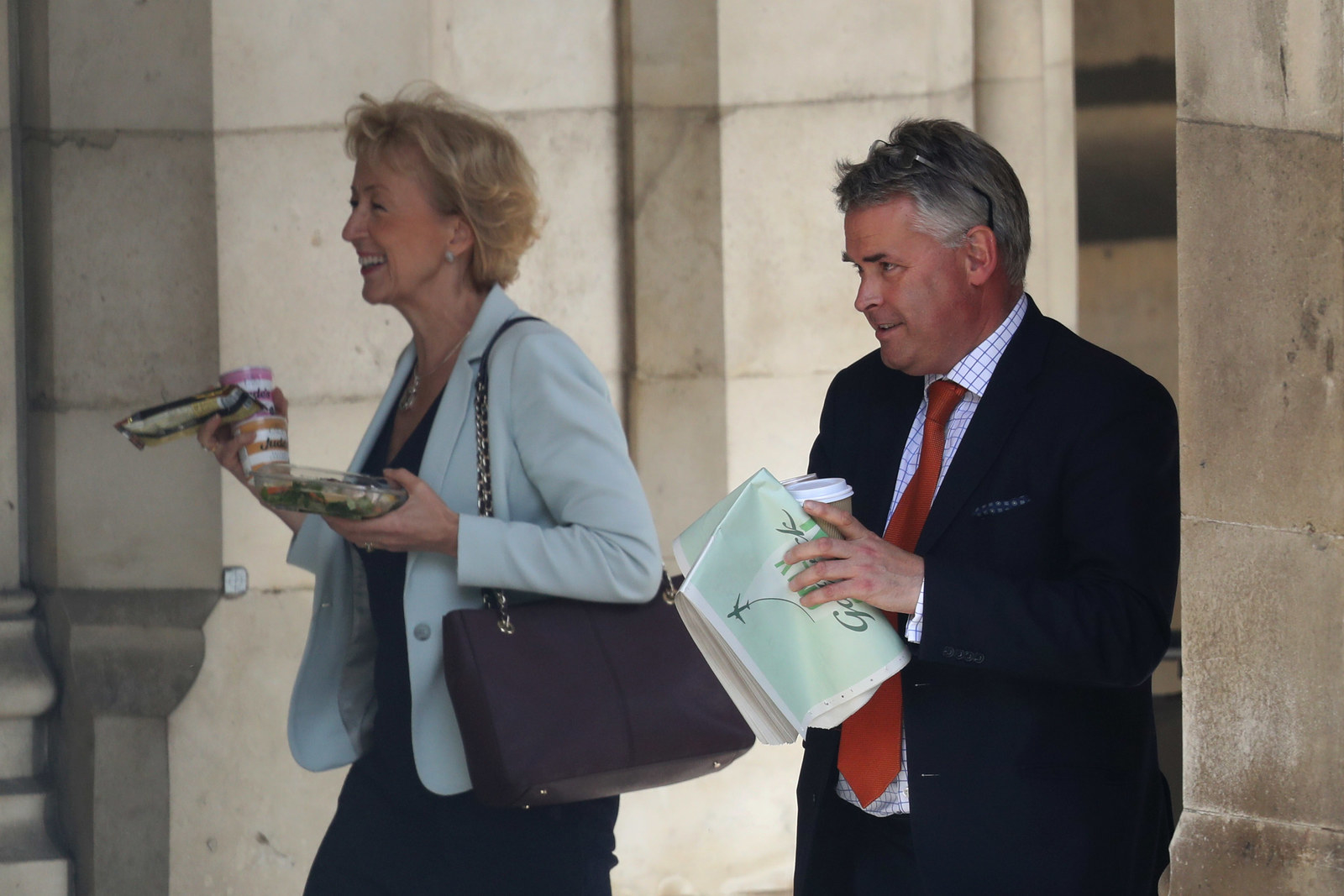 Leadsom's campaign manager, Tory MP Tim Loughton, was asked on BBC1's Andrew Marr Show whether Britain First's endorsement worried him.
"They are vile, toxic and loathsome people," he said. "We want absolutely nothing to do with them. If anyone needs to be deported, it's people with those sorts of dangerous, poisonous views. They are trying to make out a campaign for Andrea simply because she's a Brexit candidate, it's nothing to do with us.
"She is a fresh face who made a virtue out of absolutely passionately believing that Britain's future was outside of the EU."
Former Tory leader Iain Duncan Smith, a fellow Leadsom campaigner, added on ITV's Peston on Sunday: "We've had a lot of sniping and a real black ops operation to denigrate her reputation."
Meanwhile May is coming under attack on an "Andrea Leadsom for Prime Minister" Facebook page – contrasting her views as a "sharia supporter" with "British patriot" Leadsom.

To the soundtrack of "Land of Hope And Glory", Golding says in his video: "I wouldn't go as far as describing Andrea Leadsom as a British version of Donald Trump, but she is certainly not cut from the same cloth as the likes of Cameron or Corbyn and their ilk."

Leadsom has already been forced to insist she has "no allegiances" to UKIP after leader Nigel Farage and main donor Arron Banks gave her their support.
She said last week: "I am who I am, I stand up for myself and I hope that I'm completely honest and if anyone wants to ask me a question they can. And I have no allegiances to UKIP."
May will give a speech on her leadership bid on Monday, kicking off a summer of head-to-head hustings with Leadsom before one of them is elected by Tory members as successor to David Cameron by 9 September.